Vietnam shares experience in combating Coronavirus pandemic at WHO meeting
Vietnam represented the World Health Organisation (WHO) Western Pacific, to deliver a report at the weekly WHO Global Ministerial Meeting, sharing its experience in containing the novel coronavirus epidemic (COVID-19).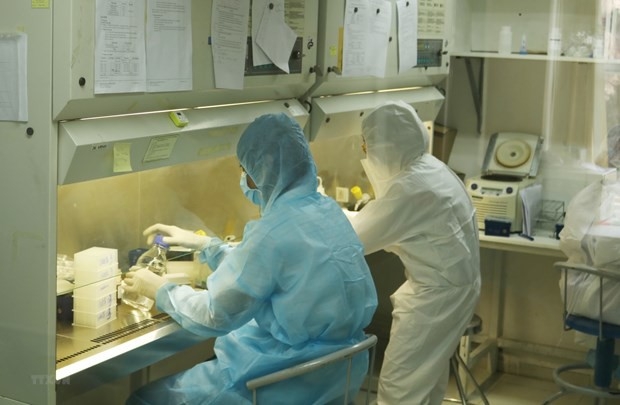 Testing for SARS-CoV-2 virus Photo: VNA
In his report, PhD Dang Quang Tan, head of the General Department of Preventive Medicine under the Ministry of Health, informed delegates about drastic measures Vietnam has taken to halt the spread of the deadly virus among the community and bring the epidemic under control.
He noted that when the disease broke out in the world, Vietnam had quarantined all returnees from epidemic-hit countries, increased community supervision, launched public communication campaigns, and effectively treated coronavirus patients.
Thanks to these drastic measures in place, Vietnam has gradually held the epidemic in check, with the rate of infection falling significantly, from more than 10 cases a day in late March and early April to zero these days.
Since the first infection was detected in Vietnam in late January, a total of 270 cases have been confirmed in the country, with 219 cases making a full recovery.
At the meeting, PhD Tan spoke of Vietnam's lessons in responding to the disease, emphasizing the government's continuous directions and the health sector's early detection, swift contact tracing and timely actions, alongside their effective communications, implementation of the social distancing measures, and hotspot lockdowns.
He said in the time to come, Vietnam will give priority to strengthening COVID-19 surveillance, while screening, tracing and treating suspected cases. It will develop broader community infection scenarios and strengthen risk communication capacity at all levels to prevent and respond to COVID-19 effectively.
VOV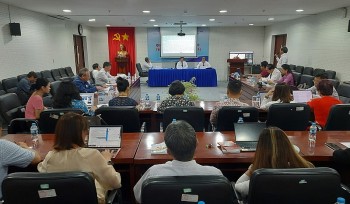 Friendship
The Vietnam - India Friendship Association's Ho Chi Minh City branch, the Ho Chi Minh City Union of Friendship Organizations (HUFO) and the Southern Institute of Social Sciences on March 21 held a scientific seminar themed "Vietnam - India relationship: tradition and present".