Coronavirus update: US surpasses China with most cases worldwide
The United States has officially surpassed China and Italy in its number of COVID-19 cases, becoming the country with the most reported novel coronavirus cases in the world.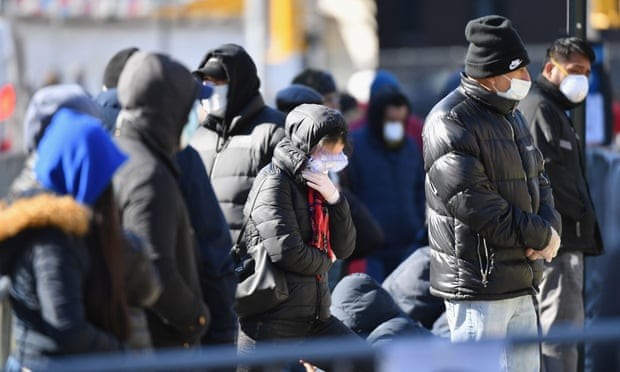 People stand in line to be tested for Covid-19 at Elmhurst Hospital Center in New York City.
Photograph: Angela Weiss/AFP via Getty Images
More than 83,000 people in the U.S. have been diagnosed with the respiratory disease caused by the novel coronavirus as of Thursday evening, a staggering jump of more than 10,000 since the morning, according to data tracked by Johns Hopkins University. At least 1,200 deaths have been blamed on the virus in the U.S.
China, where the crisis seems to have subsided, has reported 81,782 cases.
U.S. deaths from the pandemic have now topped 1,000, in another grim milestone for a global outbreak that is taking lives and wreaking havoc on economies and established routines of life. Worldwide, the death toll climbed past 23,000, according to Johns Hopkins' running count.
Nearly 3.3 million Americans applied for unemployment benefits last week — almost five times the previous record set in 1982 — amid a widespread shutdown caused by the virus. The surge in weekly applications is a stunning reflection of the damage the viral outbreak is inflicting on the economy. Layoffs are sure to accelerate as the U.S. economy sinks into a recession with revenue collapsing at restaurants, hotels, movie theaters, gyms and airlines.
Worldwide
-Italy has closed most of its factories as it tries to stop the spread of coronavirus, the AP reported. Italy is so far the hardest-hit country outside of China, with more than 74,000 cases of COVID-19 and at least 7,500 deaths.
-Singapore reported its largest single day jump in cases, with the total now at 631.
-The death toll in Spain rose by another 650 people on Thursday. At least 4,089 have died there among some 56,000 infected.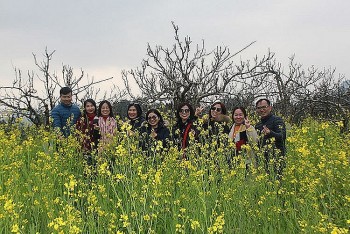 Travel
After the cold winter, the warm scent of spring rushes to all the villages in the highlands of the Bac Ha white plateau.