Stay home fun: Emerging in Cold Food Festival to keep the family entertained
Vietnam might not be in full lockdown at the moment, but entertainment venues have closed and the best advice to slow the spread of COVID-19 is to stay home. Whether you're a family with young kids or young adults, on Mar 26 they are all making or buying Banh Troi and Banh Chay in celebration of Tet Han Thuc (Cold Food Festival).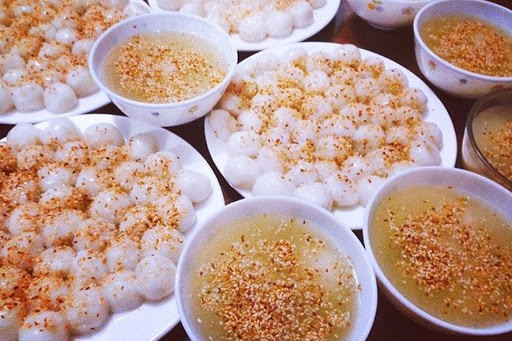 Banh troi and banh chay with their pure white colour. (Photo: Internet)
Apart from the annual Lunar New Year Tet Festival, the Vietnamese people also celebrate several other smaller Tets throughout the year. The Cold Food Festival is an occasion for families to gather and remember their ancestors. The festival is often held on the third day of the third lunar month or March 26 this year.
As the government told people they should stay home as much as possible, for many of us, time seems to crawl when we can't go outside, and boredom tends to creep in pretty easily, especially for children. Nothing brings the family together quite like food. Making Banh Troi and Banh Chay with the family can be lots of fun, and at the end of the activity, you can have those sweet treats ready at the table. They can also lift spirits during this challenging time.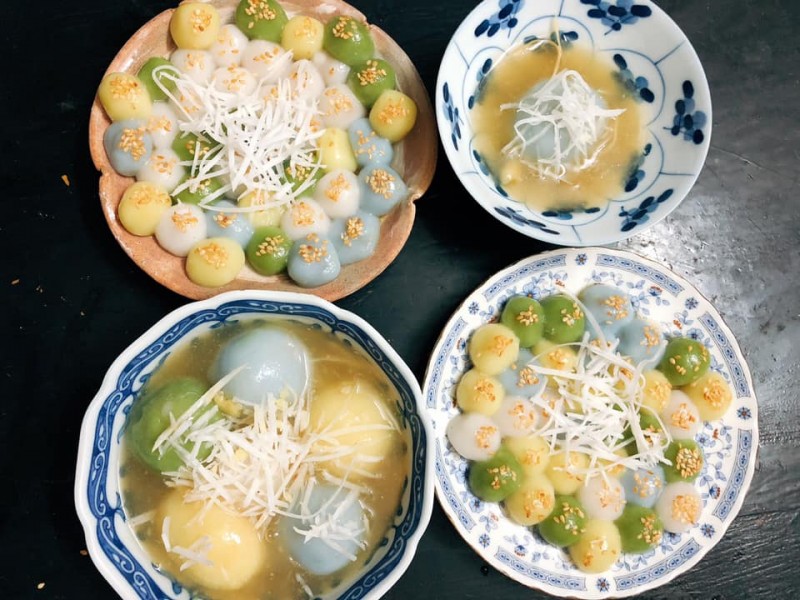 Today, these cakes are made colouful with pineapple leaves, gac (Momordica) flesh, and sweet potatoes and different stuffing of pumpkin and red beans. (Photo: Thuy Trang Hoang)
During this occasion, Banh Troi – Vietnamese floating cake, a traditional cake made of rice flour, mixed with water, sometimes extracted from grapefruit flowers, rock sugar, scraped coconut, sesame, and stuffed with grounded mung bean as a core, is displayed and offered to ancestors and Buddha.
The name floating cake came about from the way it is actually prepared.
Banh Chay (lean cake), are also made of glutinous flour, however, they resemble boiled dumplings and are filled with green bean paste, sprinkled with sesame seeds and served in bowls with syrup floured with grapefruit blossom.
These two cakes are made from glutinous rice flour but have two distinctively different tastes.
These dishes have long been known for their pure white colour. Yet, colourful dishes of Banh Troi and Banh Chay have become an emerging trend among modern families.
A hands-on craft activity, is particularly useful during this time, and will keep young children entertained for hours. It's also a good way to allow the kids to express their creativity.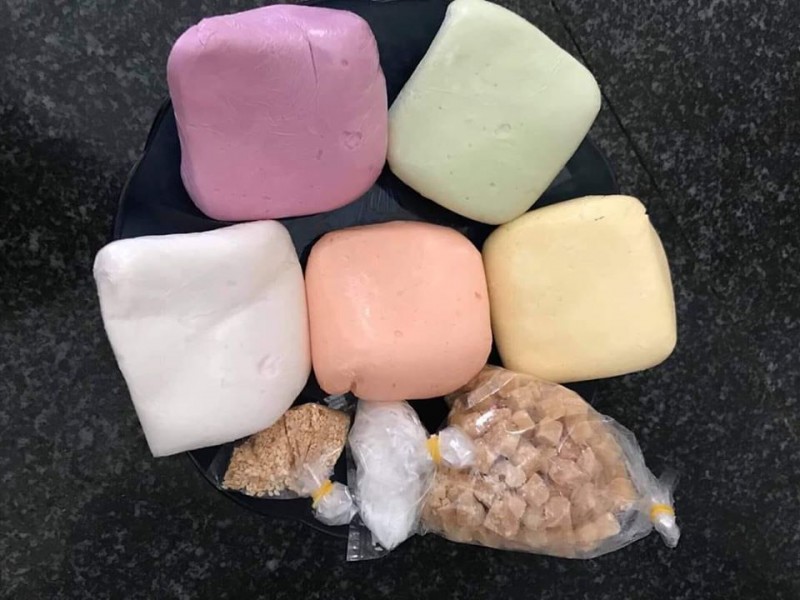 A glutinous rice flour kit for homemade banh troi and banh chay. (Photo: Internet)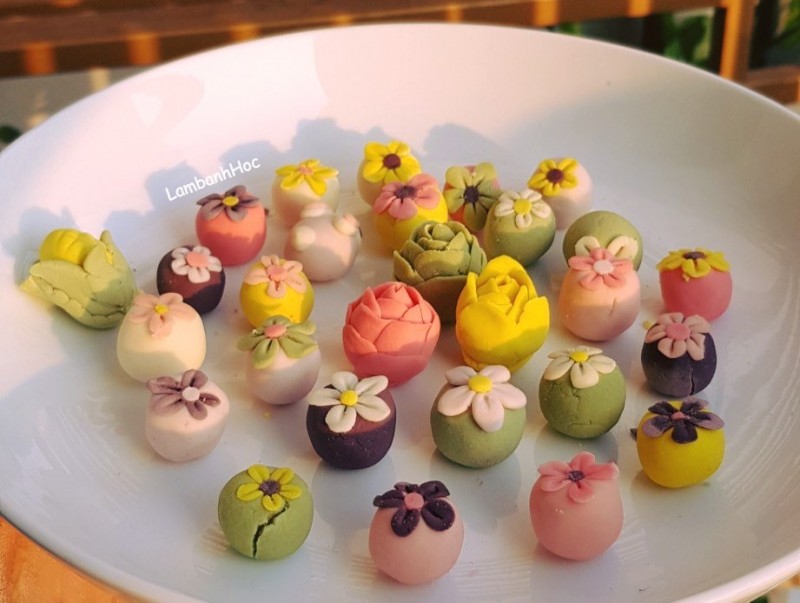 Creative shapes for Banh Troi and Banh Chay. (Photo: LambanhHoc)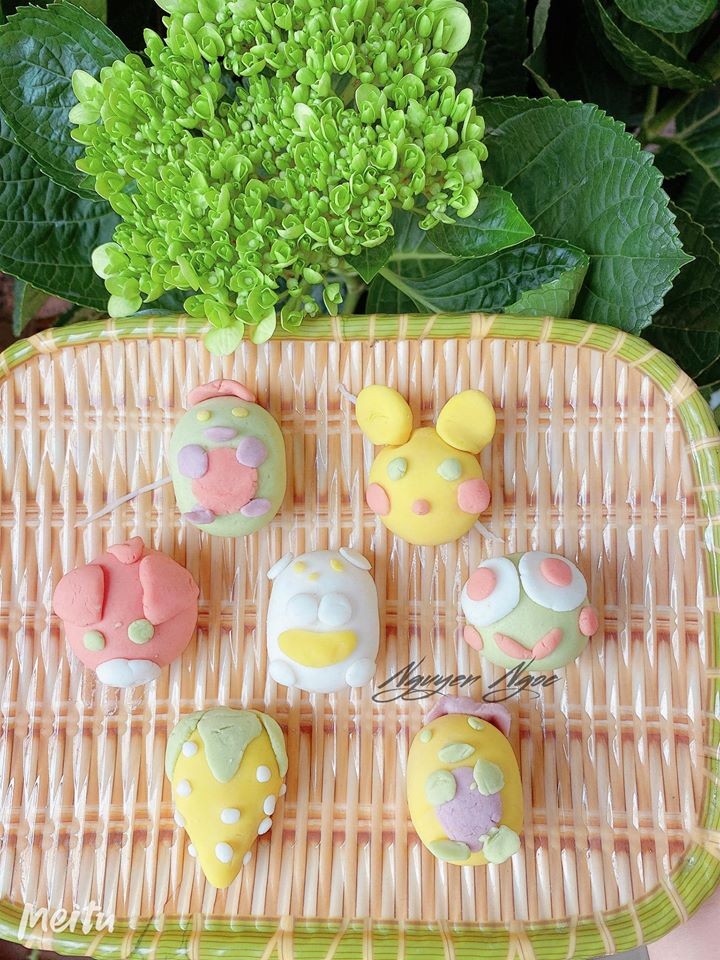 Coming together to making Banh troi and Bang chay is a great bonding activity. (Photo: Nguyen Ngoc)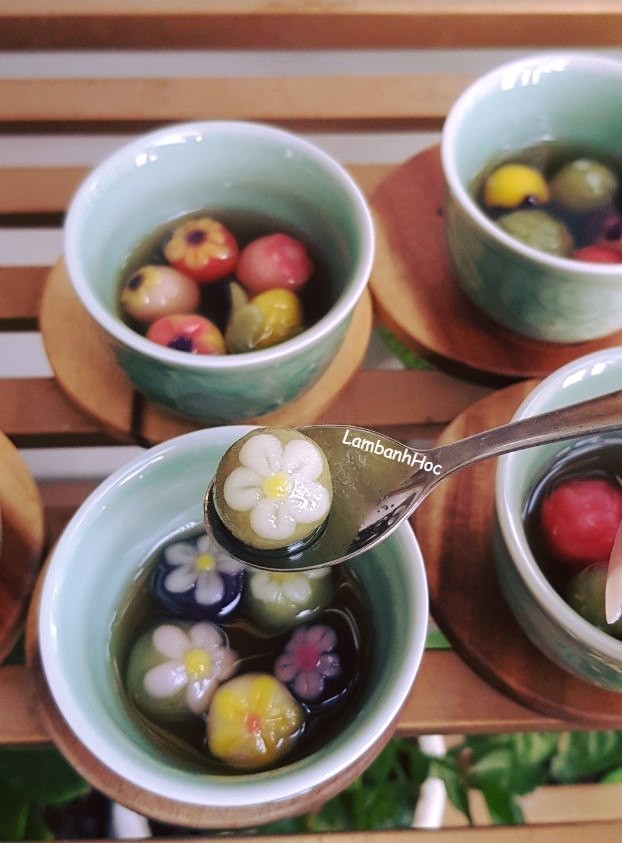 Floating and lean cakes have long been pure white glutinous rice. However, there are some vivid colours being added to the cakes in recent years. (Photo: LambanhHoc)
The cakes are coated with vibrant colours from natural ingredients – pumpkin for yellow, magenta plant for purple, red from gac fruit, matcha for green and rice for pure white.
As the school closed amid the COVID-19 outbreak, making Banh troi and Banh chay is an activity that families with young kids will certainly enjoy. Kids can play around to form their favourite cartoon characters./.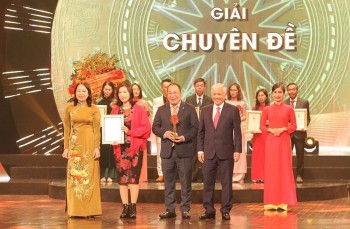 Overseas Vietnamese
VietnamTimes (Viet Nam Union of Friendship Organizations) is a reliable address for overseas Vietnamese to quickly and objectively update political, economic, cultural, and social news. The agency has created a helpful forum and connection between expatriates and the motherland.