Covid-19 (Coronavirus): Online shopping prospers
The already booming online shopping platforms are seeing another rush of demand in Vietnam, along with newly introduced telephone order services, as Covid-19 makes consumers wary of public places.
Data from Saigon Co.op, one of the leading supermarket chains in Vietnam, shows that telephone orders increased by 4-5 times, and their e-commerce website also saw 10 times the number of visits compared to January 2020, which greatly helps keep sales from dropping amidst the epidemic.
Essential food products such as rice and instant noodles, as well as cosmetic products and household appliances are among the most ordered items among supermarket consumers, said Marketing Director of the chain.
The Thai-owned supplier for Vietnamese supermarkets, Central Retail Group, noted that their sales have upped more than 10 percent during recent weeks.
Along with supermarkets, most chains of restaurants, coffee shops and milk tea are also promoting online and telephone ordering with very tempting discounts.
Ride-hailing companies such as Grab and Go-viet which also provide delivery services are seeing great benefit thanks to these trends, with the number of placed orders going up to 50 percent.
Covid-19 and Vietnam"s auto industry

Chinese supplies of input materials for the auto industry have been interrupted due to the Covid-19 epidemic, and may run out by the end of ...
SGGPnews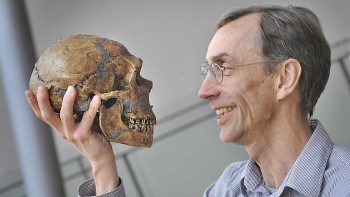 World
The Nobel Committee in Stockholm (Sweden) has announced the 2022 Nobel Prize in Biomedical Sciences to scientist Svante Paabo, for the discovery of genes and human evolution.