Breaking News: Vietnam confirms the 17th case of covid-19 infection
A 26-year-old woman in Hà Nội tested positive for CoVid-19 after returning from Europe. Vietnam Ministry of Health has just announced a 26-year-old woman positive for nCoV. This is the 17th case in Vietnam.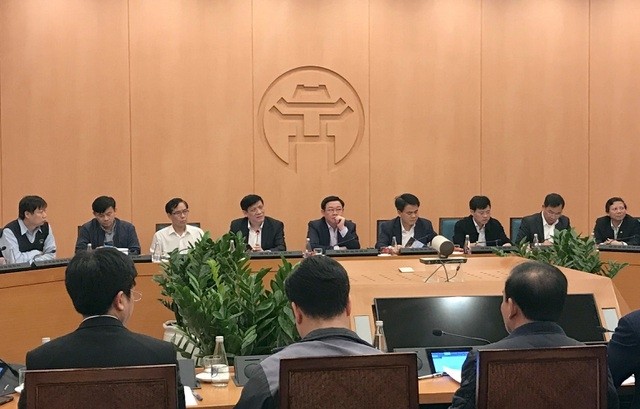 Hanoi announces the first case of nCoV infection in the city
At an urgent meeting on Friday night, the city's Department of Health proposed the health ministry and immigration management department provide a list of people on the same flight with the patient to follow up on their health status.
Nguyen Hong Nhung was reported to have travelled to the UK and Italy in late February and returned to Ha Noi, Vietnam on March 2.
During her stay in Hanoi, she was at home with eight other people and went to Hồng Ngọc Hospital on Yên Ninh Street for a health check-up. Nhung has been taken into quarantine.
On February 15, the woman departed Noi Bai airport to London (England) to meet family's members. Three days later she traveled from London to Milan, Italy. At this time, the province of Lombardy has not recorded any case of Covid-19 infection.
On February 2, she returned London. 5 days later she traveled from London to Paris (France) to meet her sister here. On February 29, she had a cough but did not go to the clinic. On March 1, the woman appeared more tired, unknown fever. On the same day she took the flight numbered VN0054 of Vietnam Airlines from Paris to Hanoi, landing at Noi Bai airport at 4:30 am March 2. At that time, she did not have a fever.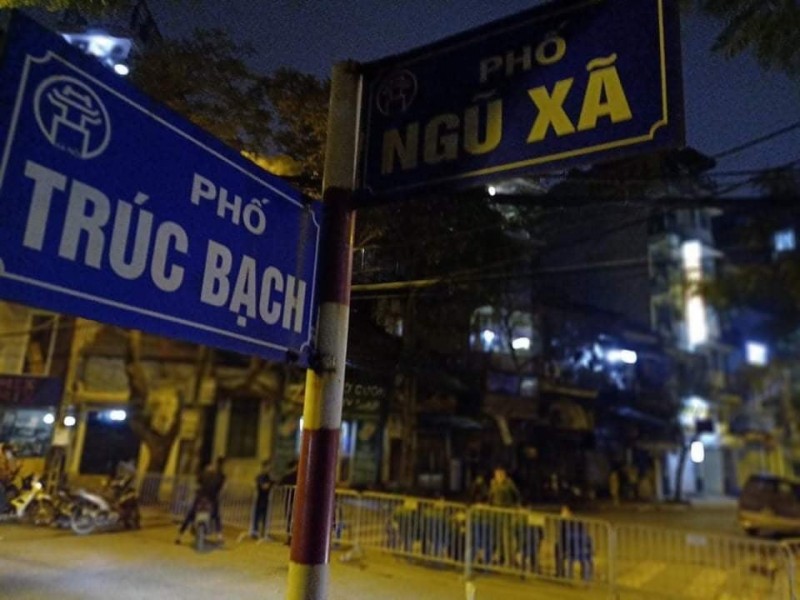 Barriers erected on Trúc Bạch Street (Hanoi) on Friday nigh
After completing entry procedures, the woman was taken home at Truc Bach Street, Truc Bach Ward, Ba Dinh District, Hanoi by private car.
Since returning home, she has actively isolated in her own room, wearing a mask, limiting contact with family members. On March 3, she had a mild fever, coughing a lot. On March 5, she was transferred to Central Tropical Diseases Hospital for follow-up treatment. She was tested positive for nCoV and are being isolated along with health monitoring.
People living around the patient's house and places where she visited must be informed of the case and take preventive measures.
People in close contact with the patient have been quarantined and tested for the virus.
People having close contact with the patient in her house, on flights, at Hồng Ngọc Hospital at 55 Yên Ninh Street where the patient had health check-up are being monitored.

The flight back to Việt Nam had 197 passengers and crew members.

Eight people – her father, uncle, cleaners and a driver – had close contact with her at home.

Eighteen people at Hồng Ngọc Hospital who had contact with the patient have so far had no symptoms of fever or coughing.

Disinfectants have been sprayed at the patient's house, Hồng Ngọc Hospital and houses of people in contact with Nhung.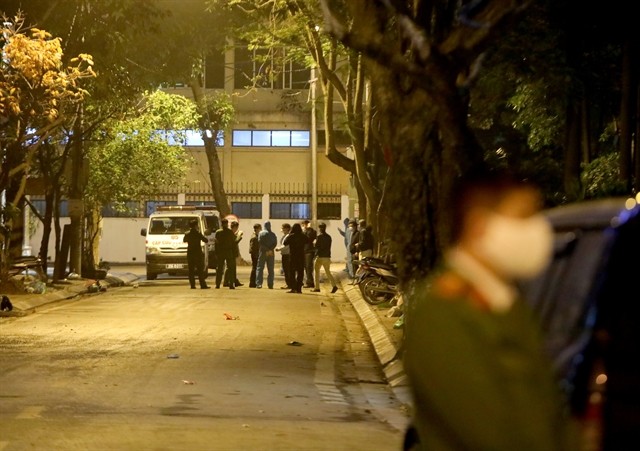 A section of Trúc Bạch Street, Ba Đình District in Hà Nội was locked down last night after the 17th SARS-CoV-2 case was confirmed. The new patient was reported to have stayed at home on the street after returning from Europe. VNA/VNS
Vietnam has reported 17 people, including Nhung, with coronavirus infections to date, 16 of whom have been cured and released from hospitals.
By 6pm on March 6, Vietnam has quarantined in isolated areas or at home 23,228 people, an increase of nearly 9,000 compared to the previous day. 101 suspected cases are being isolated in hospitals.
The Covid-19 outbreak broke out in China's Wuhan City, Hubei Province late December last year. By Friday, the disease had infected over 100,000 people worldwide and killed 3,412, mostly Chinese citizens.

Italy recorded another 700 Covid-19 positive cases Friday, bringing its total infection count to more than 3,800. The country has so far reported 148 deaths, making it the country with the second highest number of deaths after China.
Covid-19 and Vietnam"s auto industry

Chinese supplies of input materials for the auto industry have been interrupted due to the Covid-19 epidemic, and may run out by the end of ...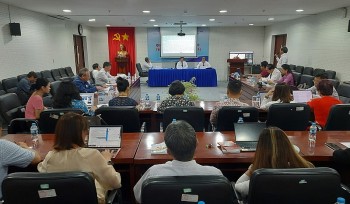 Friendship
The Vietnam - India Friendship Association's Ho Chi Minh City branch, the Ho Chi Minh City Union of Friendship Organizations (HUFO) and the Southern Institute of Social Sciences on March 21 held a scientific seminar themed "Vietnam - India relationship: tradition and present".