COVID-19 fallout reverberates around Vietnam's wood industry
Vietnam's wood industry is poised to face a turbulent year ahead as a result of the complicated developments surrounding the novel coronavirus (COVID-19) epidemic in China and other countries globally, said Nguyen Ton Quyen, former Vice President and General Secretary of the Vietnam Timber and Forest Product Association.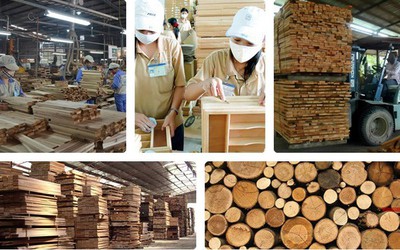 COVID-19 will directly affect supply chains between Vietnam and China (Photo: VOV)
According to statistics, there are currently 184 Chinese enterprises which operate within Vietnam's wood industry, of which 93 businesses are engaged in exporting wood products from the country.
Do Xuan Lap, Chairman of the Vietnam Timber and Forest Product Association (VIFORES), said that the COVID-19 epidemic has had a detrimental impact on Chinese factories operating nationwide as these factories have not allowed to resume operation because of blockade policies that have stopped cross-border trade between the two countries.
With China being one of the nation's most crucial export and import markets, the negative impact of the epidemic on the Vietnamese timber industry is inevitable, according to Quyen.
He noted that the COVID-19 will not only directly affect supply chains between the two nations, but also supply chains relating to raw materials of the wood processing industry, adding that blockade policies will have a severe impact on the operations of Chinese firms in Vietnam.
The recent difficulties have caused many Chinese pulp and paper manufacturing companies to cease operations, which will further delay the export of Vietnamese woodchips to this market.
Furthermore, the northern neighbour has also decided to stop unloading in a number of ports whilst imposing strict inspection measures on means of transport and unloading goods by ships, leading to challenges in woodchip exports.
Quyen emphasised that the domestic market currently has a range of imported products from China and the disease has caused a temporary halt when importing these products.
In turn this may serve to create opportunities for local enterprises to dominate the market, said Quyen.
The state should therefore offers preferential interest rates for businesses that have shifted to purchase equipment to produce wood products. Thanks to that, these firms can complete their production line soon.
Nguyen Chien Thang, Chairman of Scasia Pacific Ltd Company expressed his optimism regarding the situation which could present plenty of opportunities for enterprises to restructure their operations and improve workforce in a bid to adapt to ongoing market developments.
This will ultimately serve domestic enterprises as they invest in the supporting industry in order to finalize the supply chain for the wood and furniture industry, he added./.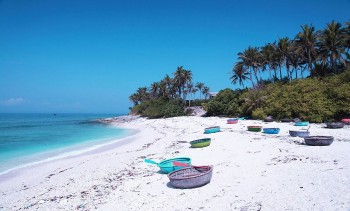 Travel
With more than 2000 miles of coastline, Vietnam brims with secluded coves, white sands, and waters fit for snorkeling. Crystal blue water, sandy beach, and bright sunshine, Vung Tau, and Nha Trang are voted among the most beautiful beaches by TikTok users.