Covid-19 New Variant: What Do We Know about C.1.2. and Mu
Genetics researchers who have been watching for new coronavirus variant C.1.2 say it possesses mutations within the genome similar to those seen in variants of interest, like Delta while WHO is monitoring Mu varient identified in Colombia in January.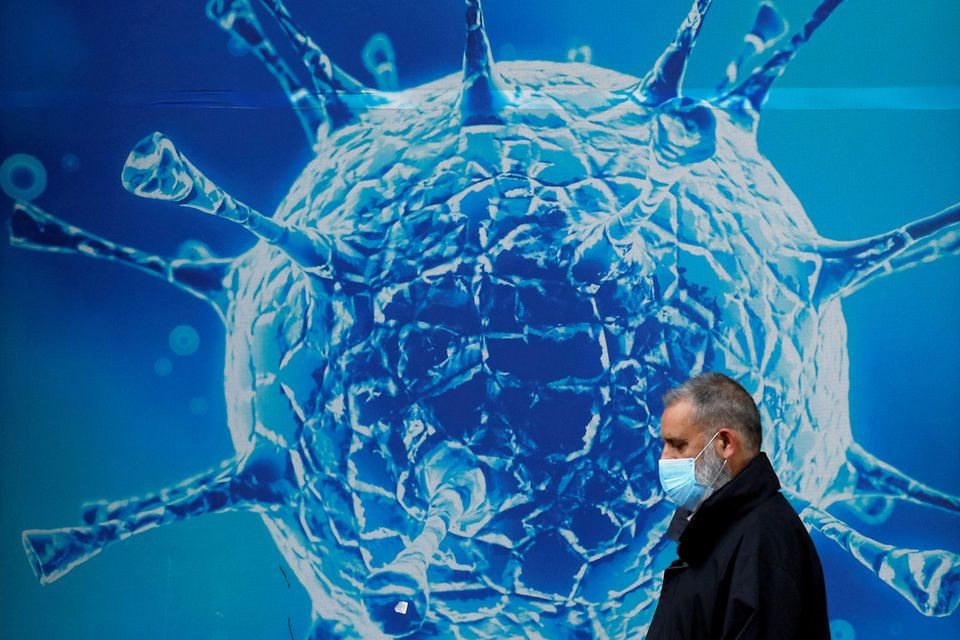 A man wearing a protective face mask walks past an illustration of a virus outside a regional science centre amid the coronavirus disease outbreak, in Oldham, Britain August 3, 2020. REUTERS/Phil Noble
Researchers in South Africa flagged the C.1.2 variant for monitoring, which was first discovered in May. In the meantime, the World Health Organization (WHO) has said it is monitoring another new variant - Mu.
C.1.2. variant in South Africa
C.1.2, has popped up across South Africa as well as in seven other countries in Africa, Asia and the Pacific, the researchers report.
According to CNN, they're not sure whether its constellation of mutations will make it more dangerous, but it carries changes that have given other variants increased transmissibility and the ability to evade the immune system's response to some degree.
Having more mutations does not necessarily equal more danger -- some mutations can weaken a virus and it's the combination of changes that affects whether a virus becomes more efficient. One extra mutation could cancel out the effects of another.
But the team -- which includes virologist Penny Moore of South Africa's National Institute for Communicable Diseases -- say they are keeping an eye on it.
"This variant has been detected throughout the third wave of infections in South Africa from May 2021 onwards and has been detected in seven other countries within Europe, Asia, Africa and Oceania. The identification of novel SARS-CoV-2 variants is commonly associated with new waves of infection," they wrote in a report posted online as a preprint.
"It does not appear to be increasing in circulation," WHO spokesperson Margaret Harris told a UN briefing, adding the variant labelled C.1.2. was not currently classified as a "variant of concern" by the UN health agency.
WHO currently names four variants of concern, which are more easily transmitted, affect severity of disease or evade tests, vaccines or treatments: Alpha or B.1.1.7; Beta or B.1.351; Gamma or P.1; and Delta or B.1.617.2. Variants of interest, which have troubling mutations and have caused clusters of illness, include Eta or B.1.525; Iota or B.1.526; Kappa or B.1.617.1 and Lambda or C.37, according to WHO.
However, a virologist and lecturer in immunology and infectious diseases with the University of Sydney's Central Clinical School, Dr Megan Steain, said it's because of the particular mutations that C.1.2 contains.
"It contains quite a few key mutations that we see in other variants that have gone on to become variants of interest or concern," Steain said quoted by The Guardian. "Any time we see those particular mutations come up, we'd like to keep an eye on the variant to see what it's going to do. These mutations may affect things like whether it evades the immune response, or transmits faster."
It will take some time for scientists to do the laboratory tests to see whether the virus is in fact fitter, she said.
"While we can say that it has a few key mutations that have led to other variants being more infectious, often what we find is the mutations work in synergy together which can overall lead to a fitter virus, potentially, or a weaker virus.
"All these studies in the lab take quite a while. There is a lot of work to be done."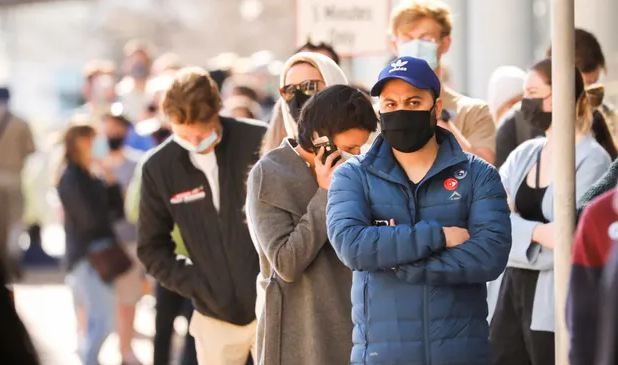 People queue outside a coronavirus vaccination centre in Cape Town, South Africa. The new C.1.2 Covid variant has been detected in all provinces, but at a low rate. Photograph: Mike Hutchings/Reuters
Will vaccines be effective against C.1.2?
"We can take an educated guess based on some of the mutations that it has, in that it's similar to what we've seen in other variants like beta, as well as Delta," Steain said.
"So we think, perhaps, the serum won't neutralise as well as it would against an ancestral strain. But until we actually do those experiments it's speculative really. We've got to bear in mind that the vaccine so far looks like it's holding up really, really well in terms of preventing severe infection and hospitalisations and deaths from variants. They're really good at preventing that.
'An economic calamity': Africa faces years of post-Covid instability
She said there was no need to panic. "It's important, however, to keep an eye on the other variants that are out there and just watch and see how they go."
South Africa's National Institute for Communicable Diseases said: "We are being cautious about the implications, while we gather more data to understand virus of this lineage.
"Based on our understanding of the mutations in this variant, we suspect that it might be able to partially evade the immune response, but despite this, that vaccines will still offer high levels of protection against hospitalisation and death," the institute said.
Mu varint in Colombia
Meanwhile, the Mu coronavirus variant, first identified in Colombia, has mutations indicating a risk of vaccine resistance, the WHO says.
Mu, known scientifically as B.1.621, has been classified as a "variant of interest", the global health body said Aug. 31 in its weekly pandemic bulletin, reported AFP.
The WHO said the variant has mutations that indicate a risk of resistance to vaccines and stressed that further studies were needed to better understand it.
"The Mu variant has a constellation of mutations that indicate potential properties of immune escape," the bulletin said.
After being detected in Colombia, Mu has since been reported in other South American countries and in Europe.
WHO said its global prevalence has declined to below 0.1% among sequenced cases. In Colombia, however, it is at 39%.
There is widespread concern over the emergence of new virus mutations as infection rates are ticking up globally again, with the highly transmissible Delta variant taking hold - especially among the unvaccinated - and in regions where anti-virus measures have been relaxed.
All viruses, including SARS-CoV-2 that causes Covid-19, mutate over time and most mutations have little or no effect on the properties of the virus.
But certain mutations can impact the properties of a virus and influence how easily it spreads, the severity of the disease it causes, and its resistance to vaccines, drugs and other countermeasures.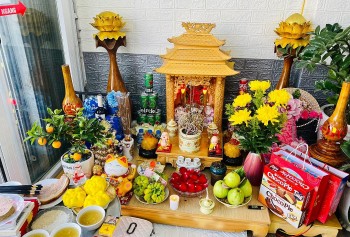 Handbook
Learn more about an ancient Vietnamese tradition that may bring you good fortune!