COVID-19 safety protocol followed during New Year pagoda visits in Hanoi
Hanoians sanitized hands, wore masks and kept some distance while visiting pagodas amidst COVID-19 pandemic spread, on the first day of the Lunar New Year that falls on February 12.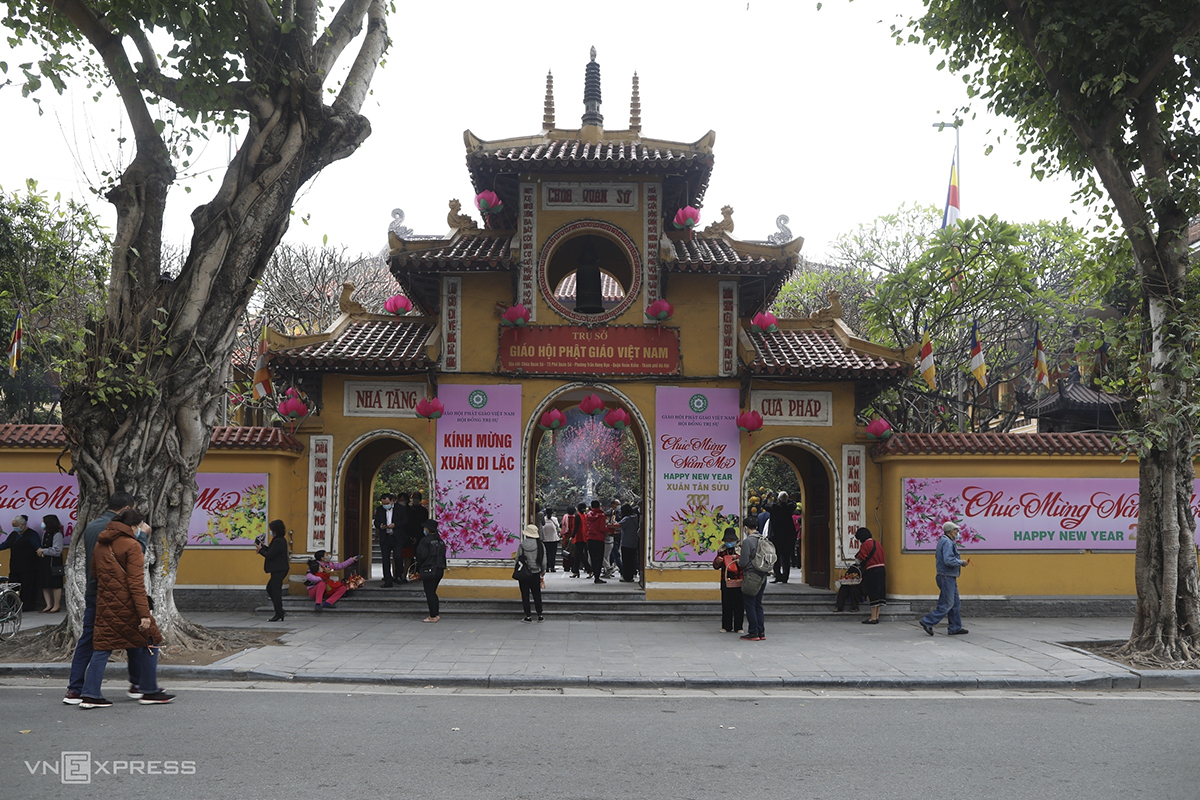 Quan Su Pagoda. Photo: VnExpress
The Quan Su Pagoda in downtown Hanoi welcomed devout Buddhists on February 12 morning, the first of day the Lunar New Year. It is a tradition that Vietnamese go to pagodas on this day to pray for peace, luck and prosperity.
However, the number of pilgrims was very small, even smaller than a normal day, let alone Tet, the most auspicious festival in Vietnam, as a result of the ongoing COVID-19 outbreak, VnExpress reported.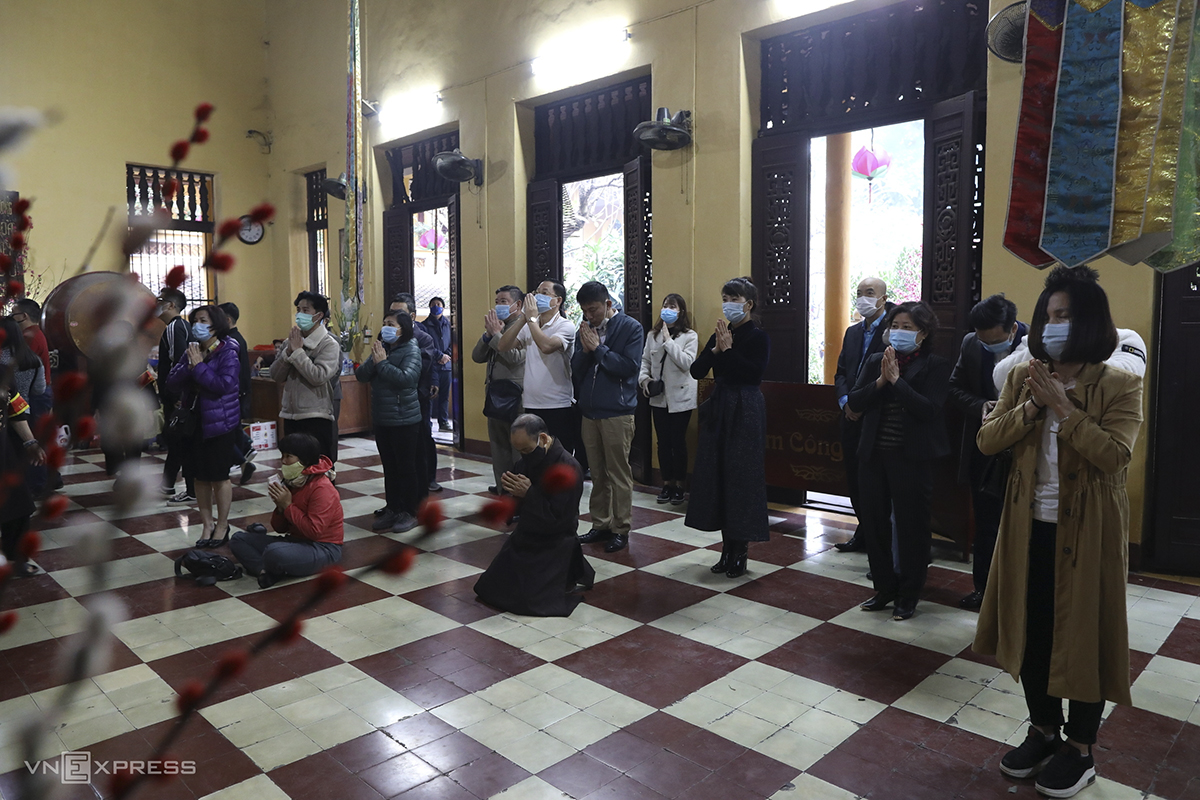 Inside Quan Su Pagoda. Photo: VnExpress
Inside the pagoda, every devotee wore a face mask and tried to maintain the distance recommended.
Unlike normal days, when the pagoda requires everyone to leave their shoes outside the sanctum sanctorum, the devotees were allowed to keep them on, so as to keep the crowd flow going and preventing the usual gathering in a cluster as people take off their shoes.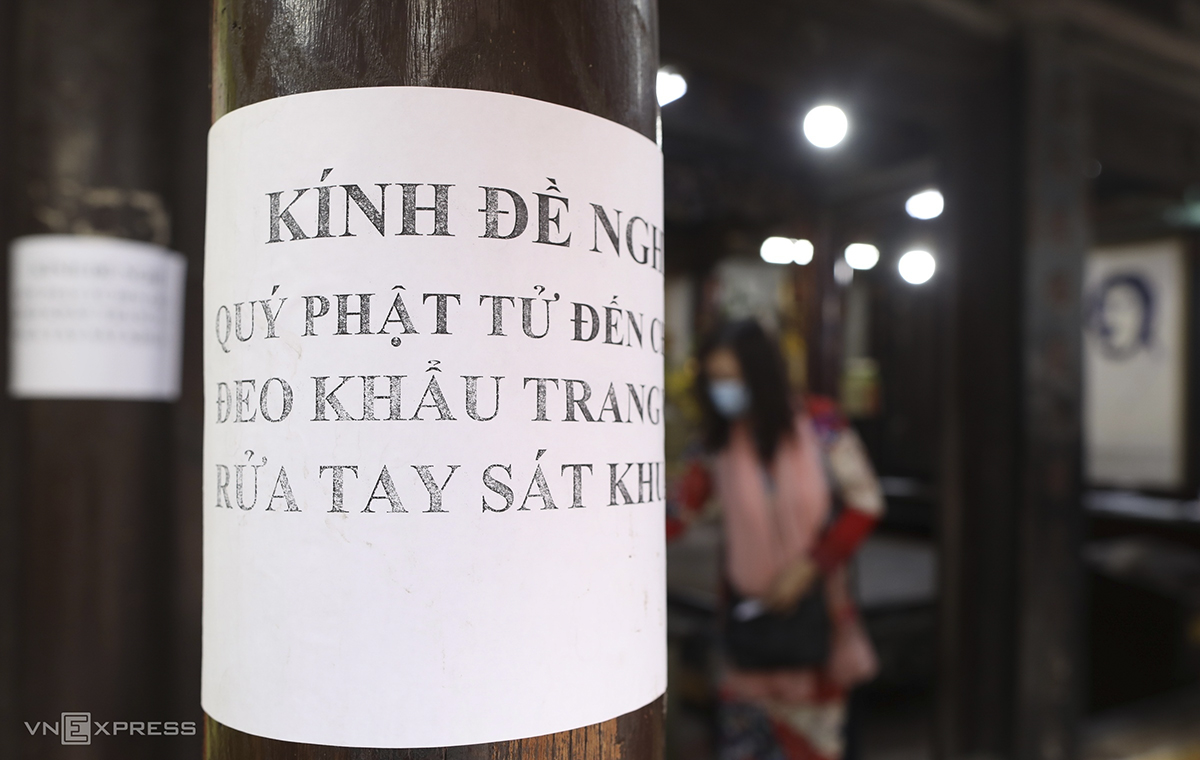 Phuc Khanh Pagoda. Photo: VnExpress
At Phuc Khanh Pagoda in Dong Da District, notices reminding people to sanitize their hands and wear face masks were glued to all the pillars. The pagoda also switched all their meditation sessions and courses online.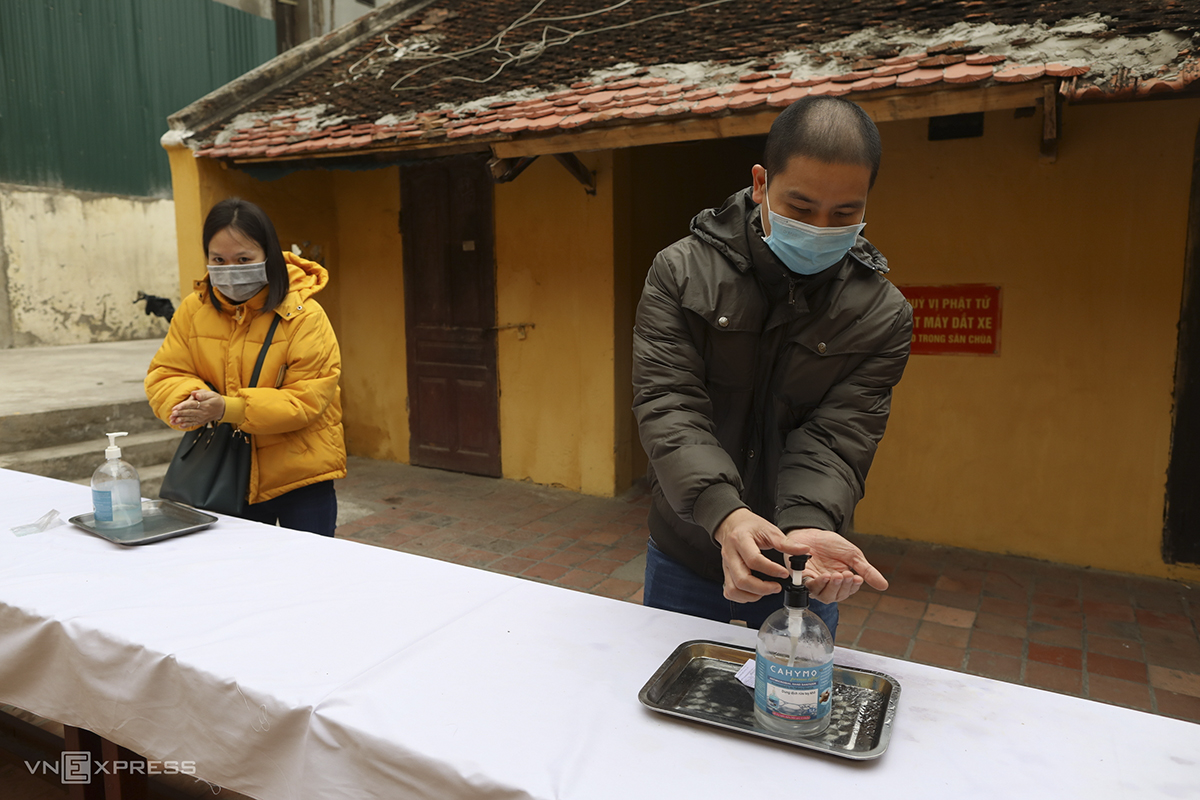 Outside the pagoda, a long table was set up with hand sanitizers, the bottles placed two meters apart. Photo: VnExpress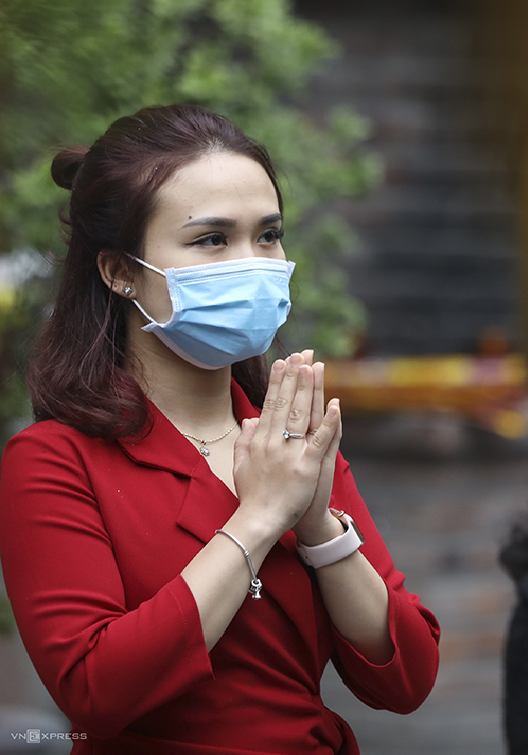 A woman keeps her face mask on while praying. Photo: VnExpress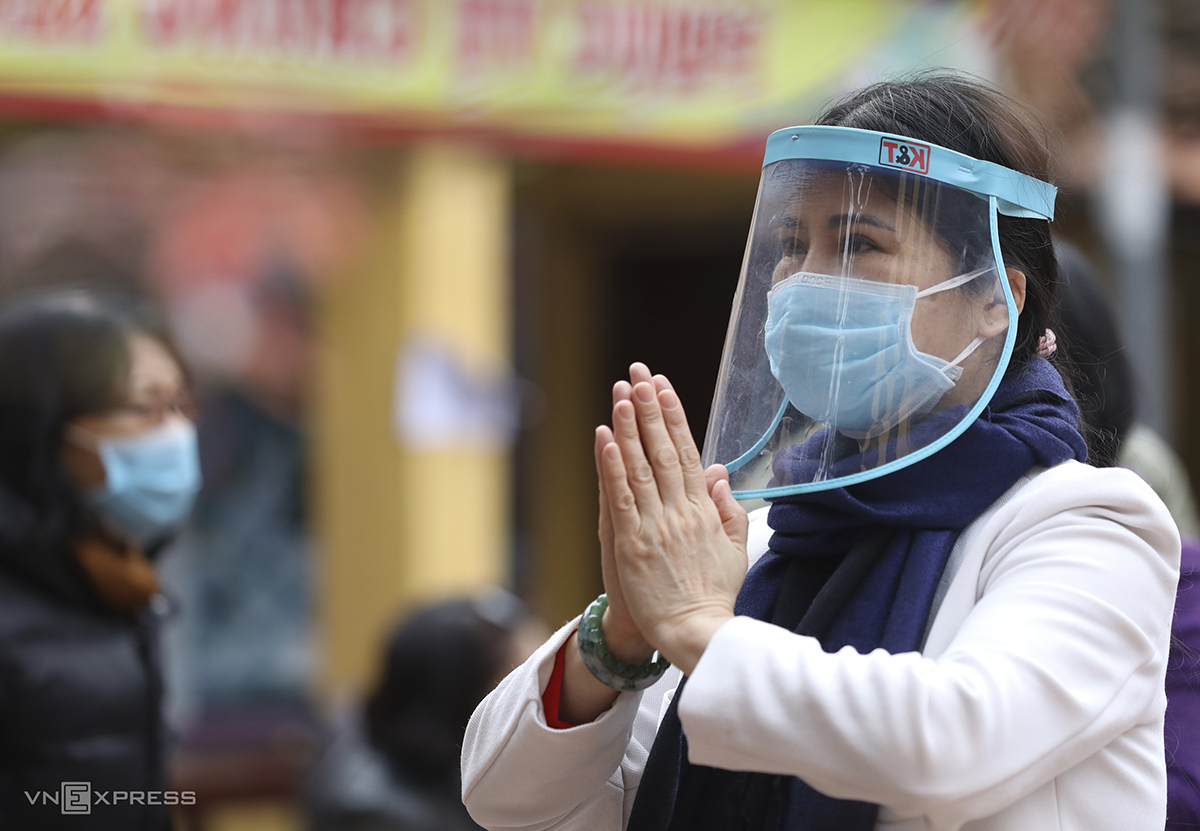 Another woman takes the precautions further, donning two face masks and a face shield. Photo: VnExpress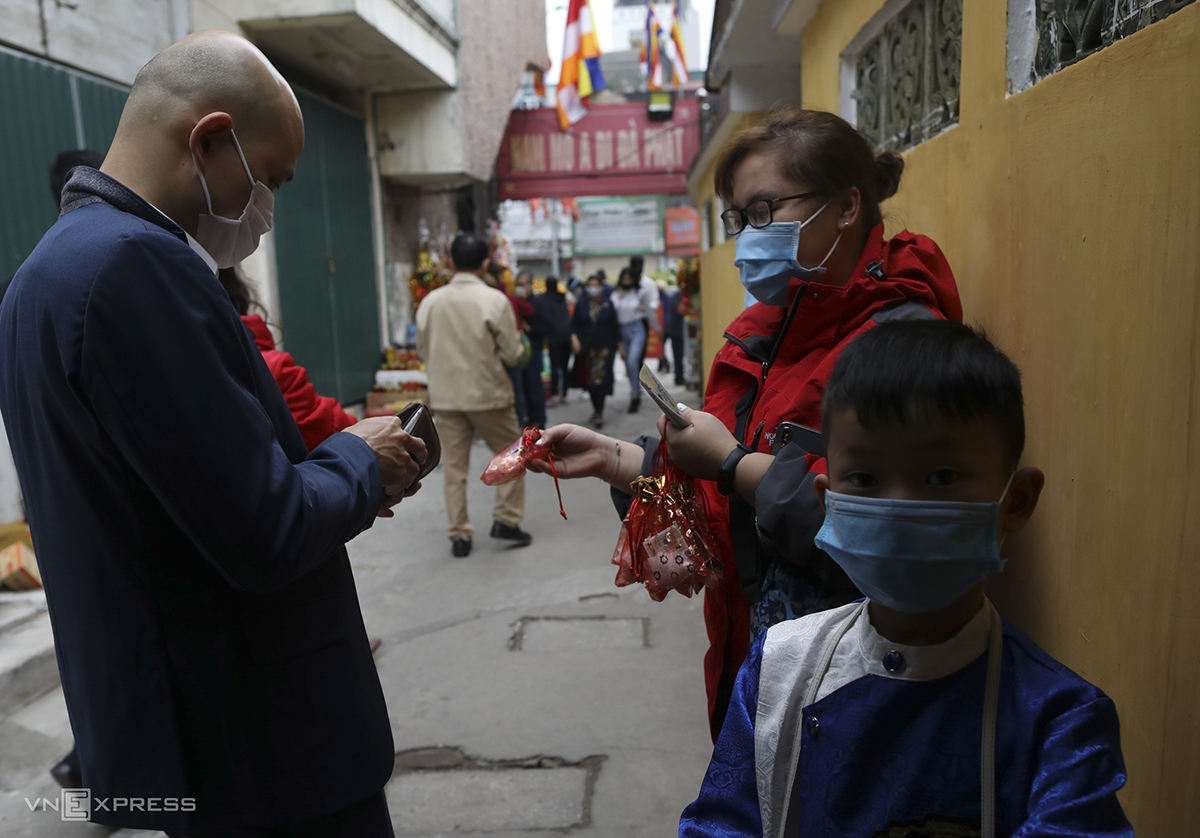 The usual crowding of vendors on the path leading to the pagoda was also missing this Tet. This vendor sells salt in small red bags as an offering to the deities while praying for luck.
In the past 12 hours to 6pm on February 12, Vietnam recorded two more cases of COVID-19, according to the National Steering Committee for COVID-19 Prevention and Control.
The new cases, in Bac Ninh province and Hanoi city, were detected while undergoing quarantine, the committee said. This brings the national count to 2,142, with 1,248 cases of domestic infection, and the new cases found since January 27 to 555.
The total number of recoveries is 1,531, and the death toll stays at 35.
Among those still under treatment, 39 have tested negative for SARS-CoV-2 once, 12 twice and nine thrice.
There are 129,098 people who had close contact with COVID-19 patients or came from pandemic-hit areas now under quarantine./.