Leaving Tet celebrations behind, Vietnamese medical staff push themselve on Covid-19 fight
While people nationwide are reuniting with their families to celebrate the Lunar New Year (Tet), healthcare workers continue to fight against Covid-19 with the hope of stemming the epidemic as soon as possible.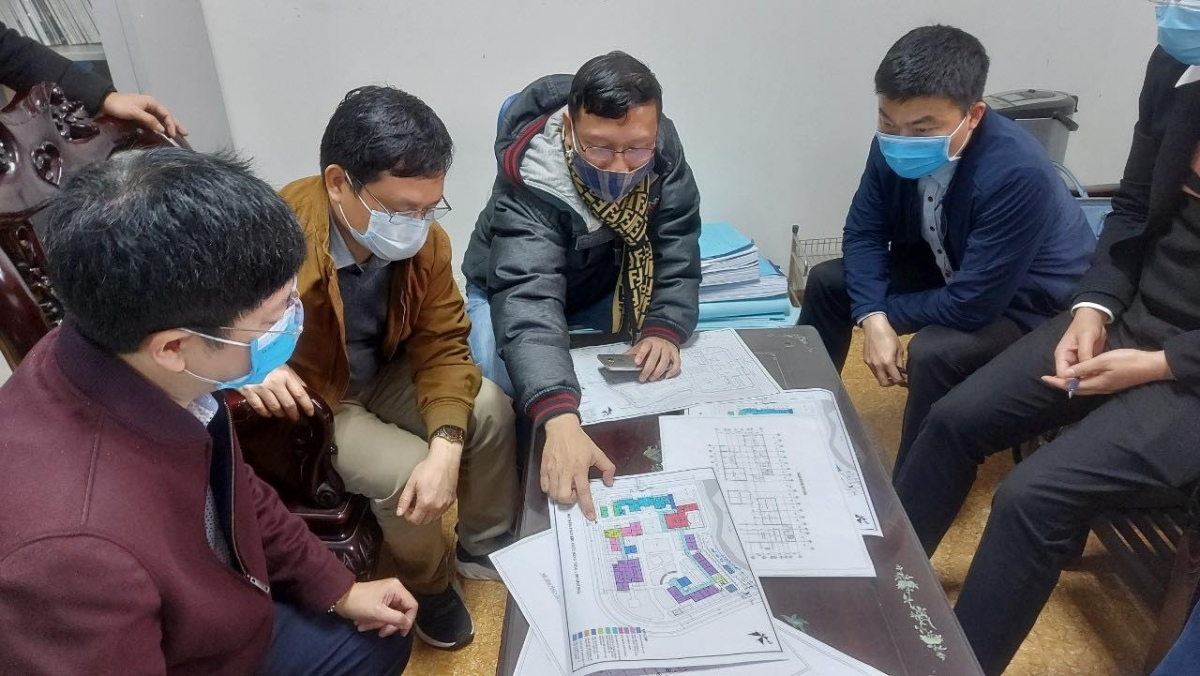 Khoa and his colleagues discuss ways to stamp out COVID-19 in Chi Linh hotspot. Photo: VOV
"My colleagues and I know we have no Tet this year because the epidemic is evolving in a complex manner. We have to come to any place where the virus is reported," said MSc. Nguyen Trong Khoa, deputy director of the Medical Examination and Treatment Department under the Ministry of Health, in a recent interview granted to VOV.
The battle continues
On January 27, Vietnam recorded two locally transmitted COVID-19 cases in Hai Duong and Quang Ninh provinces, ending a 55-day streak of no new cases. Shortly afterwards, hundreds of community cases were confirmed throughout Chi Linh City in Hai Duong, making the locality the nation's largest COVID-19 hotspot.
The following day, Khoa was dispatched to Chi Linh City along with several colleagues in order to assist with contact tracing efforts, collect nasal swab samples, and disinfect the local area.
This comes after a major outbreak was detected at Poyun Electronics Co. Ltd. located in an industrial park in Chi Linh City where approximately 2,300 people work. Health professionals deemed that the virus had silently been spreading among the community for a while, so they requested that relevant forces immediately lock down the company, move all workers to concentrated quarantine facilities, and focus on an epidemiological investigation, contact tracing, and testing.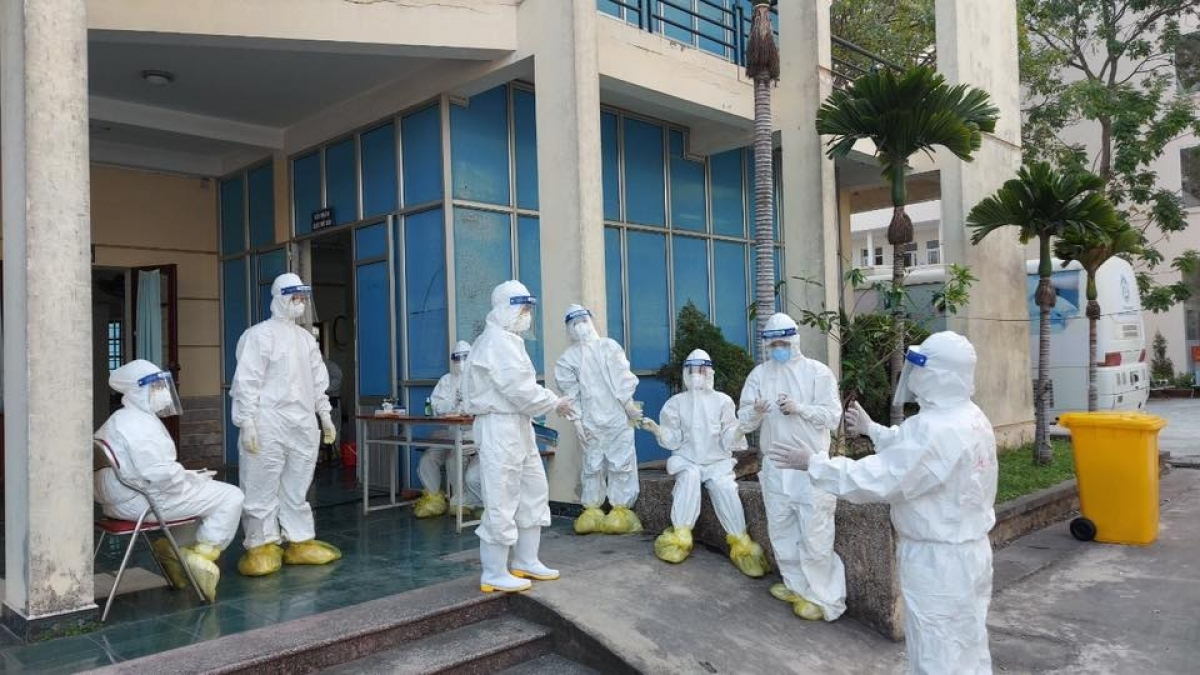 Khoa trains local medical workers on how to get contact with, take swab samples and testing patients.
Photo: VOV
"The number of isolated people was rather large with plenty of villages and communes put under a lockdown order. We called it a special battle. Fortunately, most of the infections were young workers in relatively good health condition, so we were relieved from the pressure of treatment," Khoa recalled.
Alongside an on-site investigation and treatment, Khoa and his colleagues trained local medical workers on how to correctly contact patients, collect their nasal swabs for testing, track down relevant contacts, and how to carry out other tasks in quarantine facilities.
"We further trained medical staff to understand sampling and testing procedures in order to minimize the risk of infection. Our goal is to ensure no one is infected with the virus from the patient," said the doctor.
Unlike in previous outbreaks, the latest cases involved many infected children, including a 27-day old newborn.
"Never before have children stayed away from home and their parents as they did this time. Many were scared at seeing doctors and nursed in personal protective clothing from head to toe. They only co-operated when they were given some fairytales. We also invited psychiatrists to come and talk to the children, making it easy for the treatment process," he recalled.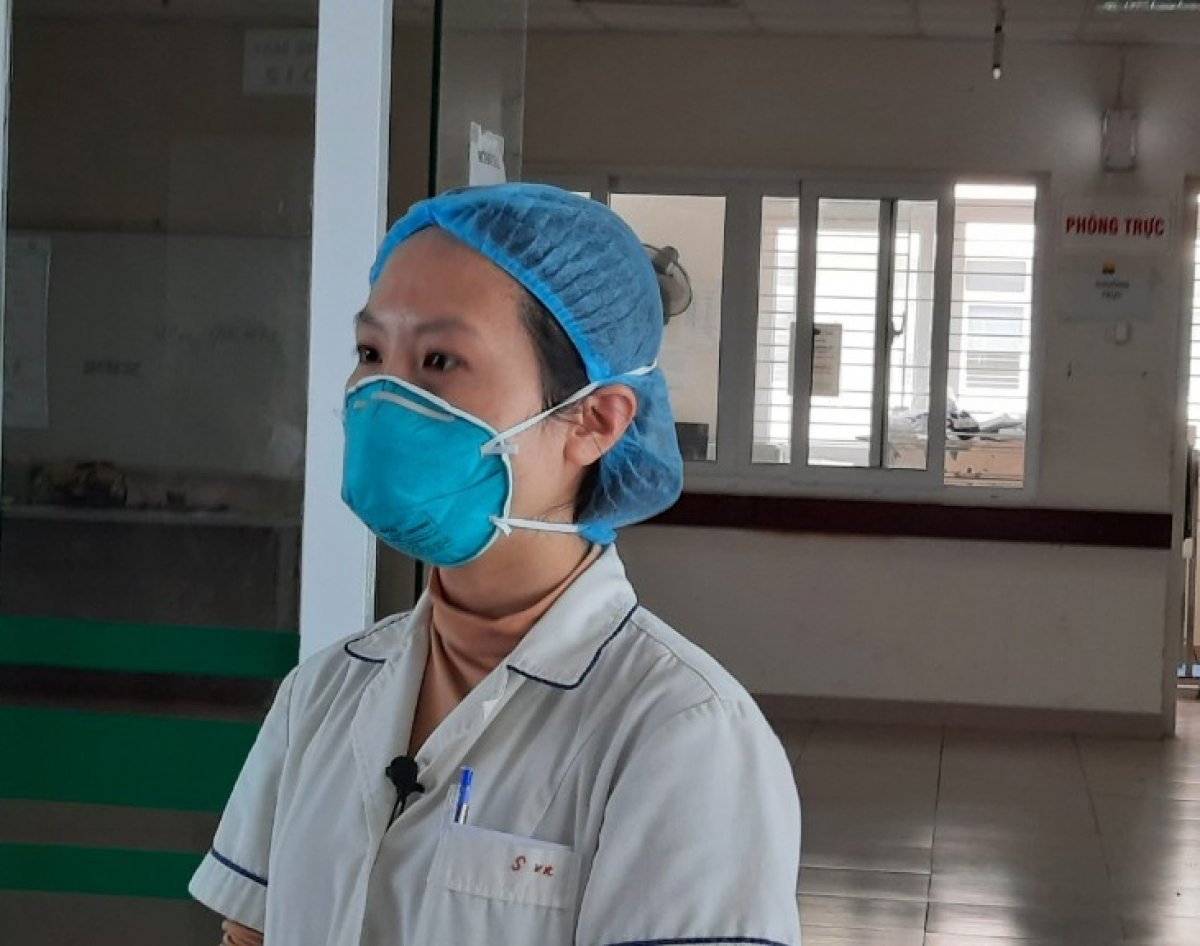 Orderly Sen says it is her duty to keep working in the hospital until the virus is brought under control. Photo: VOV
No Tet celebrations with family members
Upon arriving in Chi Linh City and seeing the complicated developments relating to the outbreak there, Khoa and his colleagues knew that they would be spending the Lunar New Year in the hotspot.
"I phoned my family and said that I would definitely not go home for Tet this year. Everyone is eager to gather and reunite with their family during the long Tet holiday, but this is a special battle we have to join and win," Khoa said.
Having been working in the health sector for more than 10 years, it is a common occurrence for Phan Thi Sen, an orderly of the Central Hospital for Tropical Diseases, to be on duty during the Tet holiday. However, following the latest emergence of the virus, she will be forced to stay far away from her family for several days.
"Without going home to celebrate Tet with my family, I am a bit sad. I have no choice but to stay in the hospital with my colleague to fulfil the task entrusted to me for the sake of public health. Fortunately, I receive support and assistance from my relatives, so I can feel at ease taking care of patients," Sen confided.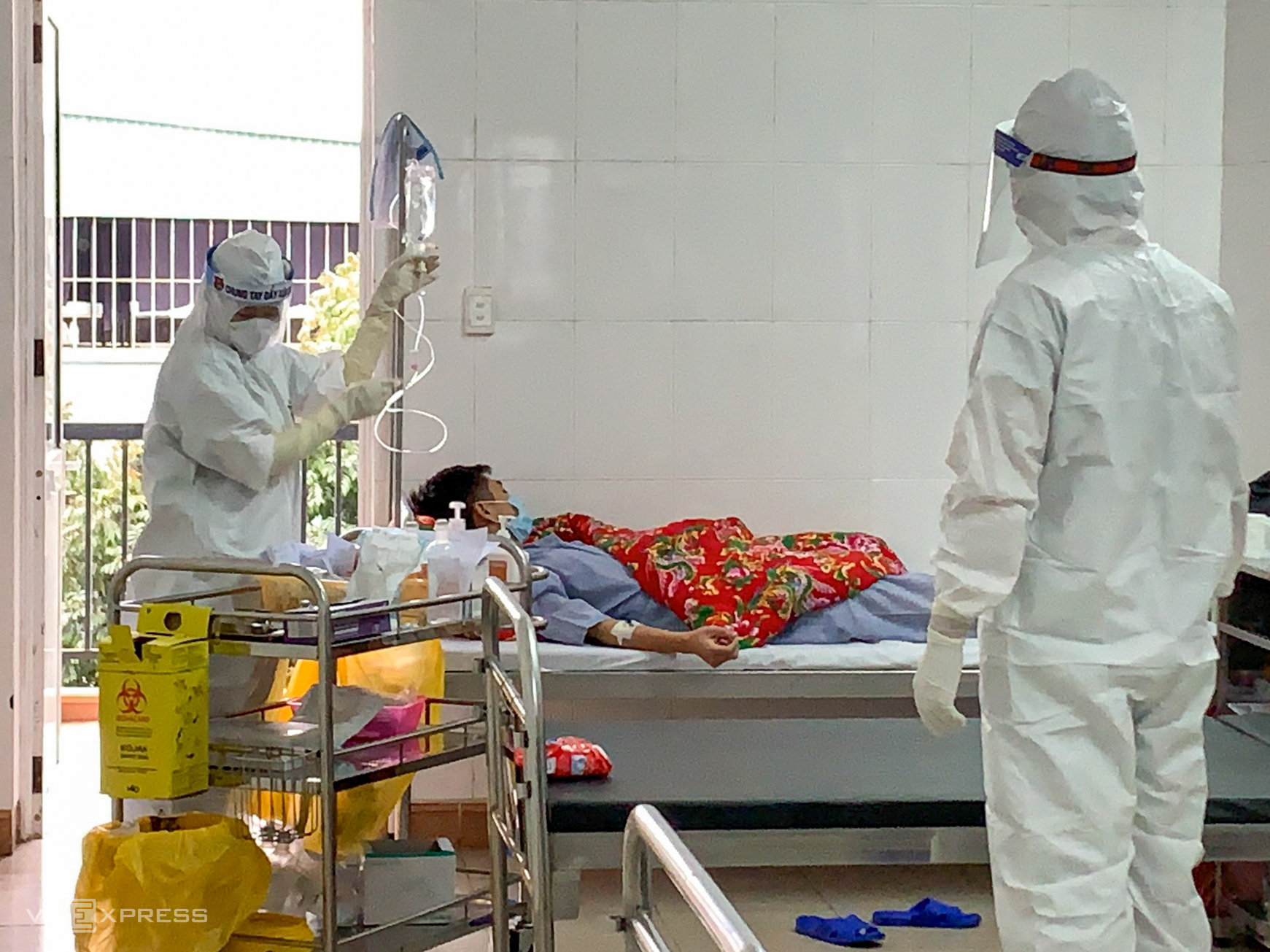 Doctors treat Covid-19 patients while wearing protective suits. Photo: VNExpress
This marks the second time that Sen has been tasked with working in the hospital in the midst of an epidemic, although she considers it be to her way of contributing to the national fight against COVID-19.
During a recent meeting with leaders from the Ministry of Health, Prime Minister Nguyen Xuan Phuc acknowledged the silence sacrifices being made by healthcare workers on the frontline against COVID-19. He therefore asked the Ministry of Health to provide all necessary equipment for health workers in order to ensure no cases of hospital cross infection could occur.
He also announced that the Government will give daily allowances to those who are on duty at concentrated quarantine and health facilities across the country throughout Tet.
The Ministry of Health confirmed 18 new Covid-19 patients Thursday morning in the northern provinces of Quang Ninh and Hai Duong, according to VNExpress.
Three patients, a 4-year-old boy, a 23-year-old woman and a 26-year-old man, are from Quang Ninh's Dong Trieu Town.
Fifteen other patients are in Hai Duong, who have been quarantined since last week. Their test results came back positive with coronavirus on Wednesday.
Ever since the fresh wave of Covid-19 emerged on January 28, 522 community transmissions have been recorded in 13 localities. Hai Duong is the hotspot with 356 cases, followed by Quang Ninh (57), Ho Chi Minh City (34), Hanoi (28), Gia Lai (26), Binh Duong (six), Bac Ninh (four), Dien Bien (three), Hoa Binh, Hung Yen, Bac Giang (two each) and Hai Phong and Ha Giang (one each).
The nation's tally is now 2,109, in which 1,480 have recovered and the death toll is 35. The active patients are in stable conditions, as 33 have tested negative at least once.
Over 114,000 people are in quarantine, 19,000 in centralized facilities, over 700 in hospitals and the rest at home or other designated accommodations.
Globally, Covid-19 has infected over 108 million people claimed more than 2.3 million lives.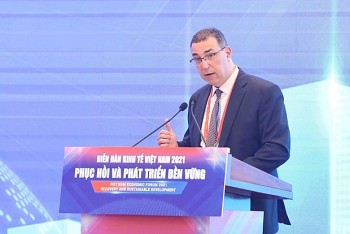 National
Vietnam News Today (December 6): Vietnam records 14,312 new Covid cases; Vietnam-Lao special relations continue to be nurtured; Vietnam's economy showing signs of recovery; Hanoi changes face-to-face learning plan at last minute.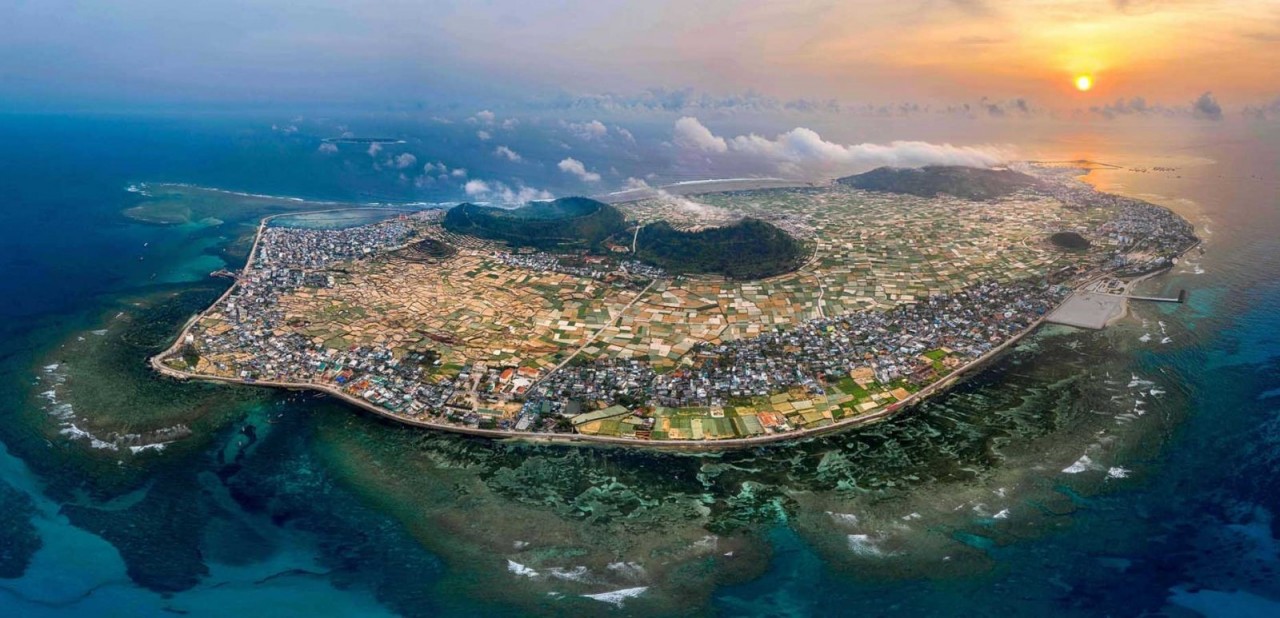 Viet's Home
Dozen of beautiful photos from the "Homeland View from the Sea" national photo contest will be featured in a 2022 calendar.
December 04, 2021 | 12:35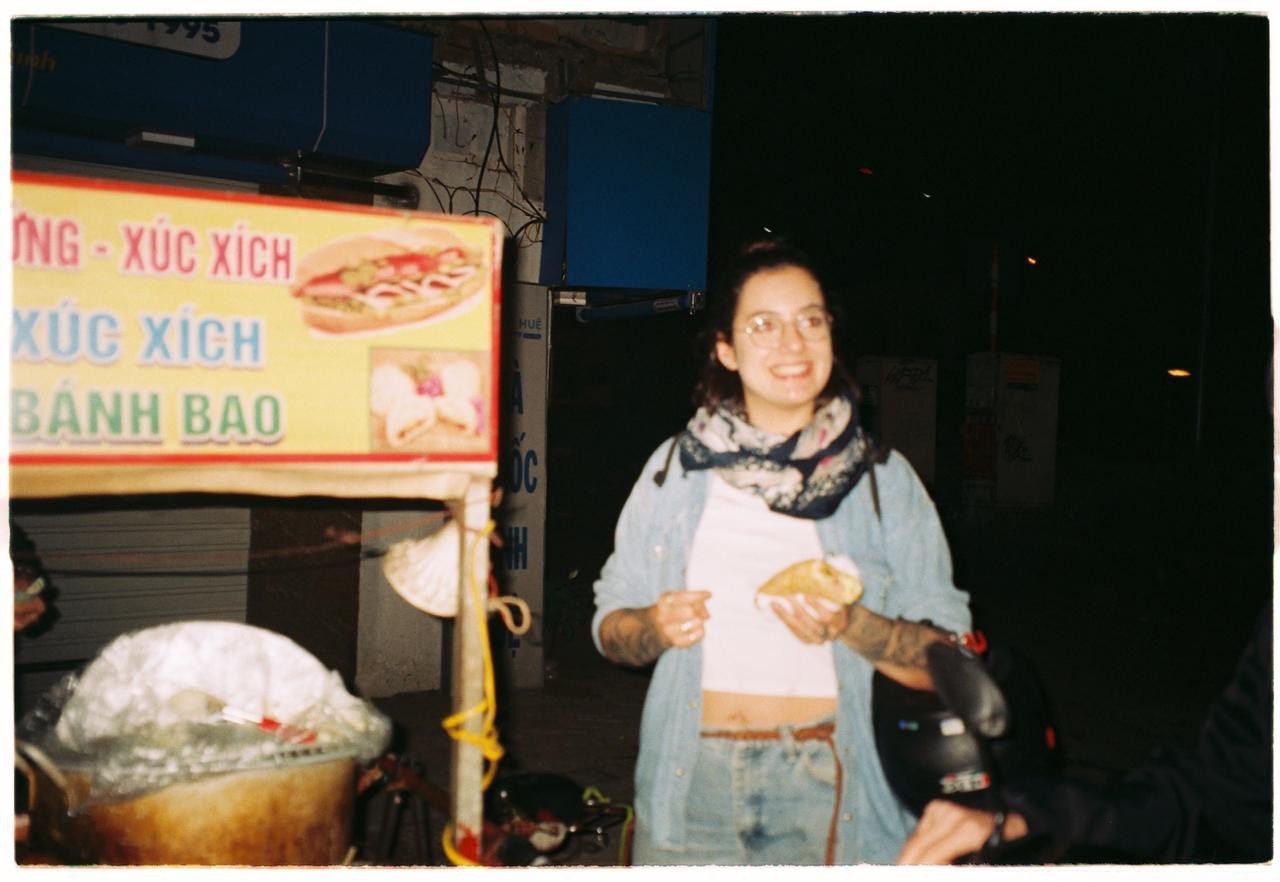 Expats in Vietnam
Charlotte left her homeland Switzerland in 2019 to start a new life in Vietnam, the place she calls the second home.
December 04, 2021 | 08:49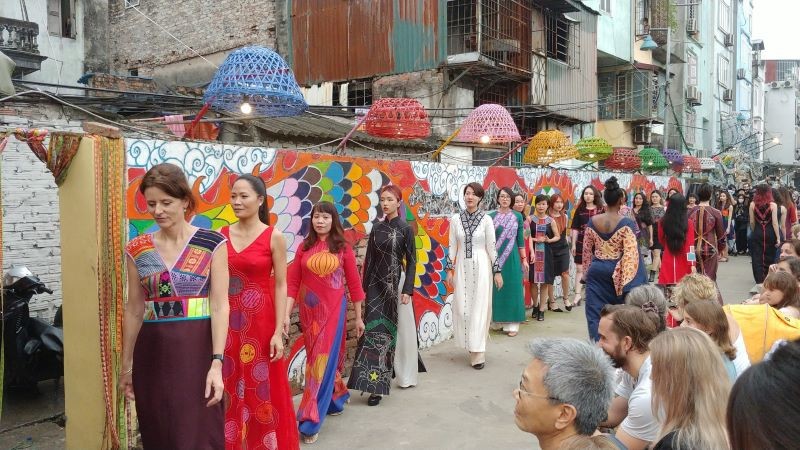 Expats in Vietnam
The Chula Road represents the art lovers' gratitude to Diego Chula - the Spanish artist who has made many contributions to Vietnamese creative urban culture for the past 20 years.
December 04, 2021 | 08:42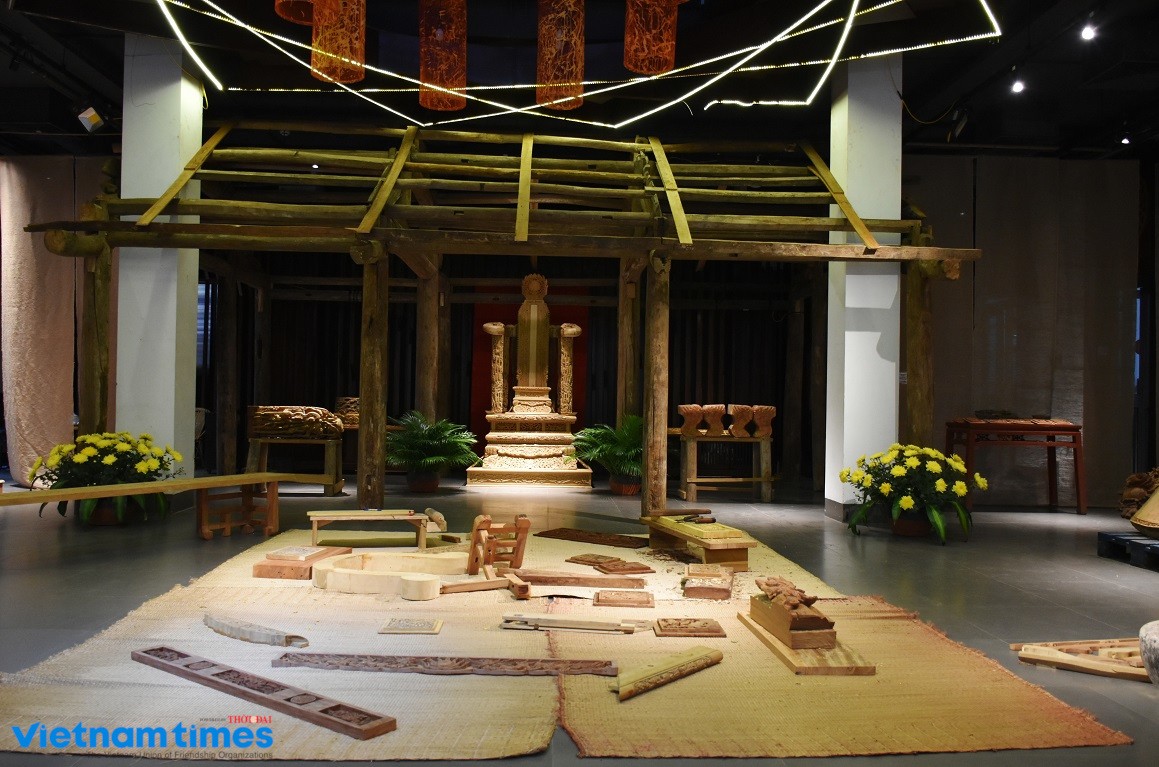 Viet's Home
Established in 2015, Hanoi Old Quarter Cultural Exchange Center has been a gathering spot for those who love to learn about Vietnamese traditional culture and architecture.
December 03, 2021 | 23:33