COVID-19 Updates (August 28): No new cases, remove blockage in Quang Nam
From 6 a.m. on August 28, Quang Nam suspends social isolation, Vietnam has no new case of Covid-19 detected.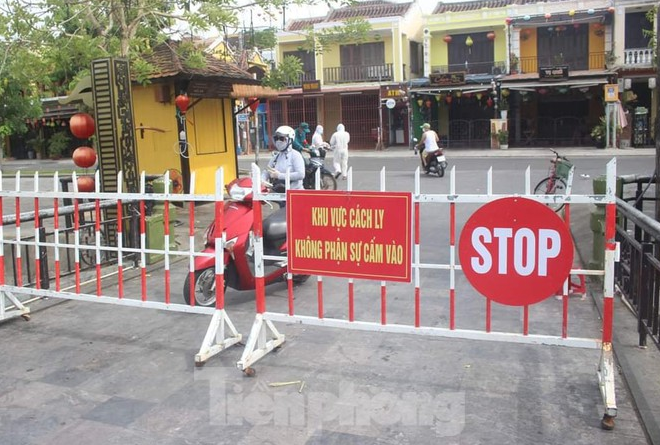 Hoi An ended social isolation from 6 am on August 28 (Photo: Tien Phong)
Vietnam records no new case on the morning of August 28
According to information from the National Steering Committee for Disease Control and Prevention COVID-19, as of 6 am on August 28, Vietnam has not recorded any additional cases in the past 12 hours.
Currently, Vietnam has a total of 688 cases of COVID-19 due to domestic infections, of which the number of new cases related to Da Nang since July 25 is 548.
Among those who are being treated at medical facilities, there are 31 cases with negative results for the third time, 47 cases of negative for the second time.
Quang Nam province is allowed to remove blockages
From 6 a.m. on August 28, Quang Nam suspends social isolation under the Prime Minister's Directive 16 for the remaining 3 districts and towns including Hoi An, Dien Ban Town, and Duy Xuyen district. Thus, from today, the whole province of Quang Nam no longer has any areas in social isolation.
Previously, at the end of July, the People's Committee of Quang Nam province decided to apply social isolation in Hoi An city. In early August, the province People's Committee decided to apply social isolation in 5 districts and towns including Dai Loc, Duy Xuyen, Thang Binh, Que Son and Dien Ban, cited to Tien Phong.
According to the Steering Committee for COVID-19 Prevention and Control in Quang Nam, since July 25, Quang Nam has recorded 96 cases of COVID-19 in the community. In the past 1 week, Quang Nam has not reported any additional cases of SARS-CoV-2 infection.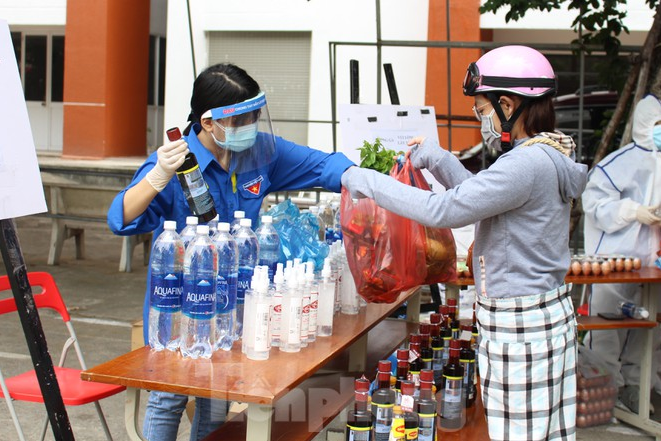 Being stuck in the COVID-19 break center, students are helped and supported by the 'sharing supermarket'. (Photo: Tien Phong)
Da Nang: "Zero Dong" supermarket to help students in the pandemic period
On the morning of August 27, the Student Association of Da Nang City launched the program "0 VND Supermarket" to support students who are staying in dormitories, hostels affected by the COVID - 19 pandemic.
"0 VND Supermarket" will be deployed in two phases: Phase 1 from August 27 to August 28; Phase 2 from August 31 to September 1. When coming to "purchase", the students just need to bring their cards, register at the reception area, measure their temperature, wash their hands and then freely choose the necessary products.
It is known that the Student Association of Da Nang City has mobilized about 500 million VND to deploy "0 VND Supermarket". "0 VND Supermarket" has a variety of items to serve the essential needs of students, including medical and essential supplies and food, each student can select at a maximum of 4 products, according to Tien Phong.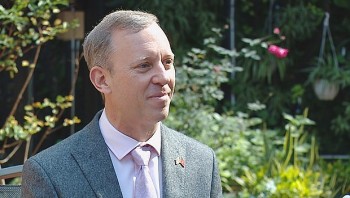 Friendship
The UK will continue to support Vietnam in the pandemic combat, and coordination in science and technology, especially in tracking new variants, British Ambassador Gareth Ward has pledged.