Nearly 350 returnees from over 20 countries immediately quarantined
Close to 350 Vietnamese citizens stranded in over 20 countries across Europe and Africa, were brought home aboard a Vietnam Airlines flight on August 26 - 27. All people on the flight were immediately quarantined after touching down in Ho Chi Minh City.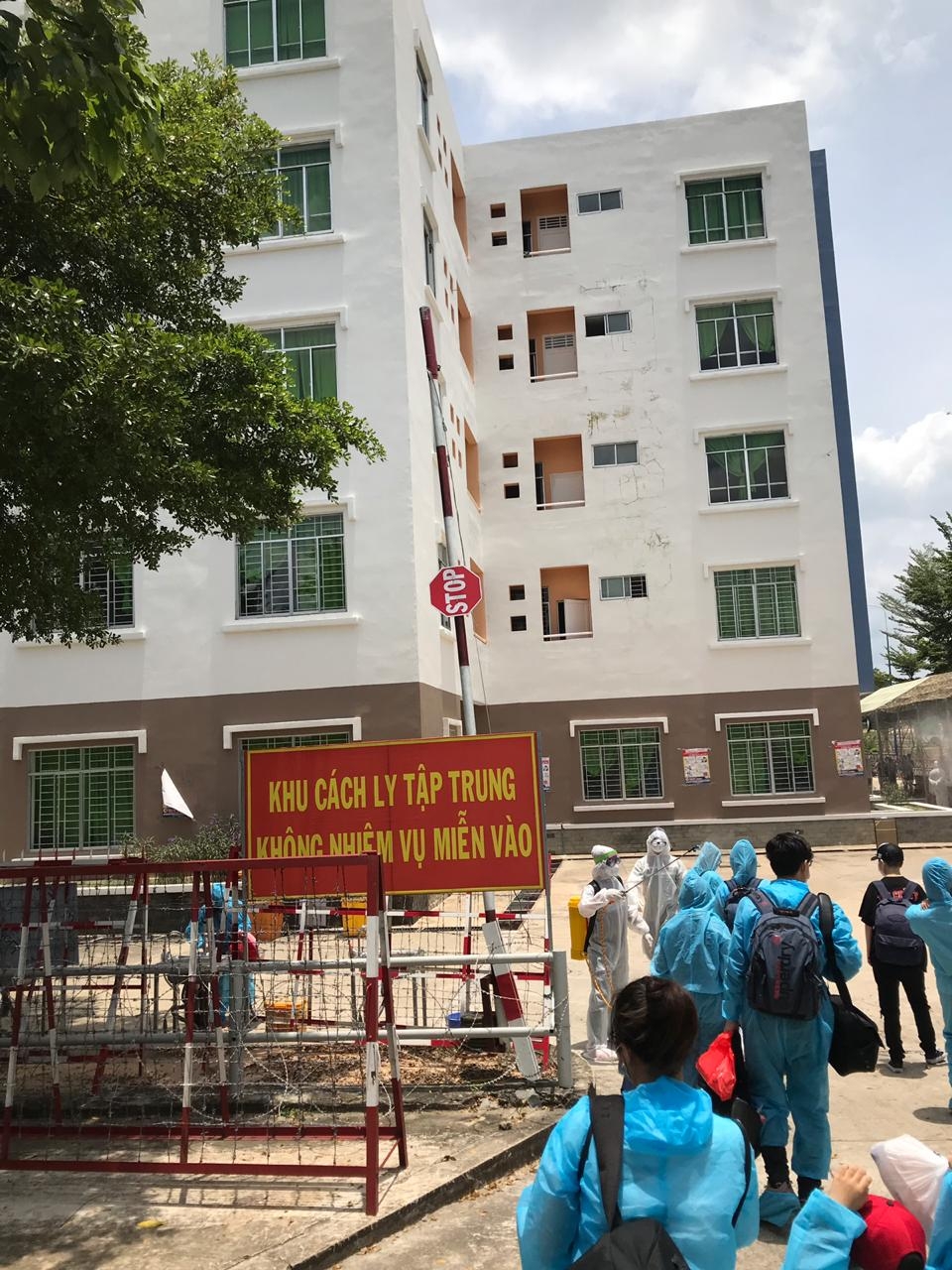 All people on the flight were immediately quarantined after touching down in Ho Chi Minh city. Source: Vietnamese Embassy in Tanzania
The flight was arranged by Vietnamese authorities, the Vietnamese representative agencies in the two regions, the national flag carrier Vietnamese Airlines, and relevant agencies of over 20 host nations involved.
The majority of passengers onboard the flight were children under 18, students who finished learning courses, the elderly, pregnant women, stranded tourists, and workers with expired visas or labour contracts.
To ensure all passengers could board the flight, Vietnamese representative offices coordinated with relevant agencies of the host countries to facilitate the movement of as many citizens as possible to Frankfurt airport in Germany.
The Vietnamese Consulate General in Frankfurt, sent staff to assist the citizens in handling boarding procedures at the airport.
A range of disease prevention measures were taken throughout the journey. Upon arrival at Tan Son Nhat International Airport, all members of the flight crew and passengers received heath checkups and were immediately placed into quarantine in line with regulations on COVID-19 prevention and control.
The authorities have made efforts to contain the importation of the disease by implementing a range of regulations regarding COVID-19 prevention and control as Vietnamese authorities and overseas missions plan to arrange more flights to bring Vietnamese citizens home.
Vietnam reported only two new coronavirus infections on August 27 evening, one imported case from Taiwan (China) and one locally transmitted case in Da Nang city, according to the National Steering Committee for COVID-19 Prevention and Control.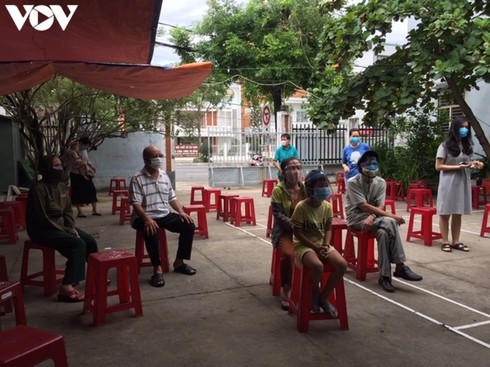 Citizens waiting for virus tests in Da Nang city, the country's largest coronavirus hotspot. Source: VOV
A 52-year-old man in Da Nang's Cam Le district tested positive for the virus on August 26 after having contact with three COVID-19 patients. He is now being quarantined at Hoa Vang field hospital for medical surveillance and treatment.
Meanwhile, another case is 34-year-old woman of Hai Duong province which was diagnosed with the virus upon her return to Vietnam from Taiwan on August 7. The case was only confirmed after three subsequent tests, of which the first two tests had proved negative.
The new patients brought the total number of coronavirus cases in the country to 1,036 with 637 recoveries.
With the new confirmed cases, 688 are local transmissions, and 348 entered Vietnam from abroad.
Currently, 70,916 people who had close contact with COVID-19 patients or came from pandemic-hit areas are under quarantine nationwide, including 1,596 people quarantined at hospitals, 18,828 people at concentrated quarantine establishments and 50,492 at home.
Another COVID-19 patient with serious underlying health conditions in central Da Nang city has become the 30th death related to the coronavirus-caused disease.
The 51-year-old woman, residing in Hai Chau district of Da Nang, had suffered from end-stage renal failure, hypertension and heart failure.
Her death on August 27 morning at the city's Hoa Vang medical centre was attributed to pneumonia caused by COVID-19, septic shock, multi-organ failure, chronic renal failure and heart failure./.