Overseas Vietnamese live in unease as Phnom Penh imposes blockage
Vietnamese nationals in Cambodia said they feel unease and financially unstable as the country reports hundreds of new cases every day.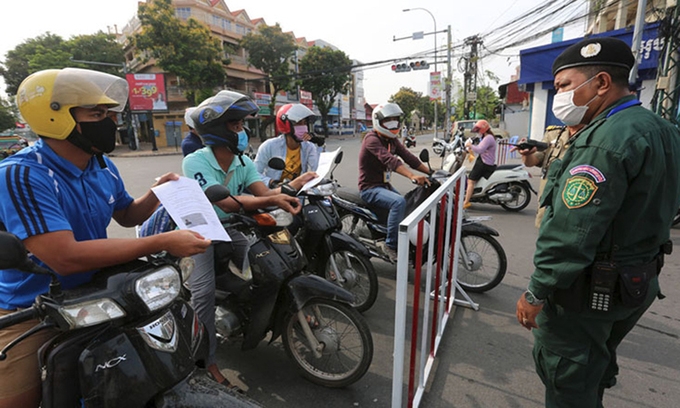 One Covid-19 checking point in Phnom Penh (Photo: Khmer Times)
"The pandemic in Cambodia is growing more complicated. New cases within 24 hours reported are no less than 100. Covid-19 patients die every day", Hong Nhung, a Vietnamese spa staff living in Phnom Penh told VNE.
According to Nhung, the Cambodian Government has recently imposed lockdown order in Phnom Penh capital and Takmao town from April 15 to April 28. Local authorities also crackdown on anti-pandemic measures, including curfews, mandatory face mask-wearing, etc.
"Those without face masks are not allowed to enter markets, commercial centers", Nhung said. She added that before the lockdown order was in place, local people flocked to markets to hoard foods and other necessities, leaving prices of certain items to rise to over twice their original price tag.
Nhung shared her recent unease. "Like many Vietnamese nationals in Cambodia, I'm worried that I might further burden Vietnam's Covid-19 containment effort if I contract the virus unwittingly and repatriate. But if I stay, I wouldn't do anything because of the complicated pandemic development".
Nguyen Tien, a Vietnamese white-collar in Cambodia also shared his struggle. "My life and work are badly affected. We cannot meet customers in person. We've been working from home for nearly one month now. Thus, I have to store food at home".
April 15 marks the first time ever Phnom Penh put under lockdown since the onset of Covid-19 pandemic in the country. To date, over 5,200 positive cases and 38 deaths have been reported. Most of the recent new infections are garment workers and retailers.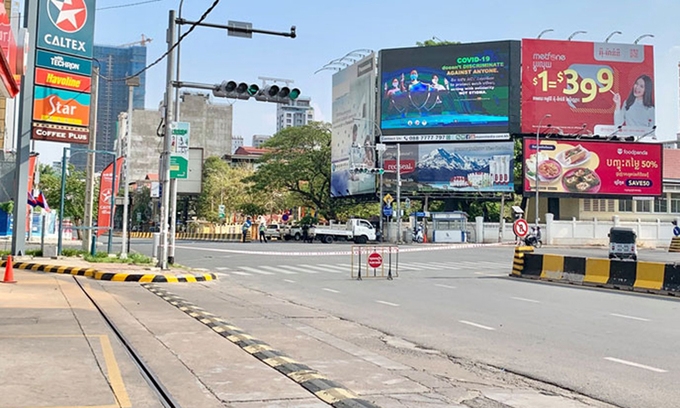 One street corner in Phnom Penh is left deserted on its first day of blockage (Photo: Khmer Times)
"Many Vietnamese nationals repatriate over fear and work disruption. Blockage orders and travel restrictions, however, make things more difficult. Only those granted passports by the Cambodian Government can repatriate", Tien said.
"The Covid-19 pandemic has been taking a heavy toll on my life and work. My income is lowered", Tran Cong, who is living and working in Bavet city, Svay Rieng province, told VNE.
According to Tien, those Vietnamese Cambodians eligible for Covid-19 vaccination (which requires valid passport, visa and work permits) can turn to the Embassy of Vietnam in Cambodia to register for the jab. "What I really want now is the Embassy of Vietnam in Cambodia speeds up vaccination plan for the Vietnamese Cambodian community", Tien voiced his wish.
Cambodia has been witnessing growing Covid-19 cases since February. Hospitals across Phnom Penh have all run out of patient beds. Educational facilities, wedding halls are repurposed into makeshift Covid-19 hospitals.
"The pandemic is ravaging, hospitals are all overload, vaccination programs have not been widely implemented. I don't know what would happen if I contract the virus now", Tien said.
Cambodia, the country of nearly 16.5 million residents, has used over 1.4 million doses of Covid-19 vaccine. Nearly 280 thousand people have finished their second jab, data from Our World in Data reveals.
Vietnamese experts on April 13 warned that Vietnam was facing an imminent threat of getting imported Covid-19 cases from Cambodia unless anti-pandemic and trespassing regulations at the long shared borders were tightly controlled.
"Vietnam shares a long land border with Cambodia. Besides, there are also air routes and sea routes. Controlling trespassing through sea routes is especially challenging", epidemiologist Tran Dac Phu, senior advisor to Vietnam Public Health Event Emergency Response Center, told VNE.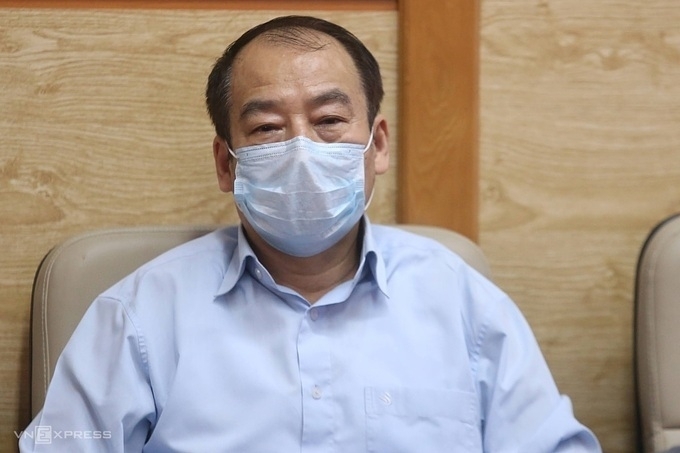 Epidemiologist Tran Dac Phu, senior advisor to Vietnam Public Health Event Emergency Response Center (Photo: VNE)
The epidemiologist stressed that there are a lot of Vietnamese people who live in Cambodia, or do trade, travel to and from Cambodia. The number of entrants, either legal or illegal, is also high. In particular, two new Covid-19 patients recently reported in Ho Chi Minh city and Hai Phong both illegally entered Vietnam on a fishing boat from Cambodia.
"The infection rate is high. It's necessary that authorities strictly control border gates, trails, and rigorously implement quarantine orders. We must make sure leaving no trespassing undetected, or else the outbreak would recur", Phu emphasized. He also urged people to report all suspected or those trespassing to local authorities immediately upon detection.
Vietnam recorded no community infections in the last 30 days, even though imported cases, including returnees from Cambodia, still add to the national tally every day. The so-called third Covid-19 wave in the country has been basically contained. The country is also urgently deploying the national vaccination campaign. To date, over 60,000 people across 19 provinces and cities have been given the imported AstraZeneca vaccine.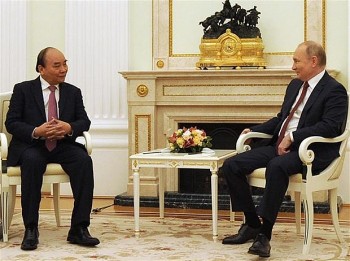 National
An article in Russia's independent newspaper focused on the Vietnam-Russia relationship and the significance of President Nguyen Xuan Phuc's visit to Russia from Nov. 29 to Dec. 2.