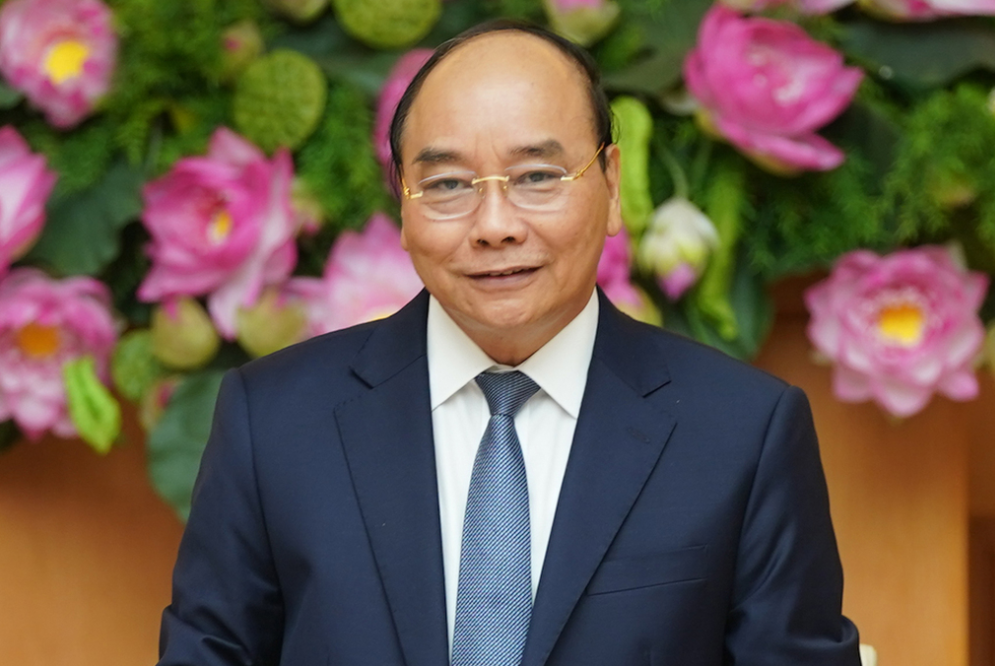 "Vietnam is not ready for international tourists", said the Prime Minister (Photo: Baoquote)
"Vietnam is not ready for international tourists", said PM Phuc
At a meeting of members of the Department for Research of Economic Development for Private Sector and Young Presidents' Organization Vietnam on 16th July, Prime Minister Nguyen Xuan Phuc has assigned responsible units to examine and find out solutions to restructure the tourism industry. However, PM noted that Vietnam is not ready for international tourists by now.
As of July 16th, Vietnam is reported no community infectious cases in 91 days. There are 28 cases being treated, of which 23 are positive. Ministry of Transport has proposed that Government open weeking commercial flights to China, Japan, Korea, Taiwan, Laos and Cambodia from August. It is estimated that around 2500-3000 passengers will reach Vietnam on these flights, besides Vietnamese citizens in repatriation flights organized by Ministry of Foreign Affairs.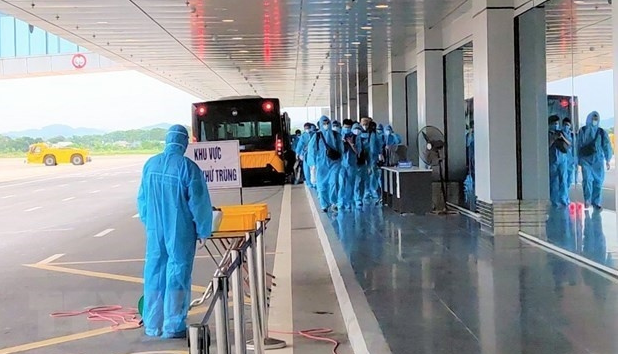 116 COVID-19 Patients are about to be home from Equatorial Guinea (Photo: VN Explorer)
116 COVID-19 Patients are about to be home from Equatorial Guinea
Ministry of Health announced on July 16th that they had prepared to repatriate 219 citizens from Guinea. Authority would send doctors, nurses and ventilators on the flight from Vietnam to Equatorial Guinea and also on the return flight. Mr Luong Ngoc Khue, Head of Department of Medical Examination and Treatment of Ministry of Health said they were working with Vietnam Airlines to organize the repatriation flight on August 3rd tentatively in accordance with Prime Minister's directives.
Vietnamese employees are reported to contract the virus from a Ukrainian expert who came to provide them professional guidance. Therefore, Department of Medical Examination and Treatment has joint hand with other parties such as Department of Overseas Labour and the Lilama 10 to prepare medical support.
For cross-infection prevention, authorities will use curtains to divide the plan and select flight crew thoroughly. There are 103 out of 219 people positive to the virus. Even though currently no one has a fever and some of them are recovering, the health of employees may change and more may be tested positive.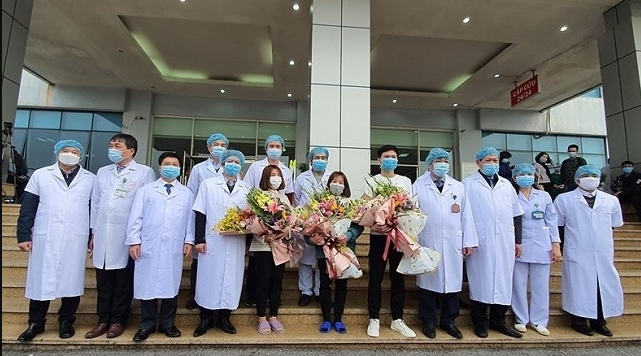 Three more patients discharged from hospital (Photo: NhanDan)
Three more patients discharged from hospital
On July 16th, three more Vietnamese COVID-19 patients have fully recovered and were released from the National Hospital of Tropical Diseases in Hanoi. One recently returned from Europe and two others from Bangladesh and they are all being treated at the National Hospital of Tropical Diseases. After being tested positive after a short time staying in quarantine areas, they have fully recovered with at least 2 times testing negative and will continue to stay isolated at hospital for 14 days.
Adding these 3 patients, Vietnam has so far successfully treated 358 out of 381 COVID-19 positive cases, accounting for nearly 94 percent in total. Significantly, no deaths has been reported across the country.
More than 13,000 people sent home safely
"From 10 April up to now, Vietnam has organized 55 repatriation flights and brought home 13,323 citizens from countries around the world", said Le Thi Thu Hang, Spokesperson of Ministry of Foreign Affairs today in the regular press conference.
Ms. Hang also said that in the coming time, Vietnam will continue to organize flights to rescue overseas Vietnamese based on their wishes and domestic isolation capacity. To avoid any fraud information for those who want to buy air tickets, Vietnamese Diplomatic Missions and Department for Consular has announced registration procedure and ticket purchase process. Esteemed agencies has made the list and sent an email to individuals.
We recommend that citizens follow instructions of diplomatic missions and only buy air ticket after they receive official email from our missions", added Hang.
Valerie Mai