COVID-19 Updates in Vietnam (July 8): Only 15 patients left under treatment
The National Steering Committee for COVID-19 Prevention and Control said that on July 11, the British male pilot will be discharged from hospital, with three more patients being declared cured.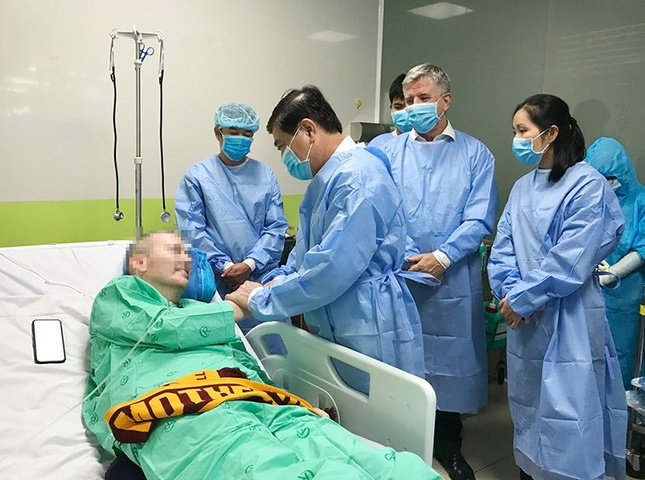 Patient no. 91 will return to the UK on July 12 (Photo: PLO)
According to statistics from the National Steering Committee on COVID-19 Prevention and Control, from 6 am April 16 to 6 am July 8, Vietnam has passed 83 days without any infection in the community. As of 6 am on July 8, Vietnam had a total of 229 repatriation cases, all of which were immediately quarantined.
The total number of people in isolation and health monitoring is 11,373, including 109 Concentrated isolation cases at hospitals, 10,872 concentrated isolation cases at other establishments, 392 self-isolated cases.
According to the report of the Subcommittee on Treatment - National Steering Committee on COVID-19 Prevention and Control, late on July 7, 3 more patients at Ba Ria - Vung Tau General Hospital were announced to be recovered from the disease, namely patient no. 340 (33 years old, male); patient no. 341 (35 years old, male), and patient no. 350 (36 years old, male).
Thus, up to now, 345 patients have been declared cured, accounting for 93.5% of the total Covid-19 cases of the country. Notably, 50/50 foreign patients have been cured by Vietnam so far.
Up to the morning of July 8, among the Covid-19 patients who were undergoing medical treatment and monitoring at health facilities, there were 2 patients who had one negative result with SARS-CoV virus-2; seven cases had negative test results the second time. Currently, only 15 patients are positive for Covid-19.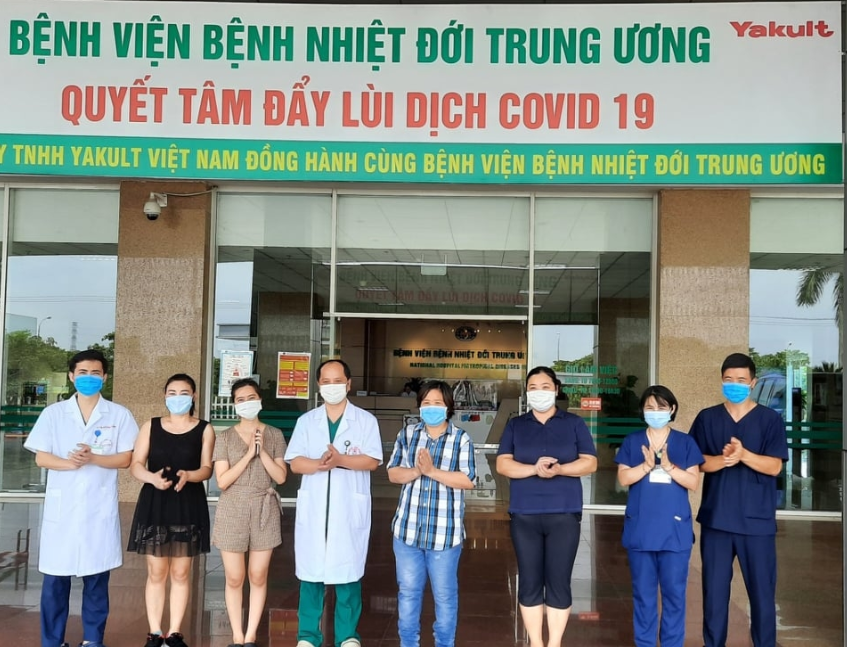 93.5% of the total Covid-19 cases in Vietnam are declared cured (Photo: Lao Dong Thu Do)
Regarding the 91st patient, the British pilot, the Treatment Subcommittee said that, based on the conclusion of the National Consultation on July 3, the patient was officially announced to be recovered from Covid-19. He now can leave the hospital and does not need to be isolated. However, the patient continues to stay in Cho Ray Hospital for treatment and rehabilitation.
So far, the patient no. 91 has undergone 112 days of treatment at the Hospital for Tropical Diseases in Ho Chi Minh City and Cho Ray Hospital. According to a plan agreed between the Ministry of Foreign Affairs of Vietnam and the British Embassy, ​​Cho Ray Hospital and the health sector are urgently preparing for the British pilot to return home on July 12.