Covid-19 Vaccine's Production and Licensing are sped up in Vietnam
Covid-19 vaccine production is being implemented for researching to develop by Vietnam Ministry of Health in this morning's seminar July 22, with the participation of national and international scientists.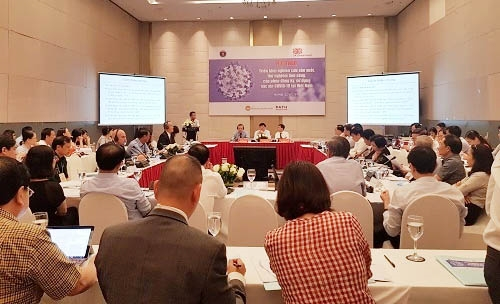 The overview of the conference on this Wed's morning July 22. (Photo: qdnd)
Prof. Nguyen Thanh Long, acting Minister of Health, chairing the workshop said that Vietnam has currently had 4 researchers of vaccine production, developing in varied directions but all of them owned the technology.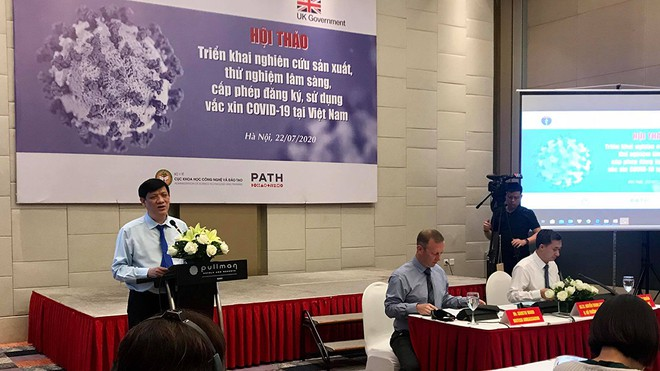 Prof. Nguyen Thanh Long, acting Minister of Health, said that Vietnam is planning to develop the Covid-19 vaccine to ensure for the Covid-19 prevention. (Photo: thanhnien)
At the workshop, four local vaccine researchers & manufacturers (including: VABIOTECH, POLYVAC, IVAC, NANOGEN) presented their Covid-19 vaccine studies. At the same time, delegates also exchanged discussions on draft regulations for researching, clinical production, licensing of and registration for Covid-19 vaccine in Vietnam and how to use the Covid-19 vaccine in an emergency medical situation.
In particular, the Nha Trang Institute of Vaccine and Medical Bioligicals (IVAC) is working with scientists from the US and India to produce vaccines on available technology lines.
The technology lines specialize in producing influenza vaccines, which has been recognized by the World Health Organization.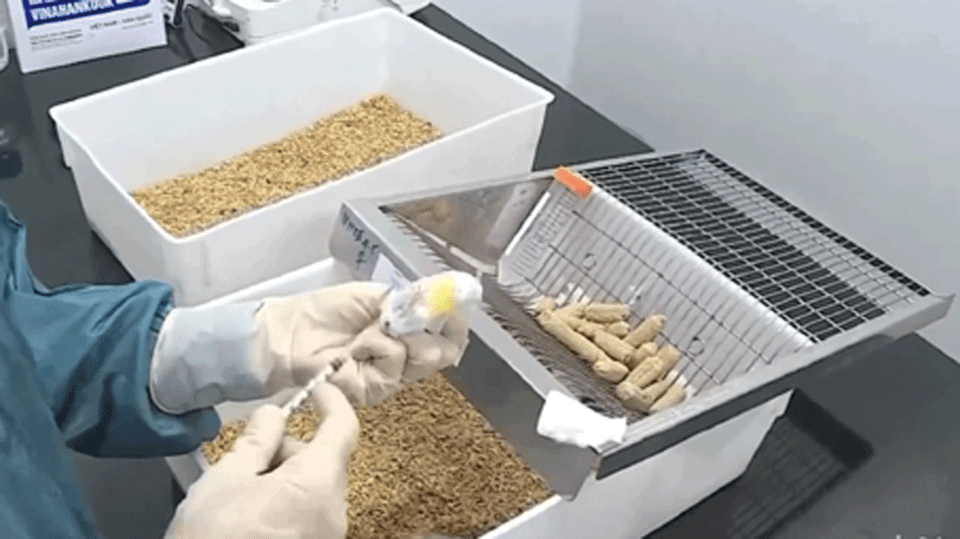 The vaccine test was performed by the No. 1 Bio-Vaccine Company (Ministry of Health), showing the results of antibody preventing against Covid-19. (Photo: thanhnien)
Mr. Long affirmed: "We strongly believe that Vietnam will take the initiative in researching and producing vaccines. We will also have the mechanism to access the world's newest vaccine as quickly as possible, in a hope for people to be protected from disease early. "
According to Prof Long, Vietnam is one of 42 countries being able to produce vaccines; and one of 38 countries producing vaccines meeting World Health Organization's standards. Those create Vietnam a favorable condition for vaccine production, development and export.
At the seminar, the Center of Vaccine Initiative and Access (PATH)'s representatives said that as of July 15, there were 163 Covid-19 vaccine candidates globally being researched and developed, including 23 vaccines are in human trials and 140 candidates are in the preclinical stage. The current global efforts to develop the Covid-19 vaccine to contain the pandemic are unprecedented in terms of scale, technology and speed for vaccine development.
The Vietnam Ministry of Health will shorten the time to appraise and test vaccines, ensuring the quality in early efforts to deliver the Covid-19 vaccine to people.