Horseshoe crab blood utilised for COVID-19 vaccine, conservationists worry
Swiss-based Lonza will begin manufacturing a COVID-19 vaccine with horseshoe crab blood for human clinical trials this month.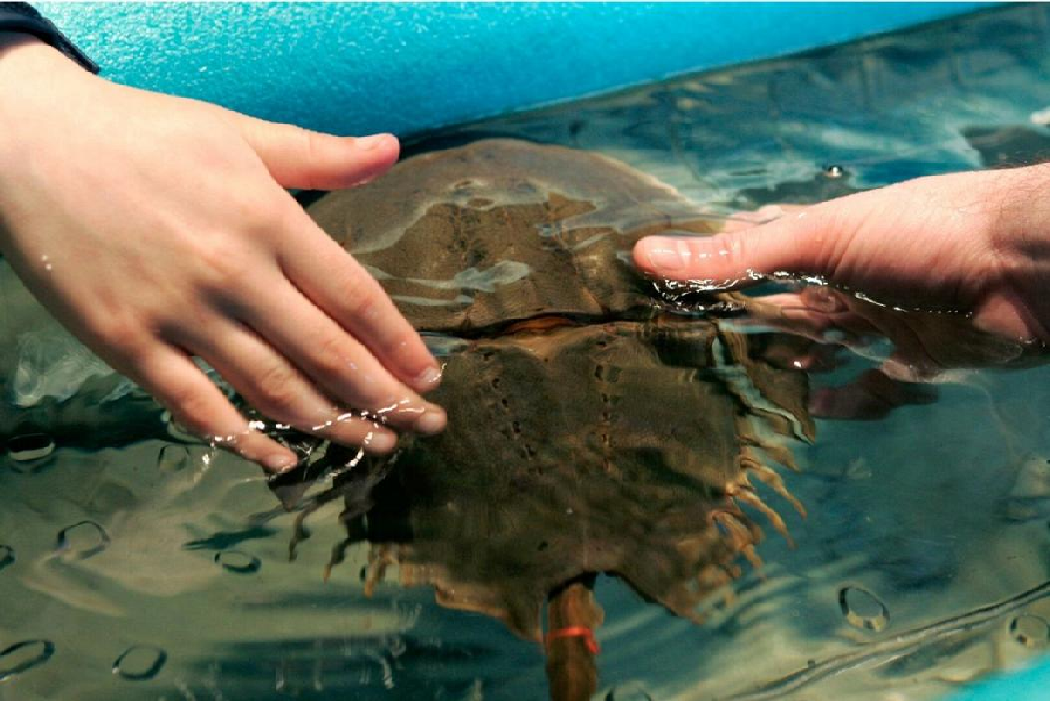 Horseshoe crab has been seen as a crucial resource for making human medicines safe. (Photo: AP)
Swiss-based multinational, chemicals and biotechnology Lonza will begin manufacturing a COVID-19 vaccine with horseshoe crab blood for human clinical trials this month.
The horseshoe crab has been seen as a crucial resource for making human medicines safe.
That's because these animals' milky-blue blood provides the only known natural source of Limulus amebocyte lysate, a substance that detects a contaminant called endotoxin, National Geographic explained.
If even tiny amounts of endotoxin—a type of bacterial toxin—make their way into vaccines, injectable drugs, or other sterile pharmaceuticals such as artificial knees and hips, the results can be deadly.
Hundreds of thousands of horseshoe crabs, guided by the full moon, clamber onto beaches across the US mid-Atlantic to lay their eggs each spring.
Every year, pharmaceutical companies round up half a million Atlantic horseshoe crabs, bleed them, and return them to the ocean— after which many will die. On average, a small adult horseshoe crab can provide 50 ml of blood whereas a large female horseshoe crab can provide a maximum of 400 ml blood.
Horseshoe crab blood is quite expensive, with the resulting lysate costing USD 60,000 per gallon. Moreover, the process of catching crabs and harvesting their blood is quite time-consuming.
However, the horseshoe catching practice, combined with overharvesting of the crabs for fishing bait, has caused a decline in the species in the region in the past few decades.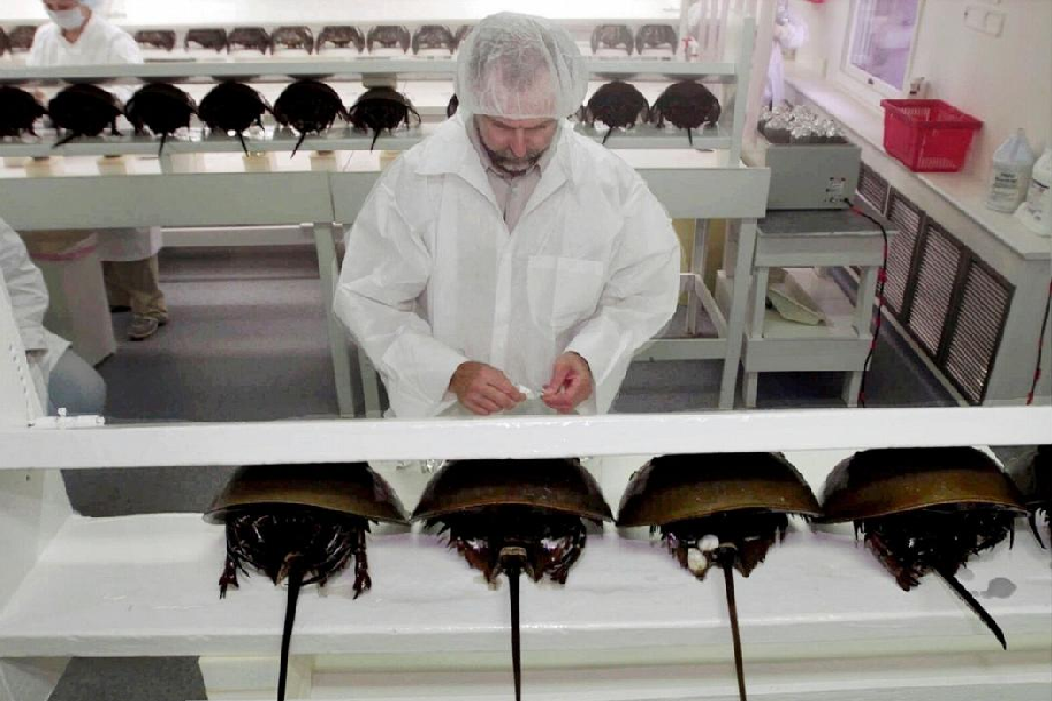 Horseshoe crabs are used in biomedical research. (Photo: AP)
In 2016, a synthetic alternative to crab lysate, recombinant factor C (rFC), was approved as an alternative in Europe, and a handful of US drug companies also began using it.
"When used under appropriate conditions, rFC-based methods provide the same guarantee of a product's compliance with the test for bacterial endotoxins – and therefore, of its safety for use in patients – as LAL-based methods," Susanne Keitel, director of the European Directorate for the Quality of Medicines and Healthcare (EDQM), said in a statement.
However, Barbara Brummer, state director for the Nature Conservancy in New Jersey, and other conservationists fear that without rFC or other alternatives available, the ongoing burden on horseshoe crab blood for COVID-19 vaccines and related therapeutics may imperil the crabs and the marine ecosystems that depend on them.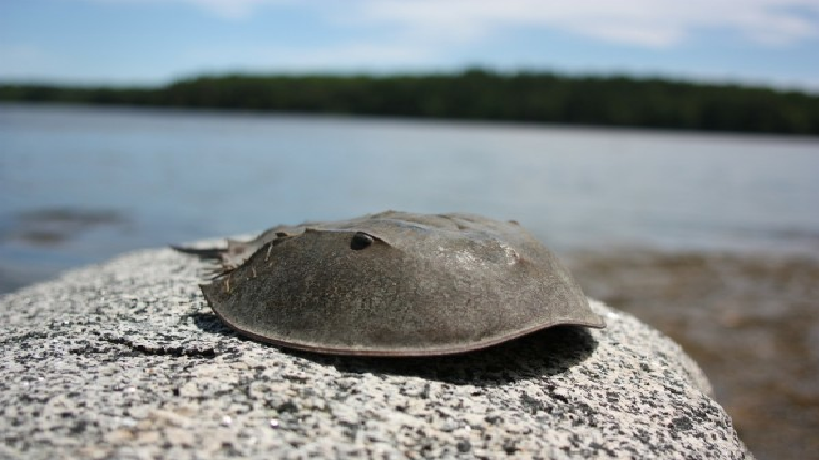 (Photo : Pixabay)
Lonza said it is "committed to protecting the welfare of the horseshoe crab," for instance by "actively supporting conservation efforts."
According to the statement from Lonza, Charles River Laboratories and another lysate maker, Associates of Cape Cod, Inc., raise horseshoe crabs in hatcheries and release them into the ocean. Lonza reports that in 2019, the Cape Cod company reintroduced 100,000 juvenile crabs into the waters around Massachusetts and Rhode Island.
Lonza's statement says the company would also prefer to use lysate alternatives and has trademarked its own rFC, called PyroGene. But, as the American Pharmacopeia decision illustrates, "regulatory hurdles remain. We remain hopeful that the barriers preventing drug developers from using the synthetic alternatives are starting to fall," the statement says./.
World Health Organization reported a record increase in global coronavirus cases on July 4, with the total rising by 212,326 in 24 hours.
The biggest increases were from the US, Brazil and India, according to a daily report. The previous WHO record for new cases was 189,077 on June 28. Deaths remained steady at about 5,000 a day.
Global coronavirus cases exceeded 11 million on July 3, according to a Reuters tally, marking another milestone in the spread of the disease that has killed more than half a million people in seven months.
15 endangered otters rescued by SVW

Save Vietnam's Wildlife in coordination with Pu Mat National Park (Nghe An province) recently rescued 15 extremely rare small-clawed otters. This is also the largest ...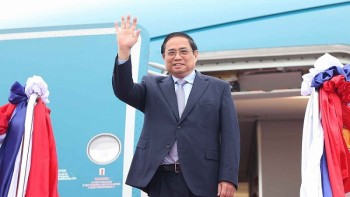 National
Vietnam News Today (Feb. 6): PM Chinh to pay official visits to Singapore, Brunei; Vietnam attends ASEAN+3 Tourism Ministers Meeting; Exports in 2023 and high demands from new generation FTAs; Digital technology to spearhead Vietnam's drive for Industry 4.0.