Craftsman who turns almond leaves into unique transparent conical hats
Transparent conical hat, which is made from 13-15 almond leaves, is an interesting twist for the iconic maple-made type. Under the masterful hands of craftsman Do Ngoc Hung, the specially-designed hat has gained widespread fame and been hailed the "rain-shielding hat".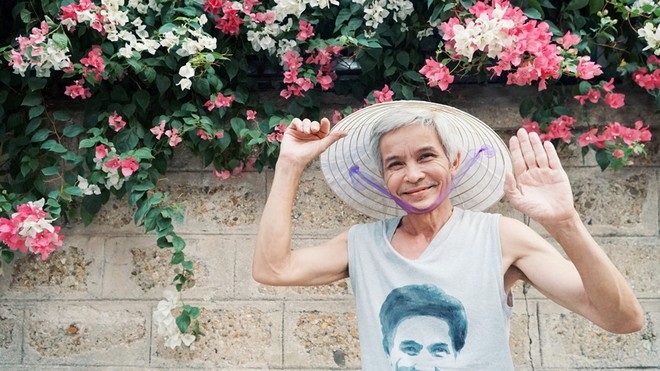 Do Ngoc Hung and his transparent conical hat (Photo courtesy of Vu Ngoc Hung)
Living in an artistic family with his wife and son are both painters, Hung, who resides in Kim Long ward, Hue city, is passionate about innovating traditional products. The 64-year-old artist was inspired to make the see-through conical hat after watching a clip about making conical hat from lotus leaves a few years ago. After mulling over different types of leaves to give the symbolic a new and unique look and failed over 30 times, Hung finally came up with almond leaves to realize his idea.
"There were ups and downs though, I've never thought of giving up. I used to sell my two racing bicycles for VND 30 million (US $12.967) to finance my work", Hung recalled.
Almond leaves to make conical hat must be the selected ones. Only large, thick, intact leaves are qualified to get soaked for another 90 days to get rid of the bad odors and decompose the flesh. Hung only collects and brings the leaves to the hat-makers when they are left with veins. Around 13-15 almond leaves will make a transparent hat, depending on the size of the leaves.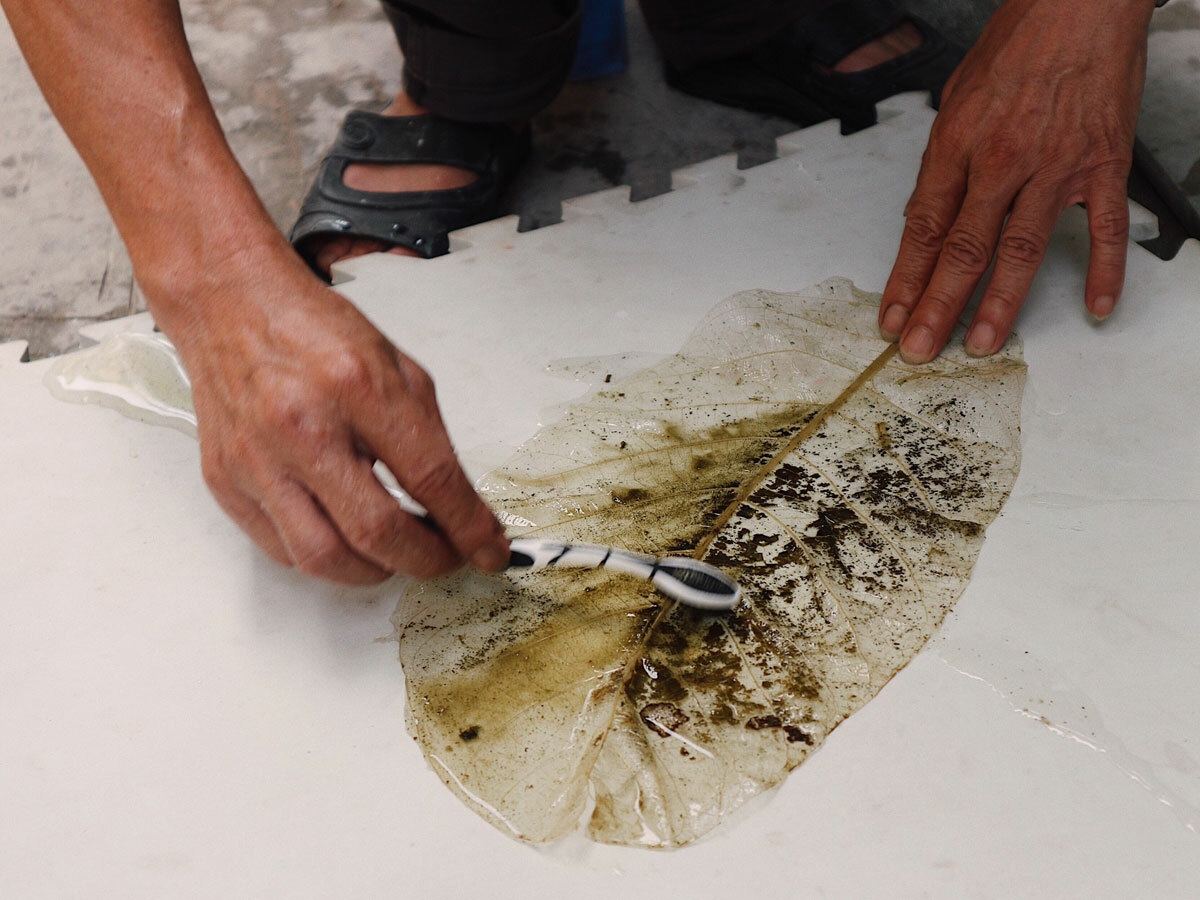 Hung uses a toothbrush to gently remove green pigment left on almond leaves after bleaching them in a baking soda (Photo: VNE)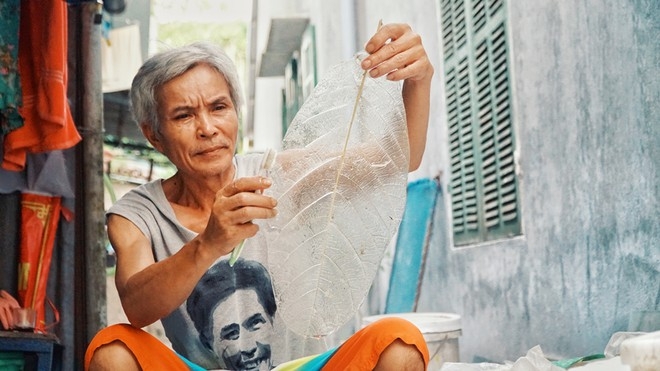 A transparent almond leave, ready to make conical hat (Photo courtesy of Vu Ngoc Hung)
Given the uniqueness and aesthetic values, Hung's almond-leaves hats are sold like hot cakes in domestic market. His twisted conical hats are even welcomed and bought by provincial agencies and businesses during holidays and conferences.
Each transparent conical hat is sold at VND 450,000 (US$ 19.45). The hat is customizable, customers can have their hats sketched with additional drawings on, either on the inside or outside of the hat.
"This job requires a lot of hard work. I do this to contribute a small part in helping the homeless children and those in need. I've never thought of mass production for trading", he said, adding that this is the reason why he only hires a meager number of workers and doesn't expand the production scales of this unique product.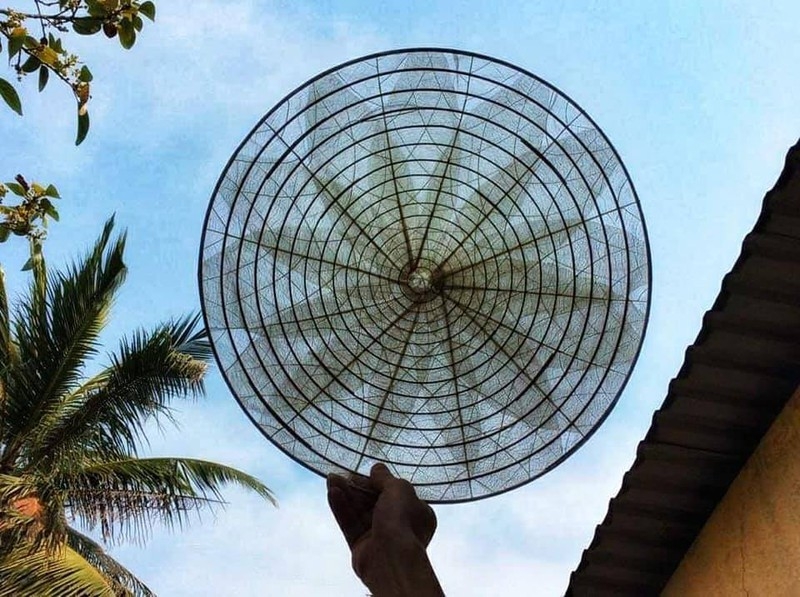 One hat needs around 13-15 almond leaves (Photo courtesy of Vu Ngoc Hung)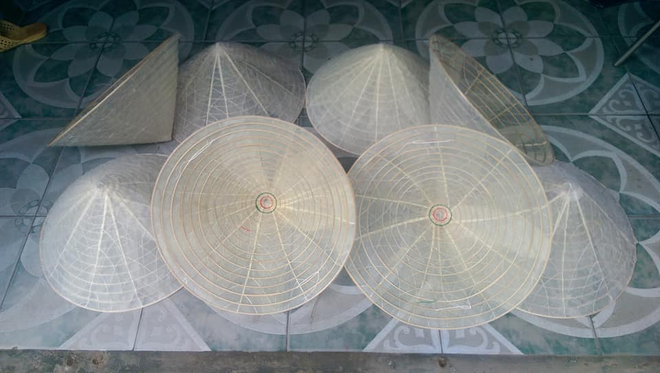 (Photo courtesy of Vu Ngoc Hung)
(Photo courtesy of Vu Ngoc Hung)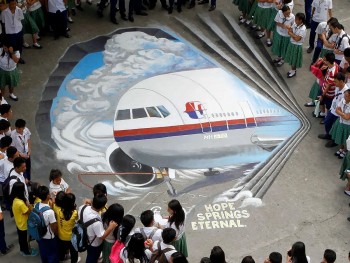 World
The world might never know what really happend when these planes went off the radar. Let's take a look at some of the unsolved mysteries of aircraft disappearances.