Cuba promises to transfer Covid vaccine technology to Vietnam
Vietnamese Prime Minister Pham Minh Chinh and his Cuban counterpart Manuel Marrero Cruz pledged to step up agreement on supply and transfer of Covid-19 vaccine production technology from Cuba to Vietnam during their phone talks on July 1.
Prime Minister Pham Minh Chinh holds phone talks his Cuban counterpart Manuel Marrero Cruz on July 1. Photo Government Portal
The two friendly nations shared their experiences in the Covid-19 fight of their respective nations and the possibility of future co-operation in vaccine supply and production during their talks, VOV reported.
Prime Minister (PM) Pham Minh Chinh affirmed the importance and determination to further deepen the strong ties and multifaceted co-operation between both sides in the time ahead, while praising the joint efforts to enhance consultation and exchange, along with carrying out bilateral co-operation in flexible forms amidst the Covid-19 pandemic.
The Vietnamese PM sincerely thanked the Cuban Government for sending medical experts to help the nation to cope with the ongoing impact of the pandemic, along with gifting Vietnam drugs in support of COVID-19 treatment. This has demonstrated mutual support between the two countries, particularly in difficult times.
He went on to express his how impressed he has been by Cuban efforts and congratulated the Cuban side on obtaining positive results in research and development of vaccine candidates to combat Covid-19.
They therefore agreed to direct both countries' competent agencies to urgently exchange information regarding expertise on the matter, as well as co-ordinating necessary steps in order to reach an agreement on supply and transfer of Covid-19 vaccine production technology from Cuba to Vietnam.
Besides health care and pharmaceuticals, Cuban Prime Minister Manuel Marrero Cruz said Cuba wanted to expand collaboration with Vietnam in trade, investment and agriculture.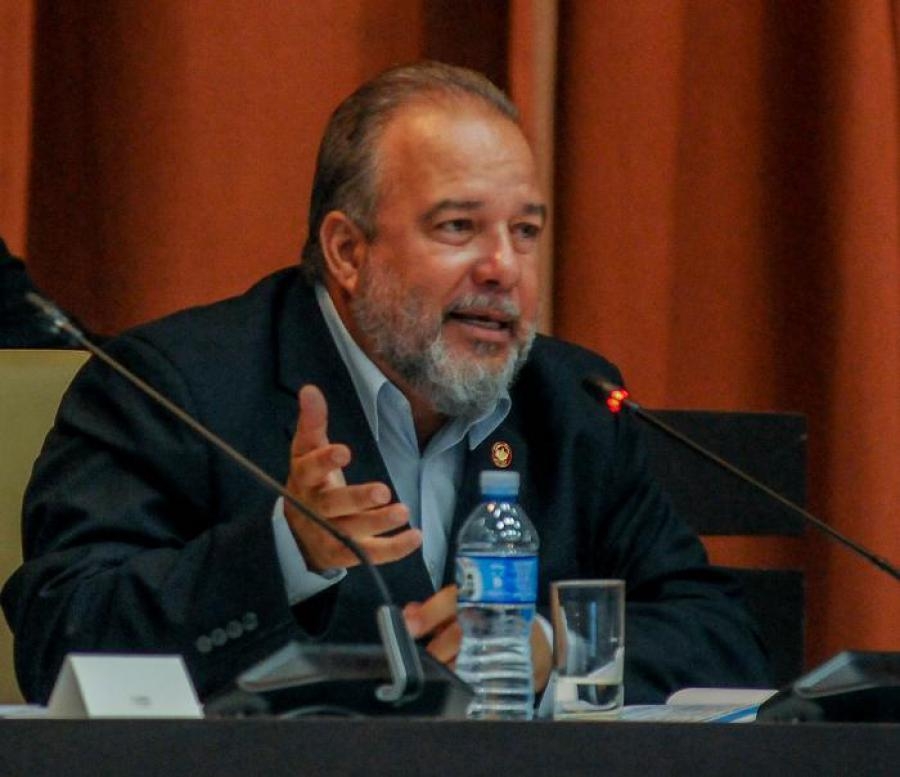 PM Marrero Cruz affirmed that the Cuban Government and people always cherish the solidarity, precious support and sharing of practical experience Vietnam has given to Cuba. Photo Cubadiplomatica
The two leaders expressed their belief that the fraternal ties between Vietnam and Cuba will enter a new development period, especially in economy, trade and investment, for the benefit of the two countries' people, and for the sake of peace, stability and development in the two regions.
The two PMs vowed to offer mutual support at international organisations and multilateral forums.
"Despite geographical distance, Vietnam always stands side by side with and supports Cuba in any circumstance," PM Chinh was quoted as saying by Vietnam News Agency.
He also affirmed Vietnam's consistent stance on strongly supporting the United Nations General Assembly's resolutions asking for an end to embargo against Cuba.
Currently, Cuba is locally producing five Covid-19 vaccines. Soberana 01, Soberana 02 and Soberana Plus are being developed by the Finlay Institute of Vaccines (IFV), while Abdala and Mambisa were created by the CIGB.
Abdala vaccine has proved 92.28% effective against coronavirus after three shots.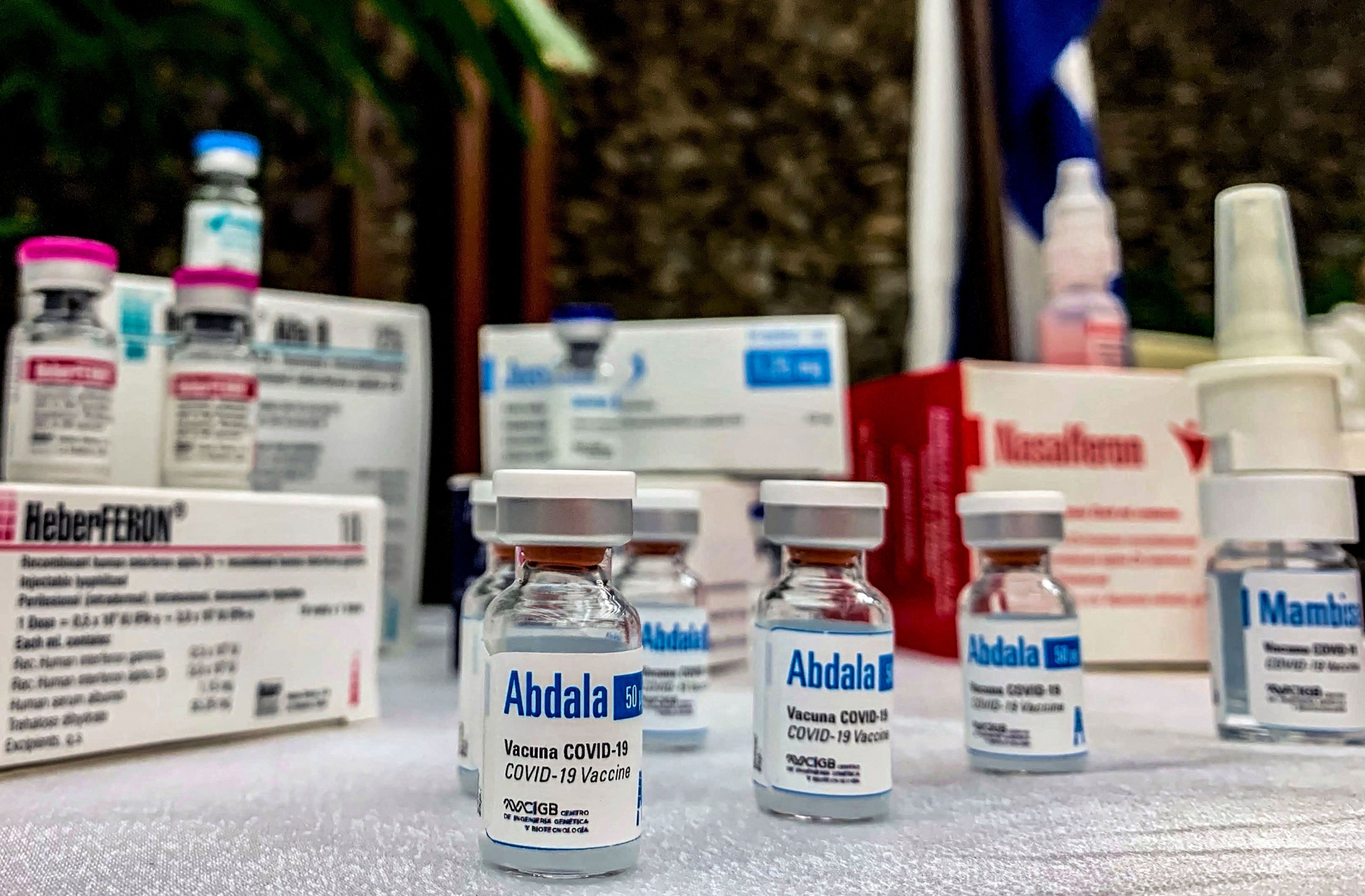 Cuba has announced that the Abdala vaccine is 92.28% effective against Covid-19 after three doses, on par with the effectiveness of the Pfizer-BioNTech and Moderna medications. Photo CNN
As Vietnam Times has reported in mid-June, Cuban Minister of Public Health José Angel Portal Miranda told Vietnamese minister of health Nguyen Thanh Long that Cuba was willing to cooperate with Vietnam in the supply of Abdala vaccine and transfer the vaccine production technology to Vietnam.
The Cuban health minister said Abdala vaccine had gone through three clinical trials on more than 48,000 people aged between 19 and 80 in Cuba. However, the vaccine has yet to be tested in human in other countries.
The Abdala vaccine is able to prevent SARS-CoV-2 variants first found in Africa and Brazil with high level of safety and immunity. The vaccine will be given in three doses, with an interval of 14 days between the two injections and can be stored at temperatures between 2-8 degrees Celsius.
Cuba can produce about 100 million doses of vaccine per year but will only domestically use about 30 million doses. If Vietnam needs a larger amount of vaccine that Cuba can produce, Cuba will open two factories to meet Vietnam's demand, according to the public health ministry of Cuba./.