Da Lat - Most Searched City in Vietnam for Tet Holiday
The Central Highlands town of Da Lat is the most booked destination for Tet (Lunar New Year), the longest and most important holiday in Vietnam, according to Booking.com, a global travel site.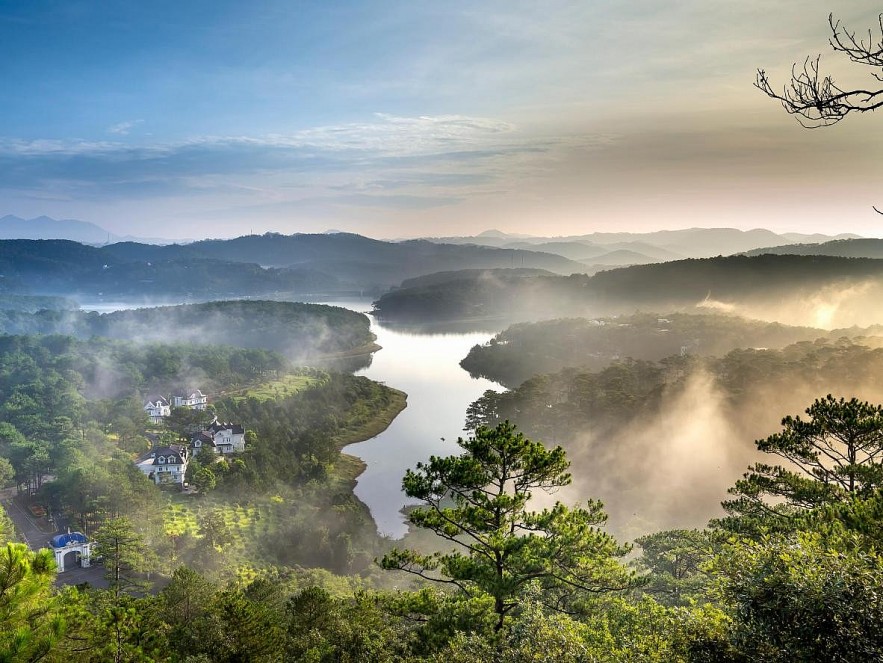 Tuyen Lam Lake, Da Lat, Lam Dong province. Photo: Booking.com
Beach destinations seem to be a favorite this Tet with several beach provinces (Nha Trang, Vung Tau, Phu Quoc, Mui Ne) making it to the top 10 list. Major cities of Vietnam including Ho Chi Minh City, Hanoi and Hue are also destinations searched by Vietnamese travelers for the upcoming Tet holidays.
The list is based on an analysis of check-in dates between January 19 and 31.
The Year of the Cat will begin on January 22, but many Vietnamese will start their seven-day Tet break on January 20.
Last year, Booking.com also included Da Lat resort city in the Central Highlands province of Lam Dong among the world's six places for the summer's binge-worthy dating shows.
"It's little wonder that Vietnam's honeymoon capital, with its poetic scenery and picture-perfect landscapes, is the location for an exciting dating show where participants go to put their relationships to the test," the website said.
It is recommended that couples take swan-shaped boats to row in the Valley of Love, admire panoramic views from Lang Biang Mountain, or enjoy a breathtaking sunrise or sunset over Xuan Huong Lake.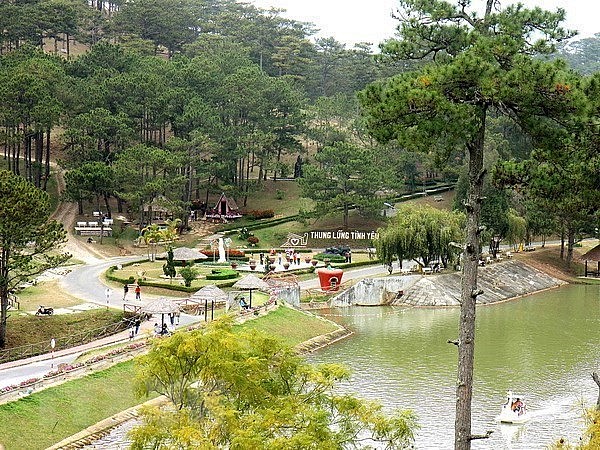 A corner of the Valley of Love in Da Lat. Photo: VNA
They can also book a tour to explore the peaceful countryside on the outskirts of Da Lat that is scattered with French-built colonial villas and farms cultivating strawberries.
Da Lat also ranked 3rd in the list of top destinations around the world to admire flowers. The flower power ranking came from tourists surveyed in 28 countries, according Booking.com.
"Often known as the city of thousands of flowers, Da Lat is home to various flower parks, farms and festivals, each decorating the city with colorful blooms and rich green landscapes," said the agency.
Coming here, visitors are mesmerized by fragrances from hundreds of flower species. The most famous garden that attracts visitors all year round is in the center of Da Lat featuring arches of flowers arranged in a gate, facing Xuan Huong Lake, it said.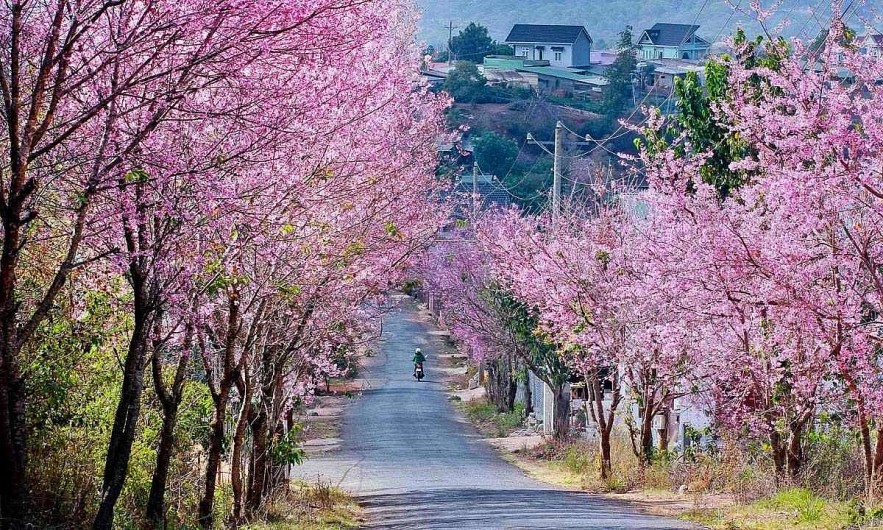 Pink cherry blossoms glow at a street corner in Da Lat. Photo: Bill Balo
The lavender flower gardens by Tuyen Lam Lake, sunflower fields at Da Lat Milk Farm, Trai Mat hydrangea flower fields, and cherry blossom roads are other lovely spots that travelers should not miss when visiting the city, it added.
Situated on a plateau around 1,500 meters above sea level, Da Lat enjoys year-round cool weather that is in contrast to Vietnam's tropical climate.
Da Lat is one of Vietnam's biggest flower-growing regions, producing around three billion flowers every year, 10 percent of which are exported to foreign markets including Japan, the Republic of Korea, Taiwan (China), Australia, and mainland China.
Da Lat has also been dubbed "Little Paris," given its colonial standing as a summer hideout for French officials who built villas on the hills to escape the heat and humidity of the lowlands.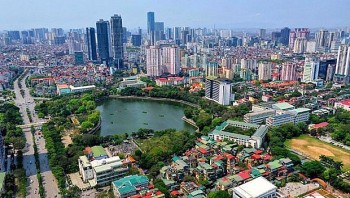 National
Vietnam News Today (Jan. 29): Quang Ninh: Cross-border trading with China resumed after Tet; Hanoi in the world's top three culinary destinations: Tripadvisor; Intertwined opportunities, challenges for Vietnam's economy in 2023; Supermarkets, traditonal markets gradually resume normal operations amid abundant supply.