Hiking through Da Lat's Picturesque Pine Forests
Pine forests are the most prominent check-in places in Da Lat. Here are some amazing pine forests in Da Lat that tourists should visit.
The pine forest along the Bac Son Rebellion road
Only 2km from the center of Da Lat city, the pine forest along Bac Son Rebellion road is an ideal place for tourists to take pictures. The pine here grows very thick, layers and layers stacked like towers. They create a wonderful and mysterious setting. This pine forest is most beautiful between 6:00 a.m. and 8:00 a.m.
This forest is very close to the city center so it is quite simple to get here. People can travel in groups by motorbike or taxi. Among the pine trees, there are trails and open spaces large enough for tourists to picnic or pose for photos and selfies.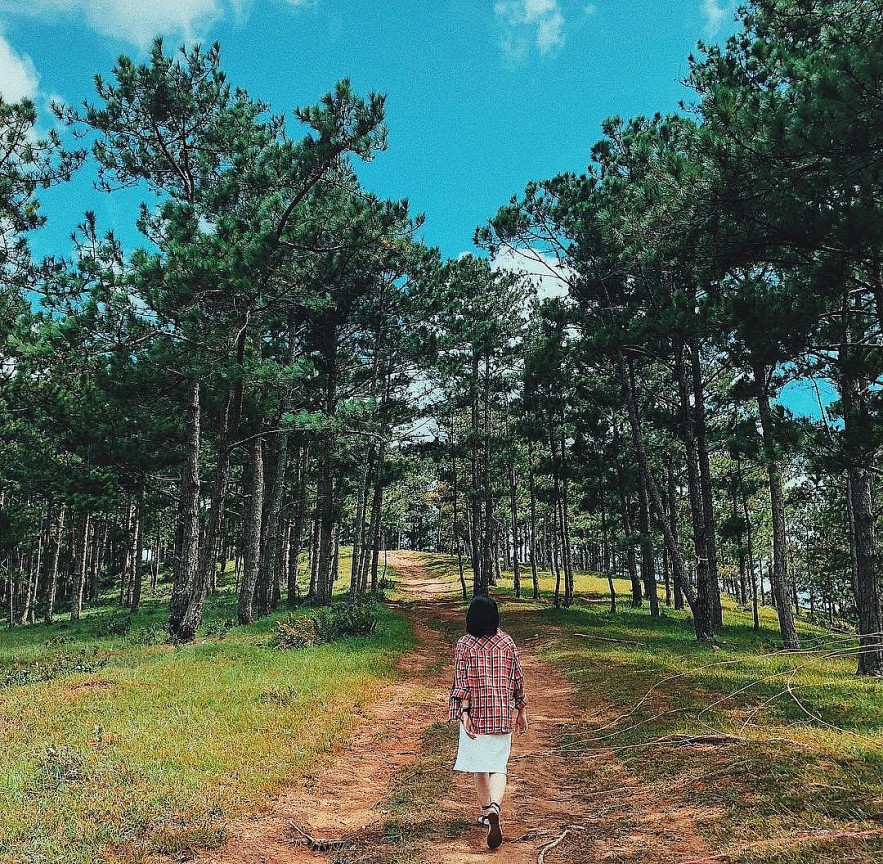 Photo: Kienthuc.net.vn
The pine forest opposite Lament lake
One of the most famous pine forests in Da Lat is opposite Lament Lake. It is a rare three-leaf pine forest. It is not as big as the pine forest on Bac Son Rebellion road. However, its mysterious and poetic beauty is certainly not inferior at all. This is also a check-in place that is loved by many young tourists.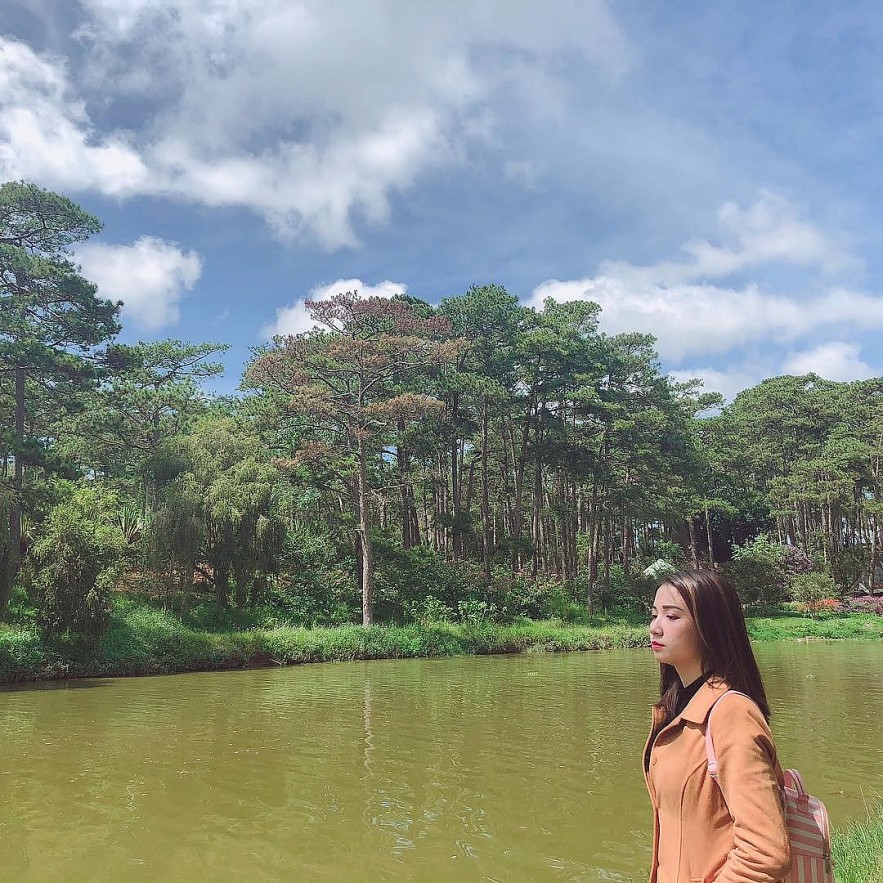 Photo: Kienthuc.net.vn
The pine forest by Tuyen Lam Lake
Da Lat pine forest in Tuyen Lam Lake is considered an enchanting and beautiful destination. This forest is located more than 10 minutes drive from the city center. When visitors come to this lake, they will be mesmerized by the immense green color of the pine forest. The pine here grows naturally, they grow close together, like a giant green carpet. Visitors often come here to organize picnics and campfires.
On the edge of the pine forest close to Tuyen Lam lake, there are wooden houses. From the position of these houses, visitors can admire the entire lake.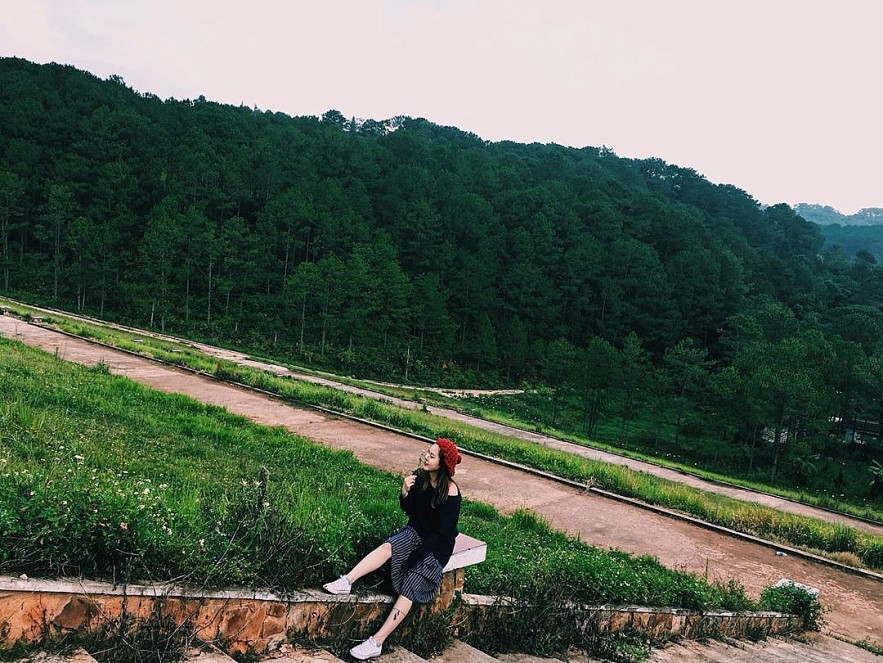 Photo: Kienthuc.net.vn
The pine forest in Bao Dai Palace
The pine forest beside Bao Dai Palace is very beautiful. There are many kinds of flowers here. The sightseeing path is also covered with very beautiful stones that are in harmony with nature. With only VND 50,000 (USD 2.11) / per person, visitors can freely admire its ravishing beauty. It is also much safer than other forests in Da Lat.
The pine forest here is home to many large old trees. It has beautiful scenery, and sad features filled with a wide range of emotions. Many tourists often visit this place to become one with nature and to take pictures of the scenery.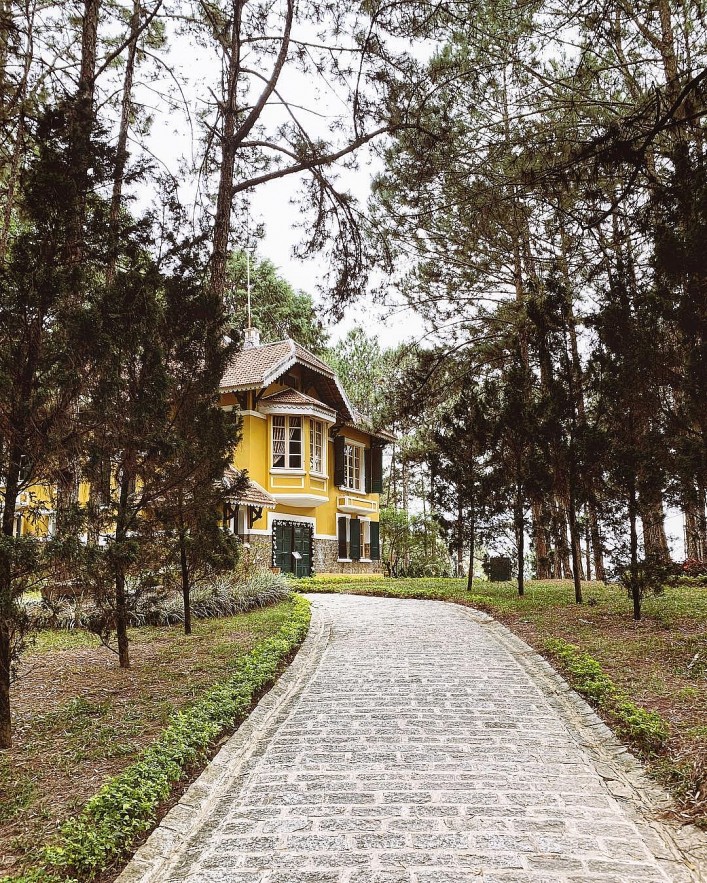 Photo: Kienthuc.net.vn
Friendship
On March 25, the 92nd anniversary of the founding of the Ho Chi Minh Communist Youth Union took place at the Russian Presidential Academy of National Economy and Public Administration (RANEPA) in Moscow.