Da Nang, Australian Localities to Boost Youth Exchanges
At a recent meeting with Australian Congressman Yerrabi Michael Petterson, Vice President of the Da Nang City People's Committee Ngo Thi Kim Yen proposed exchange and cooperation programs between Da Nang and Australian localities to further enhance mutual understanding and friendship strengthening.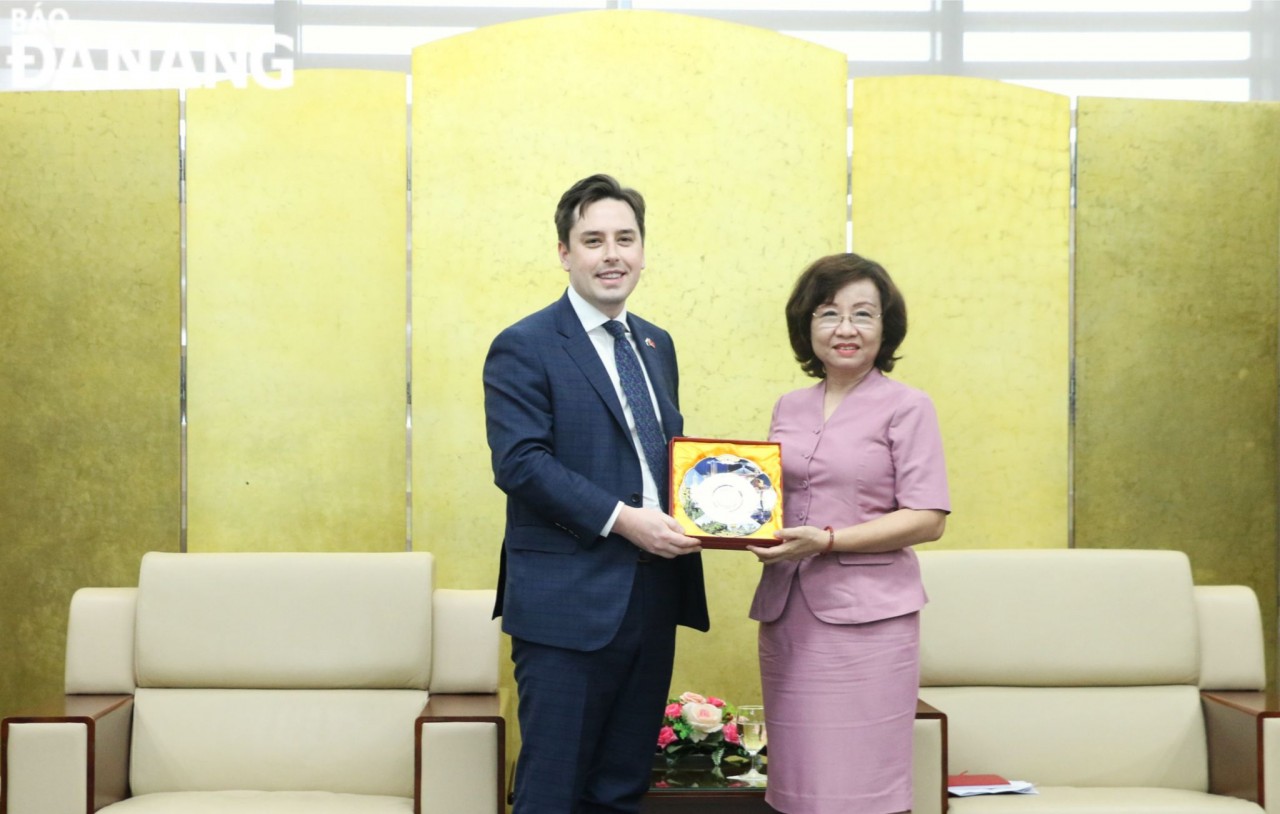 Vice Chairwoman of the Da Nang City People's Committee Ngo Thi Kim Yen (right) and Australian Congressman Yerrabi Michael Petterson (left)) Photo: T.PHUONG).
According to Kim Yen, Da Nang City is an attractive destination for foreign investors and partners. There is much potential for cooperation in fields such as information technology, start-ups, and especially, education.
Da Nang City established cooperative relations with 3 Australian localities. Kim Yen informed Congressman Yerrabi Michael Petterson that these localities of Queensland, South Australia, and Gold Coast have achieved many impressive results with their partners in Da Nang City over the past few years.
She suggested that the educational exchange programs between Da Nang and Australian localities can create mutual benefits, including the opportunity for local students to learn about management and youth community engagement.
Also, higher education programs through short-term training in strategic planning, administrative management, and policy are much needed. The local leader claimed that the education cooperation with Australia can help improve urban management in Da Nang city
Another proposal is to cooperate in training the young generation about building and sustaining an innovative startup ecosystem in their hometowns.
In response, Congressman Michael Petterson said the meeting help the Australian side understand more about the local advantages. During the trip, he hoped to learn more about youth organizations in Da Nang and how they engage in activities with the surrounding community.
The year 2023 marks the 50th founding anniversary of Vietnam - Australia diplomatic relations. One of the most outstanding fields of cooperation between the two countries is education and training.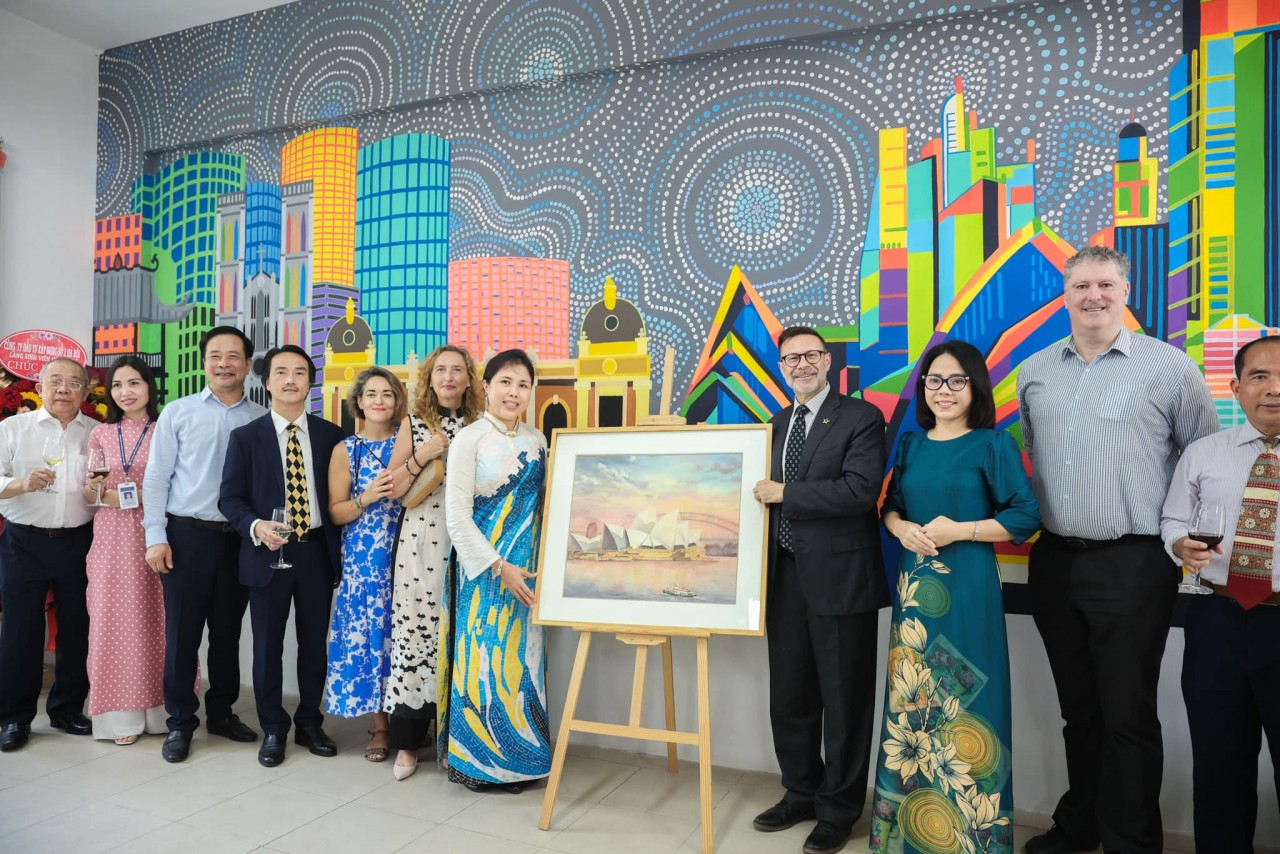 Australian and Vietnamese delegates celebrated Vietnamese-Australian architectural imprints by artist Nguyen Thu Thuy and associates of New Hanoi Art Company on June 4 in Hanoi (Photo: Hanoi Times).
For example, according to the Vietnamese Ambassador to Australia Nguyen Tat Thanh at a recent event, Australia is considered one of the leading overseas education markets for Vietnamese students. There are 350,000 Vietnamese Australians who have contributed to creating a multicultural and modern Australia.
People-to-people exchanges have also been strengthened through the large number of Vietnamese Australians, who continue to play an important role in promoting friendship and understanding between the people of the two countries.