Two Indian Naval Ships Begin Visit to Da Nang City
Two ships of the Indian Navy docked at Tien Sa port for a three-day friendly visit to Da Nang City.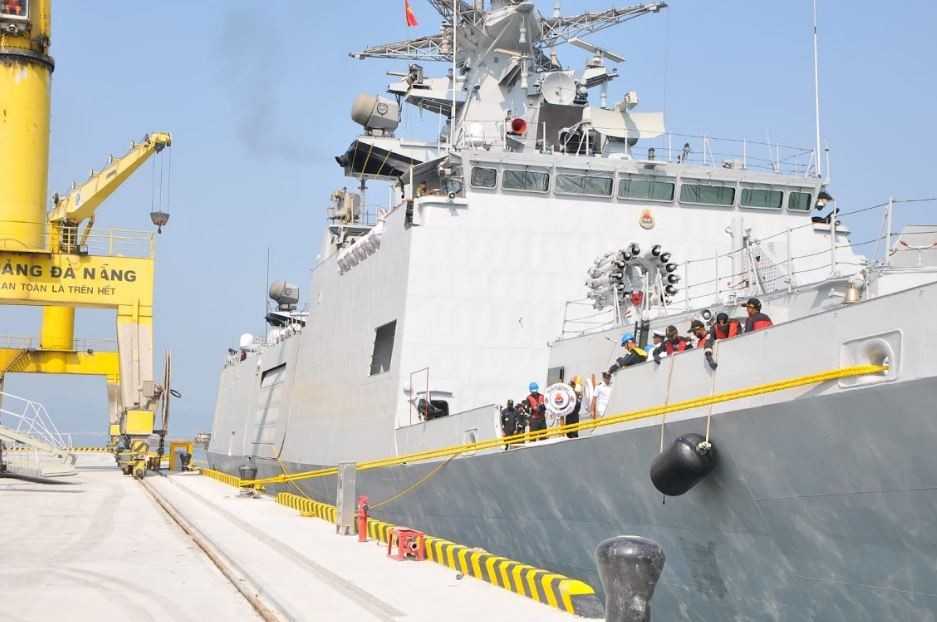 Two Indian Naval Ships, INS DELHI and INS SATPURA dock at Tien Sa port. Photo: Indian embassy in Hanoi
Two Indian Naval Ships, INS DELHI and INS SATPURA under the command of Rear Admiral Gurcharan Singh are making a port call at the central city of Da Nang from May 19 to 22.
Representatives of the Vietnam People's Navy Region 3 Command, the Military Region 5 High Command, the Military Command of Da Nang city, the city's Border Guard, and the Department of Foreign Affairs welcomed the Indian Navy ships, VNA reported.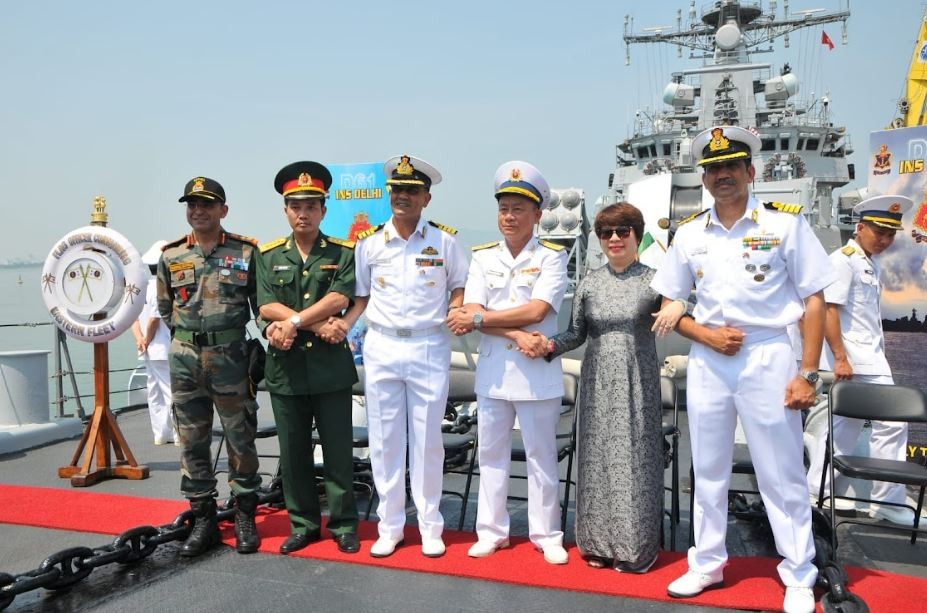 Representatives from Vietnamese agencies welcome Indian naval officials. Photo: Indian embassy in Hanoi
At the reception, Rear Admiral Gurcharan Singh, the Indian Navy's Flag Officer Commanding Eastern Fleet, said that in 2022, the defense ministers of Vietnam and India signed a Joint Vision on Defence Cooperation to 2030 between the two countries in which navy cooperation is a central part of the bilateral defense partnership, covering a wide range of activities, including human resource training and development, bilateral exercises, repair and maintenance, and logistical support to enhance capacity.
Rear Admiral Gurcharan Singh also said that during this visit to Da Nang city, the delegation hopes to step up people-to-people connections, experience the rich culture of Vietnam, and meet with local partners, thus strengthening relations and mutual understanding between the two navies.
The Indian Navy also looks forward to welcoming the Vietnamese Navy's ships and delegation to the upcoming MILAN multinational exercise in India in 2024.
During the visit, there will be professional interaction between personnel of both navies, official calls and interaction with dignitaries of the Vietnamese Government, guided tours, and sports events. On completion of the harbor phase, both Indian Navy and Vietnam Peoples' Navy would be undertaking exercises. Visits to the ship will be organized for friends of India in Da Nang City.
Defence cooperation is an important component of the comprehensive strategic partnership between India and Vietnam. The Indian Navy has extensive interactions with Vietnam People's Navy, particularly in the field of training, logistics, and other support. All three service Chiefs of India Armed Forces have visited Vietnam in the last four years.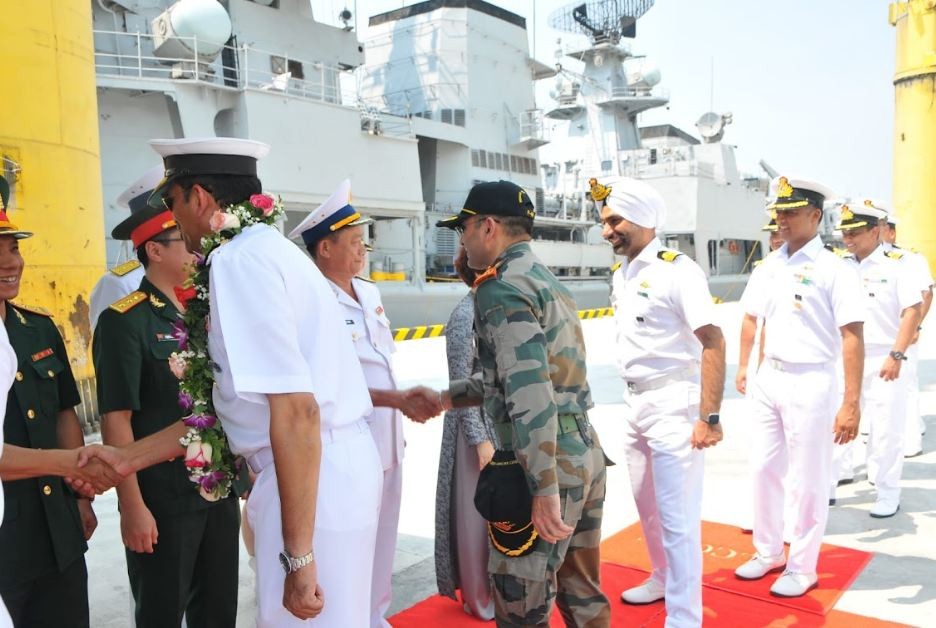 Two Indian Navy ships, guided missile destroyer INS Delhi and multi-purpose stealth destroyer INS Satpura, dock at Tien Sa port on May 19. Photo: Indian embassy in Hanoi
The Commanders-in-Chief of the Vietnam People's Navy and Vietnam People's Air Force visited India in 2018. Last time, two Indian Naval Ships, INS SHIVALIK and INS KAMORTA paid port calls to Ho Chi Minh City Port from November 30 to December 3, 2022.
Earlier this month, Deputy Defence Minister Sen. Lieut. Gen. Hoang Xuan Chien hosted a reception in Hanoi for the Indian Defence Attache, Col. Dheeraj Kotwal, according to VNA.
Exchange activities and cooperation mechanisms are developed in a flexible manner, achieving concrete and outstanding results in various fields such as human resources training, effective implementation of aid packages, and credit from the Indian government to the Vietnam Ministry of National Defence.
Cooperation between combat forces, collaboration in defense industry and United Nations peacekeeping, and mutual support in multilateral forums are also part of the planned activities between the two countries.
The Indian Defence Attache emphasized that bilateral defense cooperation is one of the bright spots in the relationship between the two countries.