Daily Horoscope for July 29: Astrological Prediction for Zodiac Signs
July 29 Horoscope - Today brings great news and wonderful outcomes after some heavier aspects. The Leo sun forms an awesome fire trine with the waxing moon in Sagittarius in the afternoon to provide a jovial spirit overall. Check our horoscope for zodiac signs now!
Daily Planetary Overview
Jul 29, 2020 - There's a refreshing enthusiasm that emphasizes the bigger picture concerning life's major questions. There is plenty to do, and you can feel pride in your accomplishments. There is much to be enjoyed even as Venus in Gemini is in the last of her conflicting square with Neptune in Pisces.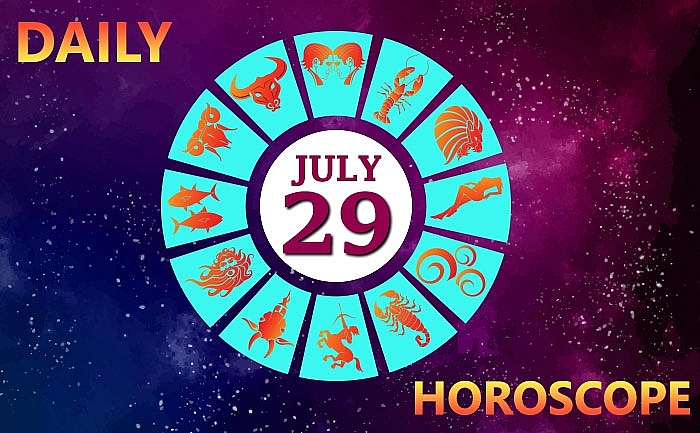 Daily-Horoscope-for-29th-July:-Astrological-Prediction-for-Zodiac-Signs
Love takes the lead as the planet of romance finally clears her shadow after a very informative retrograde cycle. You've learned a lot about what you want and what you deserve in relationships. You may have settled for much less before this session of cosmic couples therapy. This is a testament to how much you have to offer the world, and how you need to put your mental health above all the rest.
This is a period in which many may have felt played or even ghosted by their partnerships in some capacity. Seeing the games that other people play in order to get what they want is part of the cycle of healing. The influence of this transit remains in Gemini for the next couple of weeks, but today marks the finish line of one portion of this life lesson.
You can also check our weekly horoscope now!
Daily Zodiac Horoscope for July 29
Aries
The first sign of the Zodiac, Aries are the trailblazers. Passionate and independent, Aries will never do something just because everyone else is doing it—a Ram needs to be 100 percent committed to the task at hand.
Today's horoscope: Regardless of how you feel today, Aries, it's important to own up to your mistakes. Keep in mind that you're responsible for your actions. No matter how much you might want to shrink away, it's important to stand up and admit your weaknesses. Take bold action today in which you command control of the situation and hold yourself responsible for the consequences.
Taurus
Smart, ambitious, and trustworthy, Taurus is the anchor of the Zodiac. Amazing friends, colleagues, and partners, Taureans value honesty above all else and are proud that their personal relationships tend to be drama free.
Today's horoscope: There's an important lesson to learn today, Taurus, so don't shy away from the classroom. It's important to control your attitude now or it's likely to control you. It could be that your ego is a bit too inflated. You may end up turning people away if you aren't aware of how your actions affect them. Or it could be that you need to change your approach.
Gemini
Smart, passionate, and dynamic, Gemini is characterized by the Twins, Castor and Pollux, and is known for having two different sides they can display to the world. Expert communicators, Gemini is the chameleon of the Zodiac, adept at blending into different groups based on the vibe and energy they perceive.
Today's horoscope: Consider the romantic relationships in your life right now, Gemini. It's important to remember that regardless of how hot and steamy a partnership is at first, it's vitally important that there be something to replace that attraction once the initial romance wears off. Build your relationships from the ground up. Make sure that your romantic partner is also one of your very best friends.
Cancer
Emotional, intuitive, and practically psychic; ruled by the moon and characterized by the crab, Cancer has so much going on in its watery depths. Cancers may seem prickly and standoffish at the first meeting, once they make the decision to become friends with someone, that person has a friend for life.
Today's horoscope: Today is your day to become a hero, Cancer. You don't have to be dressed in fancy tights and a cape to make an important difference in someone's life. Step up to the plate even if it isn't your turn at bat. True heroes are the ones who are able to do what needs to be done when necessary, regardless of the circumstances.
Bold, intelligent, warm, and courageous, fire sign Leo is a natural leader of the Zodiac, ready to blaze a trail, vanquish injustice, and make a name for themselves along the way. Blessed with high self-esteem, Lions know that they possess enviable traits—and they're proud of them.
Today's horoscope: There's a great deal of fun to be had today, Leo. Money isn't always necessary to make this happen, however. In fact, money isn't a great way to keep score. Consider the sacrifices you make each time you strive to earn more cash. There's a dynamic feeling in the air today that's asking you to expand your mind in order to consider other ways to have fun.
Virgo
You can reform yourself as the energy coincides with your self-realization, getting you in touch with your root chakra. Today's lunar transit includes a very sobering reflection courtesy of opposition to Saturn in mighty Capricorn emphasizing the value of finding balance through rebuilding your internal stability.
Smart, sophisticated, and kind, Virgo gets the job done without complaining. Virgos are amazing friends, always there to lend a hand and also lend advice. Practical Virgos are incredibly adept at big picture thinking, and planning out their life, their vacations, and what they're going to do today isn't a drag it makes them feel in control and secure.
Today's horoscope: Remember that the important thing isn't necessarily what you're doing but the people you're with, Virgo. There's a great deal of passion in the air today that you can latch onto and put to good use. Have fun and remember to smile. You can make a great deal of progress toward your goals as long as you stay motivated. Connect with others and feel the strength of shared resources.
Libra
Intelligent, kind, and always willing to put others before themselves, Libras value harmony in all forms. Ruled by Venus, the planet of beauty, Libra adores a life that looks good. As the master of compromise and diplomacy, Libra is adept at seeing all points of view and excels at crafting compromises and effecting mediation between others.
Today's horoscope: You could learn a tough lesson today, Libra. More than likely, the harder the message hits you, the more important it was for you to hear. It's important that you accept failure gracefully. It could be that the one who kicks you when you're down will also be the one who helps you get up. There are strange twists to this day that you may not expect. Take things in stride.
Scorpio
Passionate, independent, and unafraid to blaze their own trail no matter what others think, Scorpios make a statement wherever they go. They love debates, aren't afraid of controversy, and won't back down from a debate.
Today's horoscope: There's a great deal of fuel to keep your fire raging today, Scorpio. Powerful situations are apt to come your way in which you're asked to take decisive action. Don't shy away from added responsibility. Your ego is very strong, which helps you take charge of any situation. Just make sure that you don't step on anyone's toes in the process.
Sagittarius
Independent and strong-willed, Sagittarius personalities are all about going off the beaten path. Sagittarius isn't afraid to step away from the pack and is a natural-born leader who goes after what he or she wants, regardless of what other people think.
Today's horoscope: Remember that one wrong move today could cause you to have a headache for a good long while, Sagittarius. Don't take uncalculated risks. There's dynamism and confidence in the air, and even though you may be tempted to step off the ledge, think twice about doing so. Keep your parachute handy. Maintain your internal power by celebrating your uniqueness instead of your need to show off your daredevil spirit.
Capricorn
Smart, hardworking, and fully in control of their destiny, a Capricorn will always get what they set their mind to, in both personal and professional life—no excuses. Capricorns may get a reputation as stubborn, but they simply know what they want, and also know how they wish other people would behave.
Today's horoscope: It's a long road to becoming exactly the person you want to be, Capricorn. You can't change who you are. Input from every person you know and lessons from every bump in the road contribute to who you are as a person. Be proud of yourself, but also realize that there's a great deal more internal development that needs to be done. Meditate or be alone for a little while.
Aquarius
Independent and enigmatical, Aquarians are unique. There is no one quite like an Aquarius, and because each is so incredibly individual, it can be tough to describe them as a group. Aquarians don't like labels, and may shy away from any adjective—even the good ones you might bestow upon them.
Today's horoscope: You should always leave a loved one with loving words, Aquarius. Each time you exit a room, consider that you're never going to enter that room again. Perhaps you'll never see those people again. Make sure you take care of the people you like. People might need extra attention today to feel appreciated and important to you. Cuddle up to the people who mean the most to you.
Pisces
Smart, creative, and deeply intuitive, Pisces can be close to psychic. Pisces feel things deeply and have incredibly strong gut reactions. A Pisces "knows" things from deep within, and can often judge whether a person or situation is good or bad.
Today's horoscope: Just when you think you have absolutely no energy left, you're able to kick into a higher gear. Push beyond your limits today, Pisces. You'll find that you can achieve a great deal more than you thought. All you need to do is have confidence in yourself and try. You have a lot of dynamic power on your side. You will find that your strength is greater than ever.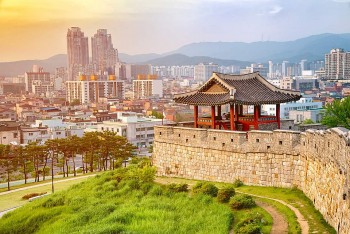 Handbook
The Suwon Hwaseong Fortress, a UNESCO World Cultural Heritage, was built under Joeson Dynasty, is one of the most famous attractions and important historic site in Korea.
Viet's Home
Hoang Long Ly, the talented photographer, has boosted his global profile with works honored at AAP Magazine #20 TRAVELS. Let's scroll down to explore some mind-blowing images from the photo contest.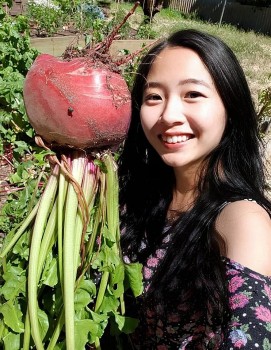 Overseas Vietnamese
A Vietnamese woman living in Australia plants large size fruits and vegetables in her 1,000 sq.m garden. The fruits and vegetables are a source of nutritious food for her family and also help bring her family members closer.