Daily Love Horoscope for Aug 23: Astrological Prediction for Zodiac Signs
August 23 Love Horoscope - By understanding the astrology of what makes every Sun sign tick, you can be compatible with anyone—even the people most love matchers wouldn't pair you with.
Hey, there's a soulmate connection here too that transcends your horoscope. And "easy" isn't always "good." While some astrology love matches will take more work than others, you might also grow more from those connections. Learn the unique relationship horoscope blueprint for every sign.
Aries
You can get some real hands-on experience today. This is the opportunity to talk through something with a close partner or friend. You may be working through a difficult subject, and as this will most likely be a very delicate and intimate conversation, you will learn a lot about your own reactions and theirs. The current celestial configuration will make sure that it is a thorough process.
Taurus
Today's planetary alignment brings the opportunity to tell a few people some home truths. But don't do this unless you want to hear more about yourself as well. It would be better if you could just talk from the heart about what you really feel, not what you think you should be feeling. There is a big difference between the two and being conscious of this could improve your attitude.
Gemini
Sometimes you find frank discussions quite disturbing. They intrude into the banality of everyday living, bringing with them a very distressing atmosphere. However, the current planetary aspect may make you realize that it just has to be done. It is not so bad, and your partner will probably be quite glad to talk about something they also wish to resolve. Allow healing into your relationship.
Cancer
Perhaps you would rather ignore the day's planetary lineup, which may be forcing you to look rather too closely at certain facts of yourself that you may not be quite ready or able to face up to. Your partner, though, is entirely willing that you should see these things, and will probably go to great lengths to point them out. See what needs truly seeing, and then discard the rest.
Leo
The planetary configuration is bringing you to the point where you can no longer remain silent about a certain subject. You can no longer hide behind a mask of smiling pleasantries but need to be authentic. Say it like it really is - whatever it is. Then your smile will be a real smile as the difficulties melt away before your eyes, and you feel healed within and without.
Virgo
It is talking that transforms your relationships today. The current planetary aspect indicates that you have options you can profitably play with. The only catch is that you have to know your own motives. If you want to hang onto the power in the partnership, then you can manipulate with words. If you are willing to change, you can heal with words also. The choice is yours.
Libra
The day's planetary configuration can bring you to an interesting and thought-provoking turning point in your life. You need to use the cosmic energy to give yourself a second chance. If you felt the need to come to a place where you can make changes, this is your chance. It is no good beating around the bush, you would be better off getting to the heart of the matter.
Scorpio
You can use the power of words today to make quite a difference to your romantic life. If you need to make any changes, then the energy of the day's planetary configuration will help you do this. Where you are coming from is an important issue, and you may be causing disappointment. If you can share with each other on an equal basis, this would be better.
Sagittarius
You do need to come out of your shell today and try and do something constructive about your situation. Hiding away won't make anything better. The current celestial configuration brings a golden opportunity to speak your mind if you can bear to be open and honest. Don't try and coerce your partner with feelings of guilt, or overpower them, as you both need to be able to speak from the heart.
Capricorn
The celestial configuration will bring you to a clearer understanding of why certain difficult and embarrassing incidents have been happening lately. You would be wise to use the power of conversation today to get the ball rolling. You and your partner can come to a wonderful arrangement if you can be prepared to give to each other, rather than taking. This will bring swift results.
Aquarius
You can use your love of the healing process, and your ability to find the diamond in the dirt within your own relationship. The planetary configuration that is occurring right now gives you the chance to do the job you secretly love - playing psychoanalyst. You can prod and delve into your loved one's gray matter and rejoice and marvel at what comes out. As long as it works, you'll enjoy the process.
Pisces
Sometimes you shy away from the kind of discussion that you may have to hold today. The planetary aspect brings you to the point where no matter how gorgeously presented your dearest one is, you are going to have to bite the bullet and come out with it. Whatever it is, it is better bringing it out than holding it back and making your life almost unbearable in the process.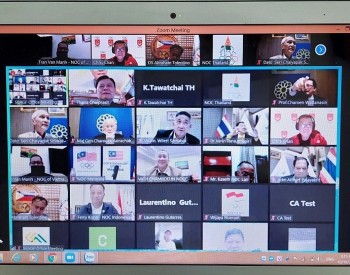 National
Vietnam News Today (October 19): Vietnam records 3,159 new local Covid cases; Vietnam ratifies ASEAN Trade in Services Agreement; SEA Games 31 likely to be held in Vietnam in May 2022; Goethe-Institut's science film festival goes virtual from October 18.
Friendship
PeaceTrees continued UXO-clearing efforts in the central province of Quang Tri in spite of severe storm warnings.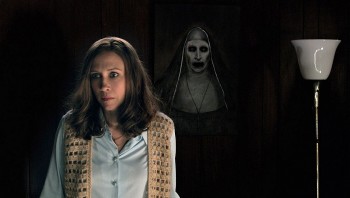 Handbook
Halloween is coming, and nothing is better than some good and spooky horror films. Here is a list of carefully selected 20 horror movies on Netflix that you can stream right now.