Daily Love Horoscope for July 11: Astrological Prediction for Zodiac Signs
JUL 11, 2020 Love Horoscope: It's time for a romance checkup. That means the two of you. Assess the different parts of your relationship. What's working? What needs to change? Knowing the problem is more than half the battle.
You can be right some of the time, but no one (not even you) can be right all of the time. Let go of the idea that you always have all the answers and this relationship will get much easier and sweeter.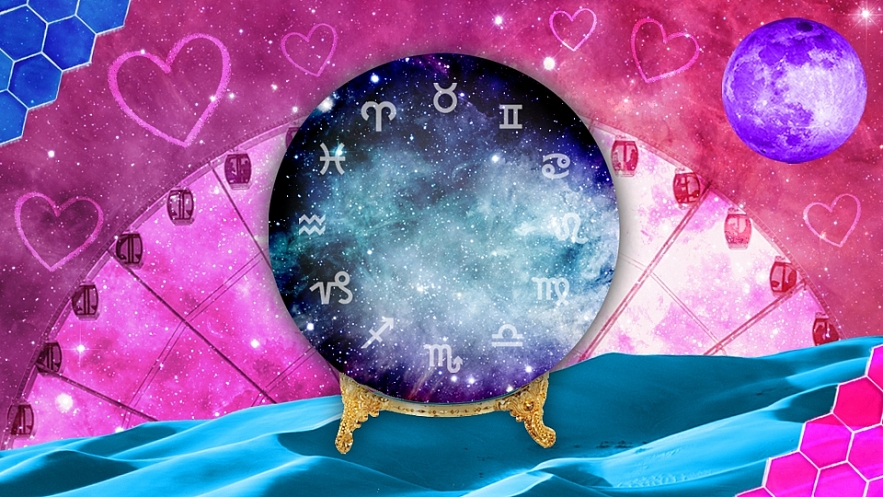 Daily-Love-Horoscope-for-11th-July:-Astrological-Prediction-for-Zodiac-Signs
Aries
The first sign of the Zodiac, Aries are the trailblazers. Passionate and independent, Aries will never do something just because everyone else is doing it—a Ram needs to be 100 percent committed to the task at hand.
Today's love forecast: There could be a few hold ups, with today's astral configuration. If you had been about to take advantage of an opportunity that would have given your love life a boost, you might be disappointed to find that it won't happen right away. But that doesn't mean that nothing is happening. On the surface it may be quiet, but things are gradually working away at a more subtle level. It will come to pass.
Taurus
Smart, ambitious, and trustworthy, Taurus is the anchor of the Zodiac. Amazing friends, colleagues, and partners, Taureans value honesty above all else and are proud that their personal relationships tend to be drama free.
Today's love forecast: There could be a reason to feel irritated with your partner (current or prospective). The current astral energy indicates that if you have been trying to sweep a certain issue under the carpet because you are worried about your reaction, then you may feel encouraged to bring it out into the open. You don't have to be angry, just firm and self-assured. Look for a solution rather than seeking to blame.
Gemini
Smart, passionate, and dynamic, Gemini is characterized by the Twins, Castor and Pollux, and is known for having two different sides they can display to the world. Expert communicators, Gemini is the chameleon of the Zodiac, adept at blending into different groups based on the vibe and energy they perceive.
Today's love forecast: The current aspect at play means that you have a chance for a certain much needed discussion to take place between you and a loved one. The only danger being that it could get more than a little heated if the subject of family comes to the surface. If you want to remain on fairly good terms, choose your words carefully, and express them gently; don't inflame the situation.
Cancer
Emotional, intuitive, and practically psychic; ruled by the moon and characterized by the crab, Cancer has so much going on in its watery depths. Cancers may seem prickly and standoffish at first meeting, once they make the decision to become friends with someone, that person has a friend for life.
Today's love forecast: You are capable at this time of feigning ignorance and pretending you know nothing about what is swiftly becoming a challenge in your love life. Current astral energies indicate that by burying your head in the sand you are actually cheating yourself of a golden opportunity to recreate your relationship along new and more positive lines. It is worth a little turmoil for the good that will result.
Leo
Bold, intelligent, warm, and courageous, fire sign Leo is a natural leader of the Zodiac, ready to blaze a trail, vanquish injustice, and make a name for themselves along the way. Blessed with high self-esteem, Lions know that they possess enviable traits—and they're proud of them.
Today's love forecast: The current astral environment could cause you to explode over a certain issue involving a romantic partner. However, this is possibly not the best way to go about dealing with the situation, even though you may get some kind of temporary relief. If you are jealous about the attention that your current date is giving another, then creating a scene will only make it worse. Stop and think first.
Virgo
Smart, sophisticated, and kind, Virgo gets the job done without complaining. Virgos are amazing friends, always there to lend a hand and also lend advice. Practical Virgos are incredibly adept at big picture thinking, and planning out their life, their vacations, and what they're going to do today isn't a drag it makes them feel in control and secure.
Today's love forecast: As you often tend to bury your concerns and worries behind a façade of busy activity, you may find yourself working your fingers to the bone today in order not to have think about the actual state of your love life. The current aspect at play indicates that before you make yourself ill, it is better to do something positive and take a productive line of action. Don't procrastinate!
Libra
Intelligent, kind, and always willing to put others before themselves, Libras value harmony in all forms. Ruled by Venus, the planet of beauty, Libra adores a life that looks good. As the master of compromise and diplomacy, Libra is adept at seeing all points of view and excels at crafting compromises and effecting mediation between others.
Today's love forecast: There could be rumbles of discontent today, with the current planetary alignment. If you are involved in a permanent relationship, then there may be some disagreement about what you both feel you can achieve regarding a certain situation. The problem lies in thinking you have more energy and resources than are actually available. You need to take a long hard look at what is possible and focus on this.
Scorpio
Passionate, independent, and unafraid to blaze their own trail no matter what others think, Scorpios make a statement wherever they go. They love debates, aren't afraid of controversy, and won't back down from a debate.
Today's love forecast: The current planetary alignment could be the catalyst for some deep discussion between you and a loved one. If you have been evading a certain issue associated with your beliefs, then you may need to hold a conversation that will clear up this matter once and for all. This problem has been causing difficulties for a while, so it is a good idea to sort it out now.
Sagittarius
Independent and strong-willed, Sagittarius personalities are all about going off the beaten path. Sagittarius isn't afraid to step away from the pack and is a natural-born leader who goes after what he or she wants, regardless of what other people think.
Today's love forecast: If there is one piece of advice that you really need to pay attention to right now, it is, "Don't promise more than you can deliver." The current astral environment may encourage you to go completely over the top in your bid to attract the attention of a certain person. In fact, you only have to be yourself - which is far more satisfactory.
Capricorn
Smart, hardworking, and fully in control of their destiny, a Capricorn will always get what they set their mind to, in both personal and professional life—no excuses. Capricorns may get a reputation as stubborn, but they simply know what they want, and also know how they wish other people would behave.
Today's love forecast: The current astral energy may encourage you, the epitome of responsibility, to do something quite silly with regards to your romantic life. If you don't mind making a potential fool of yourself, then read no further. If you would prefer to keep your sense of decorum, then don't give in to blind impulses - make sure you think first. Otherwise it could take some time to regain your credibility.
Aquarius
Independent and enigmatical, Aquarians are unique. There is no one quite like an Aquarius, and because each is so incredibly individual, it can be tough to describe them as a group. Aquarians don't like labels, and may shy away from any adjective—even the good ones you might bestow upon them.
Today's love forecast: Whatever you do, don't be tempted to think you can fool a person into believing you are someone you are not. The current aspect may just encourage you to act up, to tell a few stories that are a little generous with the truth, and to pretend that you have been through a few experiences that you haven't. If you want to impress, just be your natural self.
Pisces
Smart, creative, and deeply intuitive, Pisces can be close to psychic. Pisces feel things deeply and have incredibly strong gut reactions. A Pisces "knows" things from deep within, and can often judge whether a person or situation is good or bad.
Today's love forecast: The current astral configuration gives you the opportunity to find a much-needed source of courage. The only problem is that you may be tempted to overdo it. If you have been writing to someone whom you have not yet had a chance to meet in person, but would very much like to, then you need to let them know how you are feeling. Be brave, but not foolhardy!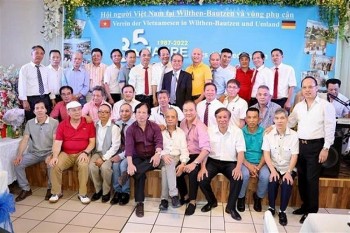 Economy
The Overseas Vietnamese Association in Wilthen - Bautzen and surrounding areas in Germany held a get-together on the occasion of the 35th anniversary of Vietnam - Germany labour cooperation.