Daily Love Horoscope for July 21: Astrological Prediction for Zodiac Signs
July 21 Love Horoscope - Hello romantic playtime! Where have you been lately? We're so ready to embrace the lively Leo Moon's energy that this beautiful day has to offer as it fills us with a hunger for heart-centered interactions and passionate friskiness. Check out the love horoscope for zodiac signs now!
Jul 21, 2020, Horoscope for love - There's a chance that recent financial concerns are still lingering in our thoughts, but Luna's supportive angles to both mighty Mars and captivating Venus inspire us to make bolder choices now, specifically because enjoying ourselves is a form of self-care. Let's put aside our concerns for today and dive into fun, romantic activities that make us so glad to be alive!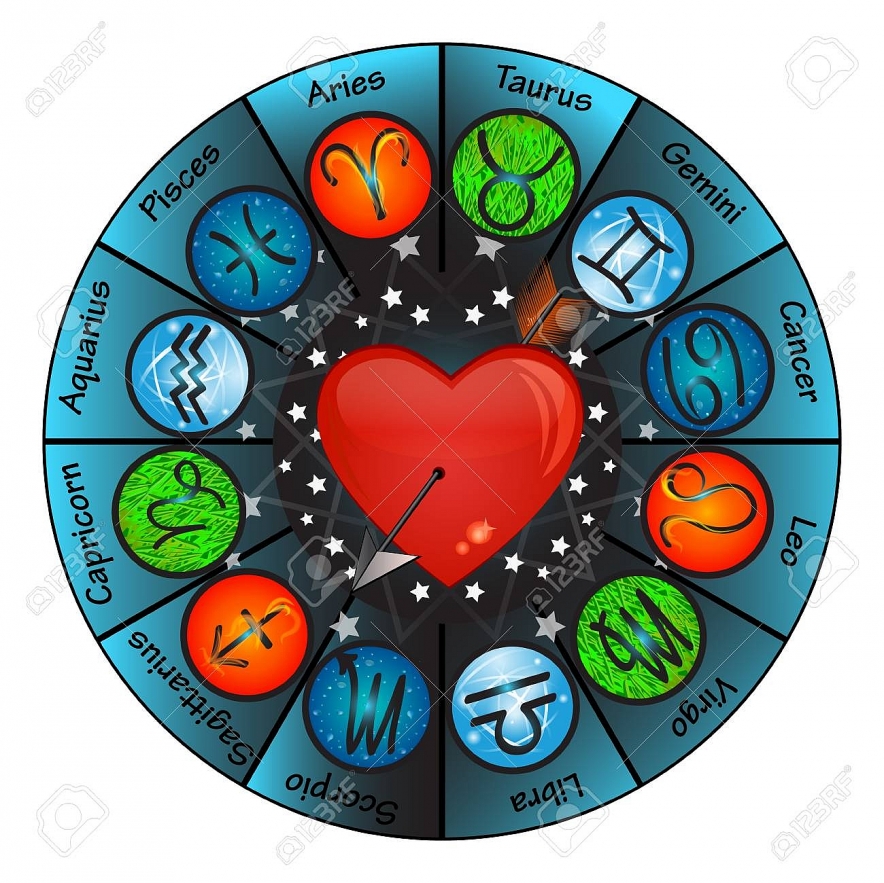 Daily-Love-Horoscope-for-21th-July:-Astrological-Prediction-for-Zodiac-Signs
Aries
The first sign of the Zodiac, Aries are the trailblazers. Passionate and independent, Aries will never do something just because everyone else is doing it—a Ram needs to be 100 percent committed to the task at hand.
Today's love forecast: The aspect at play makes romance a fairly lighthearted affair, but this may be just a pleasant interlude after a time of passion and intensity. Sometimes it is nice just to be able to talk about anything and everything without feeling that you are working on issues that you HAVE to get to the bottom of, or feeling the need to try and transform your relationship within a few hours.
Smart, ambitious, and trustworthy, Taurus is the anchor of the Zodiac. Amazing friends, colleagues, and partners, Taureans value honesty above all else and are proud that their personal relationships tend to be drama free.
Today's love forecast: The alignment of the planets seems to indicate that you can get your wicked way with your loved one, as long as you can use verbal persuasion to put your case forward sufficiently. You can try any other means to get them to share your point of view, but ultimately it will be your command of language that wins the day. You need a light, fluid, flexible, and adaptable approach.
Gemini
Smart, passionate, and dynamic, Gemini is characterized by the Twins, Castor and Pollux, and is known for having two different sides they can display to the world. Expert communicators, Gemini is the chameleon of the Zodiac, adept at blending into different groups based on the vibe and energy they perceive.
Today's love forecast: This is a day for writing love messages to someone special, for committing your feelings to paper in the form of a card, a letter, a poem, or even a piece of art. The astral energy encourages you to pour your feelings out on the page or even on the computer screen. It is through the power of your words that you will seduce the object of your desire today.
Cancer
Emotional, intuitive, and practically psychic; ruled by the moon and characterized by the crab, Cancer has so much going on in its watery depths. Cancers may seem prickly and standoffish at the first meeting, once they make the decision to become friends with someone, that person has a friend for life.
Today's love forecast: The current aspect releases you from certain constraints that you may have felt obliged to adhere to recently in regard to a love relationship. There is an air of harmony around that will lighten the atmosphere considerably, and also encourage you to forgive and forget, as well as relax your attitude to a certain extent. You can talk safely and release hidden tensions without feeling that a major eruption is about to occur.
Leo
Bold, intelligent, warm, and courageous, fire sign Leo is a natural leader of the Zodiac, ready to blaze a trail, vanquish injustice, and make a name for themselves along the way. Blessed with high self-esteem, Lions know that they possess enviable traits—and they're proud of them.
Today's love forecast: You may not sense too much emotion in the relationship that you have ongoing at the moment. But the celestial configuration indicates that you will certainly find the conversation very enlightening and stimulating. You have a natural understanding of the hidden side of life and the subtle realities that can make or break any partnership, and you will enjoy discussing these different approaches to making love work.
Virgo
Smart, sophisticated, and kind, Virgo gets the job done without complaining. Virgos are amazing friends, always there to lend a hand and also lend advice. Practical Virgos are incredibly adept at big picture thinking, and planning out their life, their vacations, and what they're going to do today isn't a drag it makes them feel in control and secure.
Today's love forecast: Love may creep up on you unawares, especially with today's alignment of the planets. You may be in a virtual meeting, or on some kind of online awareness course, or even playing chess or planning some kind of activity when all of sudden you realize that the person you are sharing the adventure with actually feels very much for you, as you do for them. It is mutual - thank goodness.
Libra
Intelligent, kind, and always willing to put others before themselves, Libras value harmony in all forms. Ruled by Venus, the planet of beauty, Libra adores a life that looks good. As the master of compromise and diplomacy, Libra is adept at seeing all points of view and excels at crafting compromises and effecting mediation between others.
Today's love forecast: The astral configuration brings a light touch to your love life, especially if you and your partner have been sticking to the same old routine, and forgetting that life is to be lived, if you should ever want to experiment with it. If you do decide to change your attitude and go out somewhere you have never been before, you may be amazed at what you find out.
Scorpio
Passionate, independent, and unafraid to blaze their own trail no matter what others think, Scorpios make a statement wherever they go. They love debates, aren't afraid of controversy, and won't back down from a debate.
Today's love forecast: There is a very enjoyable atmosphere that makes it easier to get out and socialize in whatever way that's possible, as people are very open to meeting others and to talking about themselves, their lives, their joys and sorrows in a safe environment. The planetary energy brings a touch of romantic promise, although there will not likely be anything too passionate occurring straight away, especially if you have only just met - but just give it time.
Sagittarius
Independent and strong-willed, Sagittarius personalities are all about going off the beaten path. Sagittarius isn't afraid to step away from the pack and is a natural-born leader who goes after what he or she wants, regardless of what other people think.
Today's love forecast: The current astral energy smooths the way as far as your love life is concerned. If you have recently been through an embarrassing incident - something that sometimes happens between brand new lovers - that is making your hair curl to think about, then the influences around today should ease any troubled memories, and soon you will have forgotten all about it. Don't allow a small incident ruin a potentially wonderful relationship.
Capricorn
Smart, hardworking, and fully in control of their destiny, a Capricorn will always get what they set their mind to, in both personal and professional life—no excuses. Capricorns may get a reputation as stubborn, but they simply know what they want, and also know how they wish other people would behave.
Today's love forecast: Conversation is the way to the heart of someone you find extremely attractive. The celestial energy indicates that all you need do is to tell them how you feel; but rather than go overboard with passionate overstatements about all their wonderful qualities, keep it simple. Lightly touch on your emotions - rather like you might mention only once that you adore gold and leave it at that.
Aquarius
Independent and enigmatical, Aquarians are unique. There is no one quite like an Aquarius, and because each is so incredibly individual, it can be tough to describe them as a group. Aquarians don't like labels, and may shy away from any adjective—even the good ones you might bestow upon them.
Today's love forecast: Today's astral configuration may encourage you not to hold back if it's possible to go out on a date this evening. There is a warm atmosphere in the air that helps you to get over any attacks of nerves and soothes any potential panic attacks. The only kind of conversation that you don't want to get involved in is anything associated with illness - unless they, too, enjoy discussing lists of symptoms.
Pisces
Smart, creative, and deeply intuitive, Pisces can be close to psychic. Pisces feel things deeply and have incredibly strong gut reactions. A Pisces "knows" things from deep within, and can often judge whether a person or situation is good or bad.
Today's love forecast: If it's possible to attend any kind of social gathering, it will offer wonderful opportunities to meet people who are in the kinds of circles that you have long wished to be involved in. The planetary energy encourages you to meet and mingle, and to home in on anyone who may be of help. One person, though, will find YOU particularly helpful, and will certainly want your number in their book.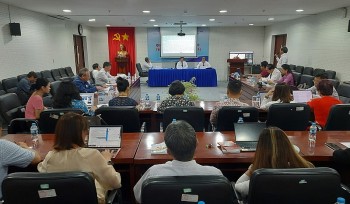 Friendship
The Vietnam - India Friendship Association's Ho Chi Minh City branch, the Ho Chi Minh City Union of Friendship Organizations (HUFO) and the Southern Institute of Social Sciences on March 21 held a scientific seminar themed "Vietnam - India relationship: tradition and present".