Debut of national showroom marks Vietnam-Russia Friendship Year
As a way of celebrating the ongoing Vietnam Russia Friendship Year the orientation museum in Moscow Russia took to Instagram to post about the opening of a Vietnamese room and to showcase the range of artifacts that had been on display from May 25 to May 31.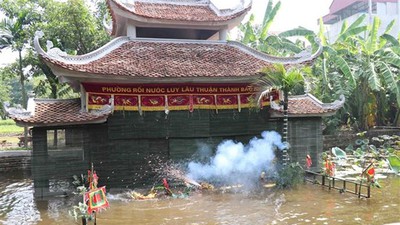 A scene from the video to introduce Vietnamese water puppetry to viewers
For many viewers, it marked the first time that they have been given a chance to discover cultural aspects from the nation such as Vietnamese water puppetry.
The purpose of the occasion is to introduce objects that had been displayed in the museum's Vietnamese room to viewers from May 25-31, thus helping international friends to gain a better understanding of Vietnamese culture.
In addition, a range of videos were posted to highlight the worshiping culture in the communal house, and introduce Vietnamese Buddhist statues, and a lacquer painting, attracting a large number of viewers in the process.
Most notably, a presentation by teacher Legostaeva was featured on May 30 with regard to the country's historical female heroes, outfits of Vietnamese women from the 19th century, and images of Vietnamese women through both the 19th and 20th centuries through the eyes of foreigners.
Each day the museum organizes the reading of Vietnamese fairy tales for child listeners and broadcasts an array of interesting pieces of music through traditional Vietnamese musical instruments.
VOV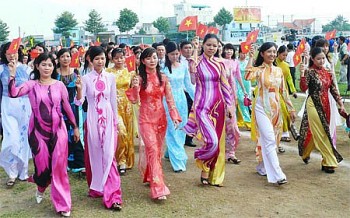 Viet's Home
Vietnamese women have always been paramount in shaping culture and protecting the homeland. To honour their sacrifices and celebrate Vietnam's Women's Day, Vietnam Times has complied a brief list of several amazing Vietnamese throughout the country's lengthy history in an American journalist's eyes.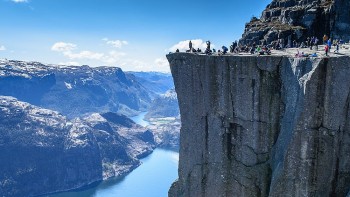 Travel
The Sverd I Fjell, an prominent monument created be the Norwegian sculptor Fritz Røed, are giant swords in stone located in Hafrsfjord, a suburb of the city of Stavanger in Norway.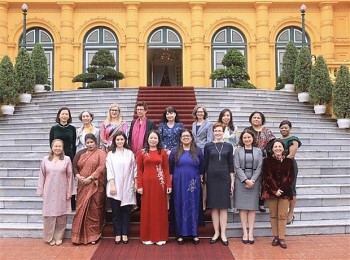 Viet's Home
Vice President Vo Thi Anh Xuan has urged female foreign ambassadors and chargés d' affaires to further contribute to facilitating travelling and trading between Vietnam and other countries.