Top diplomats of Vietnam, Russia talk strengthening bilateral cooperation
Deputy Prime Minister and Foreign Minister Pham Binh Minh held a phone talk with Russian Foreign Minister Sergei Lavrov on May 29 on ways to strengthen bilateral cooperation and the two countries' coordination at the UN Security Council.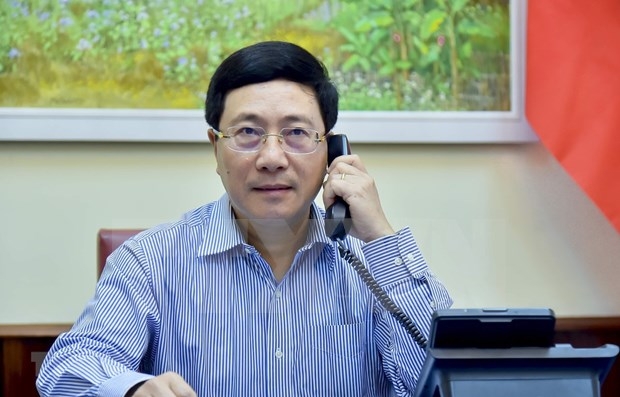 Deputy Prime Minister and Foreign Minister Pham Binh Minh talks on the phone with Russian Foreign Minister Sergei Lavrov (Photo: VNA)
The two officials noted with satisfaction the deepened comprehensive strategic partnership between the two countries, and agreed to continue coordinating to promote external activities of their high-ranking leaders in the time ahead and enhance bilateral cooperation in the framework of the Vietnam-Russia, Russia-Vietnam Years.
They also exchanged measures to contain the COVID-19 pandemic, and pledged to assist citizens of the two countries as well as to coordinate for the timely settlement of arising problems. The Russian minister valued Vietnam's epidemic control measures, saying that they are valuable experience that should be shared with others.
Regarding collaboration in the UN Security Council, Deputy PM Minh appreciated the role, position and contributions of Russia in the international arena, particularly as a permanent member of the council. He thanked Russia for the valuable support that the country had given to Vietnam during the time the latter ran for a non-permanent seat in the UNSC and participated in the UNSC's activities, especially when Vietnam served as President of the council in January.
Minh also expressed his hope that in difficult times, UNSC member countries, especially Russia and other major powers, will find a common voice, contributing to preserving and promote a peaceful and stable international environment.
The two officials exchanged views on the activities of the UNSC during the past nearly six months, discussed and shared information on hotspots like Syria, Libya, Iran, Sudan and South Sudan. They vowed to continue working closely and sharing information on issues of common concern.
Deputy PM Minh invited the Russian FM to attend the ASEAN Ministerial Meeting (AMM) to be held in early August in Vietnam.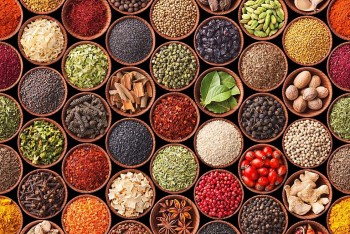 Vietnamese Herbal Tea
Antioxidants have been known since the 1990s and have been useful in fighting cancer, atherosclerosis, and many other chronic diseases.