Deputy General Director Quits Job to Travel World
Doan Phuoc Truong resigned from a large German corporation in the textile industry in Ho Chi Minh City at the end of 2016. He decided it was time to explore the world.
Truong wants to explore new lands, new cultures, pursue his passions from a young age. The man in his 50s shared of his journey around the world.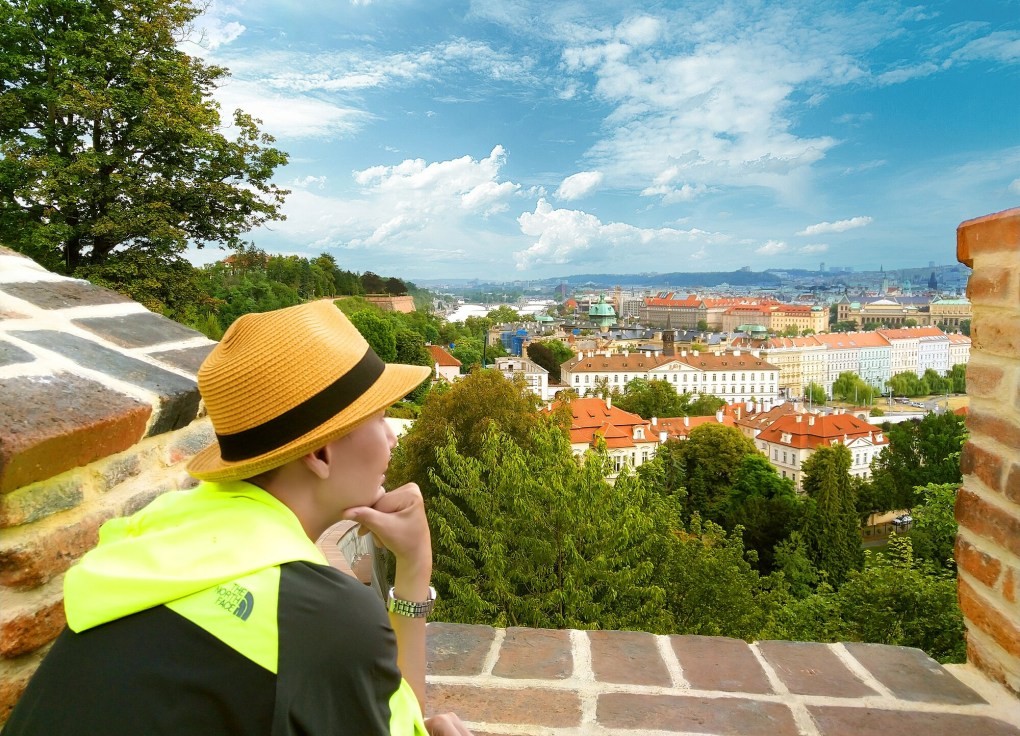 Truong has explored 50 countries and territories so far. Photo: VnExpress
VND 3 billion, 4 visas, 4 foreign languages, 5 continents, 6 passports,7 wonders of the world
There are some numbers that Truong will never forget. He went to Russia to study on August 17, 1987, the first time he went abroad. His last flight was from Portugal to Vietnam on November 15, 2019, before the pandemic broke out.
Truong has explored 50 countries, travelled across 5 continents, visited 7 wonders of the ancient and modern world, used 6 passports at an estimated total cost of VND 3 billion ($135,000) ovet 32 years. He has held US, UK, and Australia visas at the same time and a one-year Schengen visa.
Truong usually spends 7 to 10 days exploring all the attractions around the countries as he only visits each country once. He is used to travelling alone because it is difficult to find a companion with the same interests.
He fell in love with the autumn in Russia - the country of birch trees. Truong also likes the sea, the feeling of sitting alone on a deserted beach watching the sunrise and sunset or wandering in the alleys, enjoying local cuisine on the street, getting to know each other and chatting with native speakers as he can speak a few languages ​​like Russian, English, Chinese and Korean.
When he was young, Truong liked to go on backpacking trips, but as he gets older, he prefers package tours and places close to Vietnam because it is convenient, cheap, and safe.
He buys souvenirs such as refrigerator stickers, models of famous towers, castles, palaces, and churches at every place he has visited.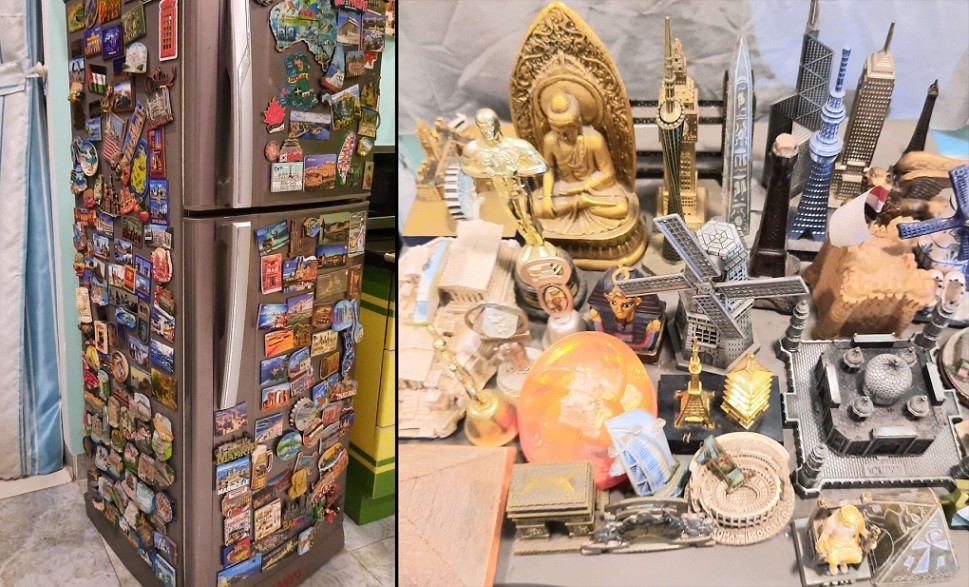 Truong bought more than 150 refrigerator stickers. Photo: VnExpress
The most dangerous trips
The trip to Egypt just a day after a car carrying Vietnamese tourists was bombed there on December 28, 2018, was filled with anxiety.
As soon as Truong arrived at Cairo airport, his group was escorted by security forces and asked to change their entire trip schedule.
The government sent a police car to follow behind their tour bus to ensure safety. The police went with his group during this 10-day journey.
People were not allowed to leave the hotel room, contact strangers, or go shopping. There weredogs to detect bombs and mines at each attraction.
Security forces were controlling all gates, checking all means of transportation to enter the Giza pyramid complex, where the killings had taken place. Each visitor is allowed to visit for 15 minutes, all personal bags must be left at the security gate.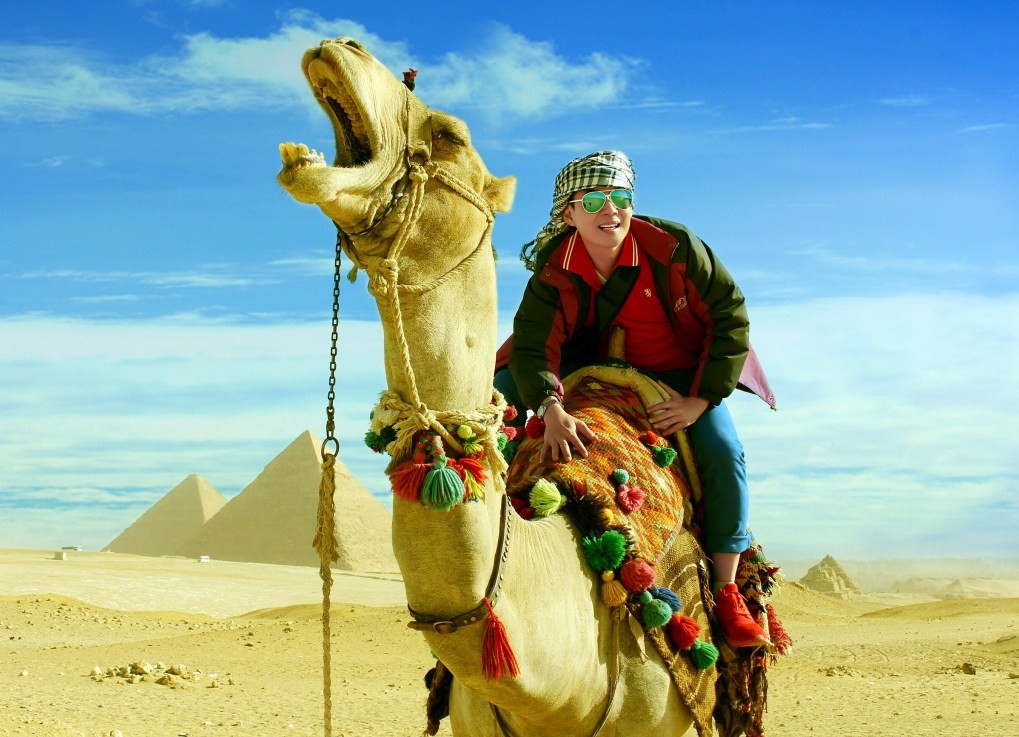 Truong visited the Giza pyramid complex in Cairo, Egypt. Photo: VnExpress
The most dangerous and tiring trip was in 2019. Truong was about to enter Israel when the sirens sounded.
All passengers were forced to evacuate immediately, leaving their luggage behind. The Israeli government only agreed to issue a 3-day visa because, at that time, the country suffered from 430 rockets launched from the Gaza Strip.
Therefore, Truong had to walk, take photos, and run for all 12 attractions in the country. He had to pay attention to sirens or explosions when travelling. If something went wrong, everyone needed to find shelter immediately.
The most memorable incidents
When Truong visited the Eiffel Tower in Paris (France) in 2015, the elevator stopped working, so he went up the stairs. When he went down, he slipped and fell down 10 steps because the floor was quite slippery. As a result, he had to go to the hospital to heal his dislocated shoulder.
The rarest event happened when Truong overslept at Dubai airport due to taking cough medicine and he was late for a flight to Hungary.
The tour guide and the airline staff tried to find him but they could not. He had to buy a new flight ticket that cost more than €400 by himself (VND 10 million), and the travel company only paid the cost of a hotel night at the airport.
Finally, in Moscow, Russia, he was detained by the police for more than two hours because he did not bring his passport when he returned to visit his old school.
Truong only brought a photocopy of his passport with a visa but forgot to take a photo of the page with the entry stamp of the Russian customs. In the end, he had to call the hotel, which was holding his passport, to confirm his identity.
Truong visited his old school in Russia. Photo: VnExpress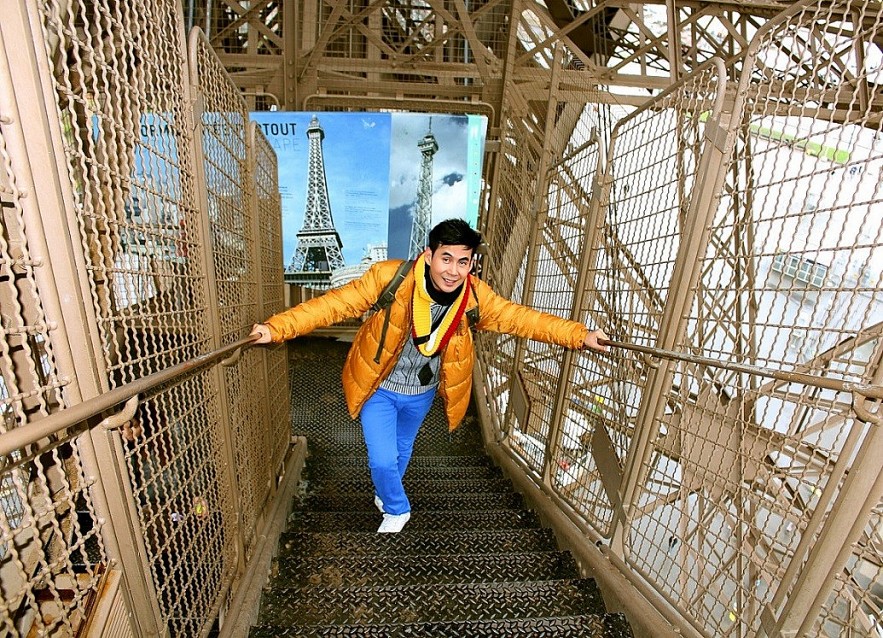 Truong went up the stairs of the Eiffel Tower. Photo: VnExpress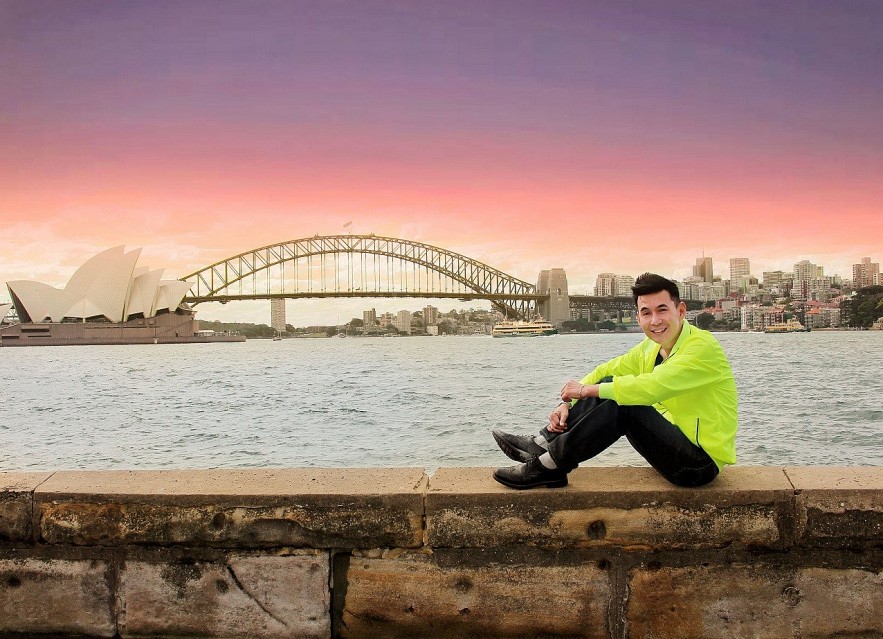 Truong visited Sydney. Photo: VnExpress
He had travelled through 50 countries and territories by November 2019,
When the world gets back to normal, Truong will travel to countries on the priority list including North Korea, Mongolia, Cuba, Morocco, Oman, South Africa and five Nordic countries.
Famous historical buildings or natural landscapes in the world have been and will be destroyed by climate change, epidemics, terrorism, war, and natural disasters. Therefore, Truong believes: "When still have chance to see them while you can go, just go!"
Source: VnExpress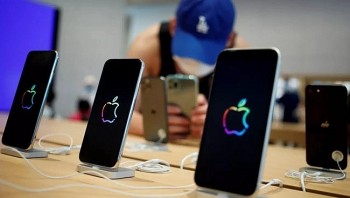 World
India exported iPhones worth $1 billion from May to September 2022, according to a Bloomberg report, but a closer look at the data shows the country is a long way from rivalling China's iPhone manufacturing chops