Deputy Health Minister: Vietnam has prepared for new COVID-19 surge
Vietnam has prepared for the scenario of a new COVID-19 surge while sparing no effort to curb the pandemic before December 25th of Lunar New Year, said Deputy Health Minister Nguyen Truong Son.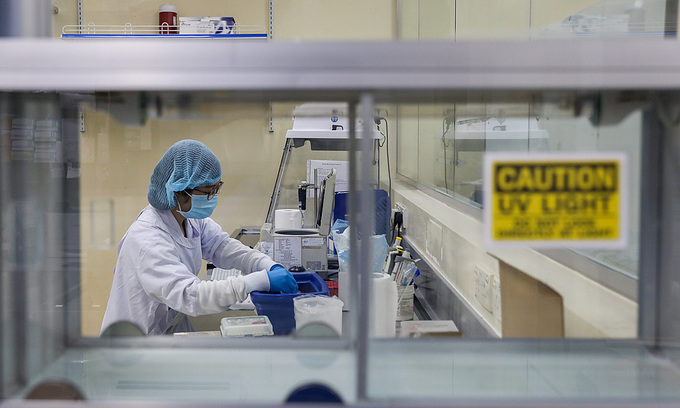 A medical worker tests novel coronavirus samples in a lab in HCMC, April 2020. Photo: VNExpress
Deputy Minister of Health Nguyen Truong Son assessed that the current Covid-19 outbreaks in Vietnam have quickly spread.
Just one day after discovering "patient 1552" in Hai Duong province and "patient 1553" in Quang Ninh province, the country has recorded additional 82 new cases. The number of infections linked to these outbreaks is expected to surge in the next few days, Son was quoted by Vietnamnet as saying.
The Health Ministry has requested the localities to tighten anti-pandemic measures and prepare scenarios to respond to the epidemic, he added.
The Health Ministry has also assigned the National Institute of Hygiene And Epidemiology to study the virus samples. However, according to information from Japan, this may be the new SARS-CoV-2 variant that originates from the UK. The new strain, now spreading to more than 80 countries in the world, is believed to be up to 70 percent more transmissible than the original ones.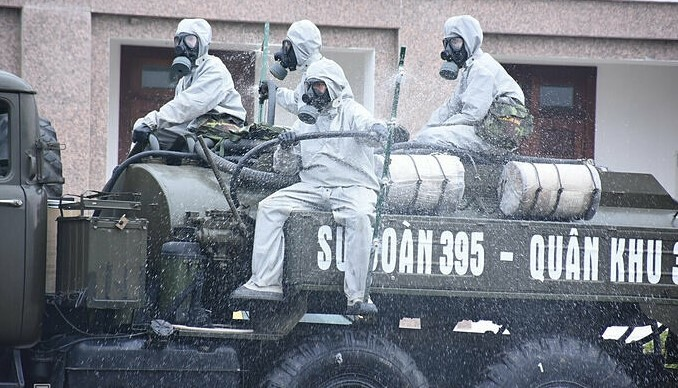 Soldiers spray disinfectants at a centralized quarantine facility in Hai Duong Province, January 30, 2021.
Photo: VNExpress
In terms of reasons for Covid-19 outbreaks in two provinces of Hai Duong and Quang Ninh, Health Minister said that there are three main reasons.
Firstly, it is an increase in the number of people illegally entering Vietnam.
Secondly, it is that staff at international airports maybe not equipped with safe protective gear. This makes them get infected from the imported cases and then spreads to the community.
Thirdly, Covid-19 prevention and control regulations at some quarantine facilities are still loose.
According to Deputy Minister Son, due to the quick spread of the new Covid-19 variant, the urgent measures that need to be taken now are discovering, contact tracing, quarantining, zoning, and stamping out.
Ministry of Health has dispatched experts to Covid-19 hotspot Hai Duong to assist the locality in testing Covid-19.
Vietnam has gained experience in handling the pandemic from the previous outbreaks, Deputy Minister said, adding that the Health Ministry has prepared for the situation of discovering 10000 cases in the community.
Thirty-six COVID-19 cases were reported in the past 12 hours to 18:00 on January 31, of which 17 were locally-transmitted, according to the National Steering Committee for COVID-19 Prevention and Control. Meanwhile, on the morning of February 1, 2 new cases, both Hanoian, were also reported, bringing the total number of new infections since January 31 morning to 38.
Meanwhile, 1,457 COVID-19 patients have been given the all-clear. Fatalities remain at 35. Among patients under treatment in hospitals, nine have tested negative for SARS-CoV-2 once, four twice, and three thrice. A total of nearly 27,000 people who had close contact with COVID-19 patients or arrived from pandemic-affected areas are under quarantine across the country.
Thus, as of 6 am on February 1, in the 6th phase of this COVID-19 pandemic in Vietnam, outside Hai Duong (188 cases) and Quang Ninh (25 cases), the pandemic has appeared in 7 provinces, all are related to outbreaks in the two above provinces including Hanoi (15), HCMC (1), Hai Phong (1), Hoa Binh (2), Bac Ninh (3), Gia Lai (4), Binh Duong (1).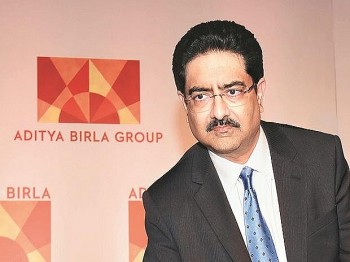 World
India is becoming more famous with many wealthy business billionaires, and the cumulative wealth of India's richest saw a rise of 50 percent in the year two of the pandemic, according to Forbes magazine. Take a look at these richest Indian billionaires in Asia and their huge net worth.