Deputy PM calls people to proactively provide pandemic data for country's joint sake
Deputy PM Vu Duc Dam urged people in pandemic areas to provide information to the National Steering Committee for COVID-19 Control about all people they have come into contact with, not only to protect themselves but also for the country's sake.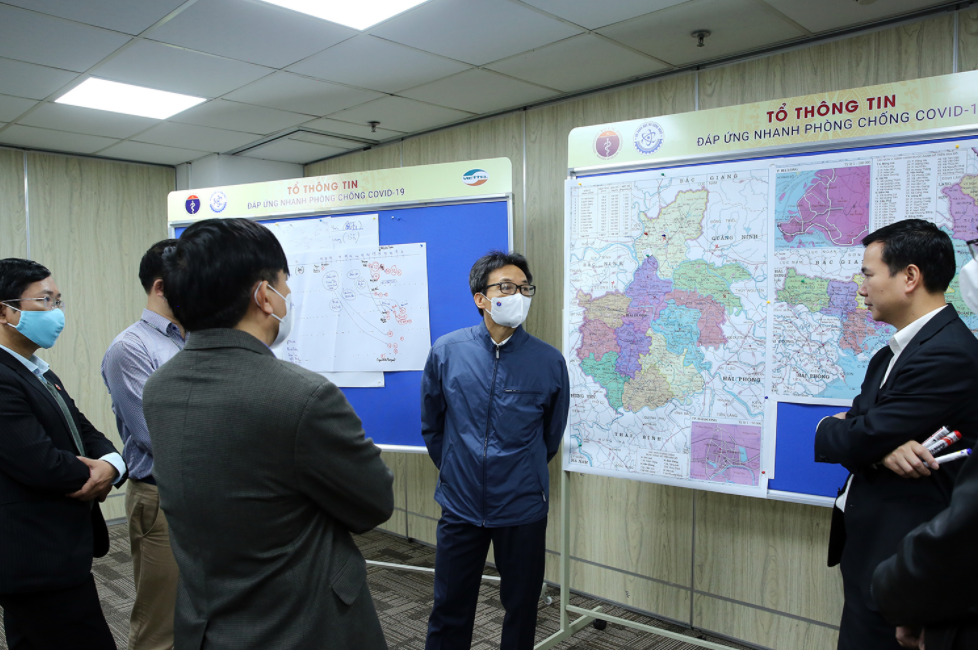 Photo: MOH
On the morning of February 1, Deputy Minister of Science and Technology Bui The Duy, Head of the Information Group belonging to the National Steering Committee for COVID-19 Control, said that the team has more than 100 volunteers working directly in pandemic areas and thousands of volunteers to support to verify the infection data via online platforms.
The biggest challenge for infection tracking is the large number of people relating to outbreaks in Hai Duong moving to other localities.
Notably, according to Deputy Minister Bui The Duy, many people carrying COVID-19, staying in concentrated isolation, or belonging to F1, F2 infection groups in Hai Duong have been active in using social media to inform their acquaintances, thereby helping the Information Team to verify tracking in the fastest time.
"Many people do not worry about being infected themselves, but worry about transmitting the virus to others" - Deputy Minister Bui The Duy shared.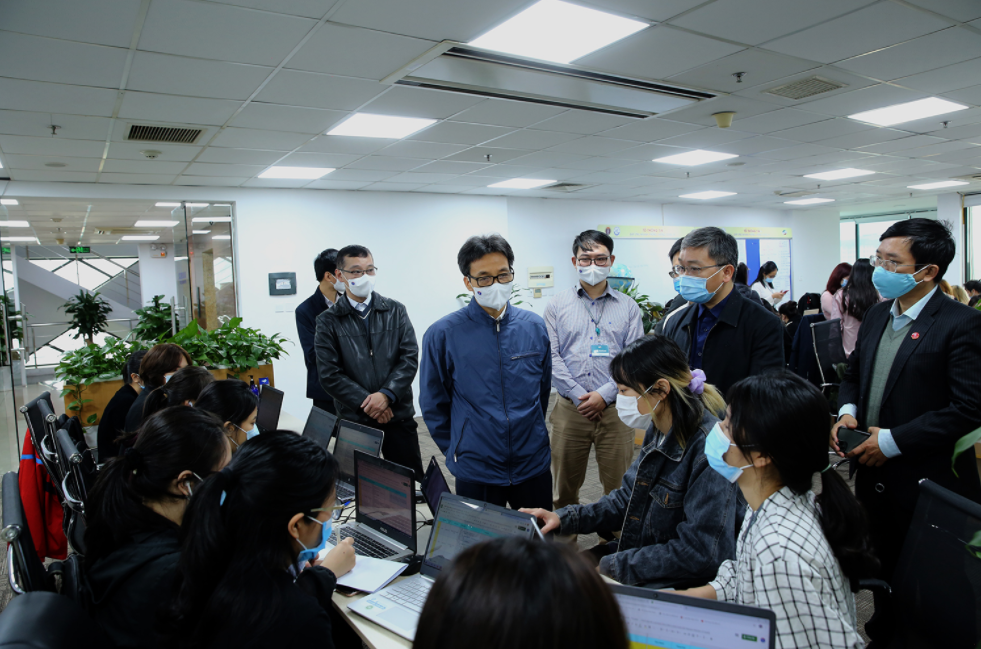 Photo: MOH
However, there are also many cases of COVID-19 infections or F1, F2 does not actively declare information, even do not cooperate with authorities, making it difficult for pandemic prevention. Sharing with reporters, Deputy Minister Bui The Duy said that only 1% of F1 confidently reported to authorities, 99% were found due to search results, which means the virus has more time to spread.
Therefore, Deputy Minister Bui The Duy hopes that those related to Hai Duong, Quang Ninh's recent outbreaks, those who have been exposed to the announced case, to quickly contact the health department for advice and sampling.
Deputy Prime Minister Vu Duc Dam called on people in pandemic areas, namelyChi Linh, Dong Trieu town, part of Kinh Mon district, Nam Sach district (Hai Duong province) to very well implement pandemic prevention regulations, while making the most of social media tools to support the Information Group, the Ministry of Health, the National Steering Committee for COVID Control and Prevention.
"This is not only to protect yourself but also for the sake of the country" - Deputy Prime Minister emphasized. Previously, on the evening of January 31, Deputy Prime Minister Vu Duc Dam directly inspected disease prevention in Chi Linh (Hai Duong), Dong Trieu (Quang Ninh). Deputy Prime Minister believes that Hai Duong and Quang Ninh will stamp out the outbreak after 6 days.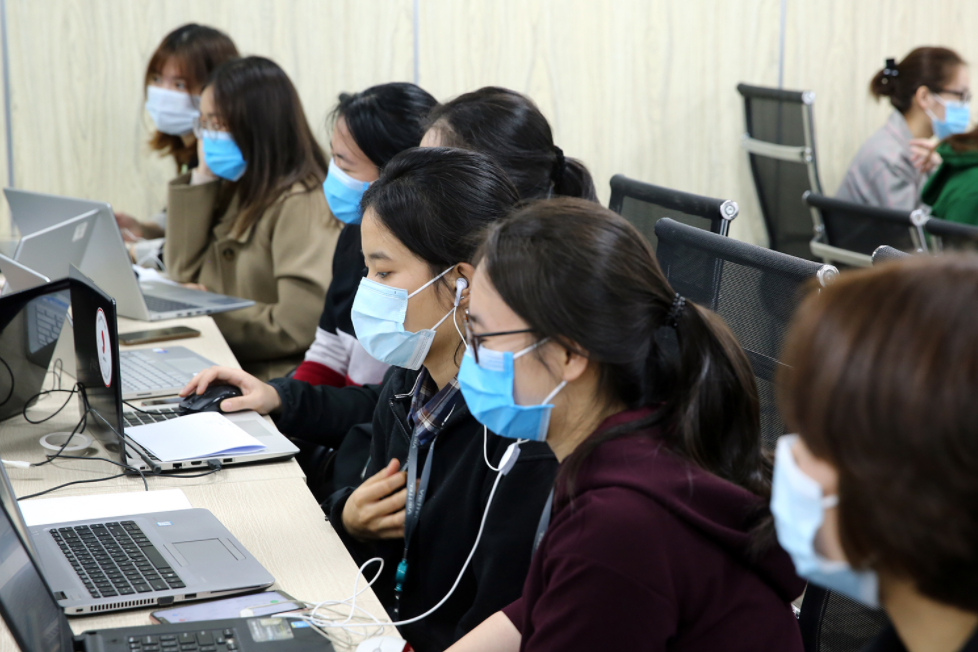 Photo: MOH
The Government calls people to proactively detect F0-F1-F2 groups that show no willingness to report themselves.
As the 3rd pandemic outbreak happens in Vietnam, the country has recorded indescribable losses: children have to leave school, workers lost their jobs, the entire country stay worried about losing the Tet holiday.
Yet under that circumstance, up to 20% of the F0s (patients with COVID-19), did not cooperate with the government. There were cases where hundreds of F1s did not actively declare their emergency situation, refused to communicate with the reason "I feel well, I do not do anything".
To help quickly zoning and stamp out pandemic, the Government needs people to join hands:
- Observe their living area,
- If any abnormality is found, visit "antoancovid.vn/khaibao" to immediately report to the Information Group.
- Share this content with relatives and friends.
You need to report the information when:
- Suspecting that you (or a family member) has been infected with COVID-19
- Knowing any people that have close contact with F0, F1, F2
- Knowing people who crossed the border illegally or who came back from the heartland but not isolated
- Knowing a crowded event that is at risk of infection
- Wanting to report a risk of COVID-19 infection other than the above options
The contents reported by the people will be verified immediately by thousands of volunteers, synthesized, and transferred to the focal point according to the F0-1-2 traceability process, which has been operating effectively for nearly a year.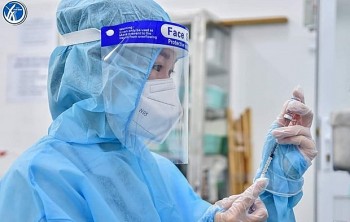 National
Vietnam News Today (December 9): Vietnam confirms 14,595 new Covid-19 cases; Vietnam, New Zealand sign action program to promote strategic partnership; HCM City to inject third Covid-19 vaccine jab from December 10; Hanoi may ban motorbikes in inner areas from 2025.