Deputy PM: COVID-19 situation in Ho Chi Minh City basically put under control
The COVID-19 situation in Ho Chi Minh City has been basically put under control, Deputy Prime Minister Vu Duc Dam said at a meeting of the National Steering Committee for Covid-19 Prevention and Control on Monday.
At the meeting, Deputy PM lauded the efforts of the Ministry of Health and Ho Chi Minh City in promptly contact tracing all F1 and F2 to put them quarantine and test for the virus within 48 hours from the detection of the local community transmission case, VNexpress reported.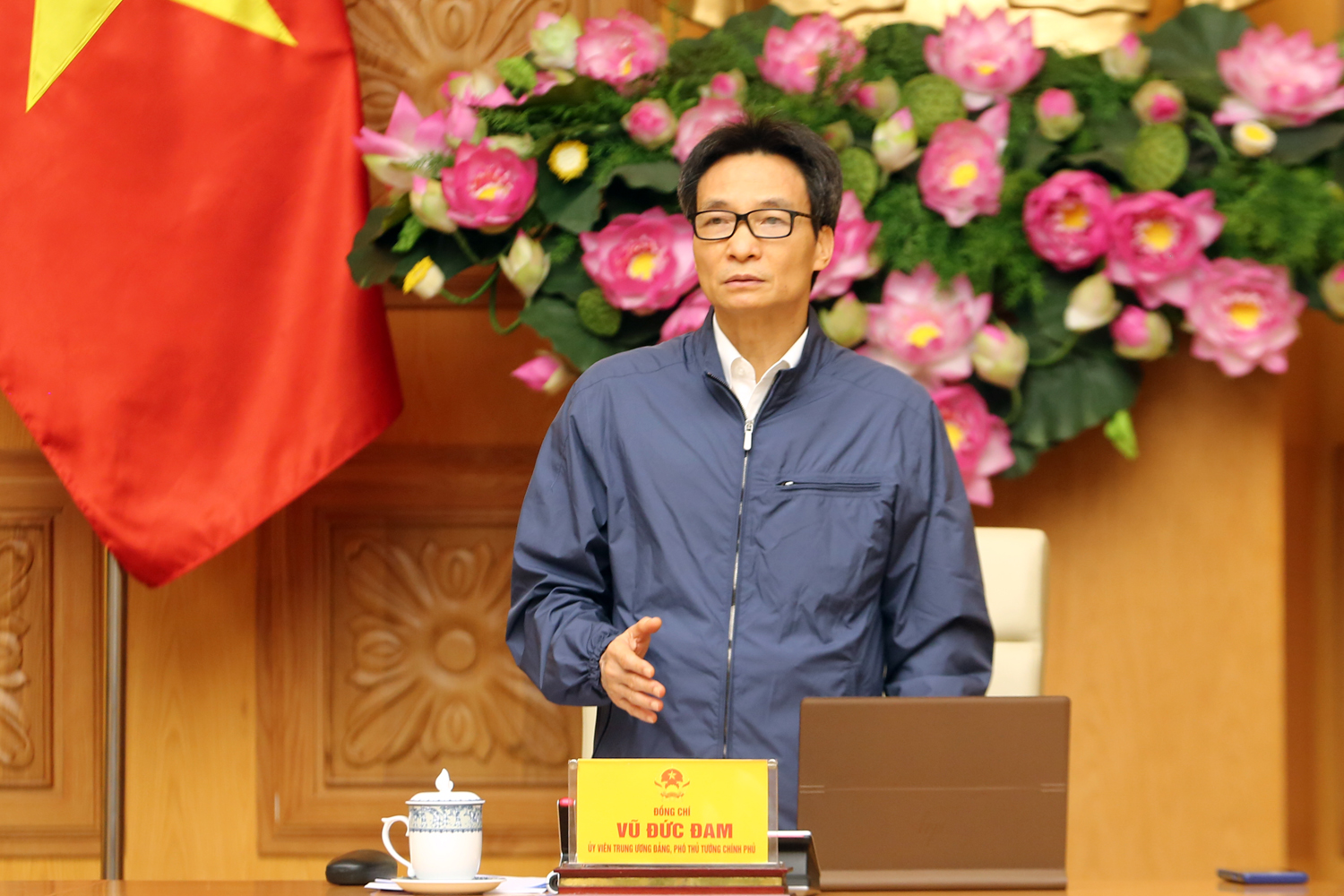 Deputy Prime Minister Vu Duc Dam presides over the meeting of the National Steering Committee for COVID-19 Prevention and Control. Photo: VGP
"This is a great stride in our capacity to curbing the epidemic. Nevertheless, from the infection in Ho Chi Minh City, it is necessary to carefully consider and analyze the cause to have practical and effective solutions to avoid similar cases from happening", Dam said.
Deputy PM requested to continue tightening preventive measures, as the winter draws near and the pandemic is still complicated in the world.
"We have identified that the major risk sources of the virus come from immigrants (legal and illegal), local communities, and food imported from pandemic-hit countries", he said.
Deputy PM also underscored the need to tighten anti-pandemic regulations on flights bringing foreign experts to Vietnam and Vietnamese citizens home. He added that all violations must be strictly handled.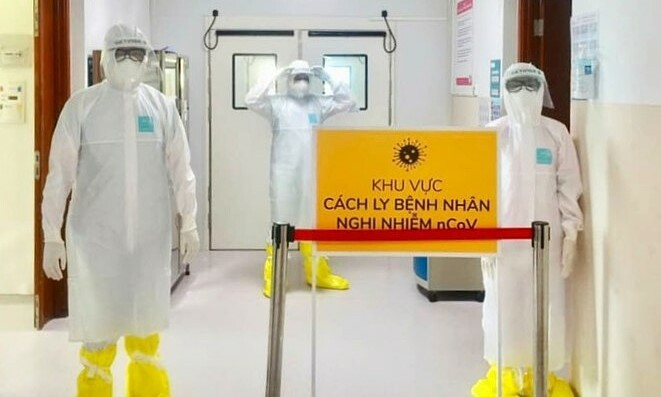 The quarantine area at HCMC's Children Hospital where one of HCMC's latest community transmission case is being treated, December 2020. Photo courtesy of HCMC's Children Hospital.
Vietnam has gone six days without recording any community transmission. All F1 and F2 of the four most recent community transmissions caused by "Patient 1342" (Vietnam Airlines flight attendant) test negative for the virus.
At the meeting, members of the steering committee also stressed the requirement to strictly comply with the compulsory 14-day quarantine for all incoming travelers.
Quarantining at home must be only permitted in places where meet medical conditions and basically not carried out in apartment buildings.
Private houses for isolation must have signs and notices for people living nearby. Local authorities must grasp the number of people subject to medical supervision and check the situation at least once a day.
After a long time waiting, Vietnam's Ministry of Health announced that the local Covid-19 vaccine would be trialed from December 10.
According to Vietnamplus, the COVID-19 vaccine which is ready to run for the first phase of the human trial is developed by Ho Chi Minh City-based Nanogen Pharmaceutical Biotechnology JSC. To date, the producer did complete all evaluations and tests of the vaccine on animals, the result then met the standards to pilot on humans after being assessed by both prestigious domestic and foreign parties.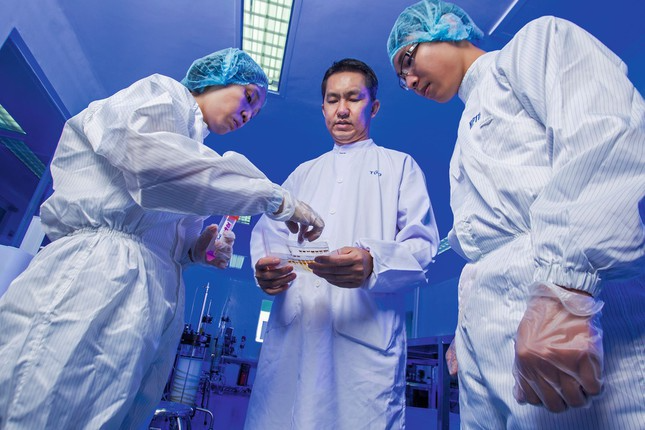 Biotechnology specialists at Nanogen company. Photo: Le Quang Nhat/ncov.moh.gov.vn.
Under the plan, there are 20 volunteers with good health conditions are injected Covid-19 vaccine from December 10 at Vietnam Military Medical University. It is expected that the vaccine will be deployed to a larger group of 400 volunteers after three months of trialing on the first small batch of volunteers.
Laying stress on the significance of COVID-19 vaccine production, Minister of Health Nguyen Thanh Long said the ministry has promoted domestic research and production while enhancing cooperation with international vaccine developers so as to gain early access to vaccine sources.
Vietnam's current Covid-19 tally stands at 1,367 with 105 active cases, 1,224 recoveries, and 35 deaths. Four of the recoveries were announced Monday evening.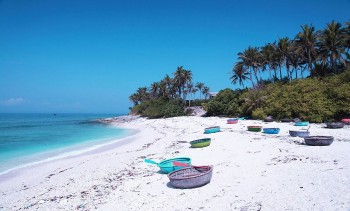 Travel
With more than 2000 miles of coastline, Vietnam brims with secluded coves, white sands, and waters fit for snorkeling. Crystal blue water, sandy beach, and bright sunshine, Vung Tau, and Nha Trang are voted among the most beautiful beaches by TikTok users.