COVID-19 Updates (Dec. 1): VN records 1st community transmission after three months
The Ministry of Health (MoH) on November 30 afternoon confirmed a new COVID-19 case that got the coronavirus from another, marking Vietnam's first community transmission after three months.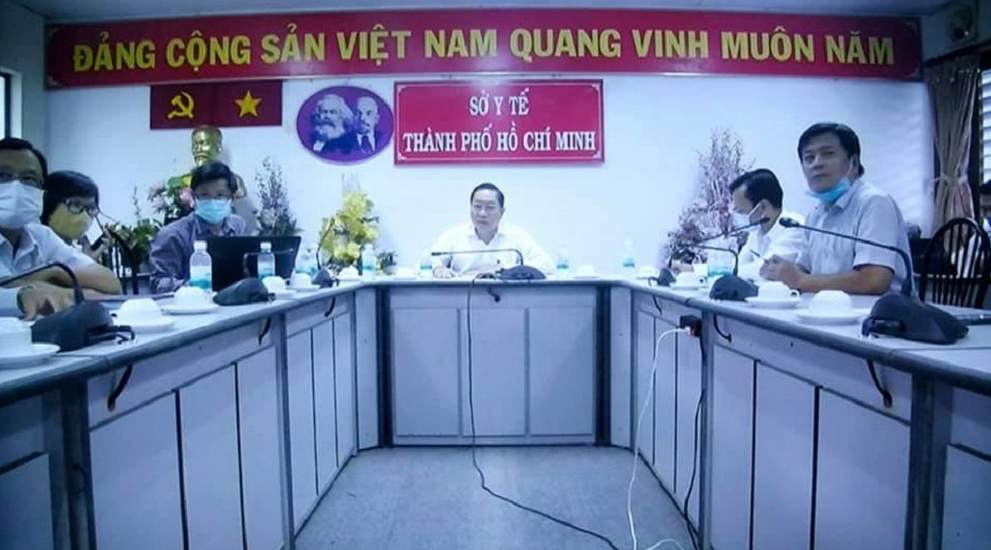 Ministry of Health's urgent meeting on the new community transmission. (Photo: Vietnamnet)
New community infection in Ho Chi Minh City
According to information released at the MoH's urgent meeting, the new patient, No 1347, is directly linked with Patient 1342 who had been recorded on November 29. While staying at a quarantine site of Vietnam Airlines in Tan Binh district of Ho Chi Minh City from November 14 to 18, Patient 1342, a flight attendant, had contact with a colleague who is Patient 1325 serving on another flight.
After testing negative for the coronavirus twice, Patient 1342 was allowed to undergo self-quarantine at a boarding house in Tan Binh district. During this period, the patient had close contact with his mother and two friends. Among them, the male friend then became Patient 1347. There are 38 people with close contact with Patient 1347, and 154 others having direct contact with them, according to initial investigation results.
Meanwhile, there have been 1,179 recoveries from COVID-19 in the country so far. The number of related deaths is still kept at 35 while no patients are in critical condition at present, according to the sub-committee for treatment.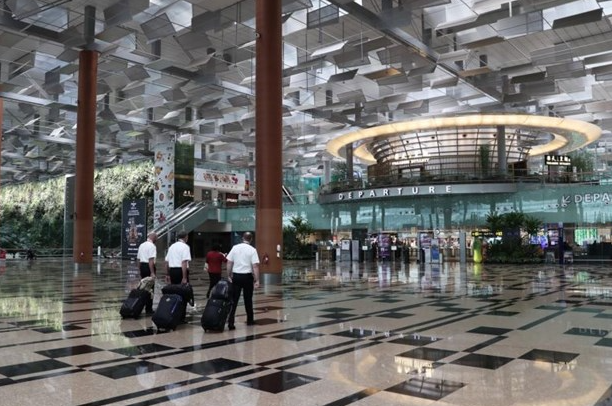 Singapore and Hong Kong have to resume travel by air. (Photo: Straits Times)
PM assigned research on resumption of air travel
Prime Minister Nguyen Xuan Phuc assigned the Ministry of Culture, Sports, and Tourism to assume the prime responsibility for, and coordinate with the Ministry of Health and relevant agencies in studying the reopening of air travel, based on the fact that Singapore and Hong Kong have to resume travel by air.
The research pointed out that visitors traveling between Singapore and Hong Kong would be tested for COVID-19 instead of bearing home isolation. The two countries announced no restrictions on travel purposes and nor need for cruise supervision.
In early October, the Ministry of Transport collected comments on the regular operation of international commercial flights to consider licensing for airlines. On September 11, the Aviation Authority issued an official letter to its counterparts in China, Japan, Korea and Taiwan (China) announcing the plan to reopen flights between Vietnam and each partner.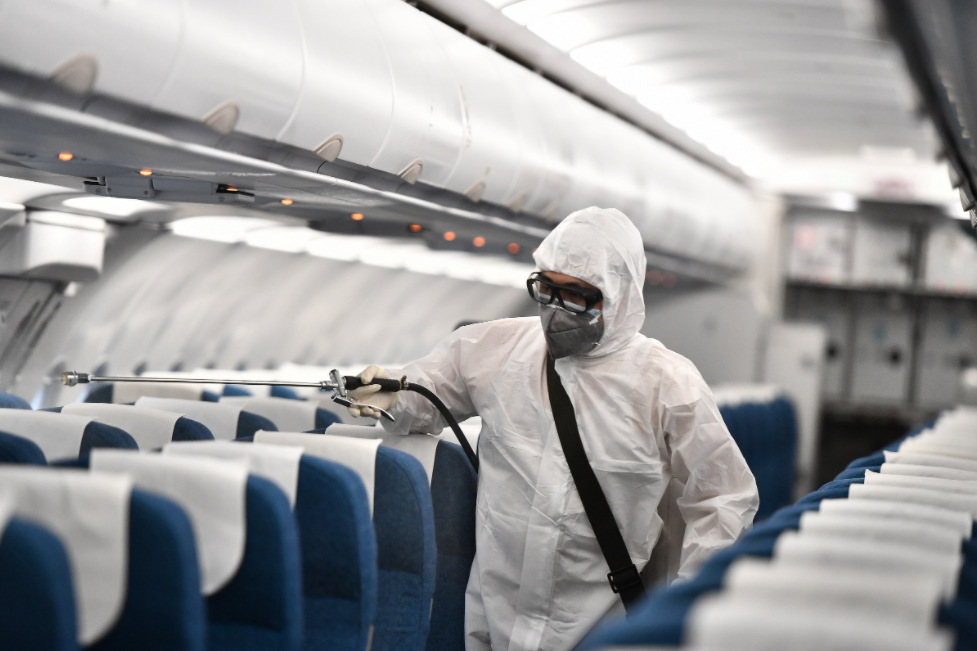 Vietnam Airlines quarantine facility shut operation to be disinfected. (Photo: Vietnam Airlines)
Vietnam Airlines quarantine facility shut operation
According to the Ho Chi Minh City Department of Health, after detecting 8 COVID-19 cases among 16 flight attendants on a flight from Romania, Vietnam Airlines directed the transfer of all flight attendants to the concentrated isolation facility in Cu Chi, while the airline's quarantine facility was shut down to be disinfected.
Previously, at the quarantine facility of Vietnam Airlines, patient 1342 was determined to be positive with coronavirus, although the flight on which the patient worked did not report any positive case.
Through an investigation to determine the source of the infection of patient no. 1342, the Ho Chi Minh City Department of Health said that during the quarantine process in Vietnam Airlines facility, on November 17, patient no 1342 had contact with another flight attendant on the flight from Romania. On November 25, 8 other attendants on the same flight were tested positive.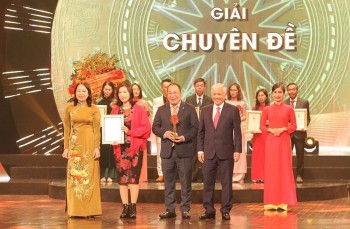 Overseas Vietnamese
VietnamTimes (Viet Nam Union of Friendship Organizations) is a reliable address for overseas Vietnamese to quickly and objectively update political, economic, cultural, and social news. The agency has created a helpful forum and connection between expatriates and the motherland.