Central provinces in Vietnam ramp up Covid-19 prevention efforts
Quang Nam is the next province to ramp up Covid-19 prevention efforts by placing people that frequented the same Ho Chi Minh City (HCMC) locations into centralized quarantine.
The decision applies to those who have visited 16 HCMC locations, including certain gyms, karaoke parlors, malls and restaurants frequented by newly confirmed Covid-19 cases, Tran Van Tan, the province's deputy chairman, said Saturday. They would have to report to authorities immediately and enter centralized quarantine for 14 days, he stressed.
"They will be tested for the novel coronavirus twice as per existing protocols. Once the centralized quarantine period is up, they would be self-isolated at home for 14 days," he said, adding the move seeks to actively prevent Covid-19 from entering Quang Nam, Vn Express reported.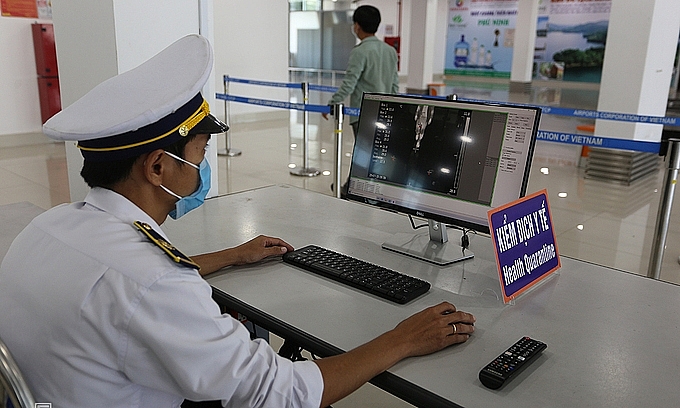 Body temperature scanners are put at the Chu Lai Airport in Quang Nam Province for Covid-19 prevention, July 2020. Photo by VnExpress/Dac Thanh.
Besides the 16 locations, those entering Quang Nam from HCMC's Tan Binh, Binh Tan, District 6 and District 10 are also requested to self-isolate at home for 14 days. The province has also ramped up Covid-19 prevention efforts, including telling people to wear masks outside their homes.
According to Tien Phong News, in central Nghe An Province, the provincial department of health on Friday requested relevant authorities to track the health status of anyone entering the locality from HCMC recently. Those suspected to be infected, came in contact with confirmed Covid-19 cases or stem from locations with high risks of infection must be tested and quarantined, the department stated.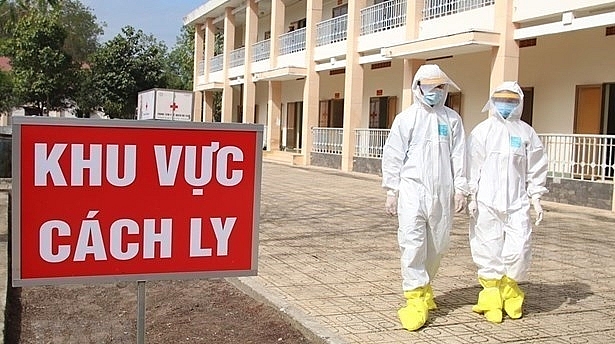 A concentrated quarantine establishment in Vietnam (Illustrative photo: VNA)
The Nghe An Center for Disease Control (CDC) must be ready to perform mass Covid-19 testing if requested as well, the department added.
Quang Nam and Nghe An's measures came after Vietnam's first Covid-19 community transmission case in nearly three months was confirmed in HCMC on November 30.
The patient, a 32-year-old English teacher in HCMC, has since infected at least two others: his one-year-old nephew and a 28-year-old student. All these cases originated from another Covid-19 patient, a 28-year-old Vietnam Airlines flight attendant who breached quarantine protocols and got himself infected by another crew member.
Medical staff take samples from workers at an industrial park in HCMC for Covid-19 tests, April 20, 2020. Photo by VnExpress/Nhu Quynh.
Among active cases are still under treatment, five tested negative once for coronavirus SARS-CoV-2, which causes the disease, four twice and two thrice, nhandan reported.
A total of 16,681 people who had close contact with COVID-19 patients or returning from pandemic-hit areas are under health monitoring and quarantine nationwide.
Vietnam recorded four new COVID-19 cases from 6 p.m of December 4 to 6 p.m of December 5, all Vietnamese and imported, bringing the national tally to 1,365, according to the National Steering Committee on COVID-19 Prevention and Control.
The new cases were quarantined right after their arrival, the committee added. It further said Vietnam has had 1,220 COVID-19 patients successful treated, and the fatalities remain at 35.