Deputy PM Vu Duc Dam Prawit Welcomes President of the National Olympic Committee of Thailand
The Thai official is paying a visit to Vietnam and had a meeting with Deputy Prime Minister Vu Duc Dam to talk about the activities of the ongoing SEA Games 31.
Deputy Prime Minister Vu Duc Dam on May 16 hosted a reception for Deputy PM and President of the National Olympic Committee of Thailand Prawit Wongsuwon.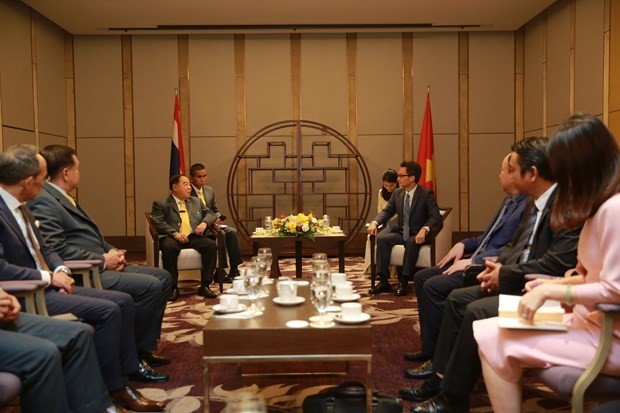 The delegation of two sides at the meeting. Photo: VNA
The Thai official is paying a visit to Vietnam and attending activities of the ongoing SEA Games 31.
At the reception, Dam congratulated Thailand on bringing COVID-19 under control, reopening its borders and promptly promoting socio-economic development.
He thanked Thailand for sending the largest delegation of about 1,400 members to SEA Games 31 and hailed their outstanding achievements in SEA Games editions. At present, Thailand ranks second in the medal tally.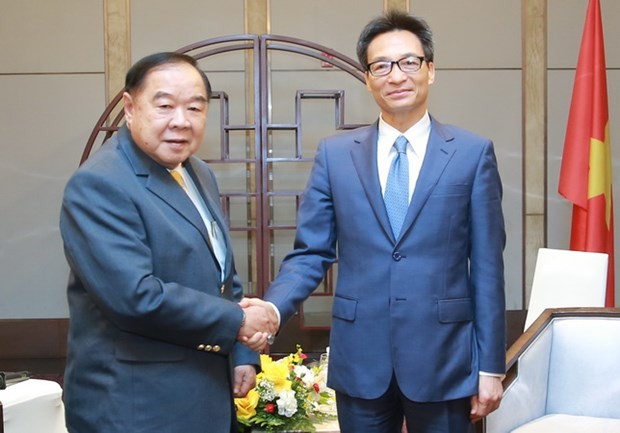 Photo: Bao Chinh Phu
He underlined that as the host of this year's SEA Games, themed 'For a Stronger South East Asia', Vietnam is determined to uphold sportsmanship, honesty and solidarity for peace, cooperation and development in the region and the world.
For his part, the Thai Deputy PM said the country will bolster cooperation with Vietnam in the coming time, including the exchange of sports delegations to share experience in sports management, training and development.
The countries will also support each other at international sport conferences, and step up cooperation in sports training, management and medicine.
Deputy Prime Minister Prawit Wongsuwan travelled to Vietnam to cheer on Thai athletes competing in the 2021 Southeast Asian Games on May 9.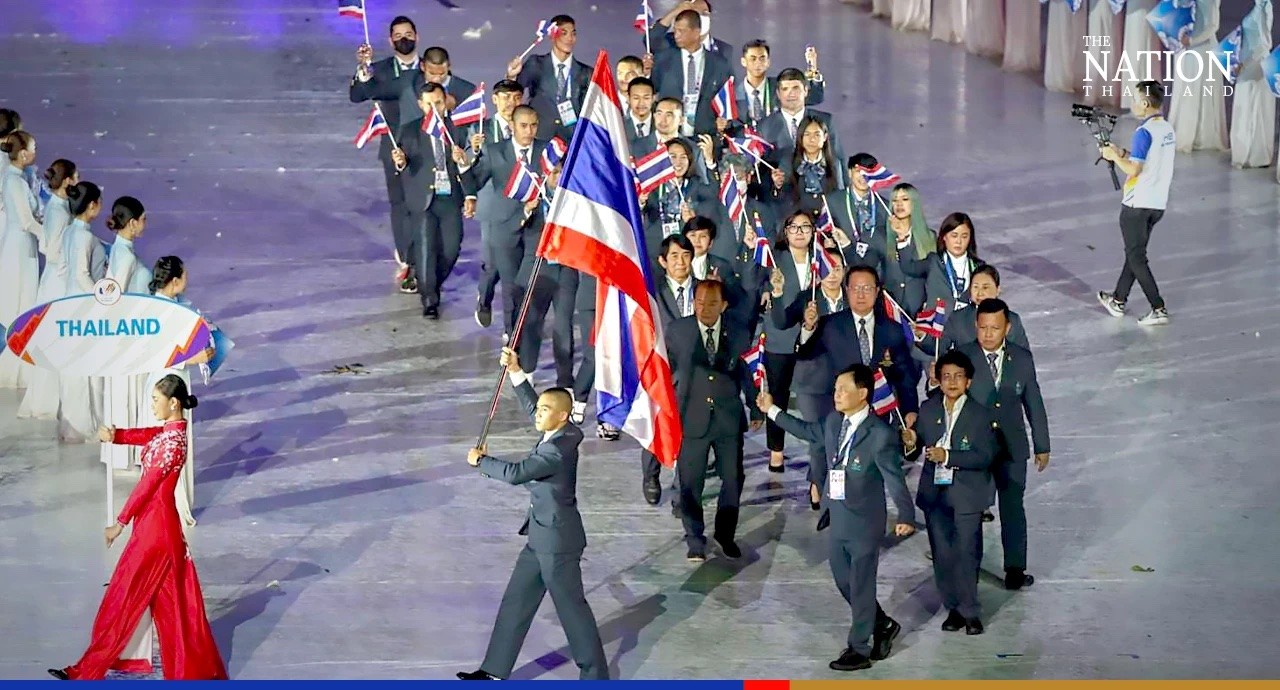 Photo: The Nation Thailand
Thailand won their first gold medal on May 11 after triumphing against Indonesia in the team penkat silat final. The Thai delegation of athletes is targeting a haul of 112 gold medals at the games.
Deputy Prime Minister Prawit Wongsuwan was at Quang Ninh Gymnasium to see Thailand's women won Indonesia by 3-0 in the preliminary round of the volleyball.
Prawit, who is also president of the Thailand Swimming Association, travelled to My Dinh Water Sports Stadium in Hanoi to support Thai swimmers as they compete for seven gold medals.
The SEA Games 31 in Vietnam
The honor of hosting the SEA Games marks an important achievement in Vietnamese sports overall at a global level. The country continues to progress as a regional leader in athletics. This year, Vietnam is considered a strong contender for gold medals in categories like fencing and both men's and women's football.
Underway in Hanoi and other 11 northern localities, SEA Games 31 is a sports arena for the most excellent athletes of the region. It is expected to welcome a total of about 8,000 athletes, coaching staff and officials from 11 Southeast Asian countries as well as international referees.
In the 2019 SEA Games, Vietnam finished with 98 gold medals, 85 silver medals, and 105 bronze medals, achieving second place overall on the medal table, just behind the Philippines where the games were hosted. Since the SEA Games began in 1959, Vietnam has claimed 928 gold medals, 967 silver medals, and 991 bronze medals.
Thailand finished with 92 gold medals, 103 silver medals, and 123 bronze medals, achieving third place overall on the medal table, placing as the runner-up spot after the Philippines and Vietnam.
It is the second time Vietnam has hosted the region's biggest sports event. The 31st Southeast Asian Games will be held until May 23.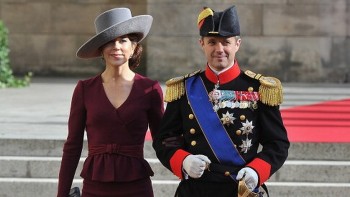 Friendship
Denmark's Crown Prince and Crown Princess will visit Vietnam to celebrate 50 years of diplomatic relations and promote green solutions.