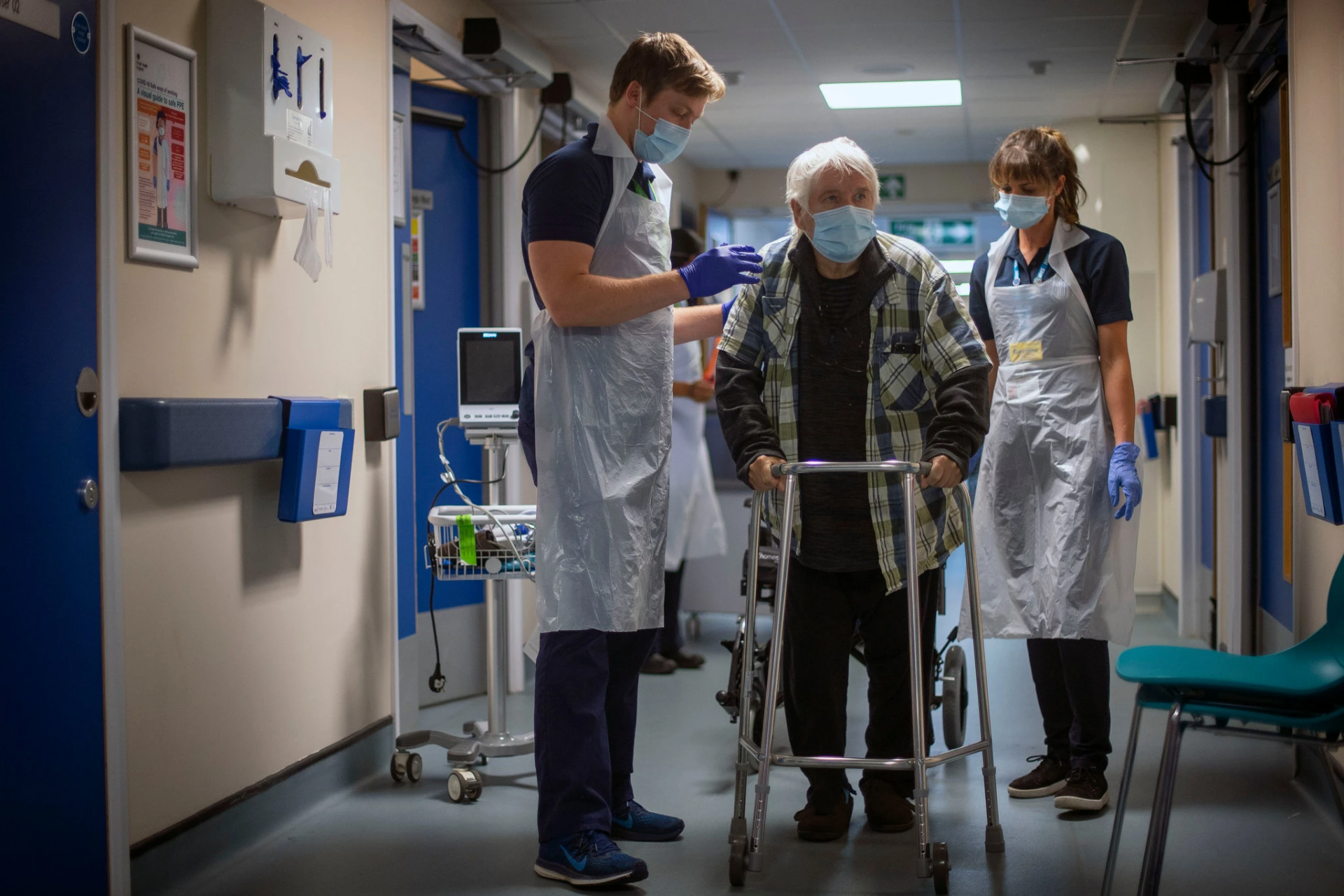 A patient at a hospital for those recuperating from the coronavirus in Surrey, England. Photo by Victoria Jones
The doctors in UK had previously used dexamethasone to handle the most critical Covid-19 patients from the beginning of the pandemic and up to 5,000 people have been rescued from the hands of the Death, the research shows.
The drug appears to reduce inflammation caused by the immune system, protecting the tissues. In the study, for patients on ventilators, the treatment was shown to reduce mortality by about one third, and for patients requiring only oxygen, mortality was cut by about one fifth.
Until now, hospitals worldwide have had nothing to offer these desperate, dying patients, and the prospect of a lifesaving treatment close at hand — in almost every pharmacy — was met with something like elation by doctors.
"Assuming that when it goes through peer review it stands — and these are well-established researchers — it's a huge breakthrough, a major breakthrough," said Dr. Sam Parnia, a pulmonologist and associate professor of medicine at the Grossman School of Medicine at New York University. "I cannot emphasize how important this could be."
But the report also comes quick on the heels of a series of mistakes and retractions in the scientific literature, as scientists rush to publish research about the coronavirus. While hospitals in the United Kingdom were able to begin treating severely ill Covid-19 patients with dexamethasone on Tuesday, many experts in the United States demanded to see the data and the study itself, which have not yet been peer-reviewed or published.
In a newly published statement, The World Health Organization (WHO) welcomes the initial clinical trial results from the United Kingdom (UK).
The benefit was only seen in patients seriously ill with COVID-19, and was not observed in patients with milder disease.
"This is the first treatment to be shown to reduce mortality in patients with COVID-19 requiring oxygen or ventilator support," said Dr Tedros Adhanom Ghebreyesus, WHO Director-General. "This is great news and I congratulate the Government of the UK, the University of Oxford, and the many hospitals and patients in the UK who have contributed to this lifesaving scientific breakthrough."
Dexamethasone is a steroid that has been used since the 1960s to reduce inflammation in a range of conditions, including inflammatory disorders and certain cancers. It has been listed on the WHO Model List of Essential Medicines since 1977 in multiple formulations and is currently off-patent and affordably available in most countries.
The researchers shared initial insights about the results of the trial with WHO, and the organization are looking forward to the full data analysis in the coming days. WHO will coordinate a meta-analysis to increase our overall understanding of this intervention. WHO clinical guidance will be updated to reflect how and when the drug should be used in COVID-19.
Lyan Vu