Diplomatic Representatives Share Impression of Tet
Tet (Lunar New Year) is an enjoyable experience for foreigners in Vietnam. Welcoming the year of the Cat, ambassadors to Vietnam shared their feelings about Tet.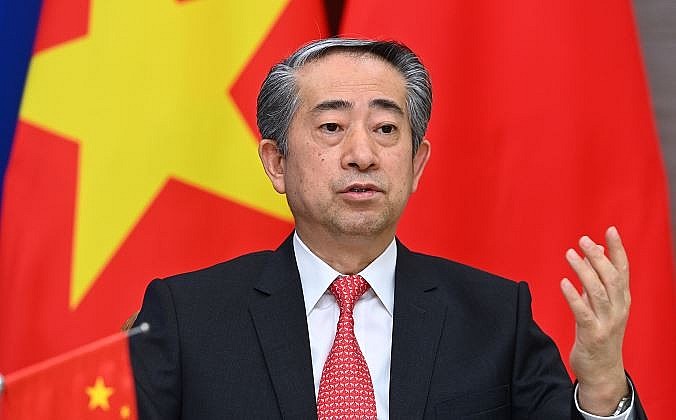 Chinese Ambassador Xiong Bo (Photo: VNA)
Chinese Ambassador: Vietnamese Lunar New Year shares many similarities with Chinese
Chinese Ambassador Xiong Bo said Tet is a traditional festival of the Vietnamese and Chinese people, and the two countries' Tet celebrations are highly similar. Whenever the Lunar New Year comes, the Tet atmosphere will spread across Hanoi, from big streets to small alleys, bringing about close and familiar feelings to him through similar customs: family reunions at year-end parties and New Year visits to pagodas.
However, there are also some differences as 2023 is the Year of the Rabbit in China but the Year of the Cat in Vietnam, he added. The rich histories and special traditional cultures of China and Vietnam have contributed to Eastern culture and civilization. Likewise, New Year celebration customs in Japan and the Republic of Korea are also part of the Eastern culture, and it is necessary to treasure and further bring into play the role of Eastern culture in the world's civilization, according to the diplomat.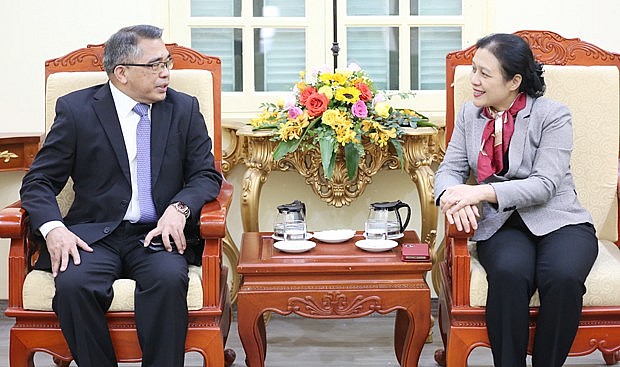 VUFO President Nguyen Phuong Nga (R) receives Philippine Ambassador Meynardo Los Banos Montealegre (L) (Photo: VUFO)
Philippine Ambassador: Tet is the most striking Vietnamese occasions
Philippine Ambassador Meynardo Los Banos Montealegre said of all the Vietnamese occasions, Tet has been most striking for him because of the deep importance of this holiday to the Vietnamese. It reflects the value of family and friends, tradition and culture as it is still the center to every Vietnamese individual despite the aspiration of Vietnam to be a modern society.
Like Christmas, the Tet holiday is the occasion for everyone in Vietnam to look back at their life for the past year and value the inspiration and sacrifices of their ancestors, families, and friends throughout the years, and to be revitalized and inspired to start anew and strive for a better year, Montealegre said.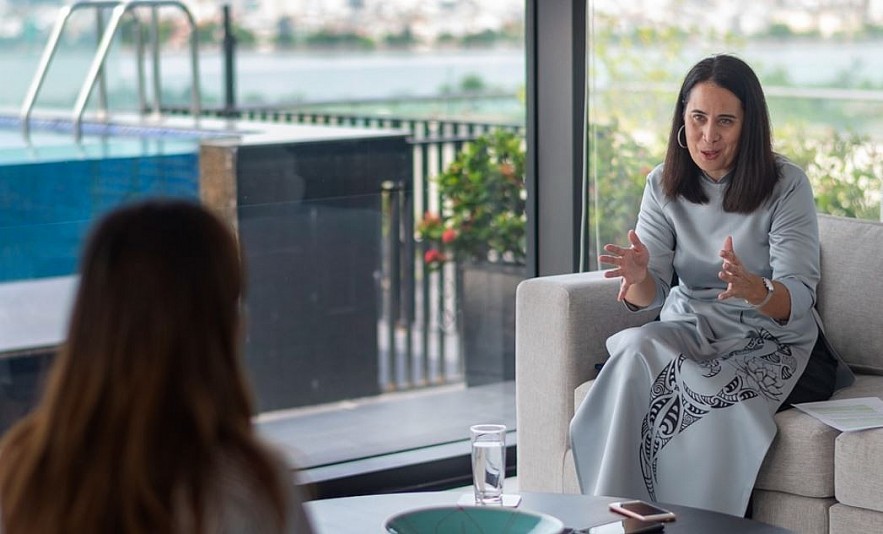 New Zealand Ambassador Tredene Dobson in ao dai (Photo: Zing)
New Zealand Ambassador: Tet is the warmth of love and connectivity
According to New Zealand Ambassador Tredene Dobson, what she really loves about Tet is the feeling of warmth, the feeling of love, and connectivity - particularly with families as they come together at this special time. This is very similar to the spirit of the Christmas season in New Zealand.
She added this will be her second Tet in Vietnam, and she loves all the dishes that come out during Tet. "Last year, I got to try out a lot of new Tet foods so I'm hoping to even expand that further this Tet."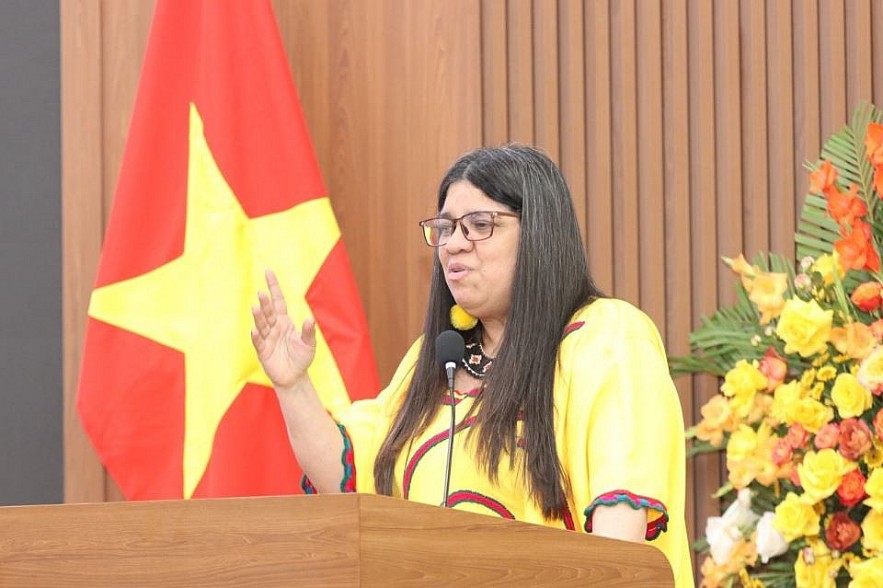 Venezuelan Ambassador Tatiana Pugh Moreno (Photo: Thu Ha)
Venezuelan Ambassador: Tet is a fascinating festival for people in the West
Venezuelan Ambassador Tatiana Pugh Moreno described Tet as a fascinating festival for people in the West, noting she is happy to welcome the Lunar New Year and festive activities in the most beautiful season of the year in Hanoi and Vietnam as a whole.
Tet is an occasion to gear toward family values and make plans for the New Year. It is also an occasion to taste banh chung (square glutinous rice cake), decorate the embassy and private home to ring in the New Year, the diplomat went on.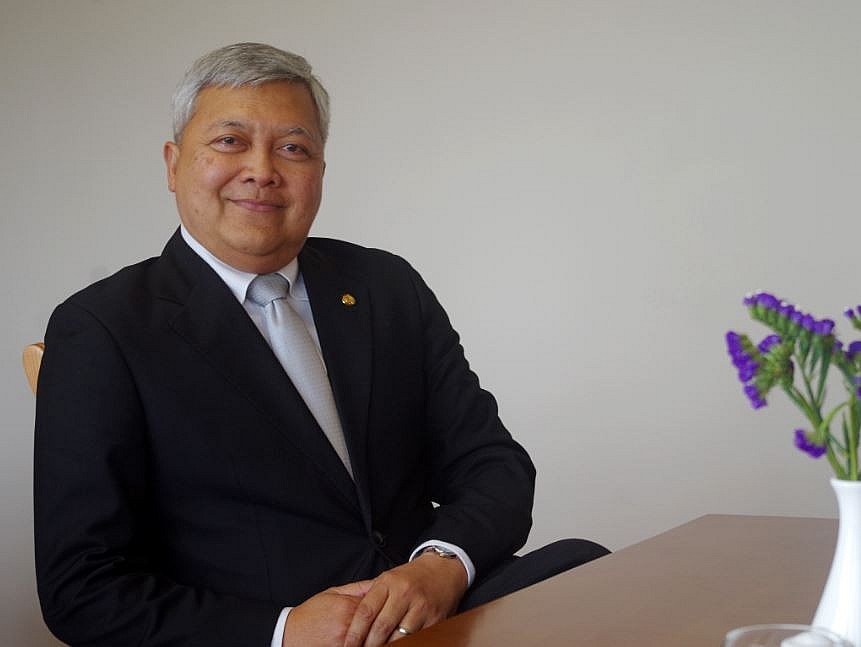 Former Indonesian Ambassador to Vietnam for the 2016 to 2020 term Ibnu Hadi (Photo: Dang Cong San)
Former Indonesian Ambassador: Only in Vietnam one can fully experience Tet vibe
"I miss the traditional Tet atmosphere in Vietnam," the former Indonesian Ambassador to Vietnam for the 2016 to 2020 term Ibnu Hadi shared with a VOV correspondent in Jakarta ahead of the Lunar New Year. During his tenure of more than four years working in Vietnam, former Ambassador Hadi participated in a broad array of activities across many fields, including politics, diplomacy, economy, culture, and sports in order to further promote relations between the two countries.
Having celebrated the Lunar New Year in Vietnam many times, former Ambassador Hadi has interesting feelings about Vietnamese Tet. "Tet is a typical Vietnamese holiday. You can only feel and fully experience it while in the country. I am also fortunate to have the opportunity to enjoy the traditional Tet atmosphere of Vietnam. I am impressed with the traditional customs of the Vietnamese people during Tet, the rich cuisine and the atmosphere to welcome the New Year.
I really miss that atmosphere. I hope all Vietnamese people as well as tourists can really enjoy the traditional Tet festival atmosphere after the Covid-19 pandemic disrupted all activities," the diplomat shared.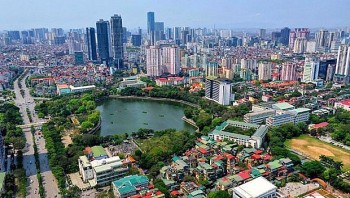 National
Vietnam News Today (Jan. 29): Quang Ninh: Cross-border trading with China resumed after Tet; Hanoi in the world's top three culinary destinations: Tripadvisor; Intertwined opportunities, challenges for Vietnam's economy in 2023; Supermarkets, traditonal markets gradually resume normal operations amid abundant supply.