Discover Five Beautiful Camping Sites Near Ho Chi Minh City
Dau Tieng Lake (Tay Ninh), Co Thach Beach (Binh Thuan), or Ta Dung Lake (Dak Nong) are the most beautiful camping sites near Ho Chi Minh City that attract the city's nature lovers.
1. Dau Tieng Lake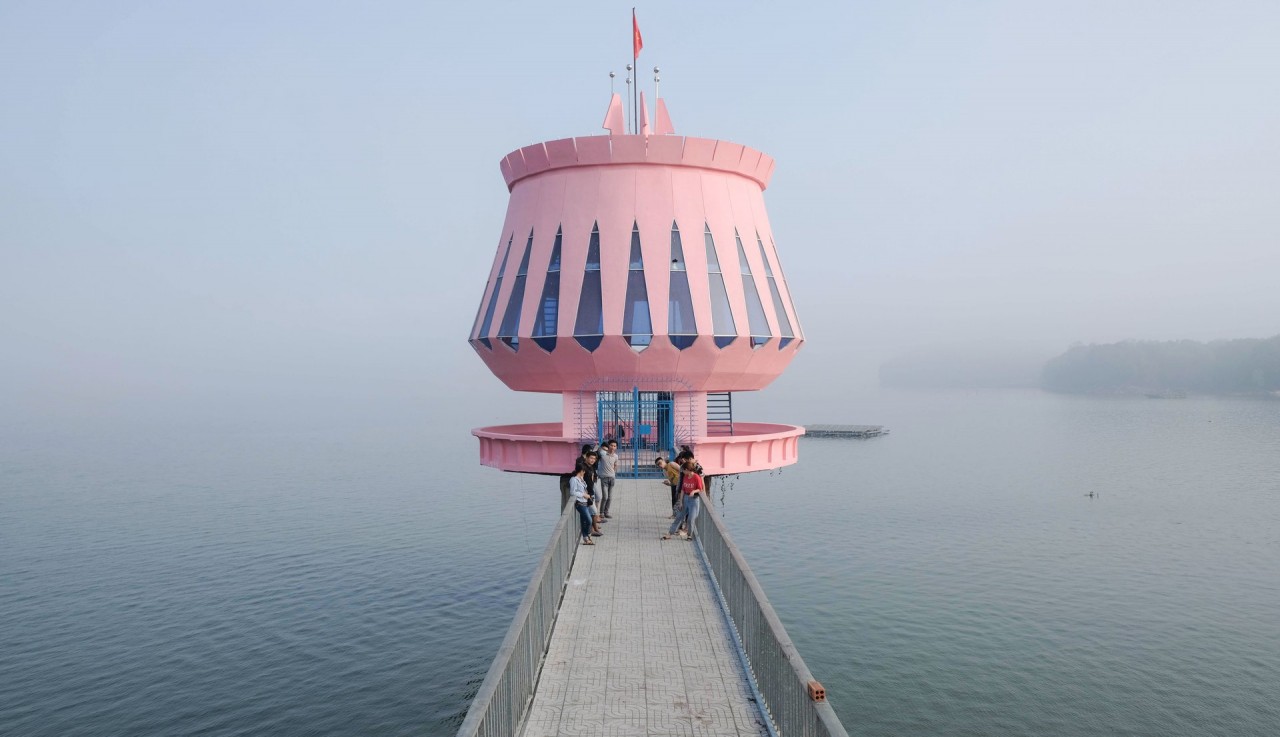 Photo: Thao Ly
Located about 90 kilometers from Ho Chi Minh City and 20 kilometers from Tay Ninh, Dau Tieng Lake is an ideal camping destination for relaxing with your friends or family. Recently, this place has become more well-known among young people and foreign tourists for a lot of exciting experiences, camping, and watching the sunset together.
The lake is the largest irrigation reservoir in Vietnam with a capacity of 1.6 billion cubic meters, supplying sufficient water for crops in Tay Ninh as well neighboring provinces. Especially, Dau Tieng Lake is also a frequent place for sightseeing. Being far away from the residential area, the lake has crystal-like, clean water and on sunny days, the water reflects the blue color of the sky.
To reach the lake, you can follow the National Highway No.13 to Thu Dau Mot Town in Binh Duong Province. When reaching the second highway toll station on Binh Duong Boulevard, tourists turn right to Nguyen Chi Thanh Street (744 Street) and run through this street for about 30 kilometers, and turn right at the T-junction of Thanh Tuyen Commune in Ben Cat District. You then come to the center of Dau Tieng Town of Dau Tieng District and follow this street to Dau Tieng Lake.
2. Ta Dung Lake (Dak Nong)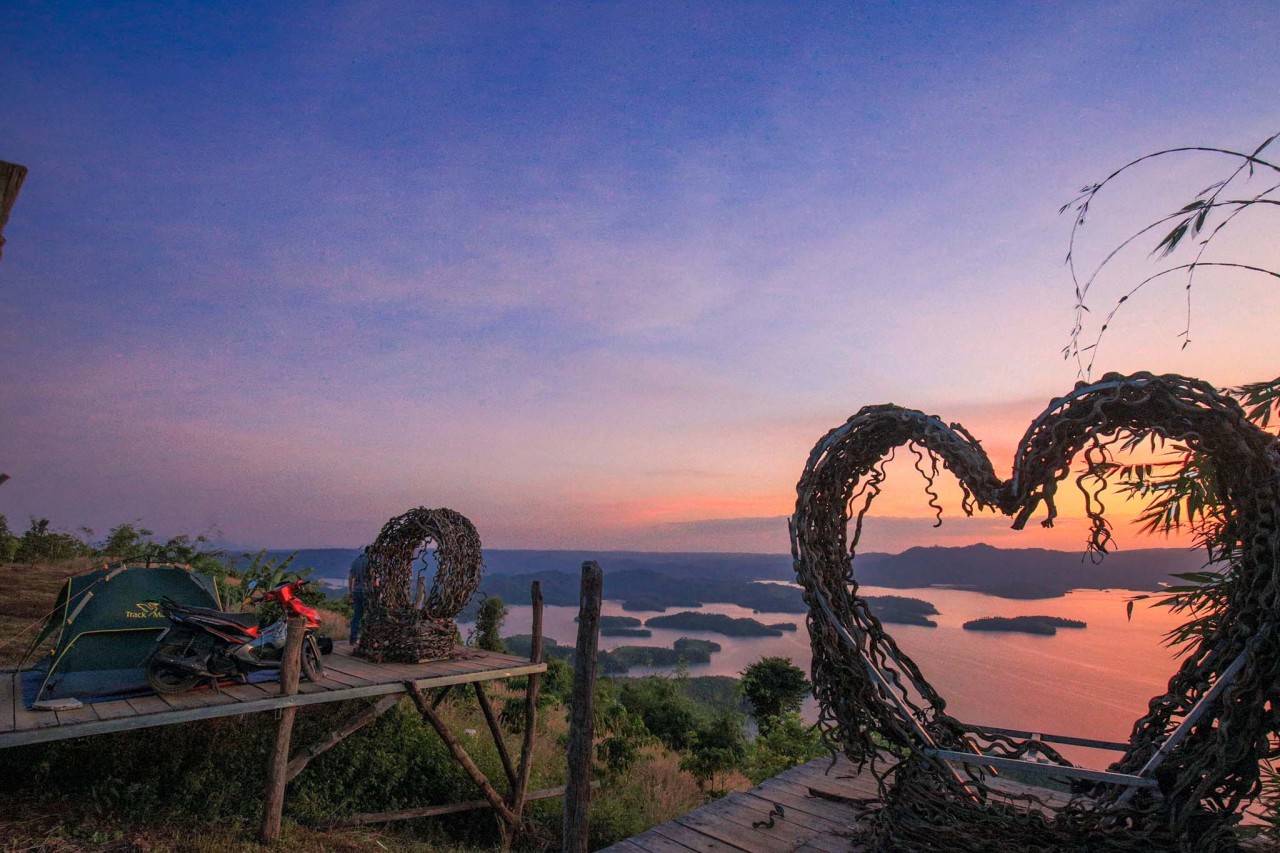 Photo: Nguyen Thanh Tuan
Ta Dung Lake is an ideal tourist spot for people who enjoy nature and love exploring the wilderness. This mesmerizing place contains about 40 islands, both big and small, which are located on the surface of the water. Hence, it was called "Ha Long Bay" of the Central Highlands. With only more than 6 hours' driving from Ho Chi Minh City, Ta Dung Lake is considered a famous camping site for people to visit and relax on the weekend.
The best time to see Ta Dung Lake is from August to December when the water level is high, the water is crystal clear after the rains and the trees on the islands wear a lovely shade of green.
Tourists can enjoy several fun activities here, or stay at one of the luxury hotels and resorts that are located at Ta Dung Lake. It is also an awesome camping site for your family or friends to have team-building activities, overnight camping, BBQ parties, etc.
If tourists want to visit the islands, they can hire a boat with a reasonable price around the lake, then have dinners and participate in some fun underwater activities on the islands.
3. Tan Thanh (Tien Giang)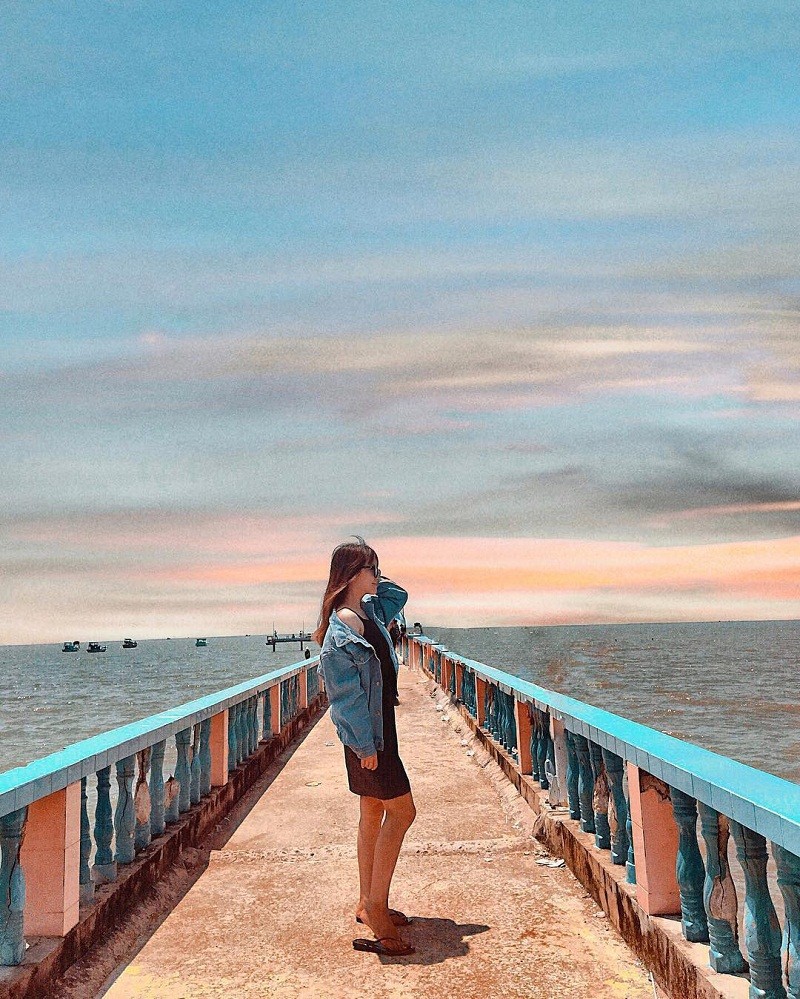 Photo: Travelgear
Tan Thanh Beach is located in Go Cong Dong, Tien Giang province. One of the highlights of the beach is the unique black sand, making for some stunning photos. Located about 80 kilometers from Ho Chi Minh City, Tan Thanh Beach is considered to be an ideal camping spot for the weekend. You can also have the best seafood dishes such as clams, sam, nail snails, blood cockles, etc, which are cooked deliciously.
It just takes you approximately 2 hours by motorbike to reach Tan Thanh Beach from Ho Chi Minh City. You'll travel along National Route 50 to Can Duoc. When you reach Long An, cross the bridge of My Loi, and keep going on National Route 50 to Go Cong Town. At the town, turn right to Provincial Route 862, and travel about 15km to Tan Thanh Beach.
4. Can Gio (HCMC)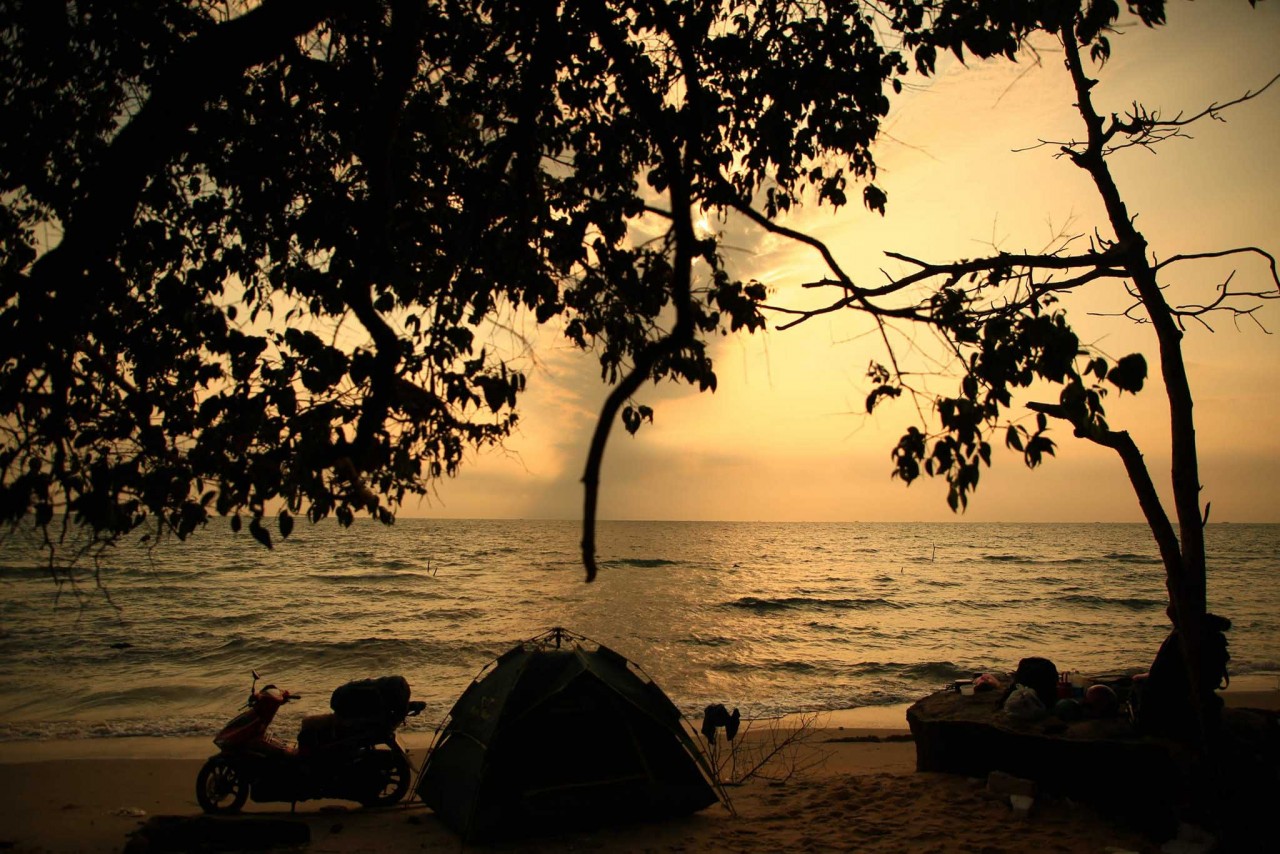 Photo: Nguyen Thanh Tuan
One of the most interesting camping sites on the weekend is Can Gio beach. Tourists visiting here can put up the camps, play fun games, sing together, and enjoy the best seafood plates. Can Gio is considered a "green oasis" for citizens to relax after a long and tiring working week. You can also go see Thanh An island, which is also a well-known place for adventurous people.
Can Gio is just about 50 km away from Ho Chi Minh City's center, so it is a good idea to have a day trip to Can Gio if you want a short trip to stuff in your busy schedule. There are many transportations to go to Can Gio since it is relatively near. The two popular ways are by bus and by motorbike.
5. Co Thach (Binh Thuan)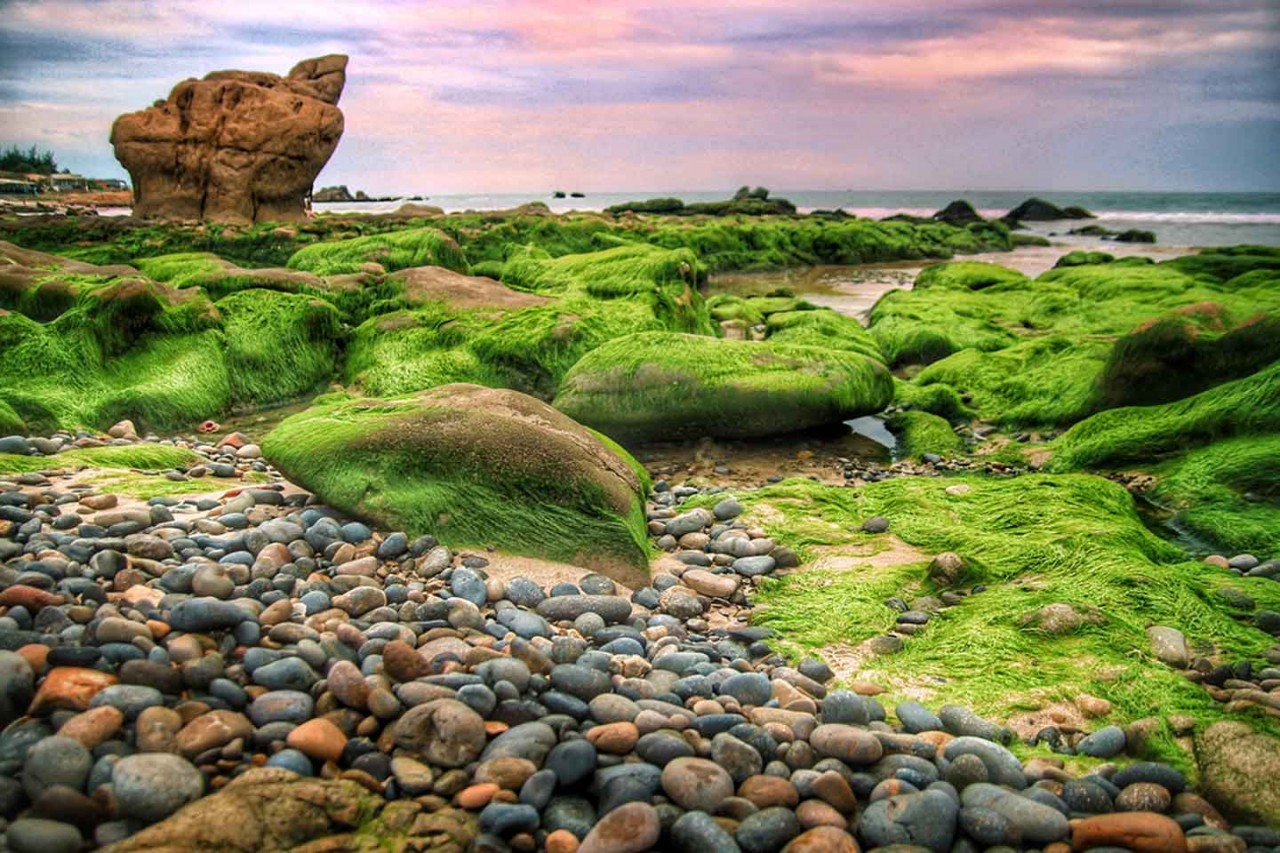 Photo: Gonatour
Co Thach beach, which is located in Tuy Phong (Binh Thuan), is about 300 kilometers from Ho Chi Minh City. Like other secluded beaches in Binh Thuan, Co Thach beach still remains the pristine beauty with crystal clear water. Recently, many groups of young travelers choose Co Thach as the ideal camping destination for the weekend, watching the sunset and enjoying the fresh air of the sea.
Opportunity to Revive Vietnam Tourism

After nearly two years of being closed off due to the Covid-19 pandemic, the government has decided to open the border again to international tourists ...