Vietnam Through Young Traveller's Camera Lenses
Have you been to all the places in Vietnam? These photographs were taken by Nguyen Son Tung, who has been to 30 provinces around the country.
After the Tet holiday, 30-year-old Nguyen Son Tung, from HCMC, traveled to five provinces of the Central Highlands: Tien Giang, Ben Giang, Tra Vinh, Can Tho, and Soc Trang on his motorbike, and took many mesmerizing photographs.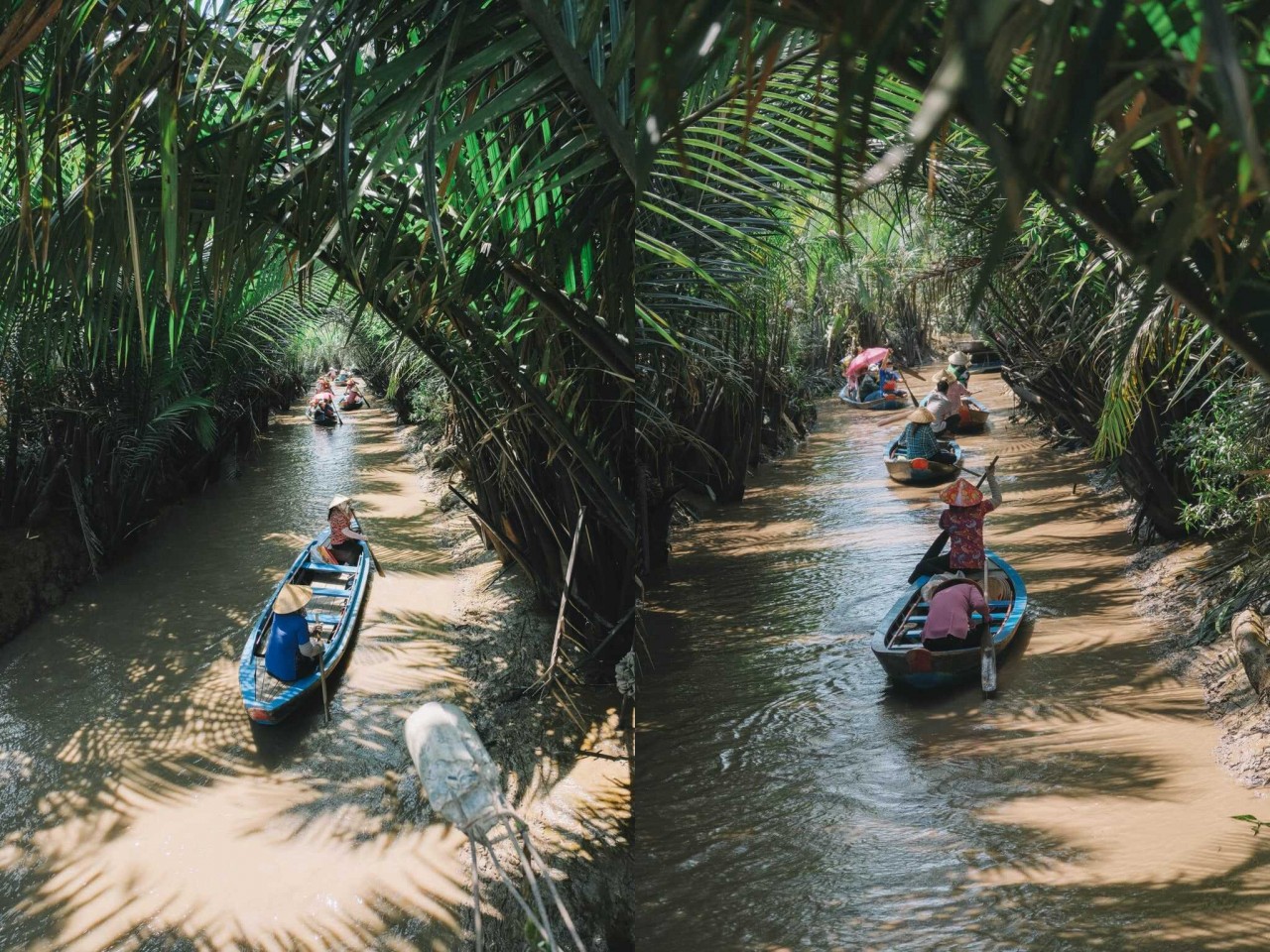 Photo: Nguyen Son Tung
My Tho (Tien Giang province), not far from Ho Chi Minh City, brought many great expectations to Son Tung.
The city is not large, but it has many attractive spots. Nothing is better than walking along the river banks, taking pictures of the boats floating on the water, and looking at the petite old houses near the banks.
Meanwhile, Cai Rang floating market is a familiar tourist destination for people who enjoy experiencing the culture and lifestyle in the Central Highlands.
A sailor named Mai sails to Son Tung and his friends visit the market, introduce them to different kinds of fruits, and watch life moving along the river.
They also have a chance to have a new experience: drinking coffee while sitting on a floating boat.
Life is all the journeys. Photo: Nguyen Son Tung
"When the passenger boat and the coffee selling boat come close, the first thing the sailors do is tie the two boats together, then prepare the food and drinks. I tried a hot glass of soymilk, and it tasted delicious" Son Tung said.
During the journey in the Central Highlands, Soc Trang was not the first name that came into his mind. He did not expect much from this place, but in the end, the experience that it brought was more than what he and his friends thought.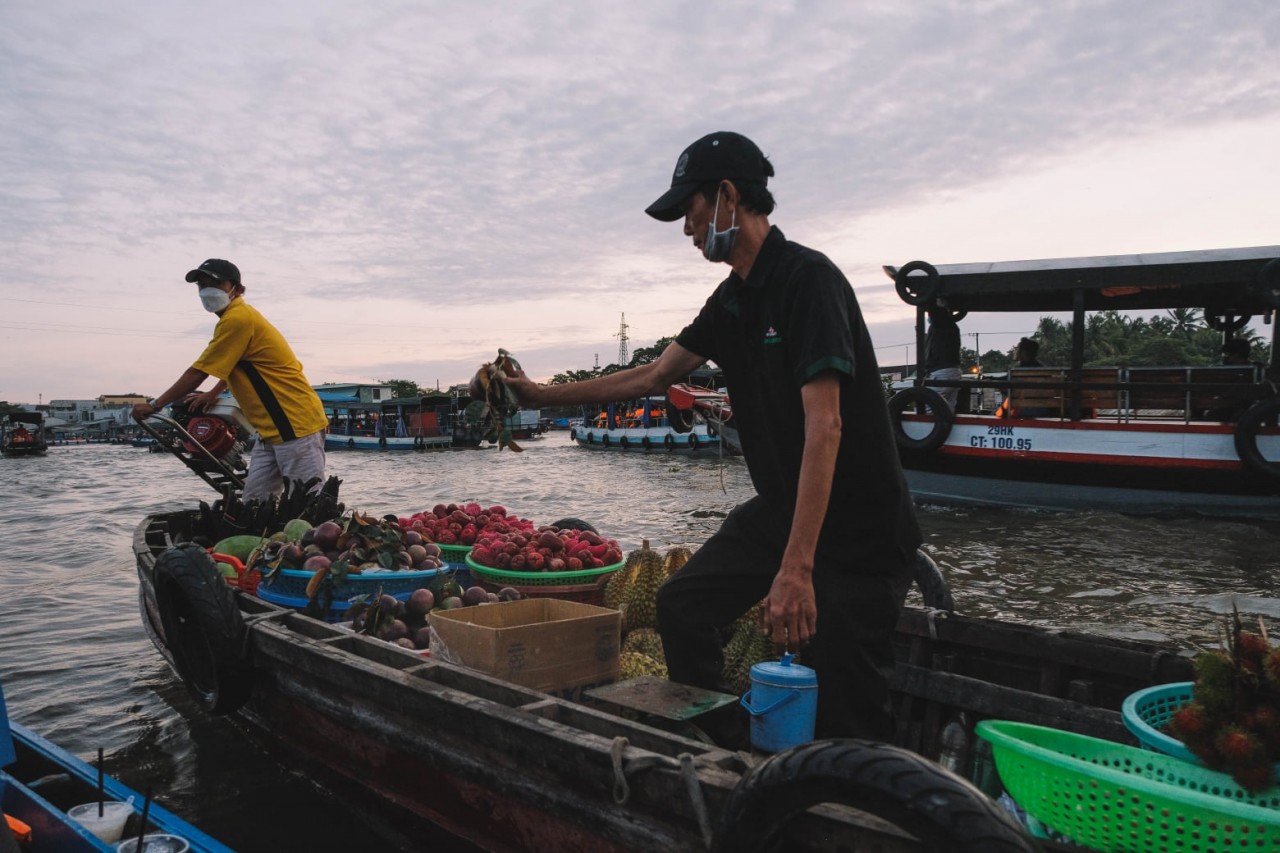 Cai Rang floating market. Photo: Nguyen Son Tung
It was the moment when they accidentally stepped into Som Rong pagoda and were immediately attracted to the beautiful scenery, from the monks to the architectures, the patterns, and the stories written on the walls, which stood out
"From that moment, this place greatly captured my interest. Perhaps, I will spend more time learning about it one day, and also the religious architecture here," Tung said.
Local stories
Son Tung used to study at Arena Multimedia, before learning illustration and design at Niigata College of Art and Design in Japan.
He was twice invited by the Japan Tourism Organization to be the tourism ambassador for Hokkaido.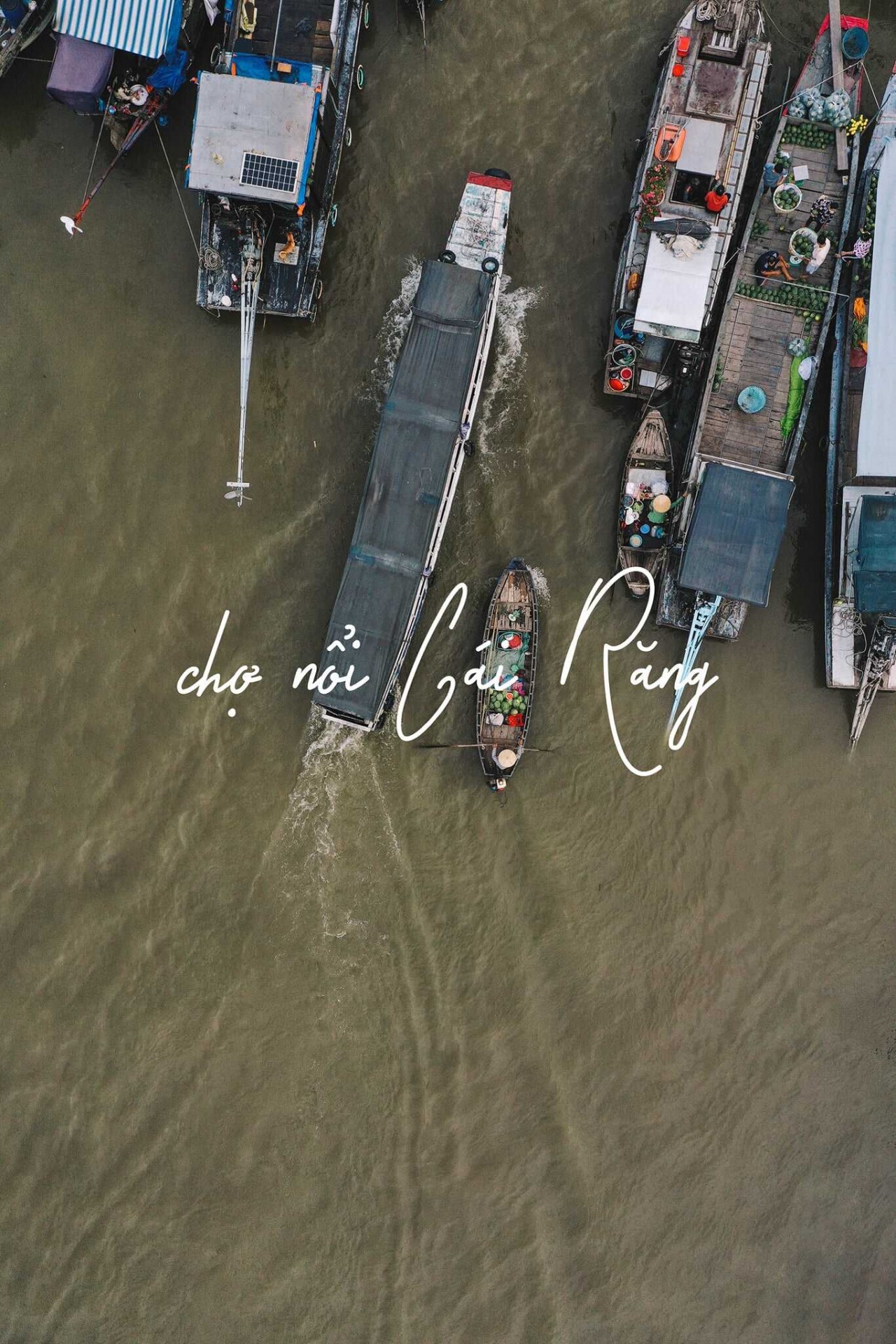 Photo: Nguyen Son Tung
In 2019, after graduating from Niigata College of Art and Design, Son Tung made a trip across Japan on his Cub 90.
He started from Niigata in June and was back in Tokyo at the beginning of August 2019 with his luggage, four cameras, and a laptop.
He refused all the invitations from different tourism companies in Japan and came back to HCM city to open his book café on Le Loi street, District 1. He also spends time pursuing his passion for travel photography.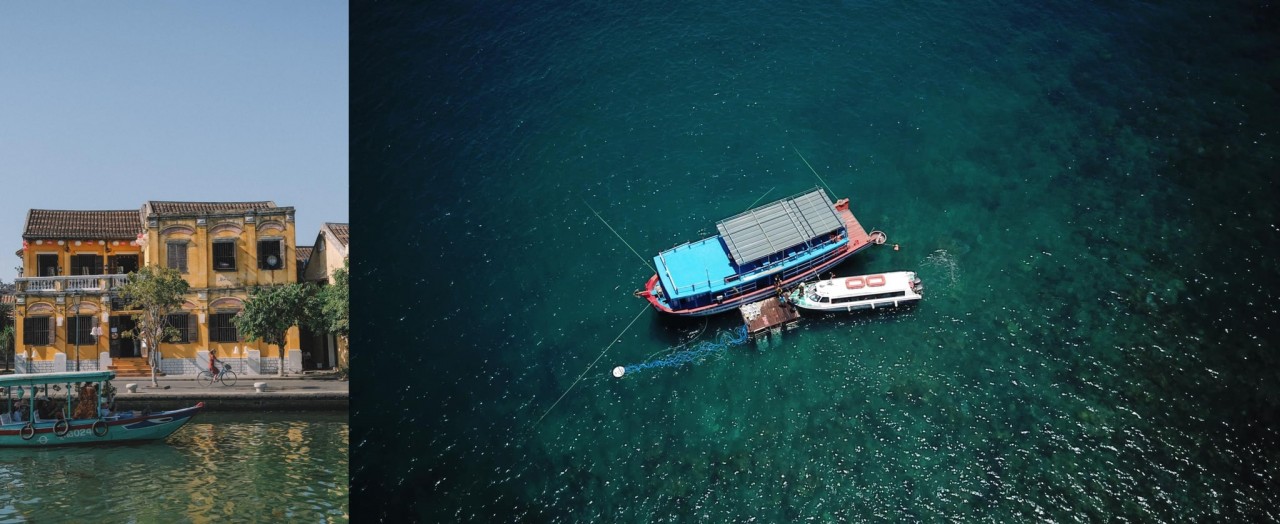 Photo: Nguyen Son Tung
Each year, Son Tung travels to several different places on his motorbike, stopping and taking photographs along the way and talking to local people.
From Sai Gon, it is fairly easy to move to different places such as Binh Duong, Dong Nai, Long An, and other provinces of the Central Highlands. Son Tung has traveled to a total of 30 provinces around Vietnam.
One of his most memorable trips was when he visited Kon Bring village, which is about 5 km from Mang Den town, Kon Tum. This petite village nestles under a valley and is surrounded by green forests, which creates peaceful and quiet scenery.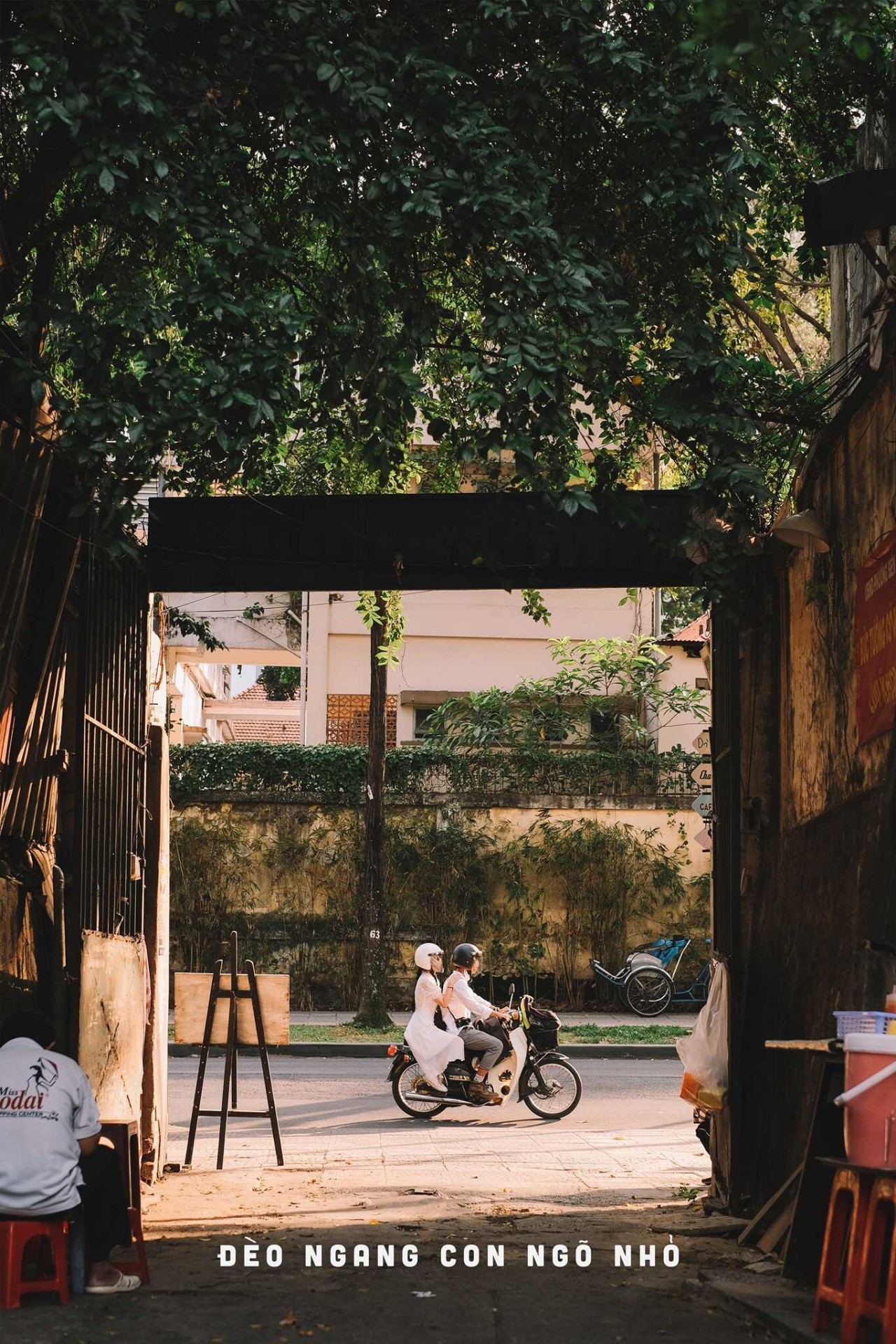 Photo: Nguyen Son Tung
"Mang Den town is not only beautiful, but it is also a place to escape from busy dail life, and immerse in the tranquility and wilderness of the Central Highlands.
I remember being invited by a villager to visit his family and had some drinks with them. We talked about a lot of things. It was one of my most beautiful memories " Son Tung said.
Passion for traveling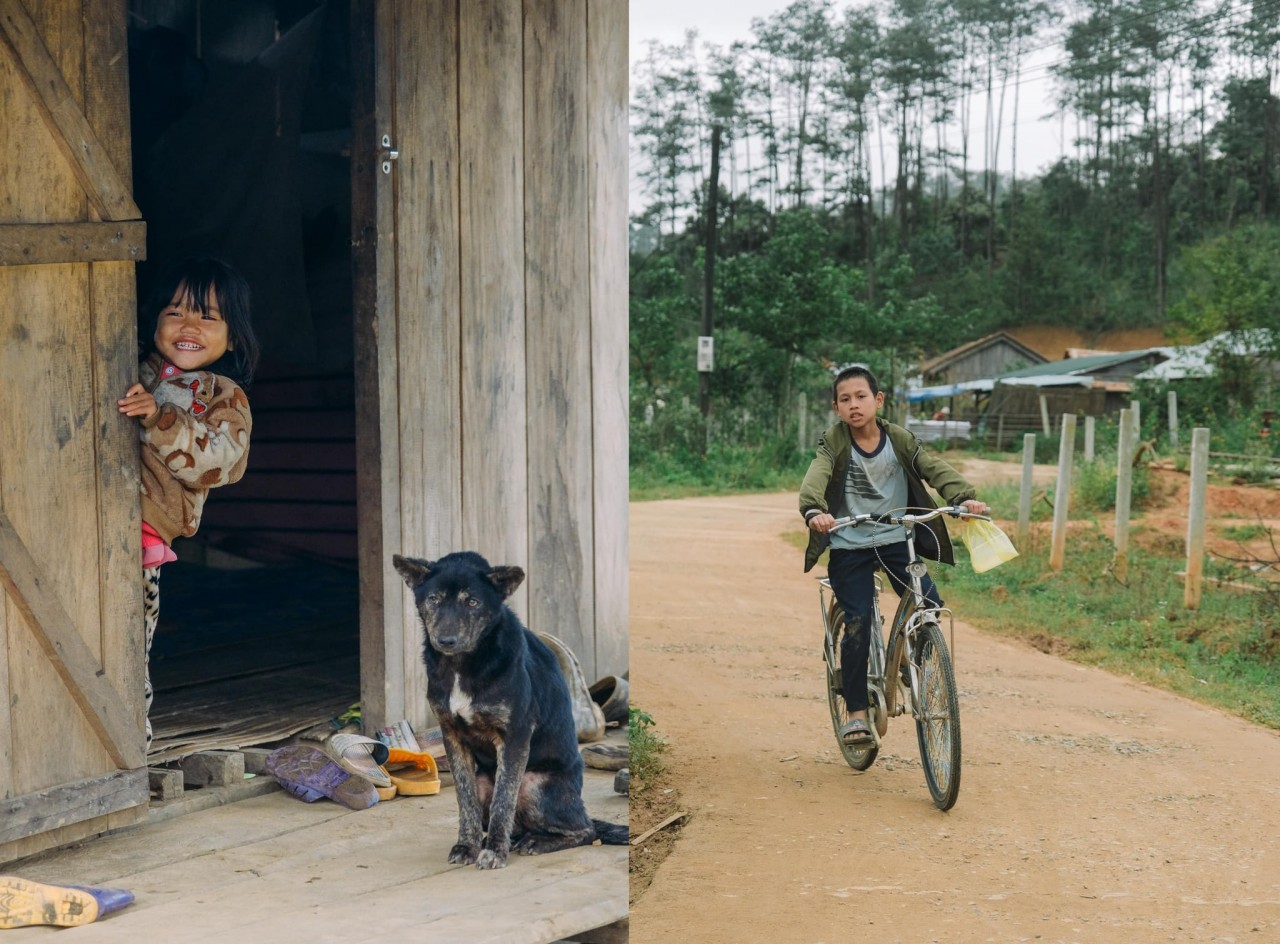 Photo: Nguyen Son Tung
Nguyen Son Tung does not call himself a travel blogger, but beautiful images of people and places are perfectly captured by his camera lens.
They bring positive emotions and new knowledge about the places that he has spent searching and visiting.
The fan page "Lac" created by Son Tung has gained nearly 72,000 followers and works as a travel guidebook for young people.
"There is no perfect place without flaws. As a person who loves traveling and connecting to other people, I love telling them the stories that I have heard, and about the beautiful spots that have totally captured my heart," the photographer said.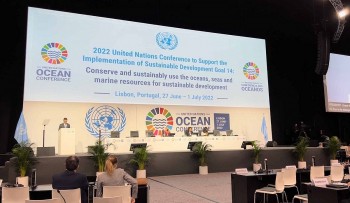 Viet's Home
Vietnamese representatives reaffirmed the nation's commitments to developing blue and sustainable oceans while attending the UN Ocean Conference (UNOC) held in Lisbon from June 27 to July 1.