Discover Lang Co – One Of The Most Beautiful Bays In The World
Located at the foot of the majestic Hai Van mountain, Thua Thien – Hue, Lang Co Bay is considered one of the most beautiful and mesmerizing bays in the world.
Lang Co Bay is located about 60 kilometers from Hue city, and 25 kilometers from Danang. From a distance, this place looks like a lovely painting of a fairyland.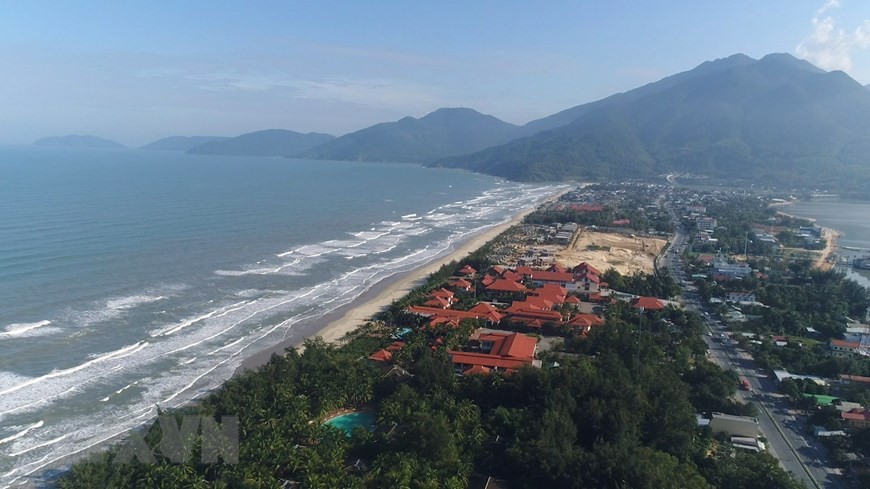 Lang Co Bay, which is located at the foot of Hai Van Pass, is one of the world's most beautiful bays. Photo: TTXVN
This place is famous for its beautiful natural scenery, including rivers, mountains, sea, and lagoons which make it attractive to many tourists from all over Vietnam. Until now, Lang Co Bay still has many interesting and mysterious things that await to be discovered by travelers around the country.
The long white-sand beach with blue seawater of Lang Co may capture every visitor's heart at first sight. Visiting Lang Co Bay at the sunset, you may feel nostalgic when seeing a peaceful fishing village with a boat sailing in Lap An Lagoon (near Lang Co bay), together with flocks of storks flying back to their nest.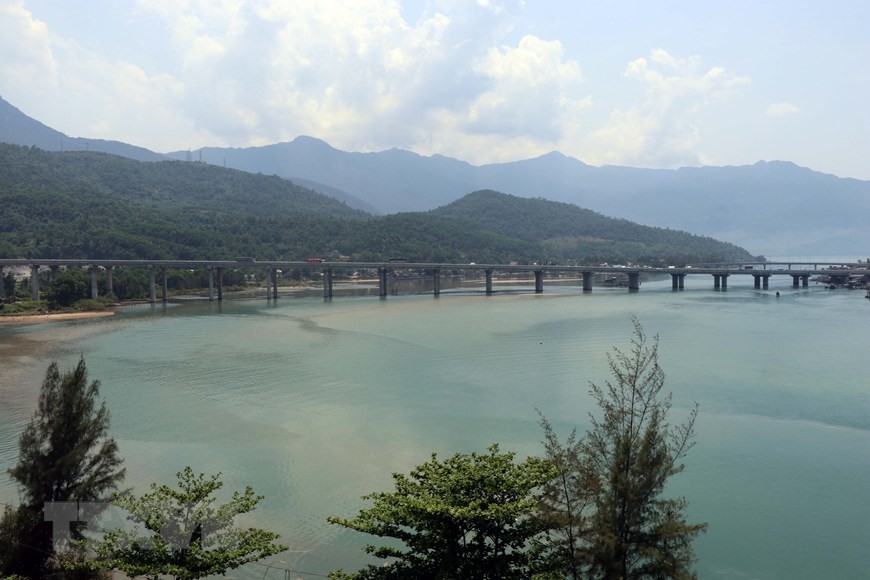 The wild beauty of Lang Co Bay. Photo: TTXVN
In 2009, Lang Co Bay is acknowledged as one of the 30 most beautiful bays in the world by the Club of the World's Best Bays (Worldbays). This is the 3rd Vietnam owns the bay which is listed on the club's list after Halong Bay and Nha Trang Bay.
What is the best time to visit Lang Co Bay?
Summer is the perfect time to visit Lang Co. Photo: TTXVN
Summer will be the perfect time for a delightful trip to Lang Co bay, and to avoid the heat waves. Nothing is more perfect than enjoying a relaxing day on the beach of Lang Co and swimming in the cool, fresh water.
From August to November, the weather in Hue is relatively bad with constant rain and storms, which are not suitable for a trip at this time of the year. Tourists are also advised not to get close to the beach, as it can be dangerous.
From December to the end of February, the weather in Hue is a bit cold, so it is only suitable for sightseeing rather than swimming at this time.
How to get to Lang Co Bay
By bike:
Since the distance from Da Nang and Hue to Lang Co beach is not too far, riding a motorbike is the first choice for young people who love freedom.
You can hire a motorbike to the hospital for VND 150.000 (US$6.48) per day to move around Lang Co bay. A special thing that this experience brings is that you can discover every corner of Hai Van Pass and other places around the bay.
Photo: Vietnam Discovery
Car:
If your health does not allow you to drive, or you do not have the skills, a better option is to hire a private car.
You can rent a self-drive car if you have a license or you can take a taxi/grab to get to Lang Co beach. For this kind of vehicle, the price is a bit expensive than hiring a motorbike, but it is considered very safe.
Train:
Aside from the 2 types of vehicles mentioned above, there are also trains that you can take to travel to Lang Co bay. Because there is a train station in Lang Co town, you can buy train tickets from Da Nang and Hue stations to Lang Co station.
Bus:
From Hue you can take bus no.7, departing regularly from 5:30 AM till 5:00 PM.
Where To Stay In Lang Co Bay?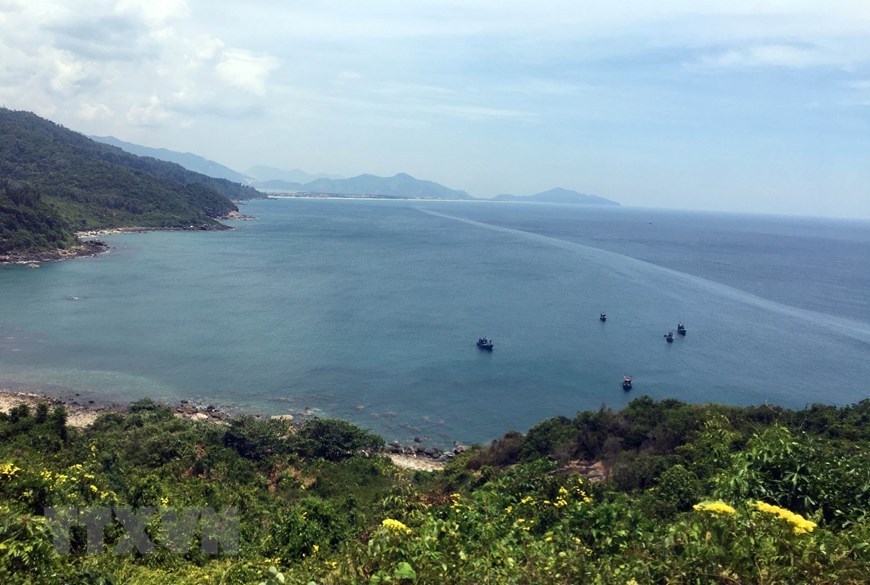 The scene of fishing boats near Lang Co Bay. Photo: TTXVN
Finding motels in Lang Co is not difficult. There are two options for you, beachfront motels or motels across the National Highway, the price is almost the same, the lowest is about VND 300,000 (US$12.98)/ room. Lang Co Beach stretches for more than ten kilometers, and to the foot of Hai Van Pass, it should be waved at any sea level. The lower the end, the wider the beach and the quieter waves. Here, you will meet a simple fishing village with rustic boats.
What to see in Lang Co bay?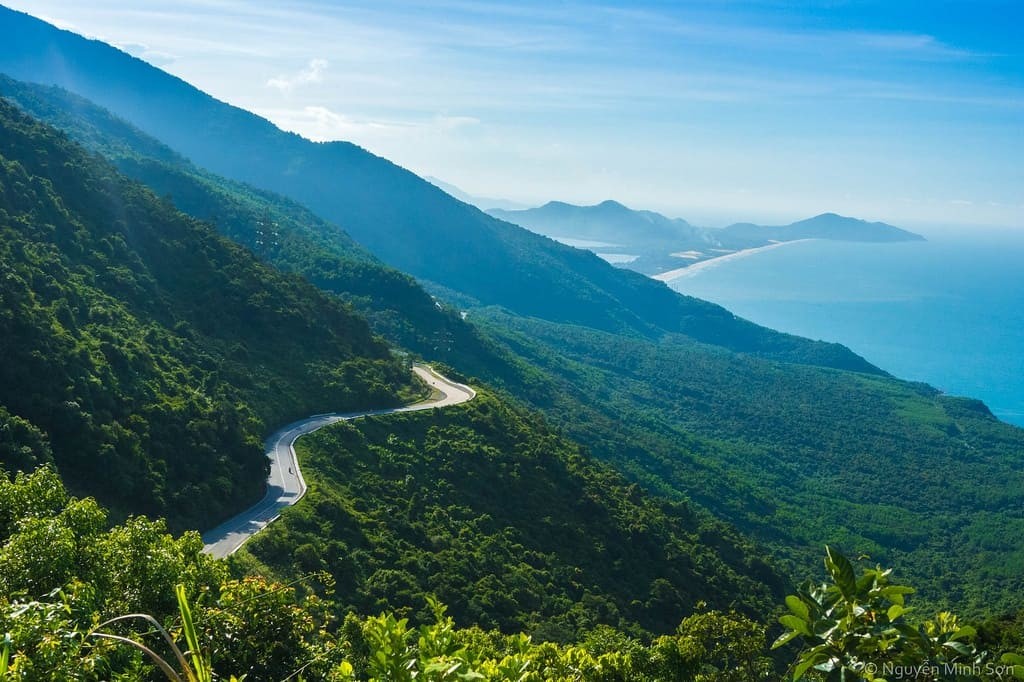 The majestic Hai Van pass. Photo: Vietnam Discovery
Lang Co beach is a highlight for tourists who come here for the first time. Lang Co beach is definitely one of the cleanest beaches in Vietnam. Being immersed in the sea in the early morning would be the best feeling you've ever had, clearing all your stresses and thoughts at once. If you stay in a resort, usually you will be given access to the resort's own sandbank, therefore there will not be so many people at the beach, which adds to the privacy and the wonderful silent atmosphere.
Having the most pleasant climate within Indochina, Bach Ma mountain covers a huge ecosystem, including about 500 species of plants such as rosemary, rosewood, etc, and a variety of rare creatures such as black-crested pheasant, star pheasant, etc. Trekking between clouds and mountains and admiring the majestic beauty of nature will make you feel like you're in heaven. This unique experience will be even more exciting for wildlife enthusiasts, so make sure you give it a visit when staying in Lang Co Bay.
Cruise along the Laguna Lang Co Canal. Photo: Vietnam Discovery
Lap An lagoon, also known as An Cu lagoon, is located at the foot of Phu Gia pass, surrounded by the majestic Bach Ma mountain, and faces Lang Co bay.
What to eat in Lang Co Bay
Lang Co Bay is loved not only for its wonderful nature, especially the rich sources of seafood such as oysters, lobsters, sea crabs, green mussels, blood cockles, sea fish, etc.
Besides Hue's specialties such as Banh Bot Loc, Com Hen, Nem Lui,.., you should also try the seafood at Lang Co. The seafood here is very fresh and is processed in its own way which creates a distinctive taste. A few recommended restaurants are Be Den Restaurant, Bien Ngoc Restaurant, Be Lai Restaurant, etc.
Friendship
To mark the 50th anniversary of the establishment of diplomatic relations between India and Vietnam and on the eve of the 132nd birth anniversary of President Họ Chị Minh, Indo- Vietnam Solidarity Committee organized a national seminar on "Ho Chi Minh and India" on 14th May 2022 at National Library, India.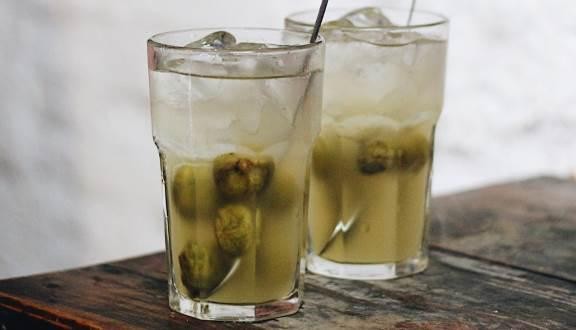 Travel
This summer, a lasting heat may overwhelm newcomers to Hanoi. Here is how to survive Hanoi's inescapabe heat with some delicious summer snacks!
May 16, 2022 | 10:19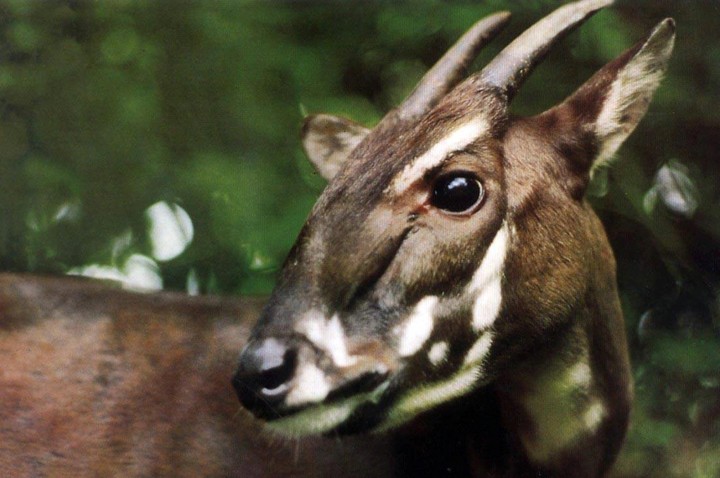 Travel
This national park is listed as one of the five Vietnam's national parks you should visit once in your life.
May 15, 2022 | 08:45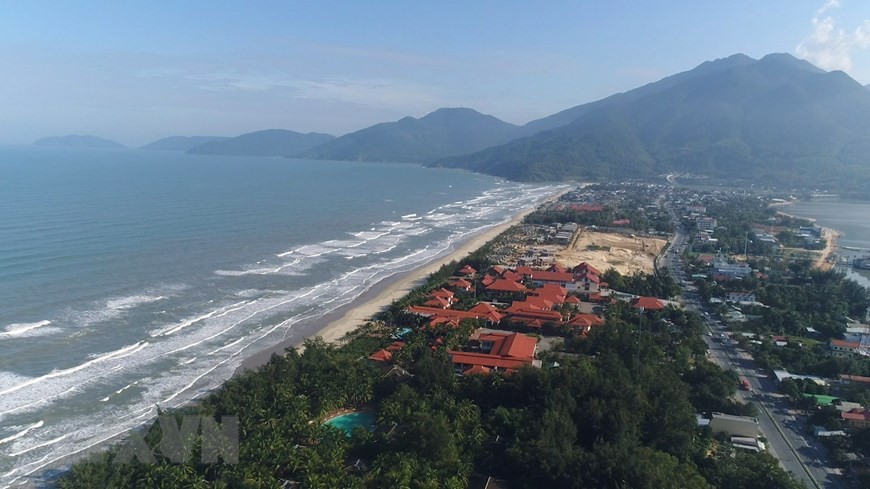 Travel
Located at the foot of the majestic Hai Van mountain, Thua Thien – Hue, Lang Co Bay is considered one of the most beautiful and mesmerizing bays in the world.
May 14, 2022 | 09:17