Discover the Most Luxurious Train Journeys Across Asia
All aboard passengers! We will take a ride on some of the world's most luxurious trains, from China to all the way to India.
UK's luxury travel agency Wayfairer invites tourists to Feel the rhythmic chug of the train and the natural breeze roll over you, immerse in the world-class service as you watch the landscape of exciting destinations present in front of your eyes. Here are some of the most anticipated train journeys in Asia.
1. The Eastern & Oriental Express: Bangkok to Singapore
Weave your way through the unspoiled tropical jungle that separates two buzzing cosmopolitan centers, on the iconic Eastern & Oriental Express (E&O).
This signature journey of the E&O, arguably the world's most famous train company, runs from Bangkok to Singapore on a three day, two night luxury experience.
Sip champagne and enjoy exceptional cuisine as you gaze out at gorgeous landscapes dotted with ancient temples and traditional villages. You'll travel in first class luxury with all the amenities of a 5-star hotel including gorgeous en-suite rooms filled with plush furnishings and fluffy robes and slippers.
Ambient jazz music floats through the air, reminiscent of the romance of another era. The carriages evoke a dreamy sense of grandeur, with cherrywood panelling and furnishings cloaked in Thai silks and Malaysian embroidery.
The journey is filled with fantastic stops and one of the highlights is a trip to the historical town of Kangchanaburi and the River Kwai, close to Bangkok. Here, you'll take a local raft down the river, passing under the Bridge Over the River Kwai and exploring the memorials of the infamous Thailand-Burma railway.
2. Train Suite Shiki-Shima: Japan
Amble through Japan on the recently opened Train Suite Shiki-Shima, hailed as one of the most luxurious trains in the world. This 5-star hotel on wheels is highly exclusive with only 17 luxurious suites carrying 34 passengers at a time.
If you are lucky enough to be awarded a ticket, you can choose between a two day trip exploring the Koshinetsu Region and southern Tohoku Region, or four day journey around the Hokkaido and the Japan Sea side of the northern Tohoku Region.
The train's lavish details include gold-plated carriages, plush observation cars, superb cuisine by Japan's first Michelin-star chef, Katsuhiro Nakamura, 24-hour butler service, piano concerts, glass fireplaces and deep bathtubs of hinoki cypress with window views.
There's also a maisonette suite with a bedroom on the lower floor, living room on the upper floor and a bathroom in between boasting carpeted floors and and walls lined with 'washi', Japanese paper latticework.
You'll receive bespoke Swarovski binoculars so you won't miss a thing as you rumble through the picturesque landscapes of lush terraced rice paddies, tranquil mountain villages, ancient temples, working farms and rolling vineyards.
3. Victoria Express: Hanoi to Sapa, Vietnam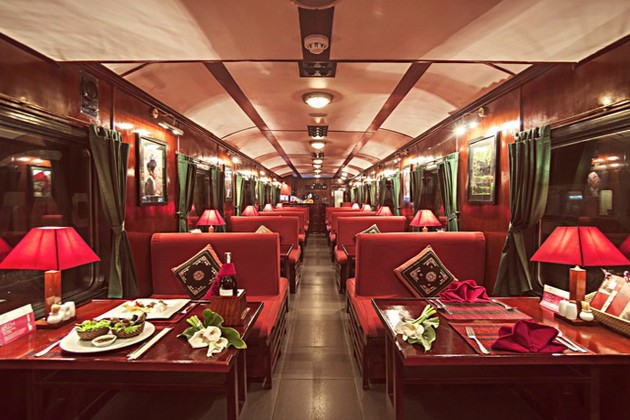 Photo: Vietnam Online
Venture to the spellbinding hills of Sapa aboard Vietnam's most luxurious and private train. The Victoria Express' lavish carriages are exclusively reserved for Victoria Sapa Resort's in-house guests only.
You will begin your adventure among the temples and centuries-old charm of Hanoi, winding your way through the enchanting mountains, glimmering terraced rice paddies and traditional villages.
The journey is a 10-hour overnight trip arriving in Lao Cai the following morning, just a one-hour drive from Sapa. A transfer to Victoria Sapa Resort can be arranged prior to your arrival, and you'll arrive at this incredible mountain resort ready to explore this magical region with mountain biking, hiking to Indochina's tallest mountain and cultural visits to the surrounding hill tribe villages.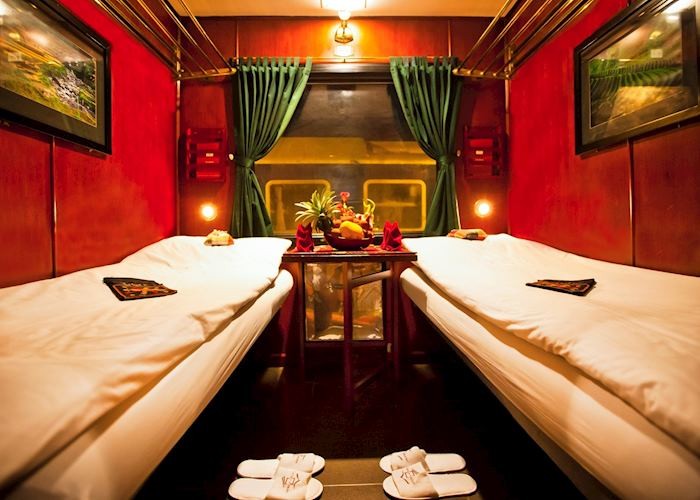 Photo: Asia Open Tours
The train itself is a grand affair, with an elegant dining carriage serving delicious meals and fine wines and two luxurious sleeping carriages accommodating a maximum of 48 passengers.
Choose from 4-berth Superior Cabins or 2-berth Deluxe Cabins decked out with air-conditioning, comfortable beds, toilets, gorgeous wood-panelling, stunning Indochinese styling and oversized windows to soak up the wondrous landscapes.
4. The Vietage: Da Nang to Quy Nhon, Vietnam
Vietage was launched in July 2020, but was suspended in April last year as the fourth wave of the coronavirus hit the country hard.
The train has six cabins with two seats along the window each to offer passengers views of the green rice fields, mountains and sparkling coastline of central Vietnam.
Your high-end journey will include a complimentary three-course meal, free flow of wine and beer and a head and shoulder massage. Last year CNN listed Vietage among Asia's six most amazing journeys.
With Vietage, you are able to pre-select your meals at the time of booking. There are options for vegans, pescatarians and carnivores (or however you identify) and the team of this luxury train in Vietnam truly went out of the way to accommodate our multiple and complex dietary requirements.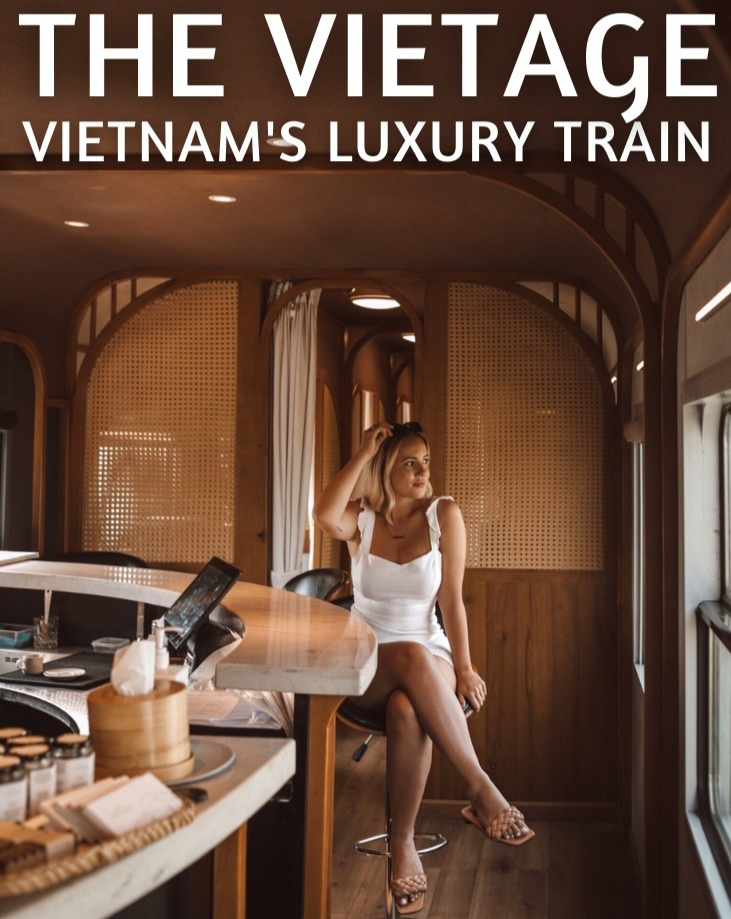 Photo: Alyshia Turchyn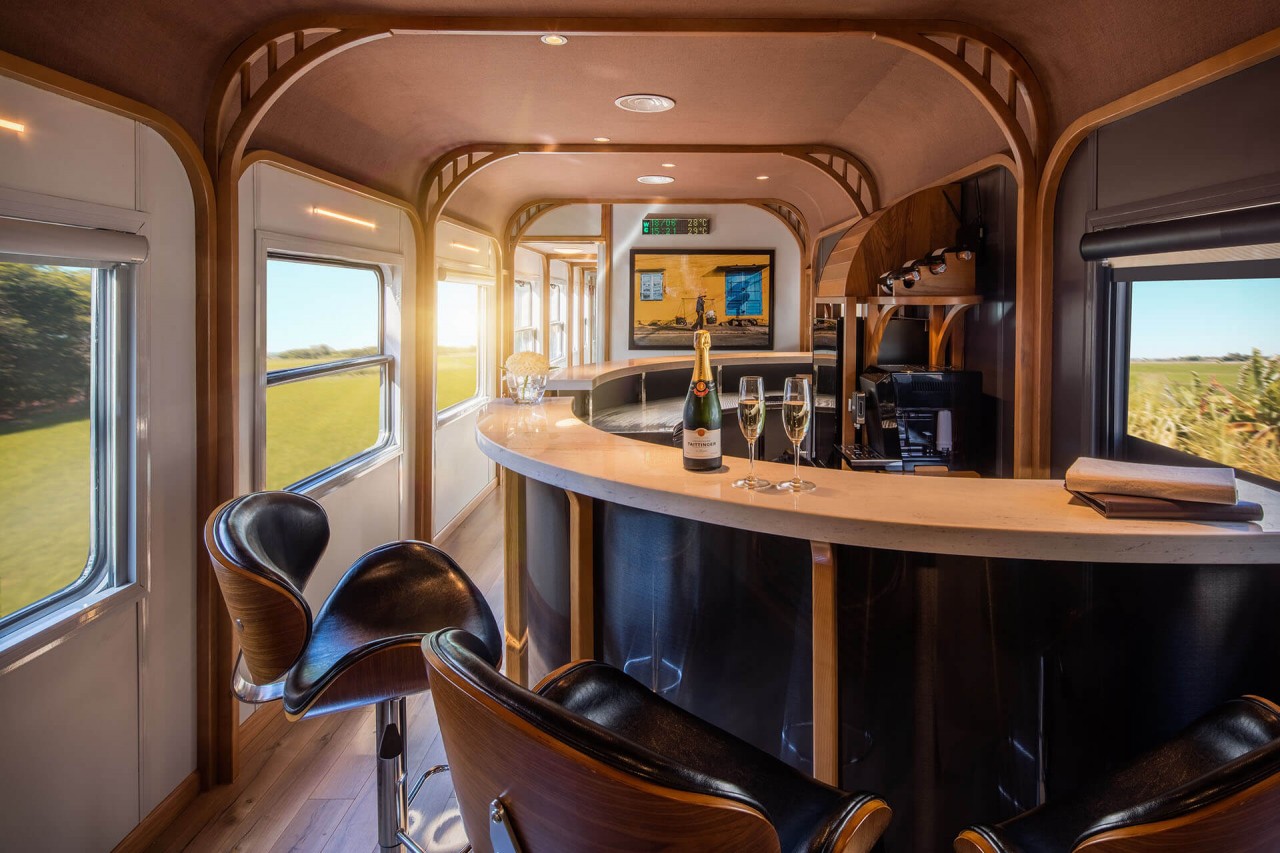 Photo: Thanh Nien Online
5. The Maharajas Express: India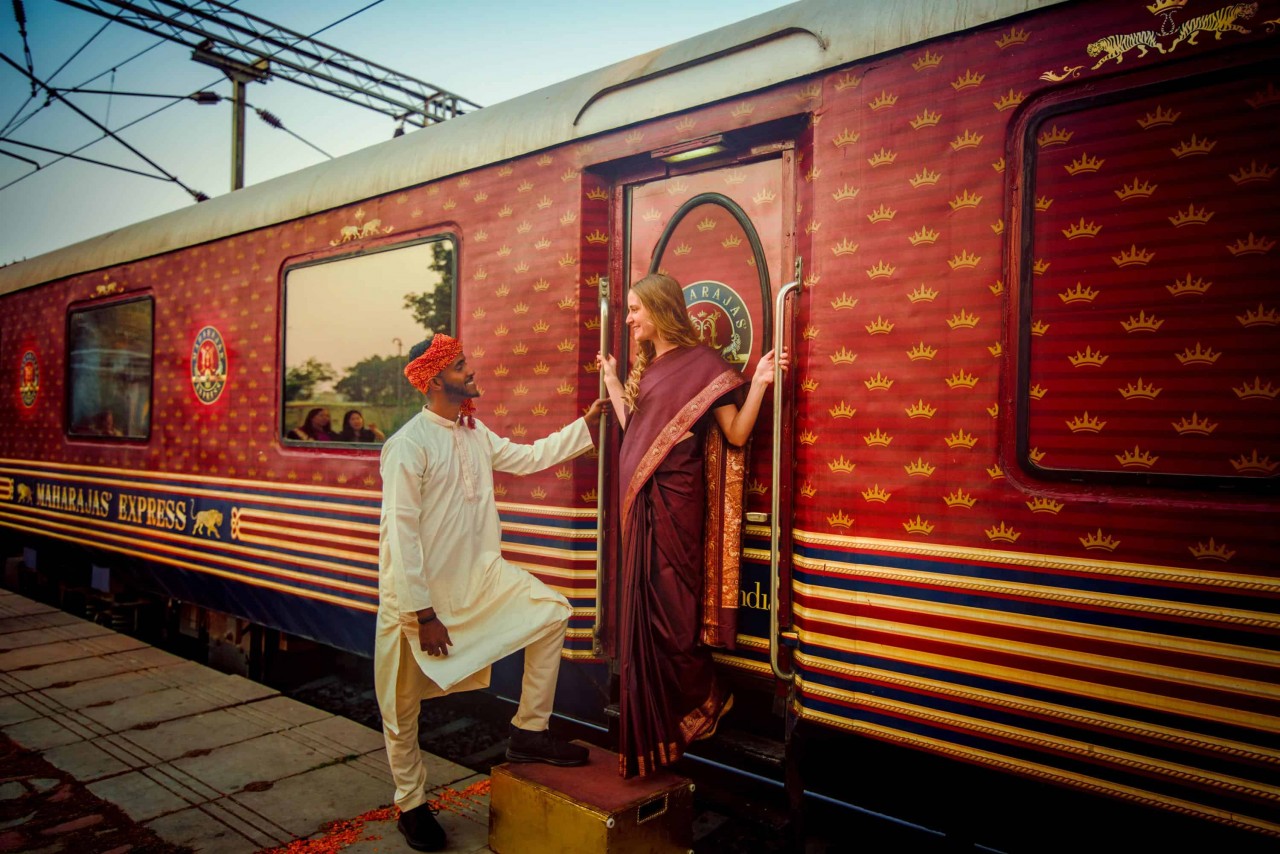 Photo: Follow Me Away
The Maharajas Express takes you across India in complete opulence. With seven spectacular trips to choose from, you can traverse the rich culture and breathtaking sights of India from Delhi to Jaipur to Agra and Mumbai.
Your journey on the Maharajas Express includes guided tours of World Heritage Sites, trips to National Parks, cultural performances and authentic insider experiences.
Aboard the train, the lavish facilities include a regal dining car serving delectable Indian and international cuisine on Limoges plates and gold and silver plated cutlery, an exclusive Safari Bar pouring the finest drops in hand cut crystal glasses and a plush lounge with games tables and club armchairs.
6. Expo Rail: Kandy to Ella, Sri Lanka
Renowned as one of the most beautiful train journeys in the world, the train from Kandy to Ella is one of the most incredible ways to see this stunning region.
This seven hour scenic adventure rumbles through the ethereal highlands on a quaint old steam train, ending at the gorgeous colonial train station in Ella.
In the first-class luxury carriage of Expo Rail, you can have a private viewing deck to take in the breathtaking scenery. You'll amble through the picturesque Horton plains forest, small villages with playful children and can even spot the famous St. Clair's waterfall.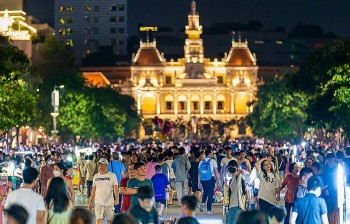 Economy
Vietnam Business & Weather Briefing (August 17): Vietjet offers tickets for Lunar New Year 2023 with super saving prices, reference exchange rate up VND 19 .