Discover the So-Called 'Mediterranean' of Vietnam
On a rainy day in Da Lat, young photographer Pham Hoai Thuong made a sudden decision to "find sunshine in a far away place."
Hoai Thuong and her friend on the trip to Ninh Thuan. (Photo: VietnamNet)
From Da Lat, Hoai Thuong traveled 100km to reach Phan Rang Thap Cham, Ninh Thuan. Known as the land of sunshine and wind, Ninh Thuan has a wild, peaceful and clear beauty with many places to explore.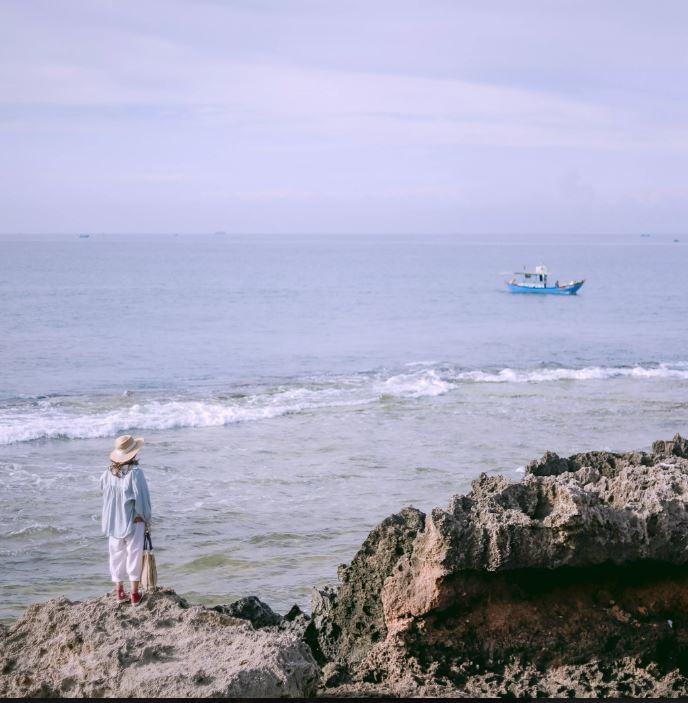 Viewing the sea. (Photo: VietnamNet)
During her 3 days in Ninh Thuan, Hoai Thuong visited Vinh Hy Bay, Ninh Thuan coastal road, Ca Na coastal road, Dinh Cape, Dam Nai wind power station, Red island, Ninh Chu beach, and wandered around coastal fishing villages.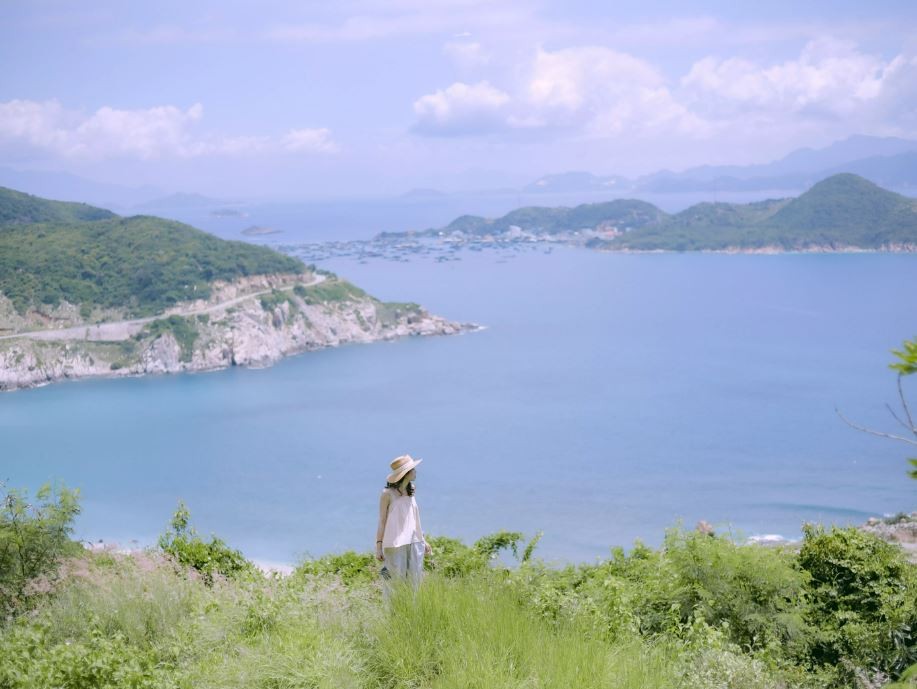 Beautiful scenery in Ninh Thuan. (Photo: VietnamNet)
In Ninh Thuan, the weather is quite hot, but in return, the scene is very beautiful. Tourists are not crowded, so you will have a lot of space to relax and take pictures.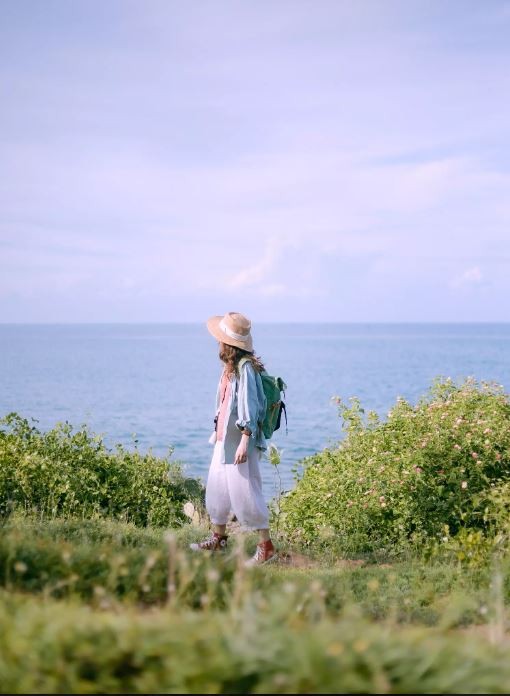 Another view of the beach in Ninh Thuan. (Photo: VietnamNet)
Vinh Hy Bay is a must-visit place when coming to Ninh Thuan. This place is one of the four most beautiful bays in the country and is compared to the "Mediterranean" of Vietnam. Vinh Hy Bay has not been commercialized much but remains in its wild and simple beauty. Located right next to Nui Chua National Park, Vinh Hy appears with the pristine beauty of the blue sea, white sand, and mountain.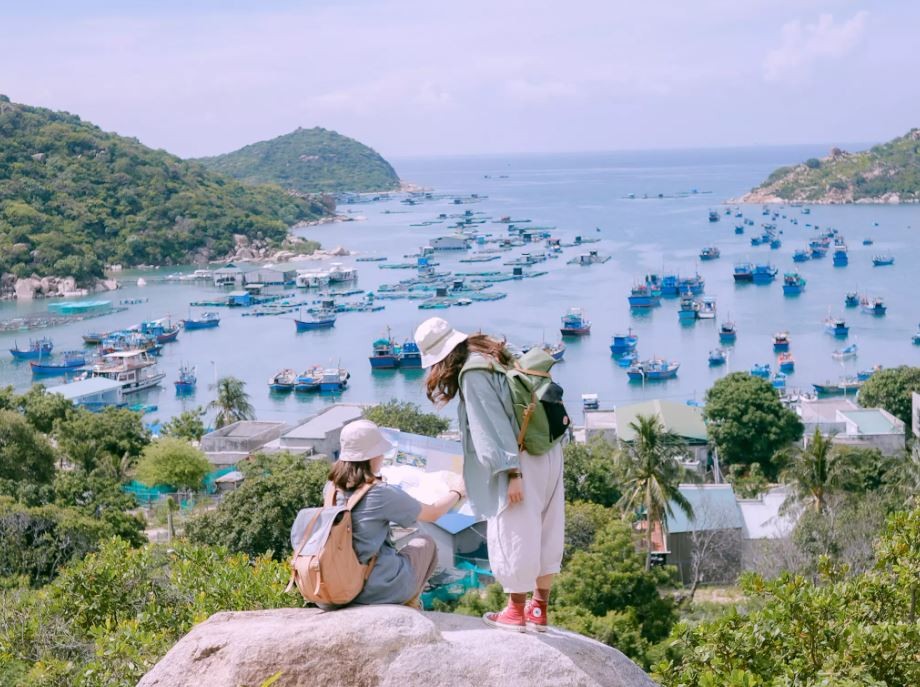 Visiting fishing village in Ninh Thuan. (Photo: VietnamNet)
Besides, tourists will enjoy any coastal roads in Ninh Thuan. The small winding roads, the crystal blue seawater, and the peaceful fishing village nestled under the wind and sun… create a special scenery of this land.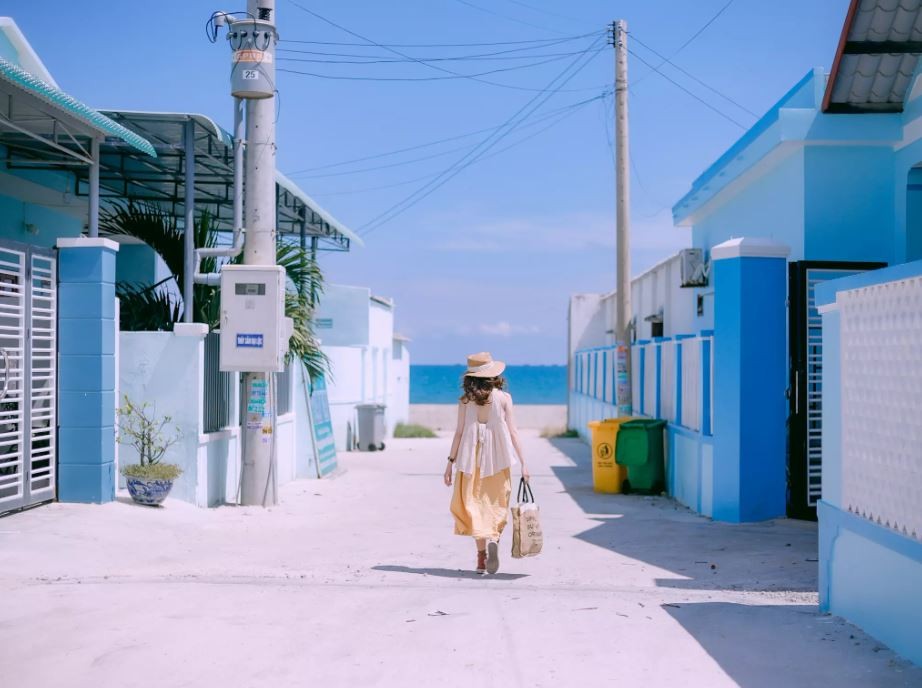 This place is compared as the Mediterranean of Vietnam. (Photo: VietnamNet)
Beaches in Ninh Thuan are clean with fine white sand stretches. The most outstanding beach is Ninh Chu beach. It is one of the most beautiful beaches in Central Vietnam, with a length of 10 km, a flat, arc-shaped coastline, clear blue water, white sand and fresh air.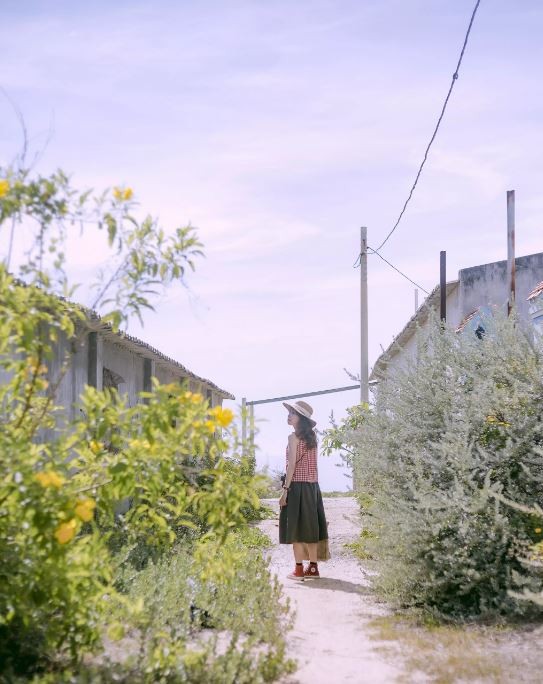 (Photo: VietnamNet)
Viewing Hoai Thuong's photos, many people are surprised because she carried along with a lot of accessories for decoration. However, the truth is that it's all borrowed stuff. It only took her 1 hour to make the decision, arrange luggage and set off, so Thuong could not bring any accessories.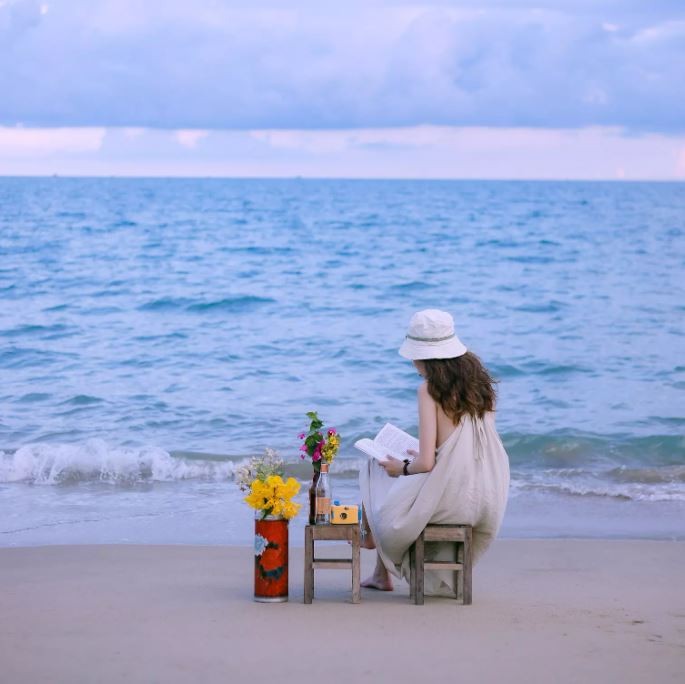 A chilling photo on the beach. (Photo: VietnamNet)
When she got there, she took a tour of the homestay and borrowed a chair, a bottle of wine, a carpet, a bag, a flower basket, and even a thermos. Then she brought them everywhere to set up a photo corner in the surprise of the homestay owner. "Oh my God, this is the first time I saw a customer borrow a chair to take a photo," Hoai Thuong laughed and shared when remembering the most memorable trip she ever had.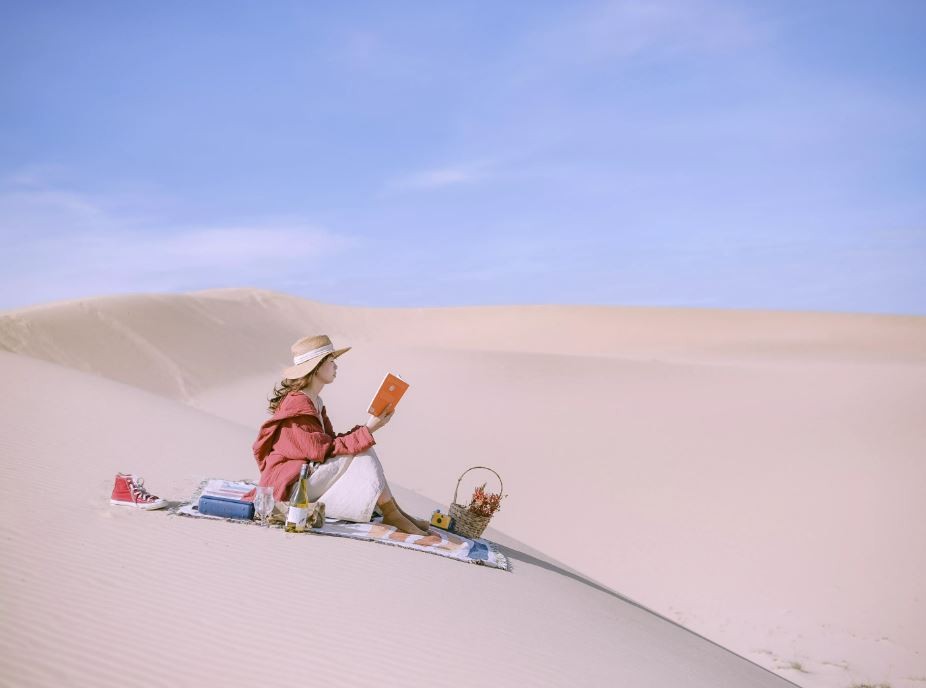 Thuong brought many accessories for taking good photos. (Photo: VietnamNet)
During her trip, Thuong was very excited because wherever she went, she could view the beautiful untouched scenery and the magic of nature. Besides, the locals are also very friendly and hospitable, always enthusiastically supporting Thuong and her companion.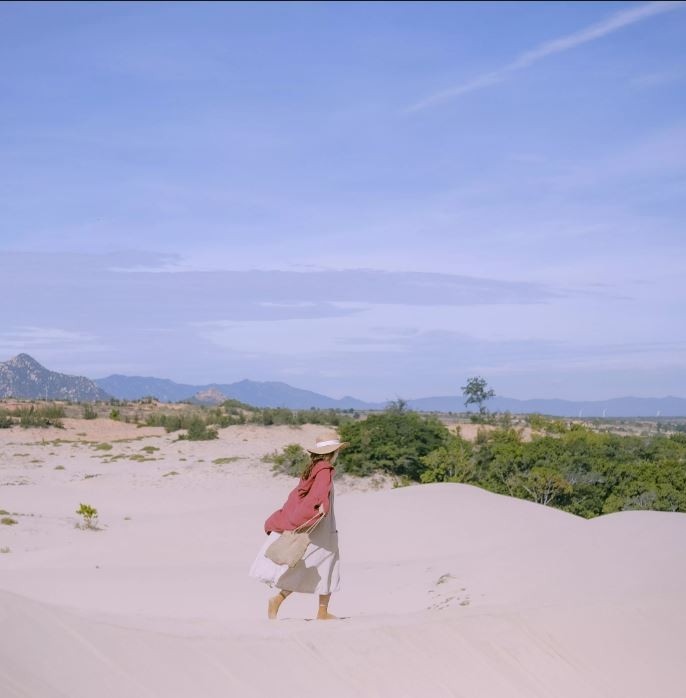 (Photo: VietnamNet)
Food in Ninh Thuan is also very fresh and delicious. Rice paper with fish sauce, jellyfish vermicelli noodles, Phan Rang chicken rice, and fish noodle soup… are all must-try specialties when visiting Ninh Thuan.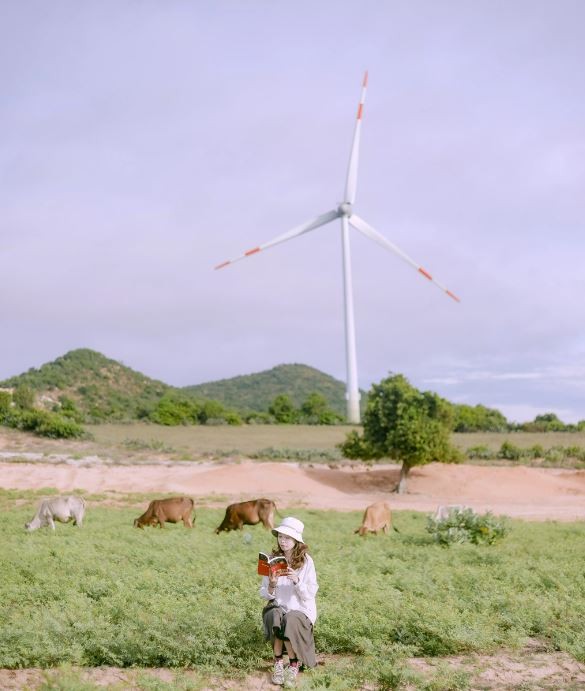 At the wind power station. (Photo: VietnamNet)
Regarding the cost of the trip, Hoai Thuong shared, "Actually, I have traveled across Vietnam and other countries, but this is the first time I feel satisfied with the right criteria of Delicious - Healthy - Cheap. The cost for 3 days to see beautiful scenery, eat delicious food, stay in a beautiful place and move around is only VND 1,200,000/person."
When her photos of Ninh Thuan were posted, there were nearly 10,000 likes and thousands of shares. She also got many positive comments: "It's so beautiful, the sky is beautiful, I have to go to Ninh Thuan this summer"; "The pictures are so poetic, how to be chill like this"; or "Ninh Thuan beach is really the most beautiful in Vietnam".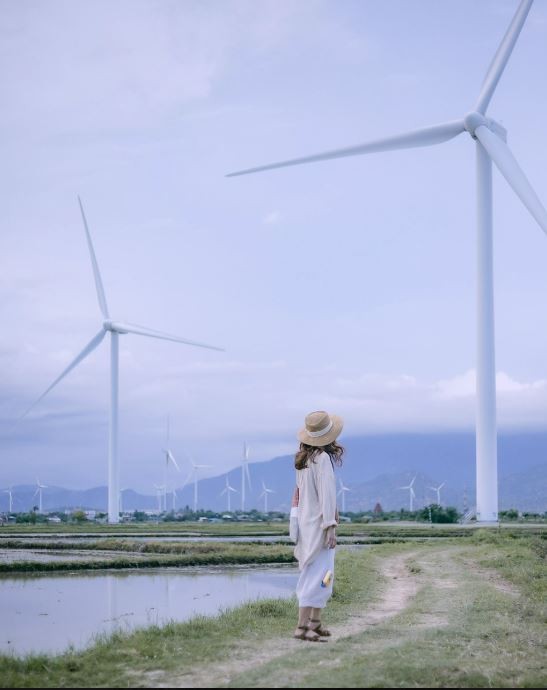 (Photo: VietnamNet)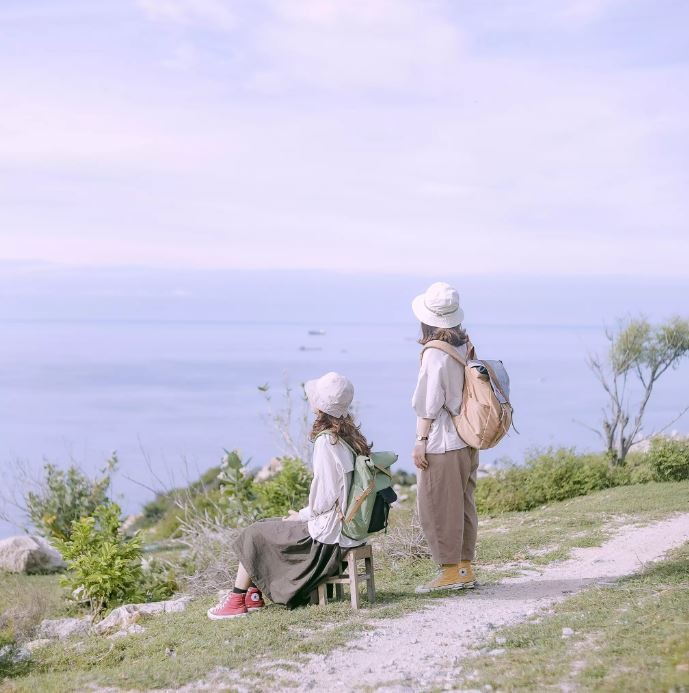 (Photo: VietnamNet)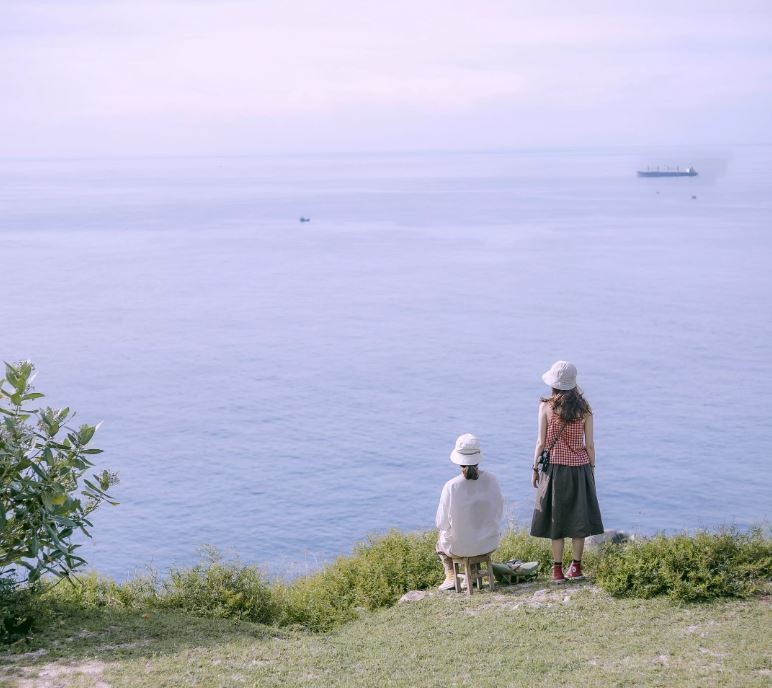 Thuong shared that her trip to Ninh Thuan is very cheap with delicious food and beautiful scenery. (Photo: VietnamNet)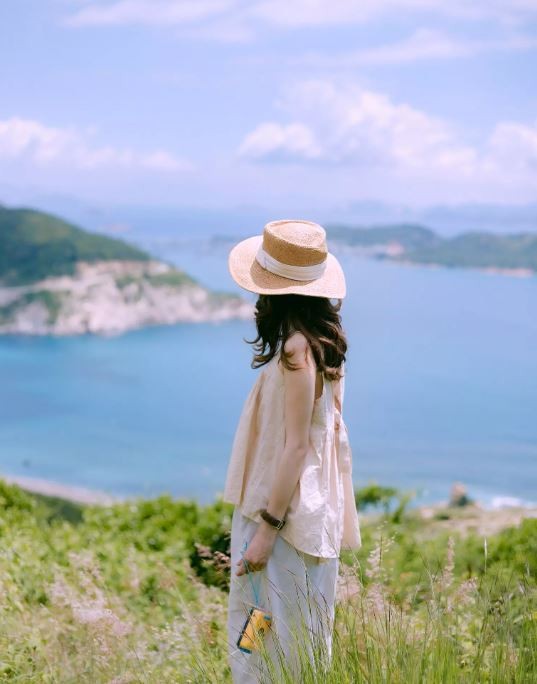 (Photo: VietnamNet)