Explore the Million-Year-Old 'Stone Park' in Ninh Thuan
This ancient rock field has existed for millions of years and has attracted countless visitors to come here to admire its magnificence.
Ninh Thuan is famous for many wonders, namely, clear, clean, and unspoiled beaches, and immense golden sand dunes like a miniature desert. Contributing to that unique natural picture, there is also a collection of stone blocks of various shapes and sizes, called "Ninh Thuan Stone Park" or "Ninh Thuan Stone Beach".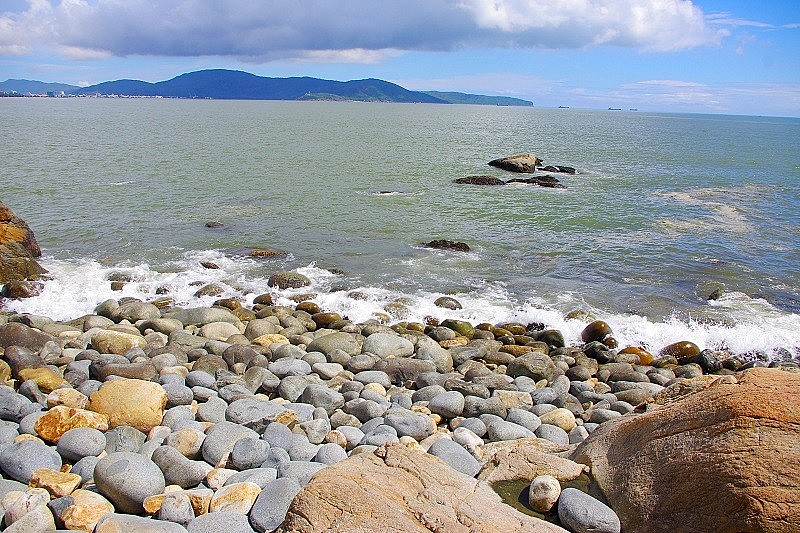 Photo: Letravel
This place belongs to Nui Chua National Park, although it has only been discovered in recent years, it has already attracted a large number of nature-loving tourists who love to take memorable photos on their trips.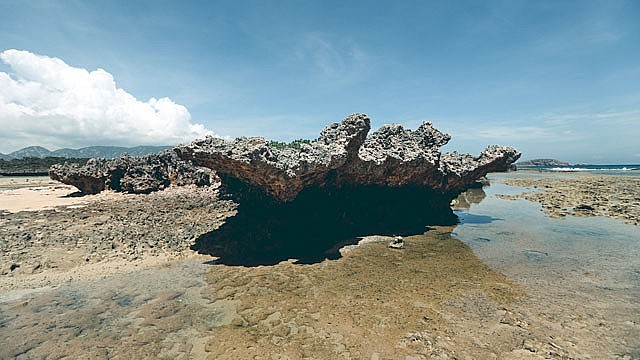 Photo: baodautu
Ninh Thuan Stone Park is located about 30km from the center of Phan Rang - Thap Cham city. It takes about 30 minutes to travel by motorbike to Thai An commune, then visitors will have to continue to cross more than 3km of forest roads in Nui Chua National Park to reach this unique wonder.
As visitors get closer to the destination, they will feel like the forest roads are gradually fading behind them and the sound of waves crashing against the rocks and sand, along with each gust of wind carrying the flavor of the sea will welcome them.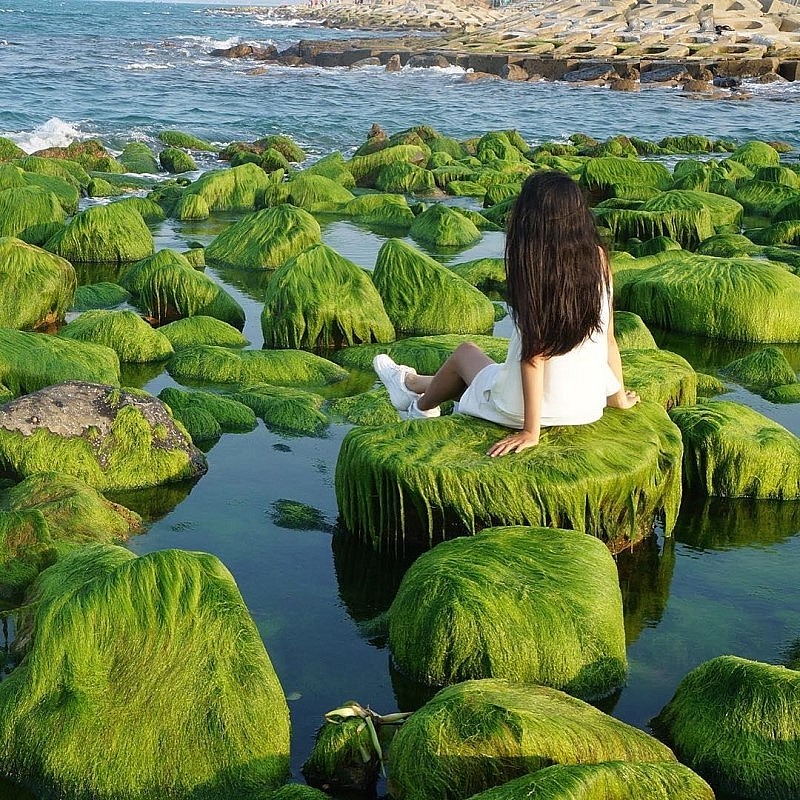 Photo: travelgear
With about 3 hectares, Ninh Thuan Stone Park as its name suggests, only has stones and rocks. The towering stone slabs that have existed for millions of years under the sun and wind in Ninh Thuan have been eroded into all sorts of interesting designs and shapes. This is also what makes this field of rock so special and unique.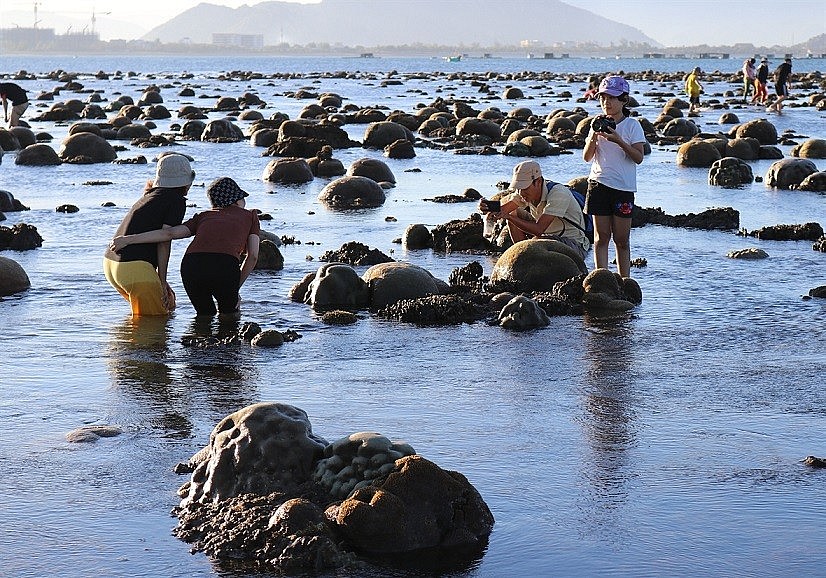 Photo: vnanet
Visitors are free to let their imaginations fly when they are standing in front of large, small, jagged, or smooth rocks and stones. There are blocks that look like a dinosaur, others that look like an elephant, a fish, or a couple. In this vast expanse surrounded by stones, there are no limits to their imagination.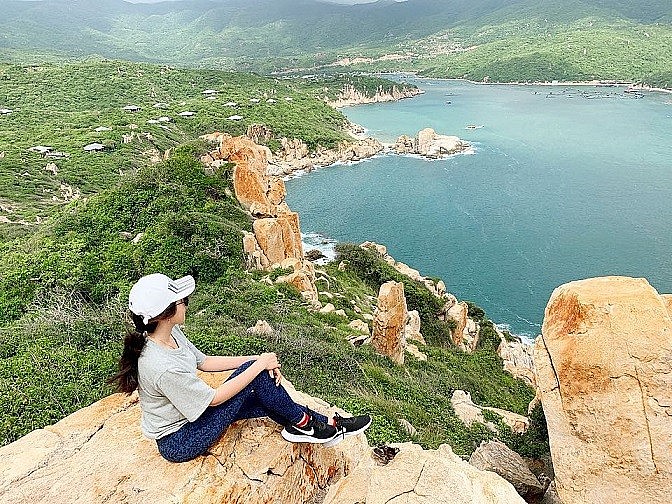 Photo: pharatravel
The accidental but magnificent formation of this natural creation has made the picture of a corner of Nui Chua National Park way more vivid and attractive.
Besides the wide rocky shore, facing the deep blue ocean. Visitors can also admire the panoramic view of Rai Cave with many layers of limestone.
Ninh Thuan Stone Park not only has lively and creative rock formations with all kinds of impressive photos, but it is also an ideal place for visitors to admire the sea scenery, especially at dusk and dawn.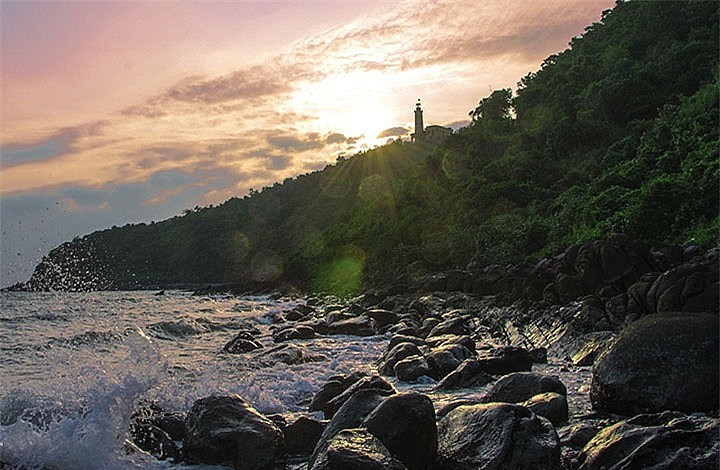 Photo: doanhnghiep.vn
Here, visitors can easily find a large flat stone to sit on and relax. They can feel each salty sea breeze blowing on their skin and golden sunlight covering the entire surrounding landscape. Suddenly, everything may seem to magically glow.
Ninh Thuan Stone Park can be considered as a small gift that nature has bestowed on this land of wind and sun. Although rustic and unspoiled, this is definitely a place that will bring joy and relaxation to any visitor.
Friendship
Foreign Minister Bui Thanh Son had short meetings with his counterparts to discuss ways to strengthen bilateral relations on the sideslines of the 32nd ASEAN Coordinating Council Meeting and the ASEAN Foreign Ministers' (AMM) Retreat in Jakarta, Indonesia.