The Most Mesmerizing Instagram Check-In Spots In Ninh Thuan
With the beautiful natural scenery and famous tourist destinations, tourists coming to the lovely Ninh Thuan will feel a wonderful sense of peace and tranquility that makes them not want to leave.
1. Ninh Chu beach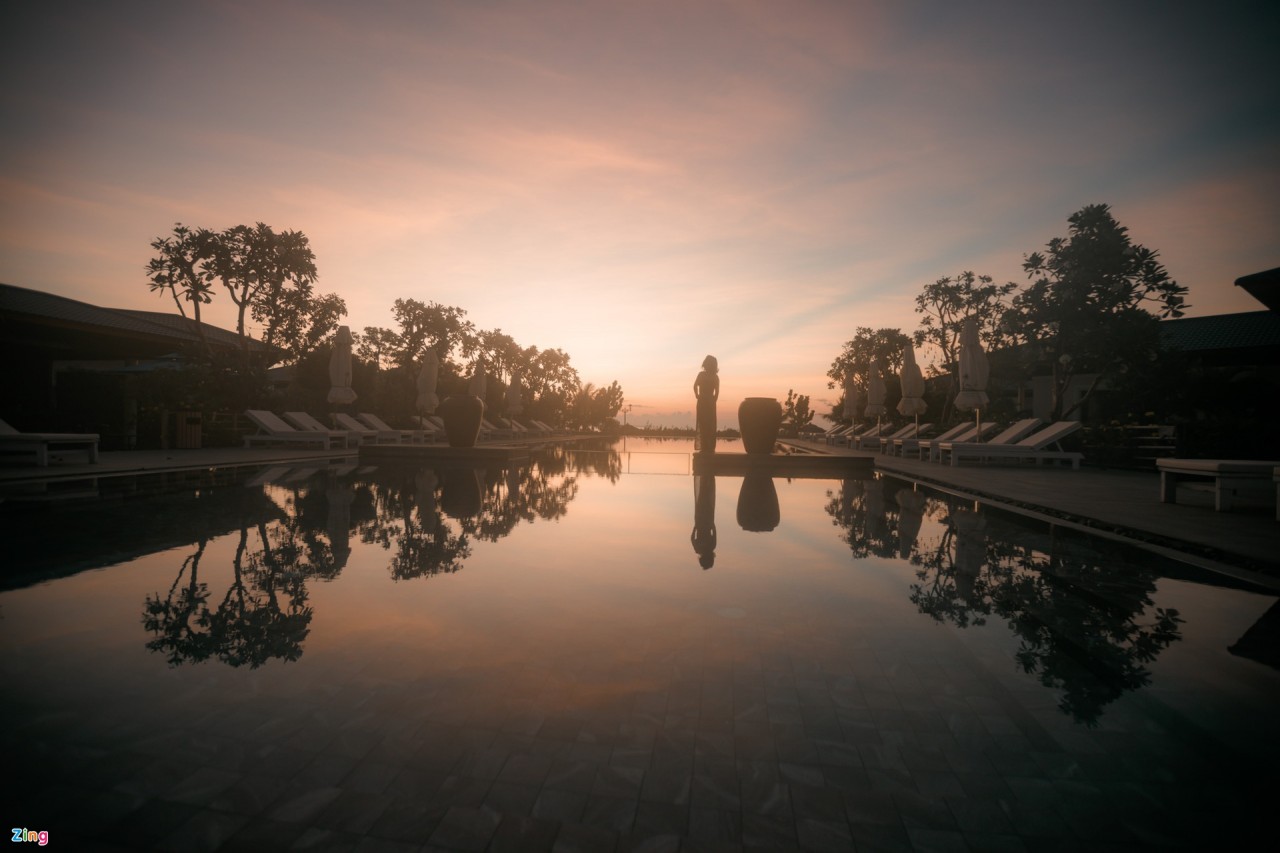 Photo: Zing news
Ninh Chu beach, which is located in Khanh Hai town, Ninh Hai Province, has a long length and lush wilderness. One of the best moments is in the early morning, when the sun slowly rises above the sea, painting the sky and the beach a bright red-yellow color.
Ninh Chu beach is one of the 9 most beautiful beaches in Vietnam, with a length of 10 kilometers, an arc-shaped coast, clear blue water, white sand, and fresh air. If tourists visit the beach in the early morning, they will have a chance to capture the most poetic scenery with their camera lenses.
The most ideal months to take Instagram check-in photos of Ninh Chu beach is from January to August when the beach is at its most gorgeous time.

Photo: Vietnam Discovery Travel
The original beauty of Ninh Chu is not for a rush trip but a carefree one, so as to enjoy the fresh air of the sea area. Entertaining yourself freely in the cool and blue water, enjoying purple sunset on the long stretches of sandy slopes, and the small dreamlike villages near the seaport will make you feel attached to nature, clear sky, and peaceful clouds and water.
Nearby the beach, there is also Nai pond, which is full of fish, shrimp, prawns, lobsters, crawfish, cuttlefish, etc., Ca Du and Da Chong mountains with different-sized rocks piling up, which create a harmonious natural view.
2. Dam Nai Wind Farm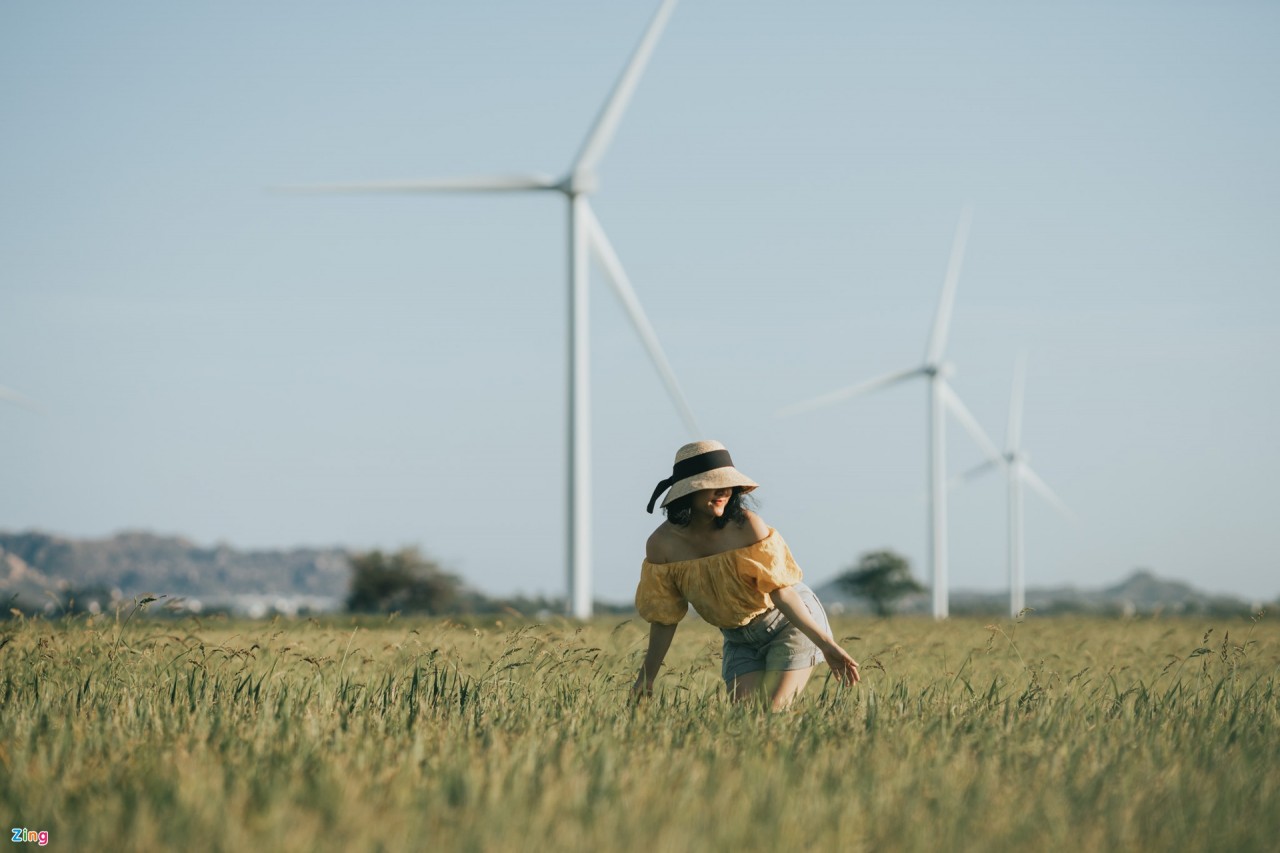 Photo: Zing news
Dam Nai wind farm is located on Highway 1A, Ninh Hai with the giant white wind power that stands out in the vast blue sky and the yellow rice field. From a distance, people can see the tall, majestic mountains that create poetic, attractive scenery.
The space of the wind power farm is large, with an area of ​​up to 9.6 hectares. The most striking scene is the 16 tall turbine towers standing in the middle of a beautiful green field.
Although it was built a long time ago, Dam Nai still has its wild and rustic beauty as the beginning.
3. An Hoa sheep field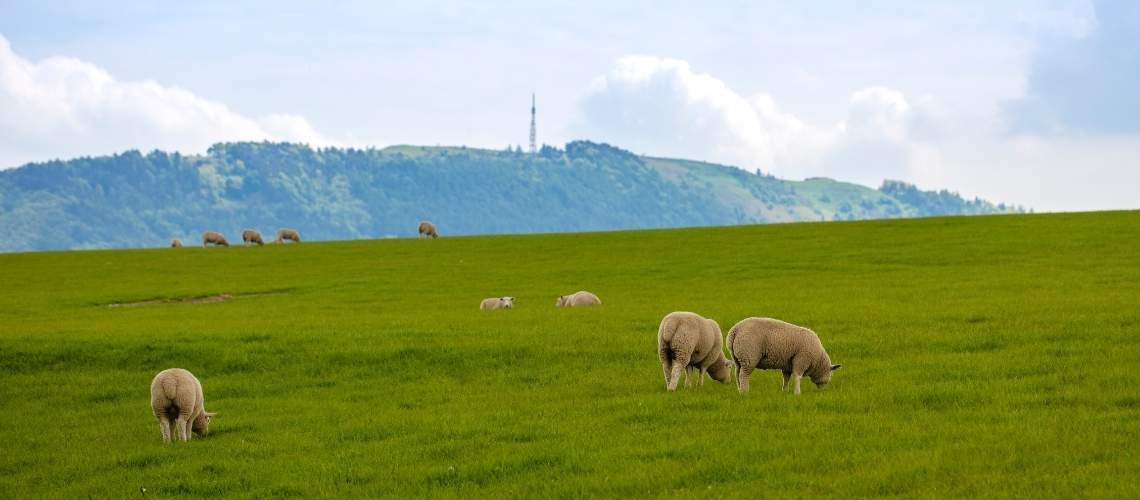 Photo: Origin Vietnam
An Hoa sheep field is located about 16 kilometers from the center city of Phan Rang – Thap Cham. Thousands of sheep graze freely on the vast green field in peaceful scenery, and tourists can immerse themselves in an impressive and colorful nomadic life.
An Hoa sheep field is derived from tropical climate Ninh Thuan. Therefore, the period from June to August in the middle of summer will be the best time for you to make your journey. The weather is sunny, the grass is covered in green color, you can fully enjoy the peaceful life here.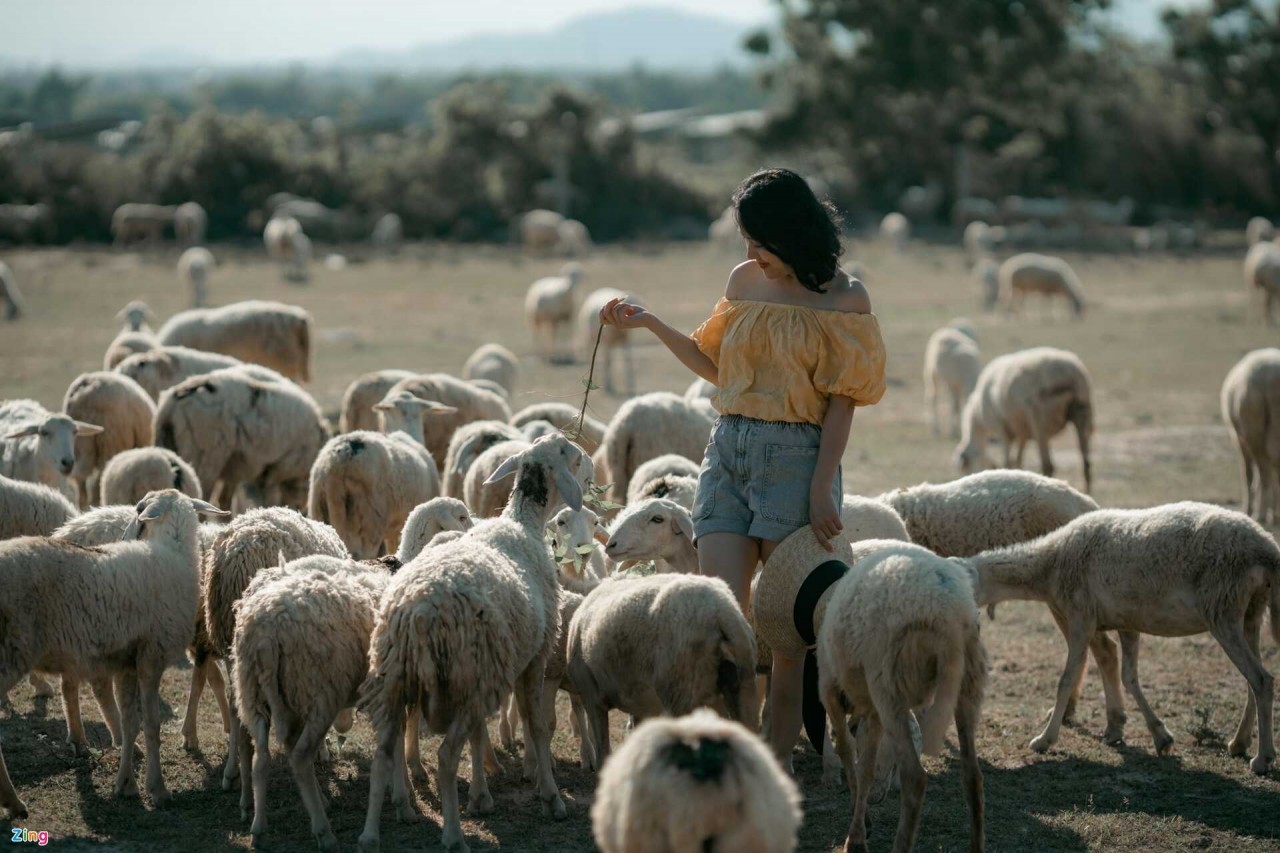 Photo: Zing news
In addition to choosing the best time of the year. You should also pay attention to the time of day. You can come here in the morning from 6:30 am – 7:30 pm, afternoon from 4:00 am to 5:00 pm. Or if you want to experience the nomadic life at the homestay. You can come between 5:30 and 6:30 pm.
Referring to Phan Rang Ninh Thuan tourism, everyone will probably think of famous places. Such as emerald beaches or Cham Towers, but An Hoa sheep field will be a different style. Immense vast and simple nomadic life. But For those who love nature, and want to learn about life here, finding and asking for a sleep in a homestay is something to experience. Nothing is more practical than joining the nomadic people to live close to nature here.
4. Rai Cave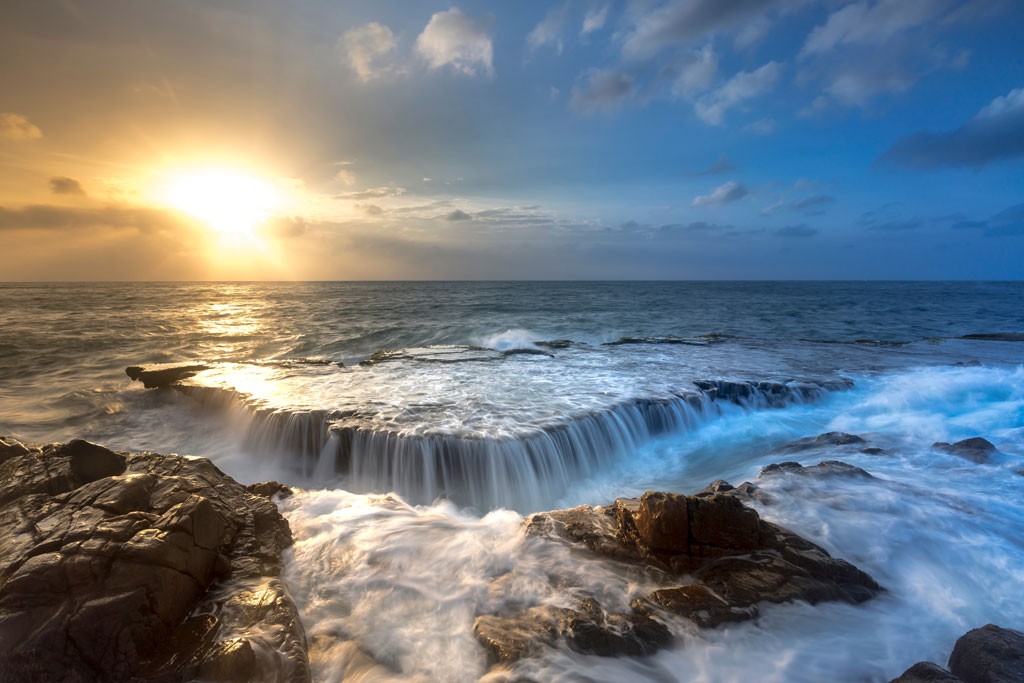 Photo: Vietnamtourism
Located about 30 kilometers from Phan Rang city, Rai Cave is an eco-tourism site in Nui Chua National Park. It has a beautiful pristine beach with natural rocky terrain that plunges straight into the sea.
Many low rocks and stretching caves create a masterpiece of nature. Here, visitors can easily see the layers of seaweed on the coral reefs, and the water is crystal clear so that tourists can see what is underneath.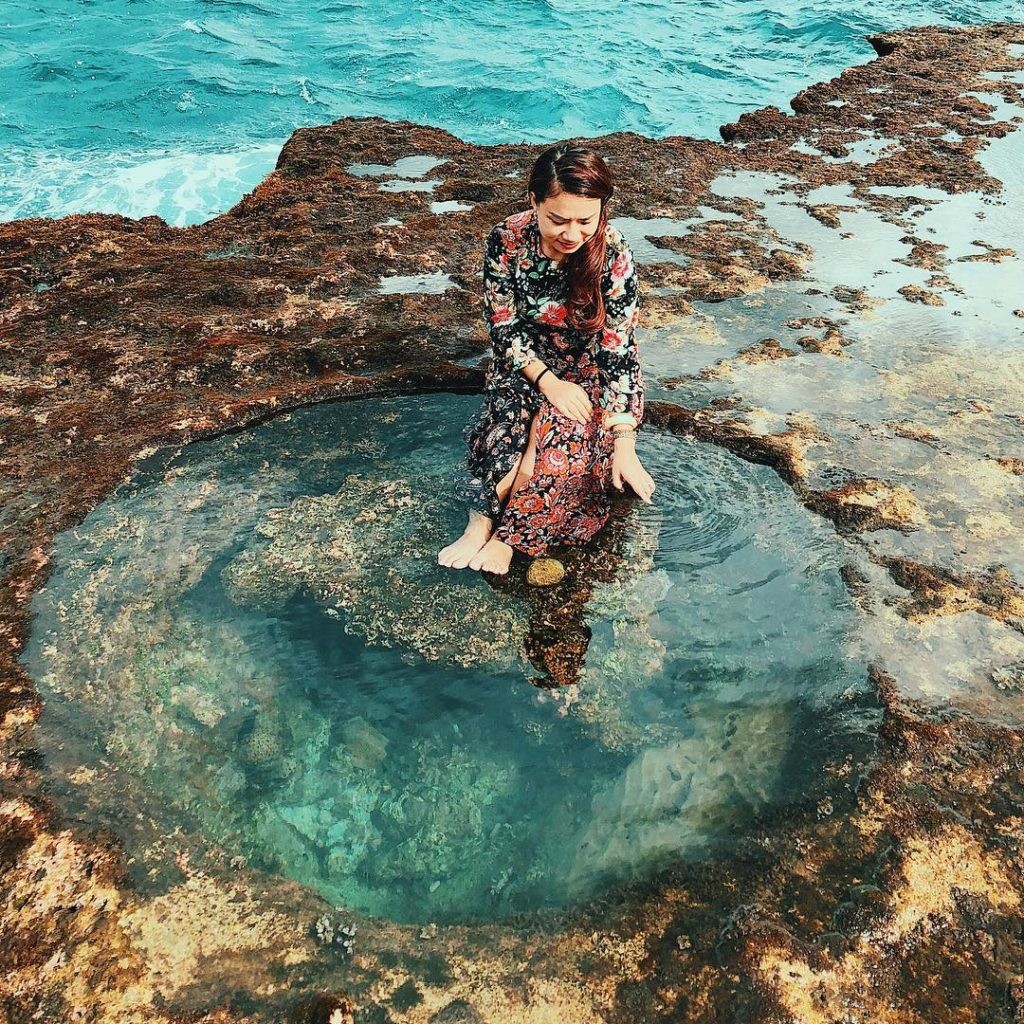 Photo: New Life Travel
Rai Cave is most beautiful in the early morning or sunset. The sun is at its brightest, giving off a wonderfully beautiful light.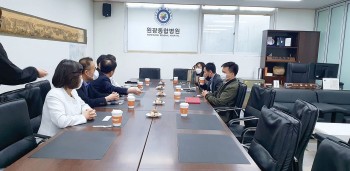 Overseas Vietnamese
A meeting was organized at the Wonkwang Hospital on the provision of medical support for the Vietnamese community in Korea in accordance with the signed cooperation agreement.