Discover The Tale Of New Zealand's Unique Cardrona Bra Fence
Driving along the road in Cardrona, New Zealand, the visitors will be able to see the long line of the infamous bra fence, where hundreds of bras are hung, in order to raise funds for helping breast cancer patients.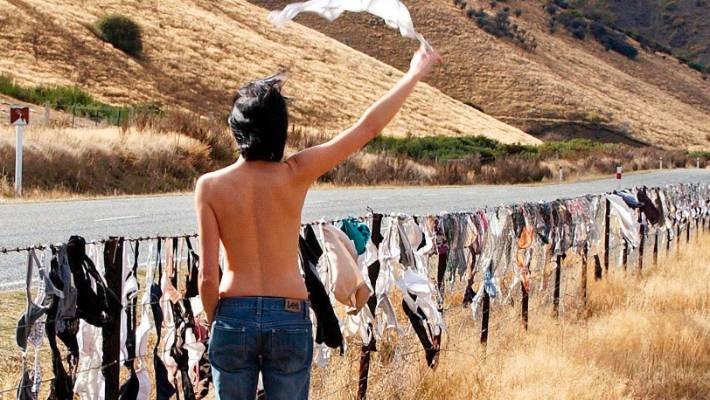 Photo: Stuff.co.nz
The Cardrona Bra Fence is a controversial tourist attraction in Central Otago, in New Zealand. At some point between 1998 and 1999, passers-by began to attach bras to a rural fence. The fence gradually became a well known site as the number of bras grew to hundreds. The fence is located on a public road reserve, adjacent to farm property in the Cardrona Valley area southwest of Wanaka, near to Cardrona.
Despite its popularity, there has been disagreement over the value of the attraction. The bra fence stands today next to the Cardrona Distillery.
How Did the Cardrona Bra Fence Start?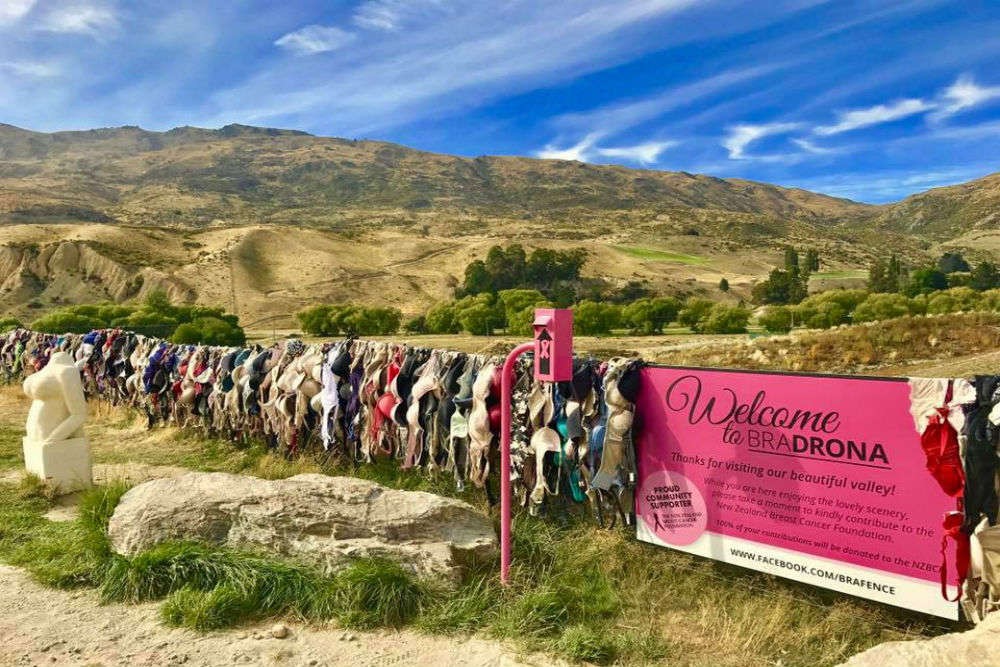 Photo: Times of India
No one is sure who started hanging bras along this famous fence, although rumor has it that it was a group of Wanaka women. One fateful day between Christmas 1998 and New Year's Day 1999, four bras appeared hanging from a fence along Otago's Cardrona Valley Road.
The fence quickly became a famous attraction among tourists and Otago locals. By February 1999, the fence boasted over 60 hanging bras, according to bachcare.
Some found the fence offensive. An unknown bra fence antagonist began cutting bras away from the fence at some point around February 1999. Bra fence enthusiasts responded by hanging even more bras from the fence, which by October 2000 contained over 200 bras.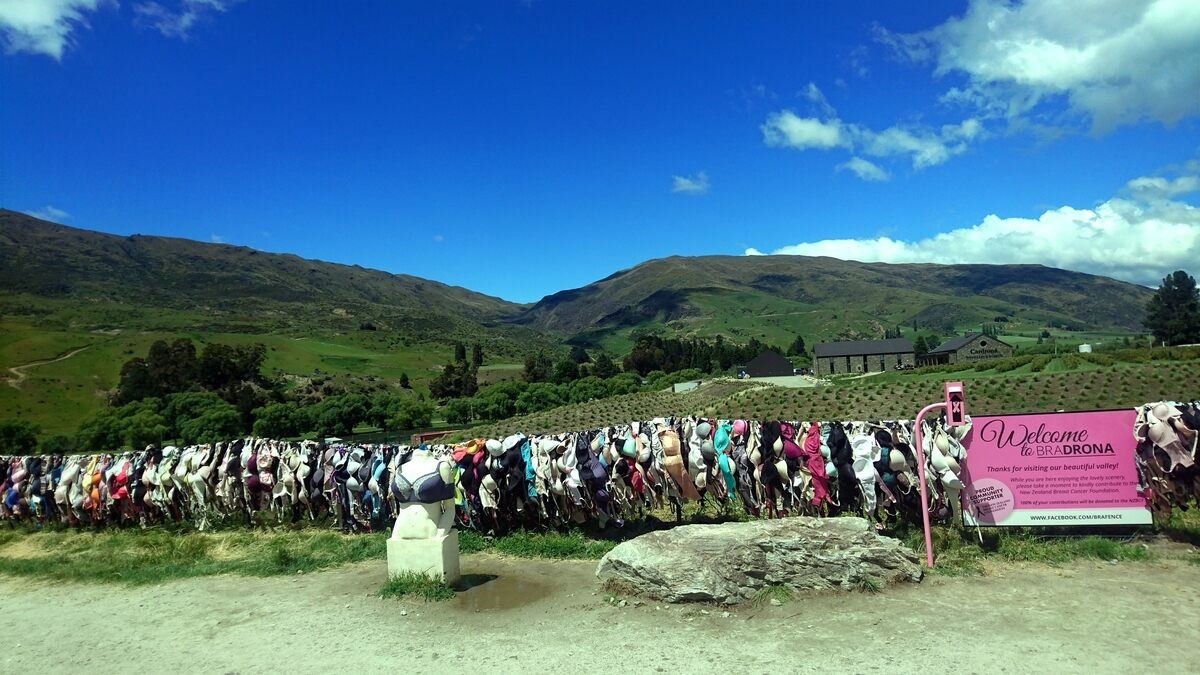 Photo: LOETHLIN (ATLAS OBSCURA USER)
Yet again, someone removed the bras from the fence. Some locals claimed the fence was an eyesore. Still, others argued that visiting Japanese students could find the fence offensive, and the bras should not be left hanging.
Not to be dissuaded, even more individuals responded by again hanging bras from the fence. Legal battles ensued with the Wanaka Community Board, with some locals opposed to the fence while others defended it as a popular and colorful tourist attraction.
The fence's unofficial caretaker John Lee, an Otago sheep farmer, came to the defense of the bras. Lee claimed that he received many letters regarding the fence and that over 90% were positive. With the support of Lee and the many individuals who continued to hang bras along the fence, the attraction only grew.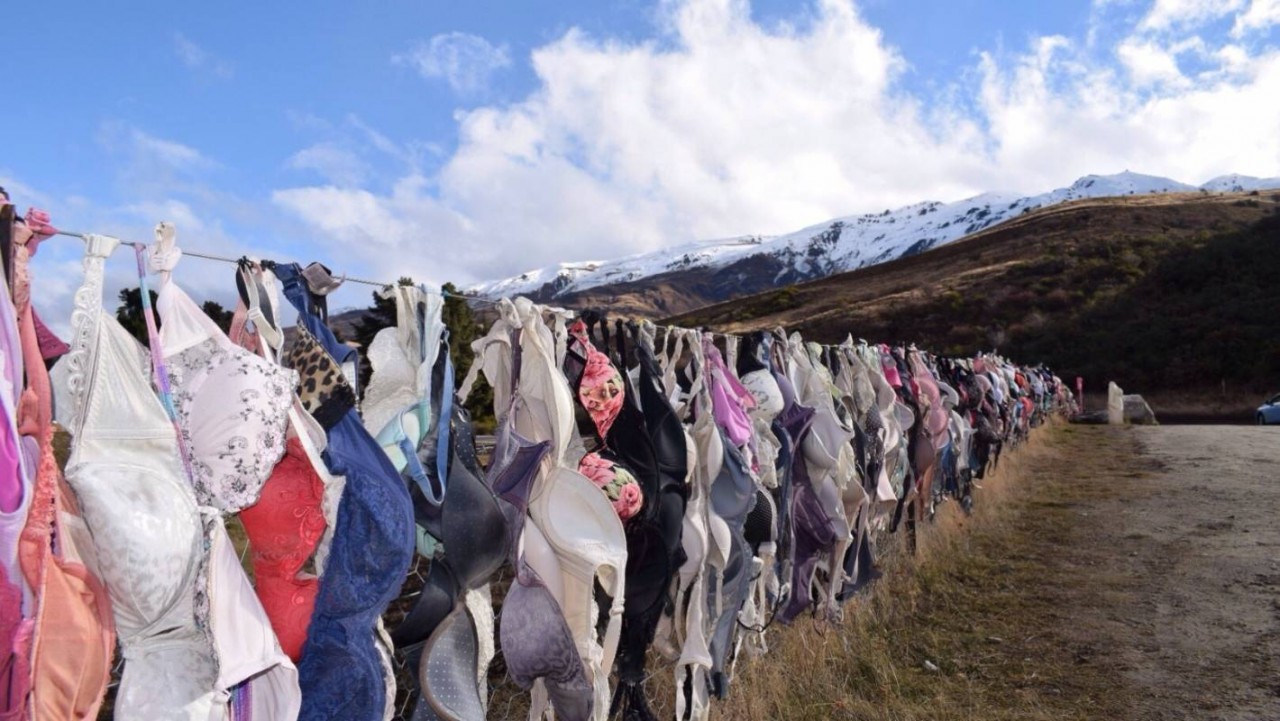 Photo: Stuff.co.nz
In addition to claims that the fence was an eyesore, some locals were concerned that the popularity of the fence was creating a traffic hazard, as onlookers were stopping along the highway to view the fence, take pictures, and hang bras of their own.
The Wanaka Community Board agreed, ordering the removal of bras from the fence in April 2006, by which point the fence had grown to contain over 800 bras.
In response, a group of locals in nearby Wanaka attempted to create the world's longest bra chain at an annual Wanaka community festival. They succeeded in creating a very long chain containing around 7,400 bras but fell short of the world record, which was around 100,000 bras longer. They did however manage to raise over $10,000 for charity.
The fence got its name 'Bradrona' in 2015 during a breast cancer fundraiser event. Around $30000 were raised by people and since then, a few more similar fences have popped up in the region and country. However, this is the original one you need to visit when in New Zealand!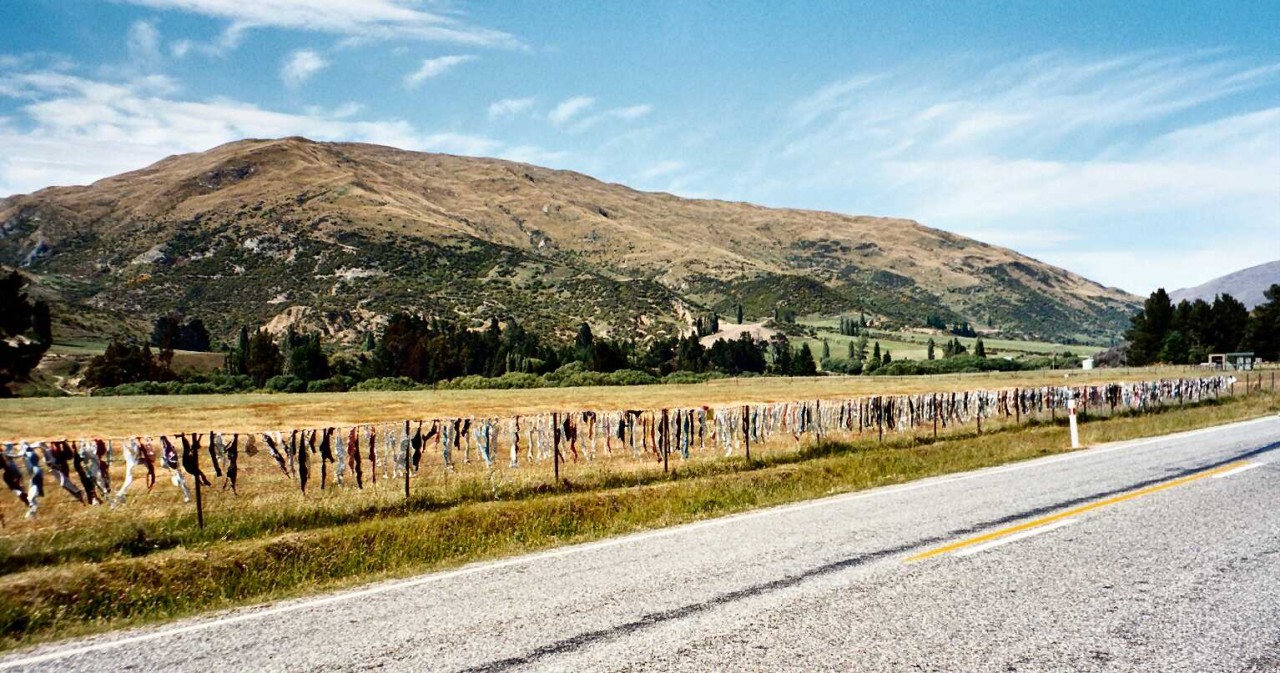 Photo: Wikipedia
If you are visiting Otago, feel free to leave a bra or two of your own along the fence, which is open to additions at any time. If you do not want to give up the bra you are wearing you can mail a bra to the fence's caretakers at 2125 Cardrona Valley Road, RD1, Wanaka, 9381.
What else to see on the way
The famous Cardrona Hotel is just down the road and is a good spot to stop for a bite to eat. In winter, it's a popular apres-ski bar where snow bunnies congregate after a day at the mountain for a mulled wine or two.
Queenstown is under an hour away and it's an easy, picturesque drive to Cardrona. We rented a car from Queenstown and drove to Wanaka, stopping off in Arrowtown along the way.
Gold was first found in the small town in 1862 and time has almost stood still with independent shops and cafes sitting alongside Heritage-listed buildings. We stumbled across the charming Lakes District Museum that has a deceptively large display of items showing what life was like in the goldfields town.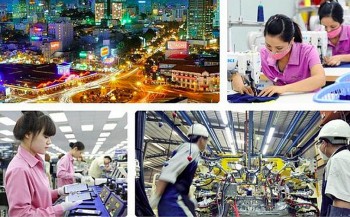 National
Vietnam News Today (Jan. 17): Vietnam records 15,643 new Covid cases; Northern region to turn severely cold from January 17; 'New normal' adaptation leads to positive forecast for Vietnamese economy in 2022; Vietnam-China clash tickets open for sale in two days.