Dolphins' appearance off central coast of Vietnam sparks excitement
A video of dolphins swimming around off the coast of Nha Trang, the south-central Vietnam, has gone viral online and remarked by Vietnamese netizens as a "strange", "rare" and "surprising" phenomenon.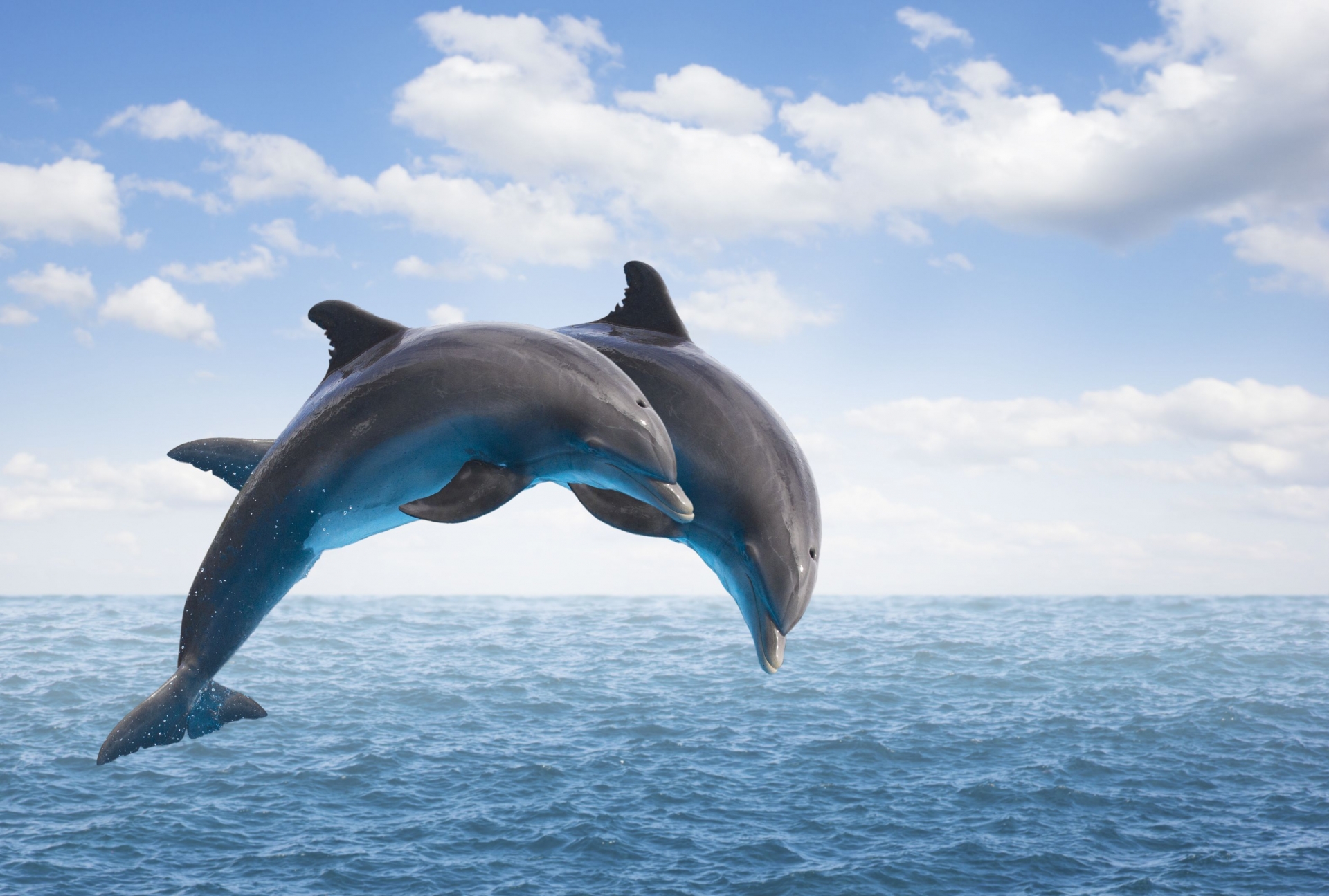 (Photo: Mental Floss)
The video footage was posted on Facebook on April 4 by Nguyen Ngoc Thach, which he recorded earlier as he was boating and came across a group of around 30 dolphins. The video quickly drew attention and received over 1.3 million shares.
"I usually fetch tourists to and from the island, but this is my first time seeing this. I was taken aback seeing around 30 dolphins that afternoon, but some of my colleagues said they even saw a hundred", Thach told Lao Dong in a statement. "The shoal then swam away quickly".
"Dolphins don't normally swim this close to bay areas. I think the suspension of tourism over Coronavirus fear has made this possible", kenh14 cited one comment on Facebook. Some people believed seeing dolphins is a hint of luck.
A school of around 30 dolphins was seen off Nha Trang coast on April 4 (Video: Thanh Nguyen)
That dolphins appear at Khanh Hoa waters is a completely normal thing. Shoals of dolphins were also seen around Nha Trang Bay, Van Phong Bay.
"That dolphins appear at Khanh Hoa waters is a good sign. Their presence may be a result of tourism activity suspension in the region, which by chance creates favorable conditions for such "sensitive" marine mammal like dolphins to get closer to the shores", Nguyen Tac An, former director of Oceanography Institute told Thanh Nien. "Dolphins can also follow their prey freely in waters close to the shore".
Nha Trang Bay, which is a magnet tourist attraction in Vietnam, has long acquired its name on the world tourism map with stunning beaches and bunches of water activities, including scuba diving.
Another group of dolphins appeared off Hon Cau Beach in Tuy Phong District in Binh Thuan Province on April 9 and it was filmed by a staff of the Hon Cau Marine Protected Area, VNE reported.
Binh Thuan is home to the resort town of Mui Ne, a popular vacation spot often referred to as "a seaside paradise". Over the last few years, it has added many water sports like windsurfing, surfing, jet-skiing, and kayaking.
Dolphins appeared off Hon Cau Beach (Video: VTV)
Whales and other cetaceans including dolphins are considered sacred by Vietnamese fishermen who believe that saving injured whales and dolphins and giving proper burials to those that die ashore are activities that will bless them with luck, good weather, bountiful catch and protection while at sea.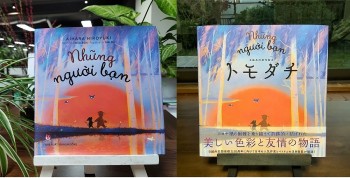 Viet's Home
The comic book Ehon "Friends" illustrated by local female artist Dom Dom has just been published by Japan's Sunny Side Publishing House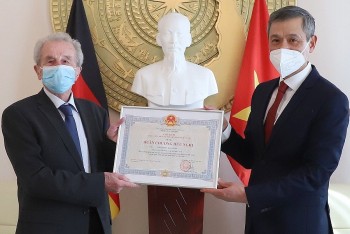 Friendship
The Vietnam-Germany relationship goes from strength to strength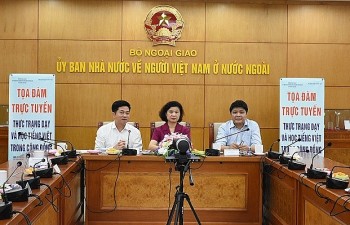 Overseas Vietnamese
The teaching of Vietnamese abroad continues to be strengthened despite the Covid-19 pandemic.