Donald Trump mulls travel ban on Brazil as it emerges the latest Covid-19 hotspot
The US President Donald Trump has pondered imposing a travel ban on Brazil as the Latin American country's daily death toll from the new coronavirus jumped to a world-third highest number earlier this week. 
Coronavirus situation in Brazil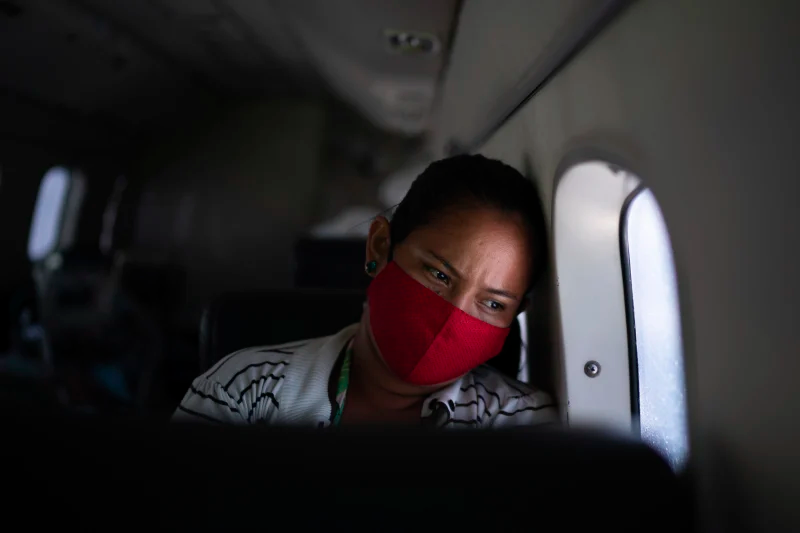 Telma Maria looks out of the window as a doctor monitors her 89-year-old father who is suffering from COVID-19 and is being airlifted to a hospital in Manaus, Brazil.
Reuters reported that Brazil witnessed the highest Covid-19 daily toll before Tuesday with 881 deaths on May 12. The pandemic has killed at least 17,971 people in Brazil, according to the Health Ministry.
The country overtook Britain on Monday with the third-highest number of confirmed infections, behind Russia and the United States. Brazil's confirmed cases also jumped by a record 17,408 on Tuesday, for a total of 271,628 people who have tested positive for the virus.
Brazilian President Jair Bolsonaro has been criticized for his handling of the outbreak, such as opposition to restrictions on the movement he sees as too damaging to the economy.
Bolsonaro said Interim Health Minister Eduardo Pazuello would issue new guidelines on Wednesday expanding the recommended use of the anti-malarial drug chloroquine to treat the coronavirus.
Two trained doctors have resigned as health minister in the past month as Bolsonaro defied public health expert advice.
Bolsonaro told website Blog do Magno that Pazuello, an active-duty army general, would sign the new chloroquine guidelines and keep the top job for now. He added that his mother was 93 years old, and he kept a box of chloroquine on hand should she need it.
Donald Trump: "I don't want people coming over here and infecting our people."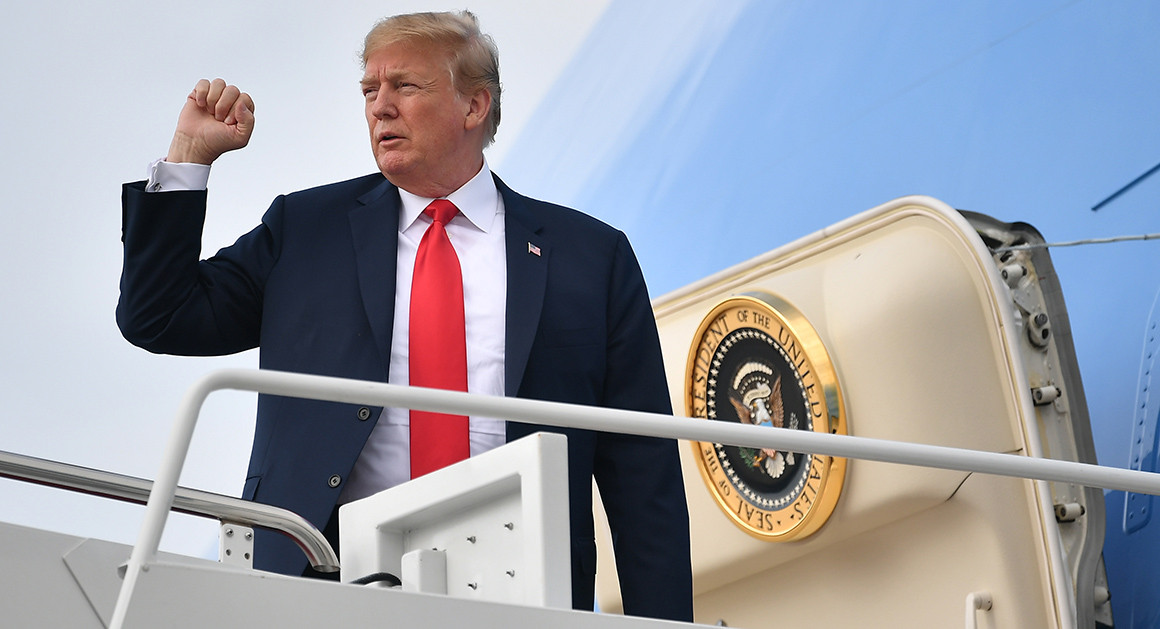 The US President Donald Trump. Photo by Mandel Ngan/Getty Images
The US, who announced on Tuesday he was taking chloroquine preventively, said: "I don't want people coming over here and infecting our people. I don't want people over there sick either. We're helping Brazil with ventilators ... Brazil is having some trouble, no question about it."
Pan American Health Organisation officials said in a virtual briefing they were concerned about the virus' spread in the tri-border area of the Amazon between Colombia, Peru and Brazil.
They urged special measures to protect vulnerable populations among the indigenous, poor and racial minorities.
Beyond the hot spots of Brazil and Mexico, the virus is threatening to overwhelm Latin American cities large and small in an alarming sign that the pandemic may be only at the start of its destructive march through the region.
According to Financial Times, Steven Mnuchin, the US Treasury secretary, said it was "too hard to tell" if the US will loosen international travel restrictions affecting Asia and Europe this year, even as measures limiting domestic economic activity are lifted.

The US President Donald Trump was "looking about ways to stimulate travel", Mr Mnuchin said, but he suggested this effort would initially be limited to travel within the US. The comments, in an interview with Fox Business Network on Monday, compounded a sell-off in airline stocks triggered by news over the weekend that Warren Buffett had sold his entire investment in the sector. Shares in the country's largest carriers — American Airlines, Delta and United — were the three worst-performing stocks in the S&P 500 index at lunchtime trading in New York, each down at least 8 per cent.
Earthquakes to consecutively hit the US

An earthquake with a revised magnitude of 6.5 hit a remote area of Nevada on Friday morning, another earthquake on the Alabama-Tennessee state line was ...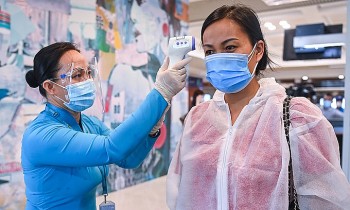 National
Vietnam News Today (October 20): Vietnam adds 3,034 Covid-19 cases to national infection tally; HCM City enhances cooperation with China's Shanghai; Thirty-two localities declare Covid-19 risk levels; Transport ministry mulls letting the unvaccinated fly.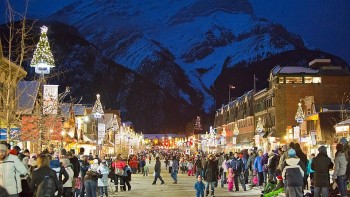 Travel
If you are looking to celebrate your Christmas somewhere else outside the country, then Canada can be the perfect choice for you with these 10 best and most idyllic places to have a wonderful Christmas holiday with your friends and families.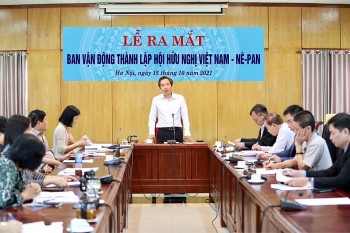 Friendship
The Advocacy Committee for the establishment of the Vietnam - Nepal Friendship Association was officially launched.