Trump says high Covid-19 numbers in US "badge of honor" meaning good testing capacity
President Donald Trump on Wednesday called the number of US Covid-19 cases, the highest on the world, a "badge of honor" because it means the country is doing good with the testing.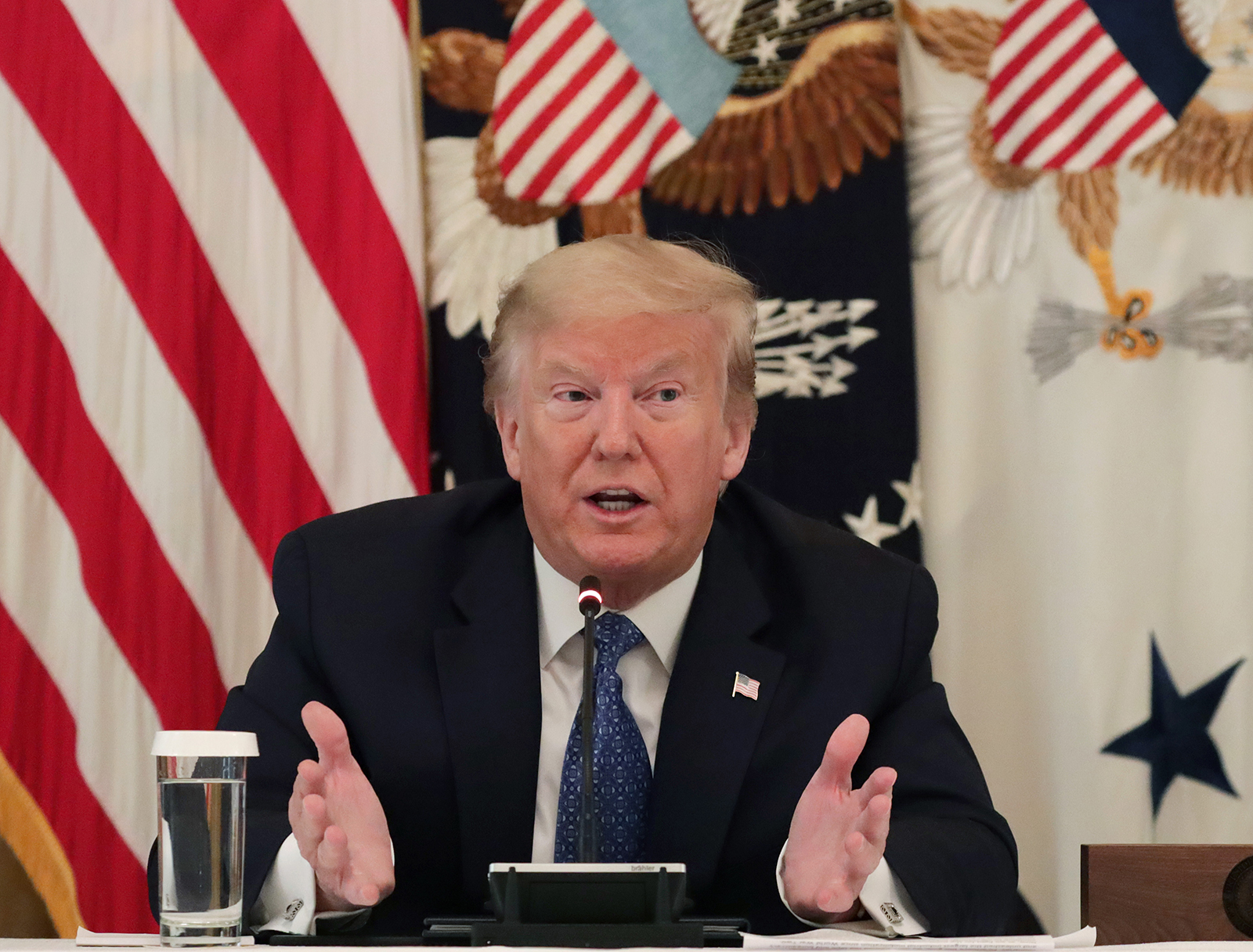 President Donald Trump speaks during a meeting with his cabinet in the East Room of the White House in Washington, DC on May 19. Alex Wong/Getty Images.
The US President said "when you say that we lead in cases, that's because we have more testing than anybody else." CNN reported.
"Actually the number of cases, and we're also a much bigger country than most, so when we have a lot of cases, I don't look at that as a bad thing, I look at that as, in a certain respect, as a good thing, because it means our testing is better," he said.
"I view it as a badge of honor. Really, it's a badge of honor," Trump said. "It's a great tribute to the testing and all of the work that a lot of professionals have done."
The opinion was interjected when a journalist asks the president on atravel ban in Latin Americadue to Covid-19. "We are considering it," the President said when asked if he was considering a travel ban on Latin America, and Brazil in particular, which now has the third highest number of diagnosed coronavirus cases in the world.
"We hope that we're not going to have a problem. The governor of Florida is doing very, very well testing – in particular Florida, because a big majority come in to Florida. Brazil has gone more or less herd, and they're having problems," Trump added.
"I worry about everything, I don't want people coming in here and infecting our people," Trump said, "I don't want people over there sick either."
Covid-19 testing in the US
The U.S. has performed more than 12 million tests, according to the COVID Tracking Project. However, the country still faces testing shortages after months of hurdles in development and access, according to the USA Today.
At a Senate hearing last week, Sen. Mitt Romney, R-Utah, said U.S. testing for coronavirus is "nothing to celebrate" because the country "treaded water" during the early stages of the pandemic while other countries such as South Korea tested people aggressively to curb the outbreak.
Romney said by March 6, the U.S. had conducted only 2,000 tests while South Korea had completed 140,000. He said more aggressive testing was part of the reason why South Korea has had more success in fighting the virus.
South Korea has had 263 COVID-19 deaths, while the U.S. surpassed 92,000 Tuesday, according to data from Johns Hopkins University.
It took the U.S. until mid-April to pass South Korea in testing, which confirmed its first COVID-19 case on the same day, and until April 25 to surpass Finland.
Trump is correct when he says the U.S. has the most completed tests by any nation. However, that represents a single test for approximately 3.7% of the population.
WHO approves made-in-Vietnam Covid-19 test kits

The World Health Organization (WHO) has recognized made-in-Vietnam "LightPower iVA SARS-CoV-2 1st RT-rPCR" test kits manufactured by the Military Medical University and Viet A Corporation ...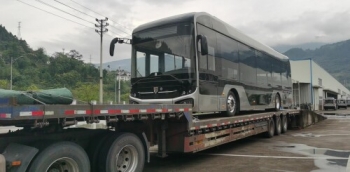 Economy
Ev Dynamics (Holdings) Limited is a pioneer and a prominent player in China's new energy commercial vehicles market, as well as a whole-vehicle manufacturer of specialty passenger vehicles and new energy passenger vehicles.