Donations Further Covid Fight in Dong Nai
Foreign organizations joined hands to prevent and control the Covid-19 in the southern province of Dong Nai.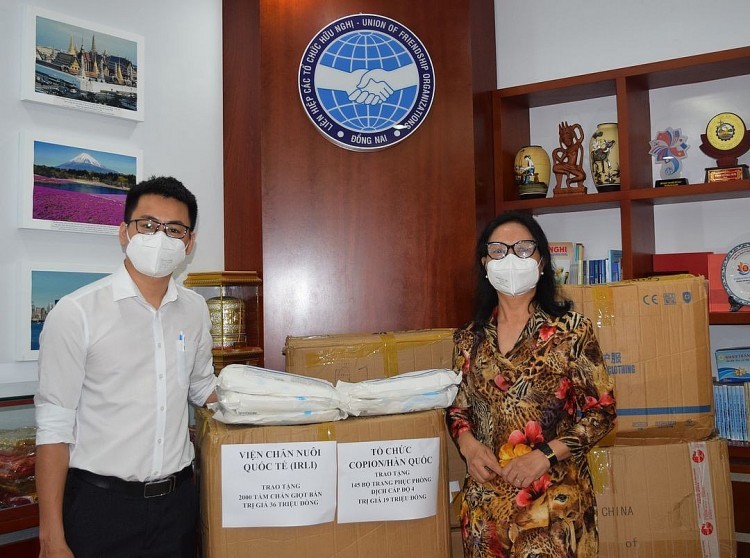 Vice President of Dong Nai Union of Friendship Organizations Bui Thi Lieu (right) on behalf of COPION/Korea and ILRI/USA presented medical supplies to Dong Nai Department of Health.
The Provincial Union of Friendship Organizations of the southern province of Dong Nai handed over 2,000 droplet shields and 145 protective suits, worth VND 55 million, to the provincial Department of Health receives services for the prevention and control of the Covid-19 pandemic.
This is the number of medical supplies donated by two organizations to Dong Nai province, International Livestock Research Institute (ILRI/USA) and Cooperation and Participation in Overseas (COPION/Korea).
On behalf of the leaders of the Provincial Union of Friendship Organizations, its Vice President Bui Thi Lieu expressed her deep gratitude to the NGOs who have always accompanied and shared difficulties with the people and the Dong Nai health sector. The timely support of NGOs further tightens the friendship and solidarity between the people of Dong Nai province and the people of two other countries. Hopefully the pandemic will soon pass, the people's health will be ensured, and the socio-economy of Dong Nai in particular and the world in general will soon be restored and stabilized, she added.
In addition, the Friendship Union also received urgent support from World Vision International Vietnam including protective gear, medical masks and antiseptic solution worth USD 14,993.
The Taiwanese Trade Association in Dong Nai supported seven high-function ventilators, in which Thong Nhat General Hospital received 5 machines and Dong Nai General Hospital received 2. The Medical Committee Netherlands-Vietnam (MCNV) presented 10 patient monitors to Dong Nai General Hospital and Long Khanh Regional General Hospital.
Currently, this number of equipment and supplies has been transported directly to hospitals as required by the organization.
A 3,000-bed Covid-19 treatment hospital has been put into operation in Dong Nai. Photo: Tuoi Tre/VNA
The number of new Covid cases in Dong Nai province recently has been continuously increasing with an average of 1,000 infections per day. Thus, it is very necessary to prepare more temporary hospitals to treat patients, helping to reduce the pressure on the local health sector, and be ready to cope with a high number of cases.
According to the provincial Department of Health, the province recorded 616 positive cases of SARS-CoV-2 on Sep. 26 morning, bringing the total figure to 46.332. Of which, 24.532 patients have been recovered and 432 people have died.
Vietnam recorded an additional 10,011 cases in the past 24 hours to 5pm on Sep. 26, according to the Ministry of Health.
Ho Chi Minh City, the country's current largest pandemic hotspot, reported the highest number of infections with 35,121 cases, followed by neighbouring Binh Duong province, Dong Nai and Long An.
The country has to date logged 756,689 cases.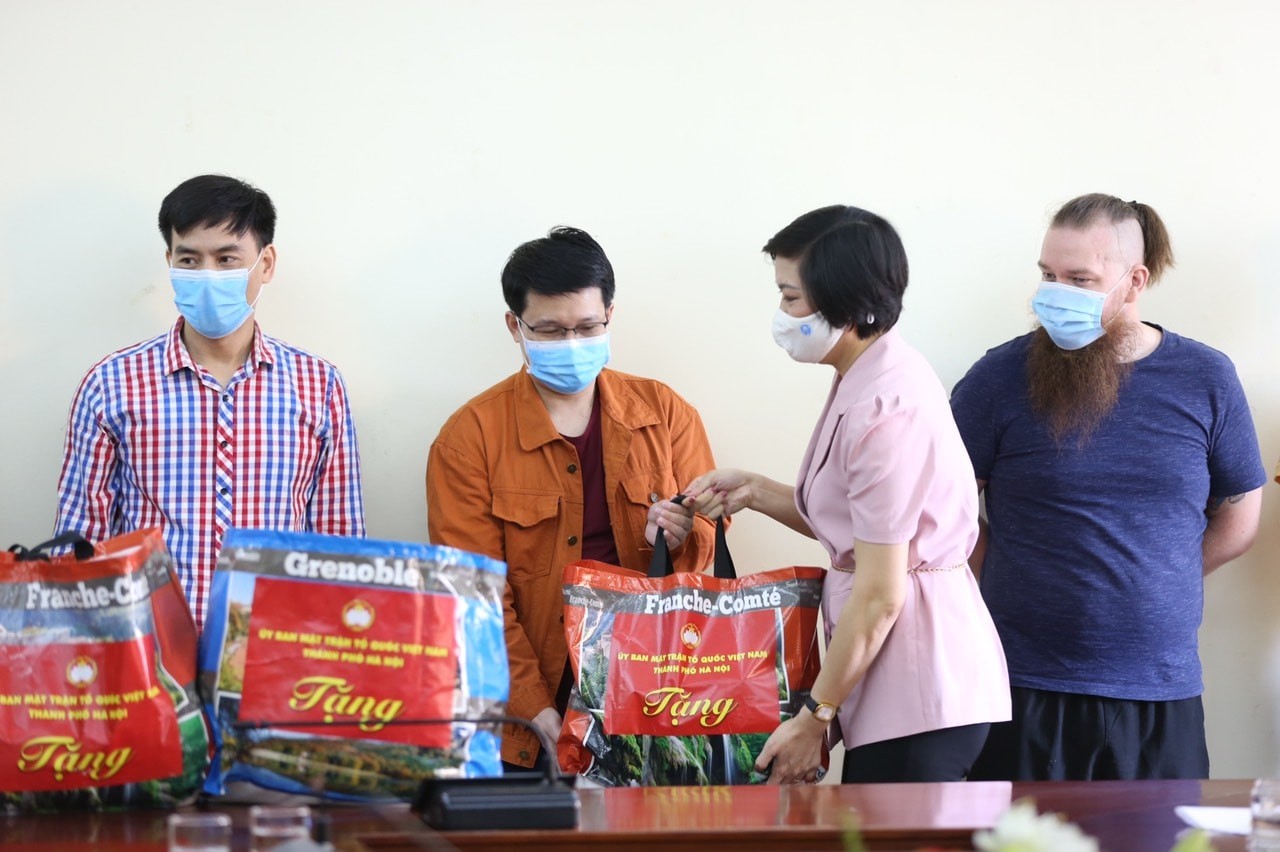 Tran Thi Phuong, HAUFO vice president hands over supplies to needy foreigners in Dong Da district.
Meanwhile, following the first round of gift giving, on Sep. 26, the Hanoi Committee of the Vietnam Fatherland Front and the Hanoi Union of Friendship Organizations (HAUFO) continued to coordinate with the city's Vietnam - Cambodia Friendship Association gave 49 gifts of necessities, medical masks, antiseptic water and 500,000 VND/unit to Cambodian students studying at a number of universities in Hanoi, facing difficulties due to Covid-19.
On the next day, Sep. 27, the HAUFO in collaboration with the Committee of the Vietnam Fatherland Front of Dong Da District presented 108 gift package of food, masks, antiseptic water and 500,000 VND/each for foreigners severely affected by Covid-19 in the district.
From early September, the HAUFO has coordinated with Hanoi's Vietnam Fatherland Front Committee to hand over hundreds of gift packages, including food, necessities, medical supplies and small sum of cash to foreigners and international students.
When handing over the much-needed supplies, Tran Thi Phuong, HAUFO vice president, said: "It is just a small gesture but we hope this has shown international friends the spirit of hospitality and care of the capital's authorities and people."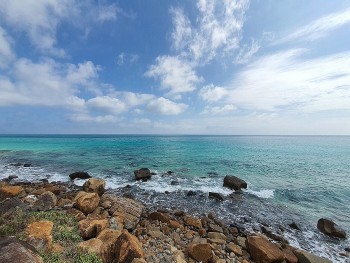 Viet's Home
Con Dao, a historical and famous island situating in the southern province of Ba Ria - Vung Tau, has been named among the top 16 best island vacations in the world, as compiled by tourism magazine Condé Nast Traveler (CNTraveler) of the United States.