Editor's Pick: 30 Tones of America by Vietnamese Teen Photographer
Passionate about street photography, 16-year-old Bill Nguyen (Ho Chi Minh City) created an impressive diary called "Tones of America" after his 30-day-long summer trip to visit Seattle, California, New York and Texas with his family members.
Saigon-based high scholar Bill Nguyen (Nguyen Huynh Bach) documented his first time in the US with a thought-provoking photo collection at some of the world's most famous attractions like Times Square (New York) or La Jolla Shores (San Diego). This photo collection included 30 of his favorite shots from the trip, which were displayed at the book street of Ho Chi Minh City.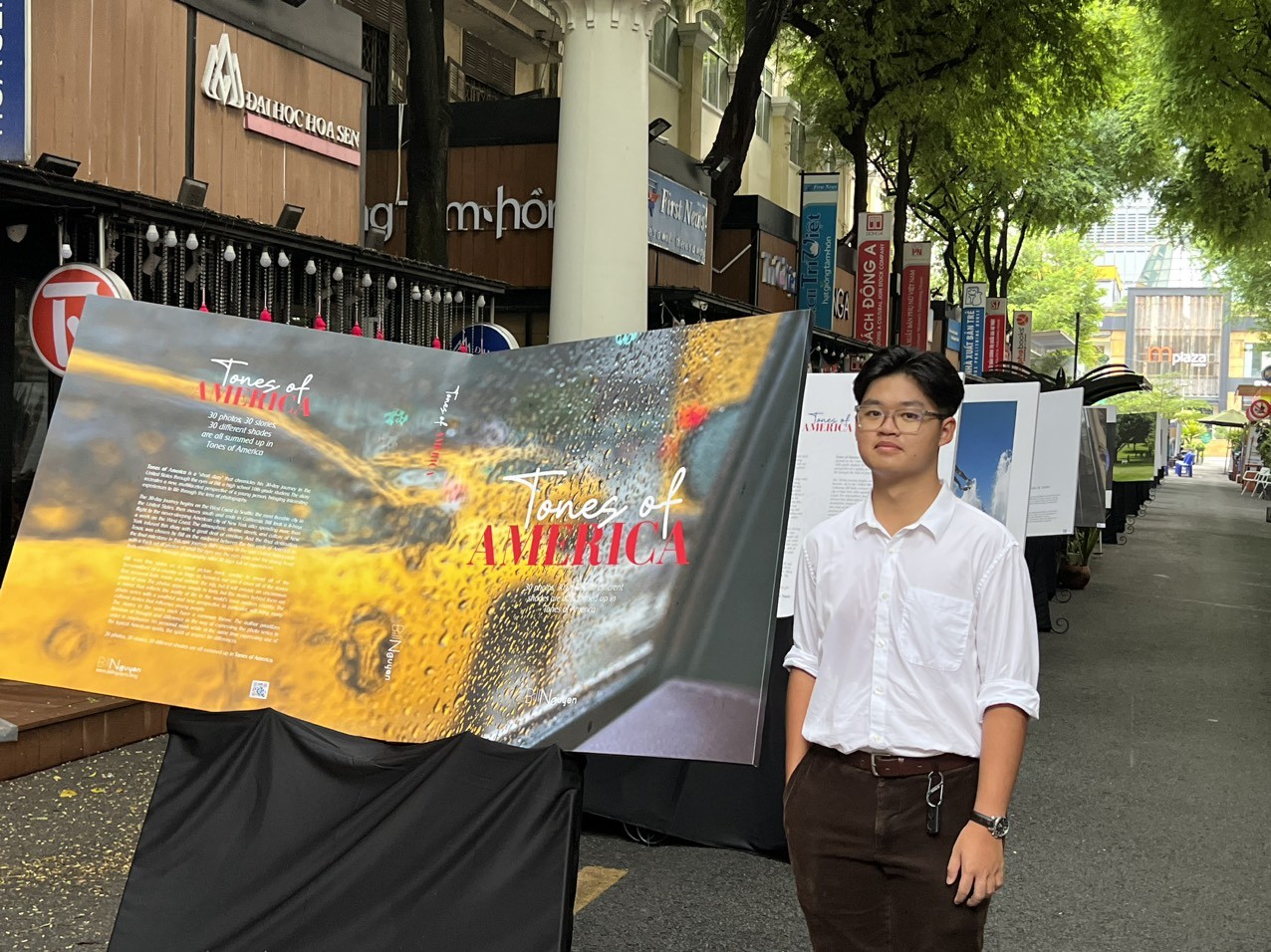 The 30 photos exhibited in "Tones of America" represented 30 experiences out of the 30 days, said Bill (Photo: Bill Nguyen's Facebook).
While respecting the iconic color combination of white, blue and red in his "American-flag-inspired" exhibition invitation, 16-year-old Bill Nguyen (Ho Chi Minh City) showcased a collection of vibrant photographs to represent his excitement while traveling in the US.
"The reason I came up with the name ["Tones of America"] is I wanted to show the multi-perspective as a first-timer in America. The tones in plural described the multiple angles and multiple views as a first-time tourist," said Bill.
The young artist said that, when preparing the exhibition, he looked for keepsakes of the trip that reflect how he sees the world. Some photos are more visually eye-catchy than others yet they are not used in the exhibitions because he only chose what holds the most special meaning he had for each location.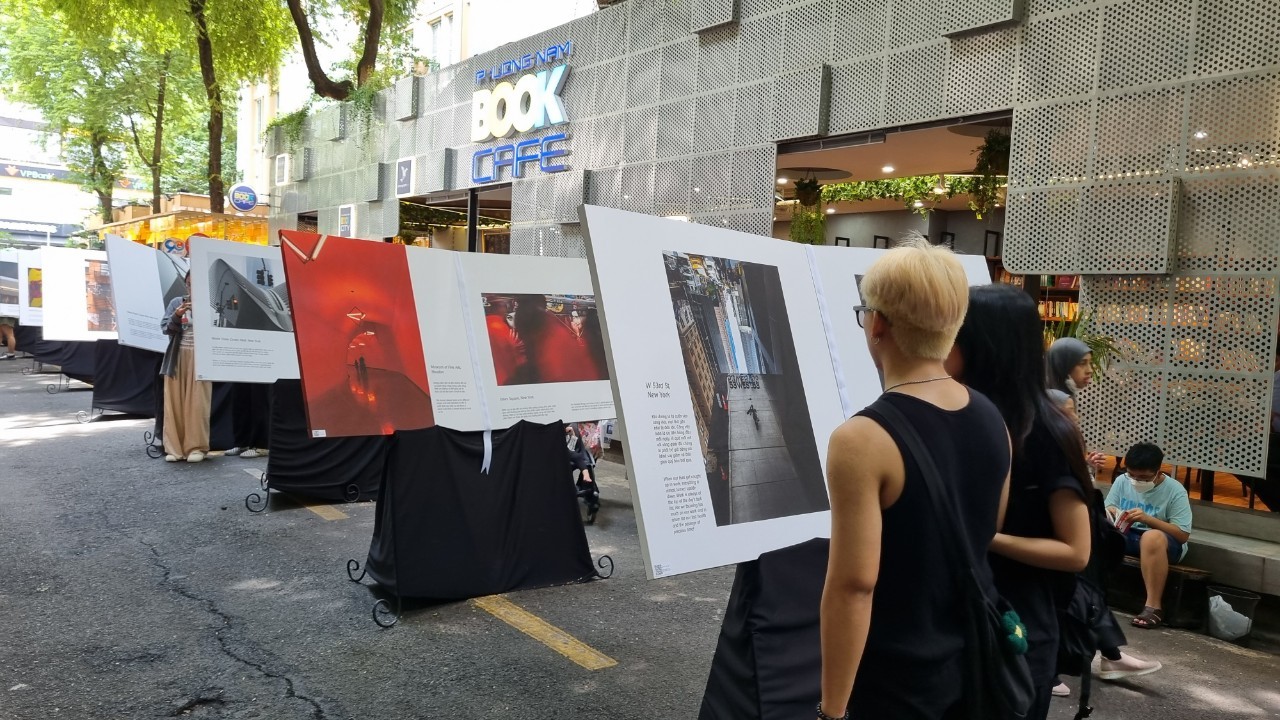 A total of 30 photos taken from Bill's trip with his family were exhibited at the Book street of Ho Chi Minh City from 19-25 August (Photo: Bill Nguyen's Facebook).
"I had had many ideas for the exhibition's concept but I decided to use the concept of a diary by photos, like a short book to create a realistic visual for the audience about my trip of 30 days in the US," said the young shutterbug.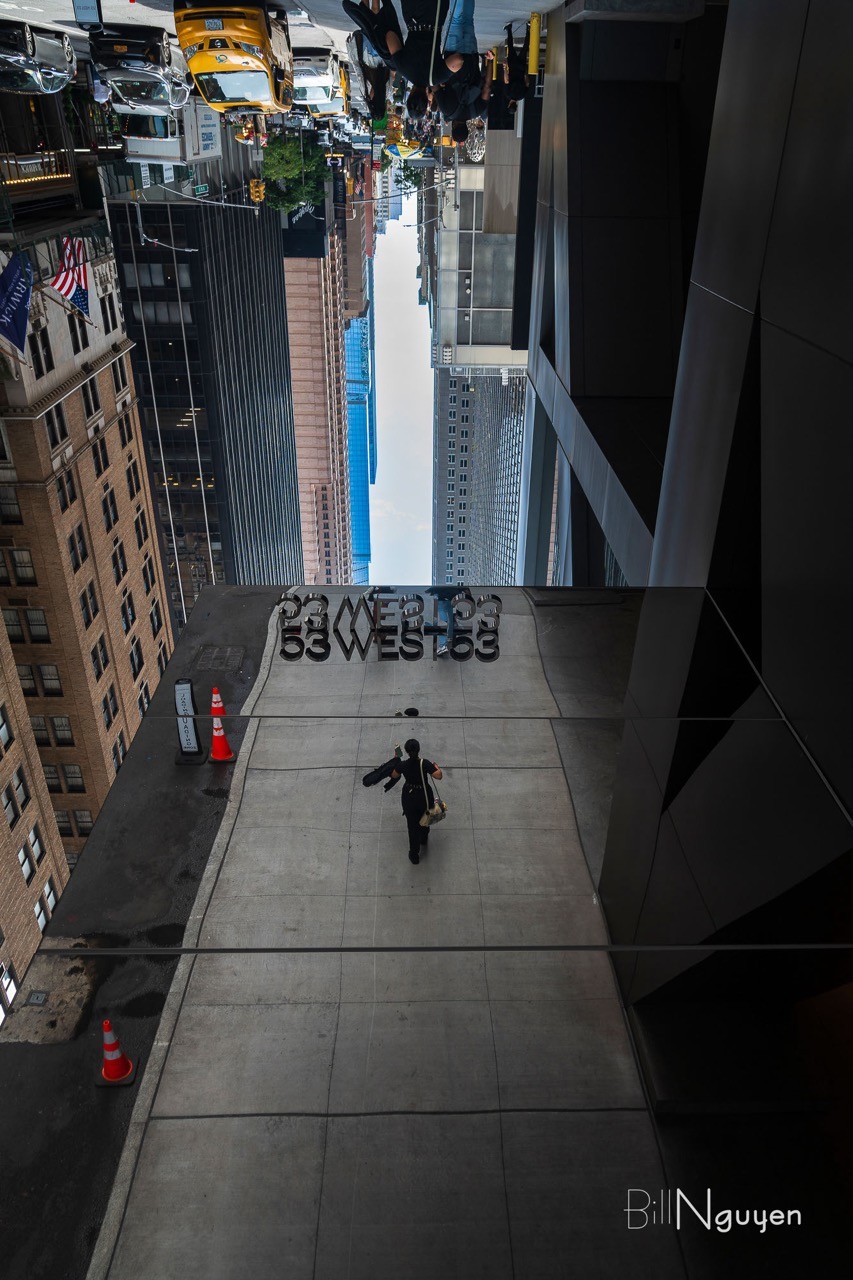 Bill wrote about work being at the top of the day's task list with the photo taken upside down at W 53rd St (New York) (Photo: Bill Nguyen).
The photo collection offered a peek into the creative mind of this curious photographer. Bill believes "Tones of America" gave him the opportunity to voice his opinions about people's connection in the modern world. He was especially drawn to the big cities with incredibly fast-paced lifestyle such as New York, so half of the collection were taken when he visited Times Square, 5th Avenue or the Museum of Modern Arts (MoMA). In some of the photos where human appearance is only indicated, viewers can still feel the busyness of the streets.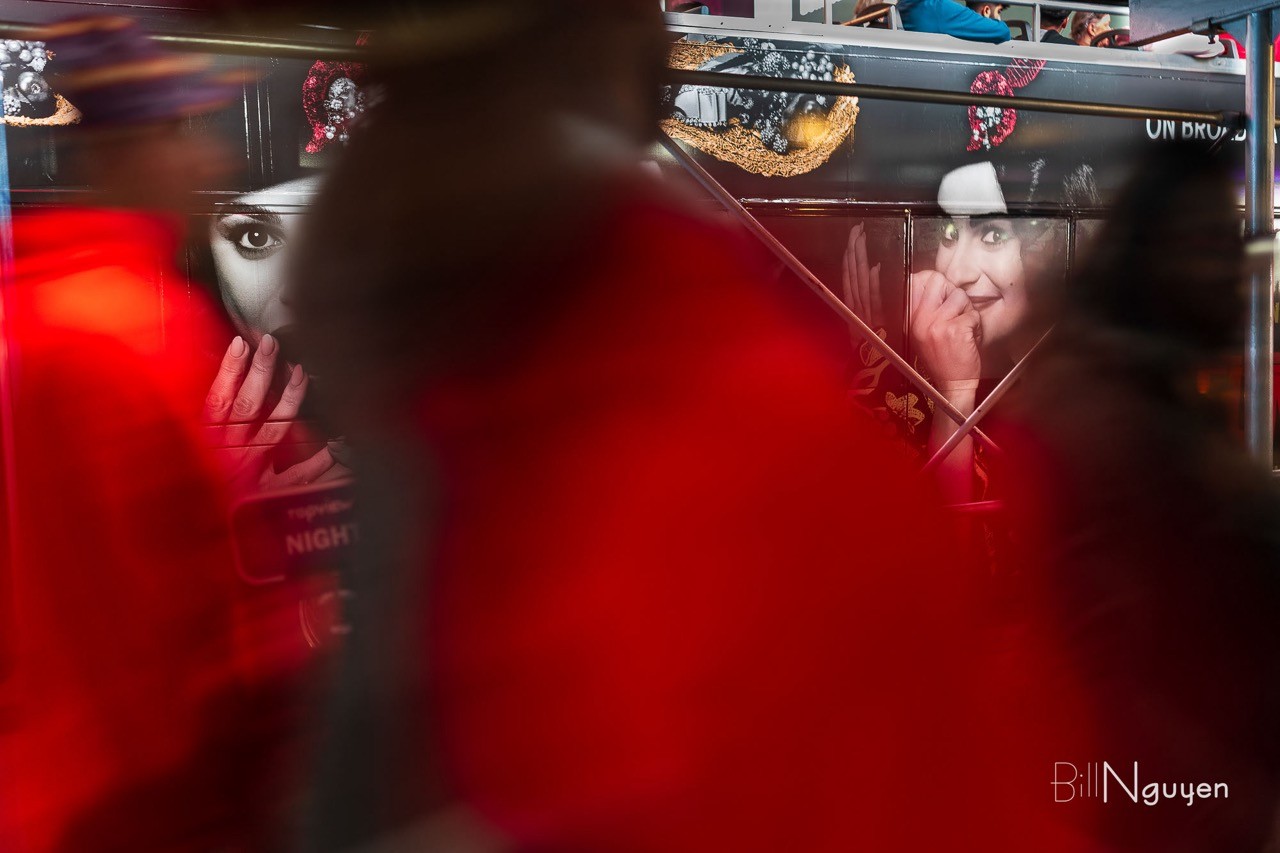 Bill's first shot at Times Square (New York) (Photo: Bill Nguyen).
Another highlight of "Tones of America" is Bill' self-conducted notes for each photo. The author likes to look back on his photos and note down his self-reflection or memories. By sharing them publicly, the physical distance between Vietnam and America as well as the distance between the artist and the viewers can be blurred out.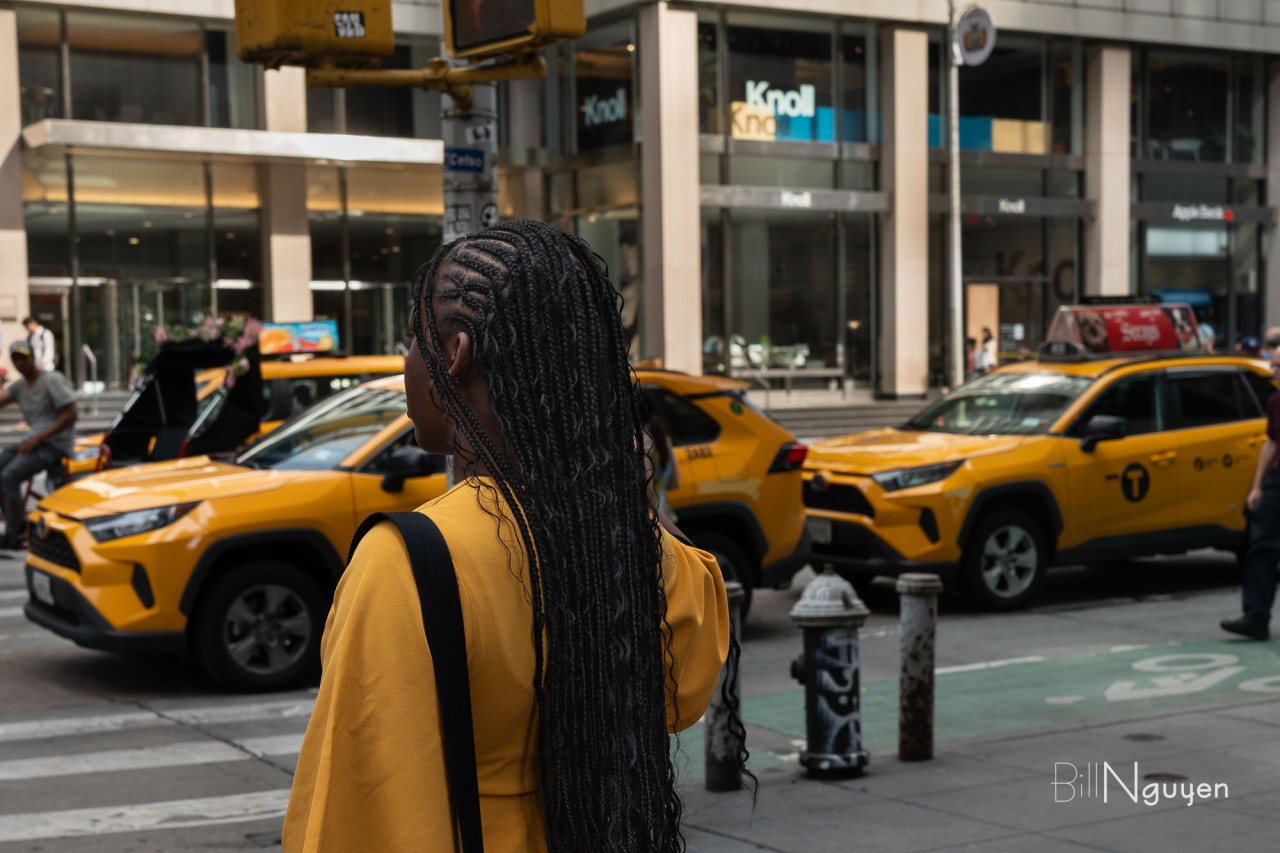 W 54th St, New York (Photo: Bill Nguyen).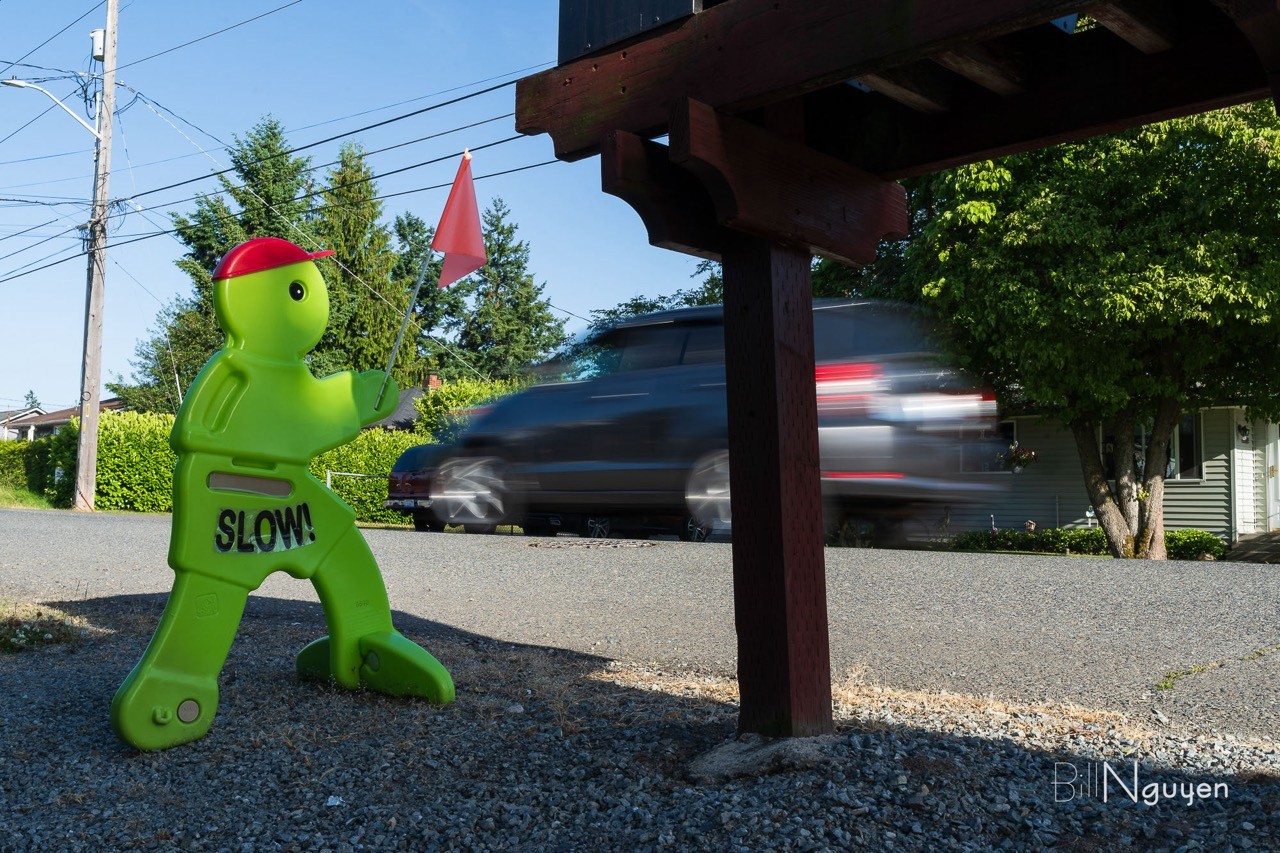 Inglesea, Seattle (Photo: Bill Nguyen).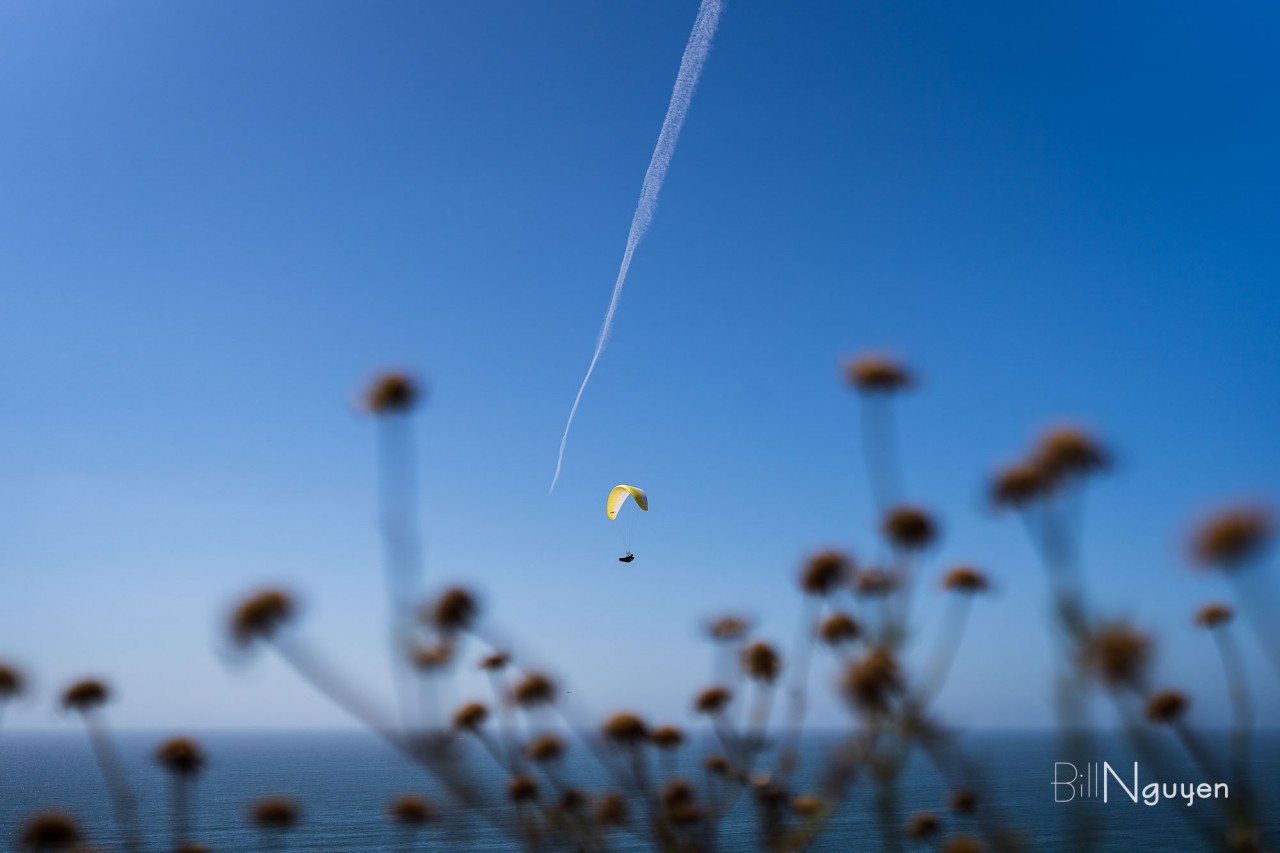 Torrey Pines, San Diego (Photo: Bill Nguyen).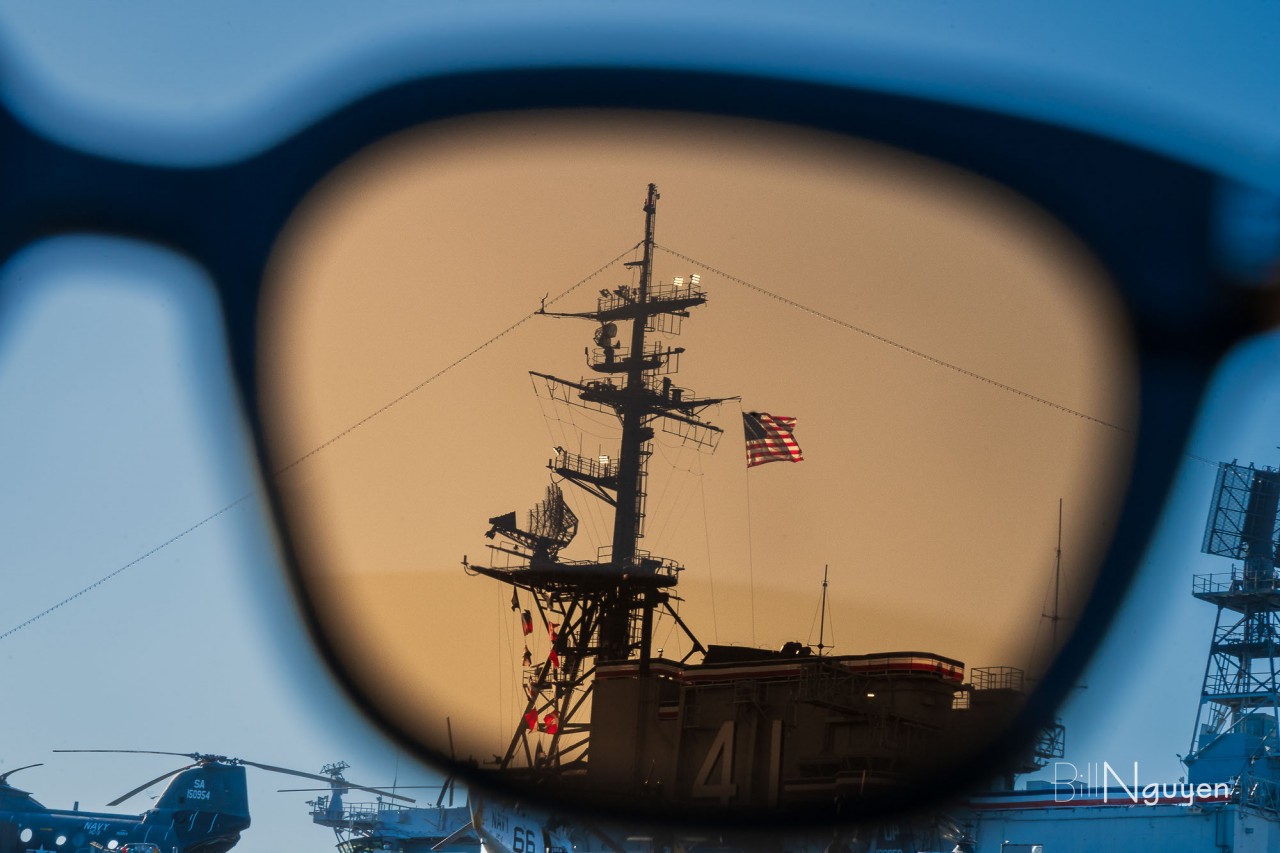 USS San Diego Museum, San Diego (Photo: Bill Nguyen).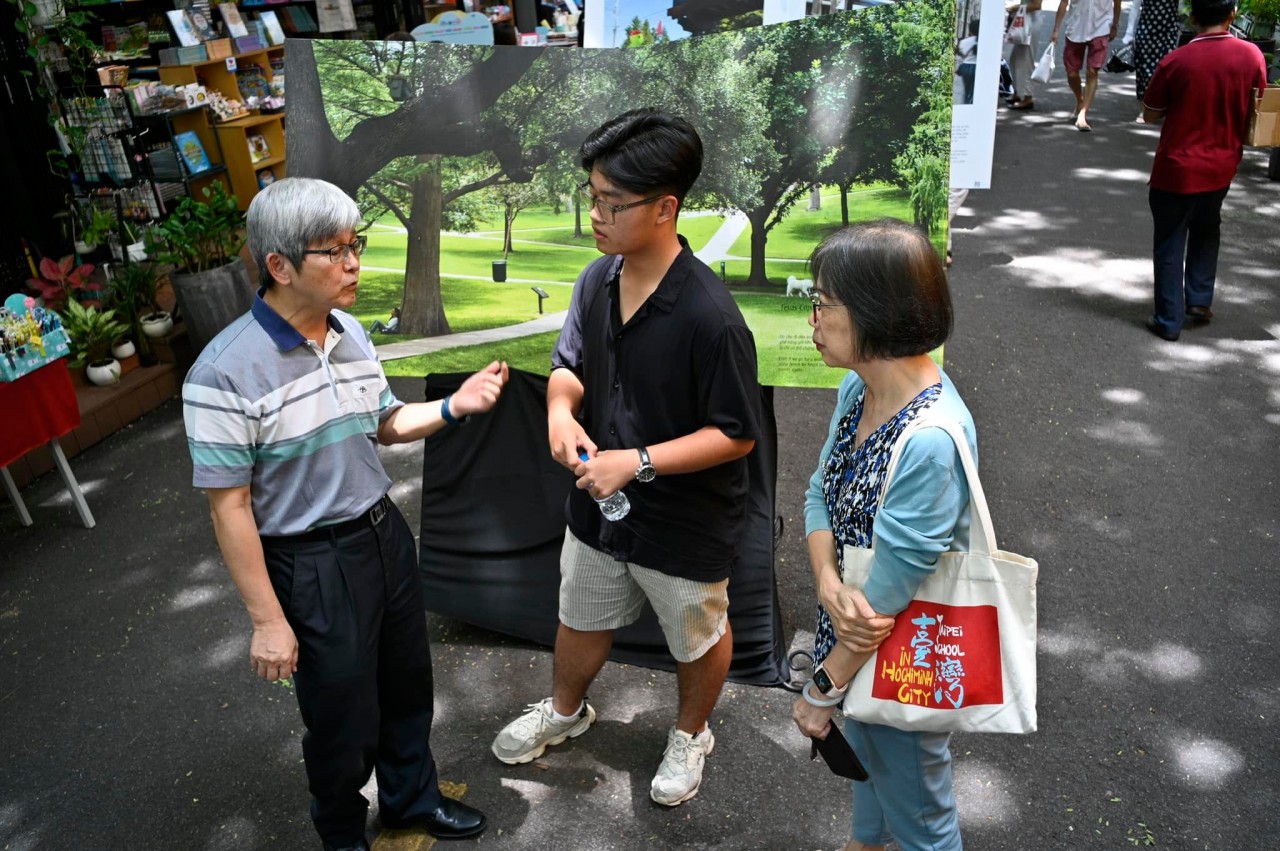 People were fascinated by the stories of these photos. Even the young photographer was surprised by the reaction and feedback (Photo: Huynh Thong Nhat).
"I am lucky I found what I loved, which is street photography. I think others who didn't find what they are interested in, should explore types of photography and try to shoot more genres. I am interested in architecture, [in the future] it is the field of study I will attend in university. Some fragments of architecture [were] in the exhibition too. I will focus more on architecture photography after this exhibition," he exclaimed.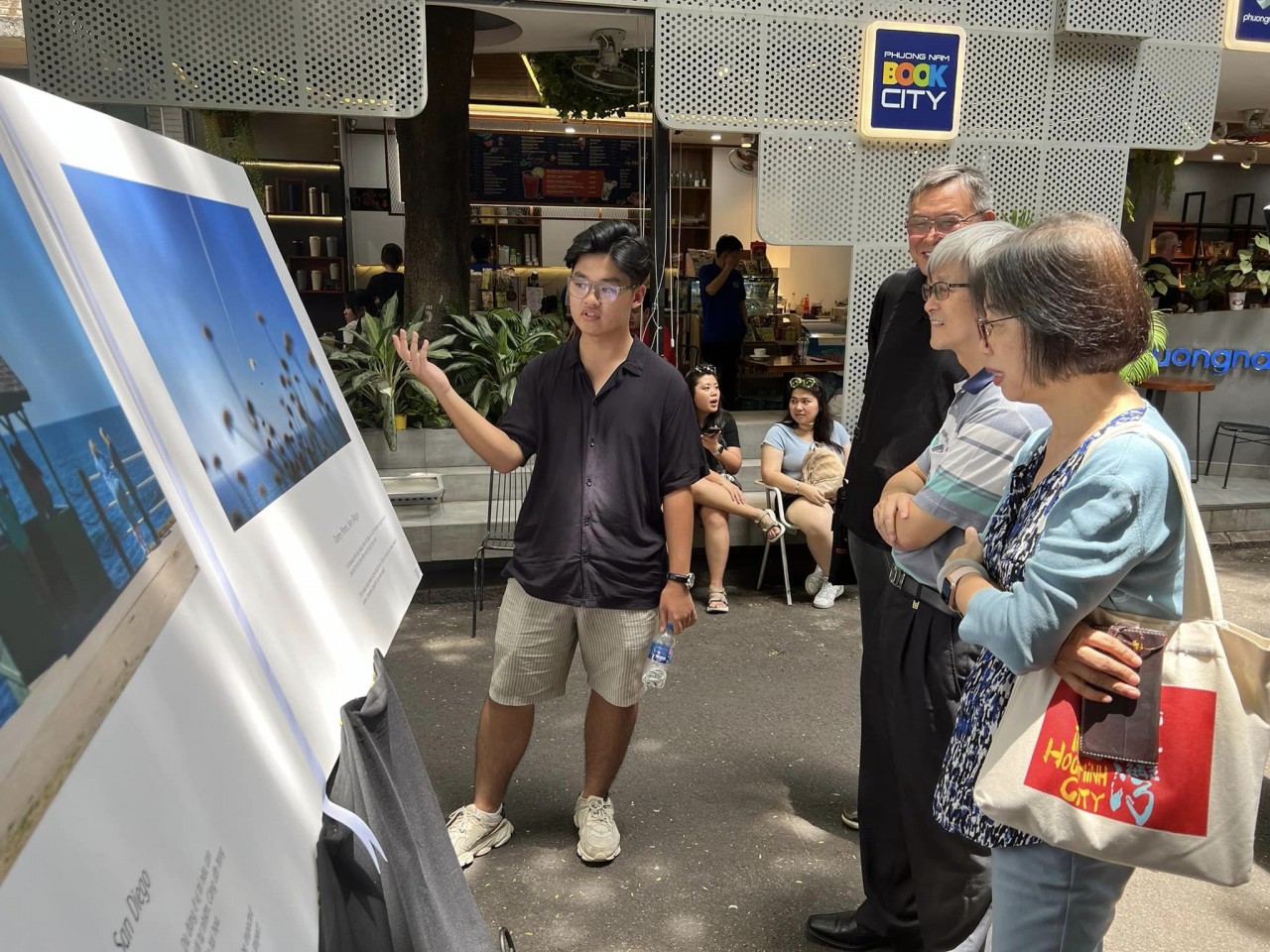 (Photo: Huynh Thong Nhat).